ROOM Book + $30 Gift Card Giveaway | Ends 11.7.15
This is a sponsored post on behalf of Review Wire Media for A24. I received information to facilitate my review as well as a promotional item to thank me for my participation.

ROOM the movie opens in theaters on November 6, 2015!
Five year old Jack is just like any other boy his age, happy, curious, active, and deeply loved by his mother whom he calls 'Ma'. Like most children his age he eats, sleeps, plays and learns – any one would think him a typical child. His life, however, is anything but typical—he and his mom are trapped in a windowless, 10-by-10-foot space, which Ma has named "Room."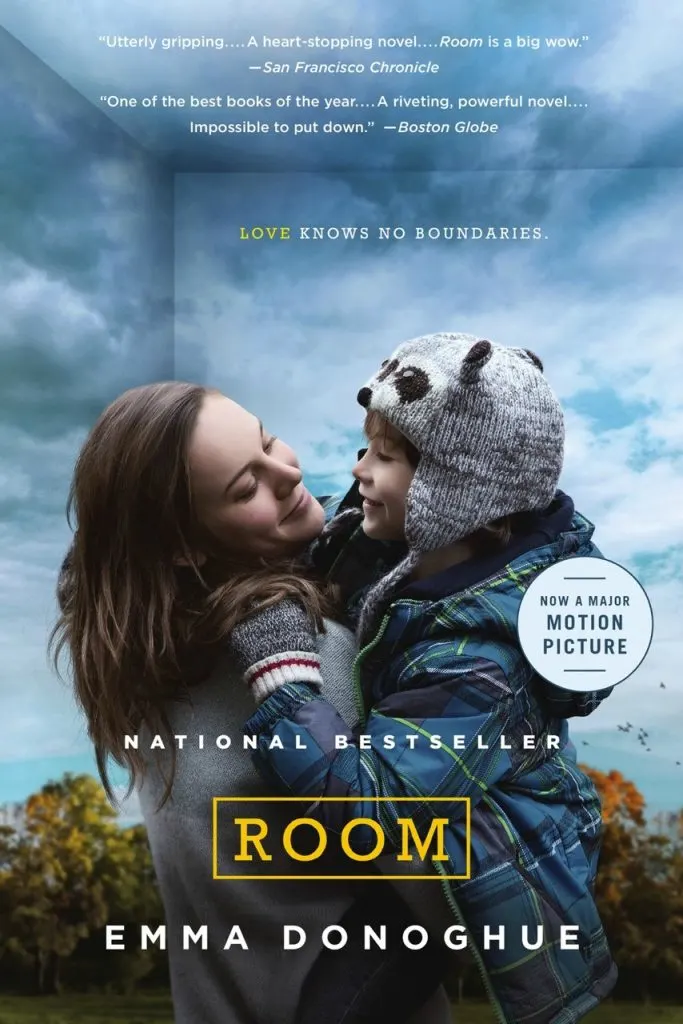 To Jack, the room is his world. It is everything he knows. It is where he was born and grew up. It is where he eats, sleeps, plays, exercises and learns – it is his world. To Ma, the room is their prison.
ROOM tells the extraordinary story of Jack (Jacob Tremblay in a breakout performance), a spirited 5 year-old who is looked after by his loving and devoted Ma (Brie Larson, SHORT TERM 12, TRAINWRECK). Like any good mother, Ma dedicates herself to keeping Jack happy and safe, nurturing him with warmth and love and doing typical things like playing games and telling stories. Their life, however, is anything but typical—they are trapped—confined to a windowless, 10-by-10-foot space, which Ma has euphemistically named "Room." Ma has created a whole universe for Jack within Room, and she will stop at nothing to ensure that, even in this treacherous environment, Jack is able to live a complete and fulfilling life. But as Jack's curiosity about their situation grows, and Ma's resilience reaches its breaking point, they enact a risky plan to escape, ultimately bringing them face-to-face with what may turn out to be the scariest thing yet: the real world.
Narrated by Jack, ROOM is a unique and tender exploration of the limitless love between a mother and her child – even under the most terrifying of circumstances. Highly suspenseful and deeply emotional, ROOM is …
"a celebration of resilience and the limitless bond between parent and child, a brilliantly executed novel about what it means to journey from one world to another".
As an avid reader, the minute I had this book in my hands, I began reading. Within minutes I was drawn deeply into the plot, finding it hard to put down to get a full nights' rest. Now, a little over halfway through, I cannot wait for Room to hit theaters! In many cases, I am hesitant to go see a movie that is based on a novel. All too often the directors will either completely miss the point, or they will stray from the original plot trying to make the story into something it wasn't meant to be. ROOM, however, promises to be a movie that is definitely worth watching!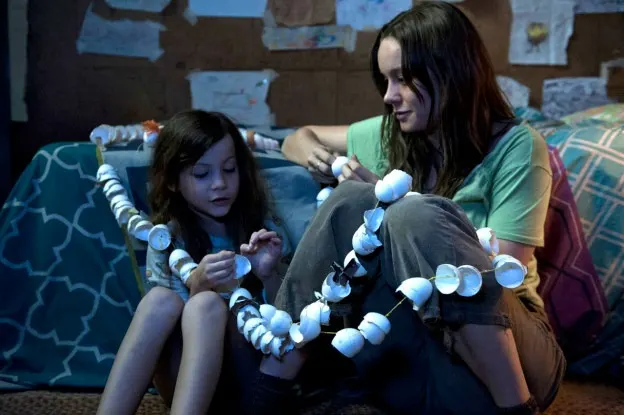 Directed by Lenny Abrahamson and starring Brie Larson, Jacob Tremblay, three-time Academy Award® nominee Joan Allen and Academy Award® nominee William H. Macy, ROOM opens in theaters across the country on November 6, 2015. It has been rated R.
Be sure to catch some behind the scenes commentary as Screenwriter and Novelist Emma Donoghue shares highlights from her journey in turning her best-selling novel into a feature film! Catch her posts twice a week (Tuesdays and Thursdays) on the official ROOM website as she shares thoughts from before, during and after the shoot, as well as never-seen pictures and/or behind the scenes videos from set!
Want to read it before you see it? ROOM, along with other novels by Emma Donoghue, can be found on Amazon.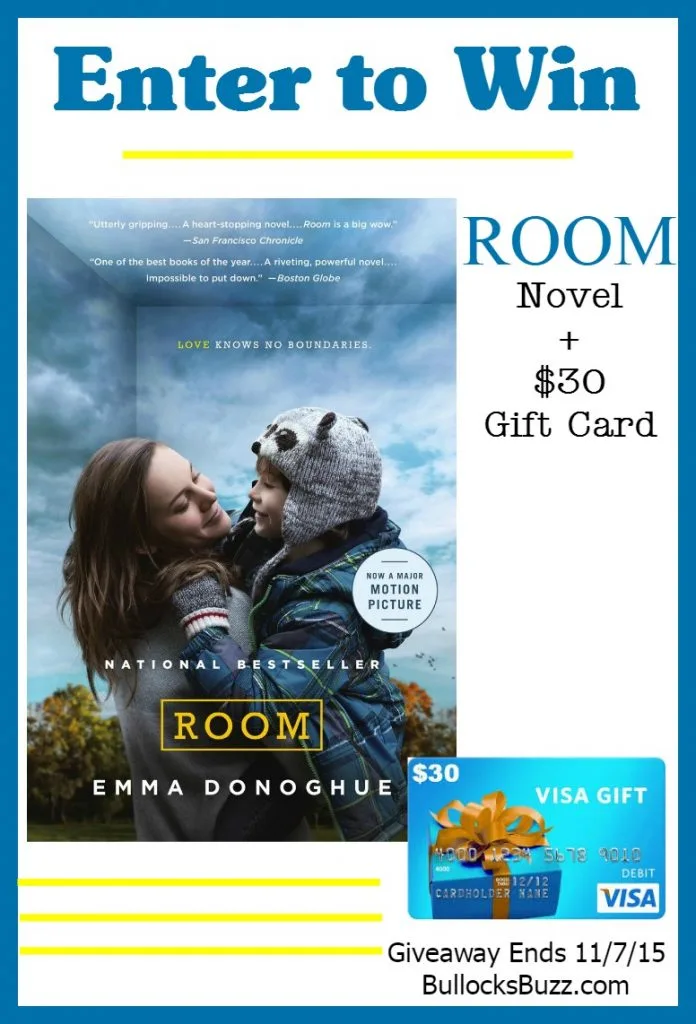 Win a copy of ROOM plus $30 Gift Card!
Welcome to the ROOM giveaway on Bullock's Buzz! One lucky reader will win a copy of this outstanding novel as well as a $30 gift card – a total prize value of $47! The giveaway is open to US residents only, one entry per mailing address. All entries will be verified. If you have won the same prize on another blog, you will not be eligible to win it again. The winner will be chosen randomly through Giveaway Tools and contacted via email. A reply to the winning email is required within 48 hours before a new winner is selected. Void where prohibited by law. Bullock's Buzz is not responsible for prize fulfillment. Giveaway ends November 8, 2015 at 11:59pm CST.