5 Fun Trick-or-Treating Alternatives for Halloween Night
The Halloween decorations are up, and costumes are filling the stores. Kids everywhere are dreaming candy-filled dreams, and counting down the days until Halloween is here. While for many Halloween is all about going trick or treat, others are looking for something else to do. Perhaps you are too old, or the kids are too young, or maybe you just do not want to turn the kids lose in the neighborhood to collect bags full of candy. Believe it or not, there is plenty of other fun things to do on Halloween night! Here are 5 Fun Trick-or-Treating Alternatives for Halloween Night.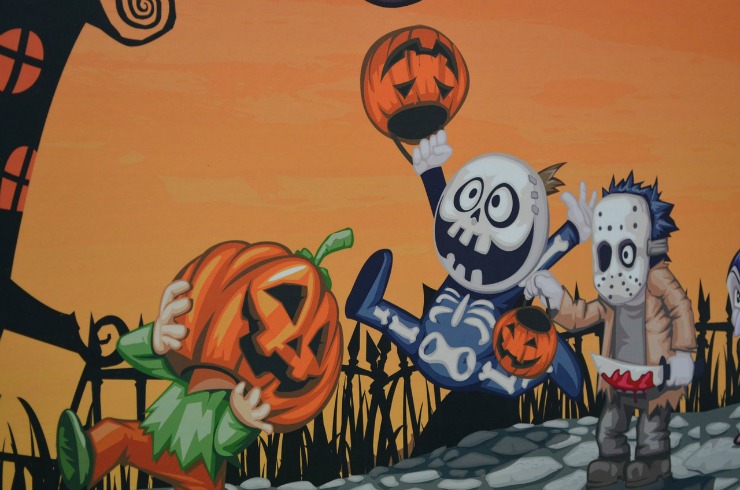 Host a Halloween Party
Instead of going door-to-door to collect candy, host a neighborhood Halloween party! Gather some decorations, cook up some "spooky" food and Halloween treats, and plan a night full of games and activities! At a loss for ideas? Consider having a pumpkin carving contest, bobbing for apples, or even pin the head on the Headless Horseman. Don't forget the party-favor bags <—(FREE PRINTABLE treat bag topper for Halloween)!
Have a Scary Movie Marathon
If you love scary movies then a scary movie marathon is a guaranteed success for Halloween night! Pop some popcorn, turn out the lights, and see who can last the longest without running from the room! For those who are not into scary movies, you can't go wrong with classics such as "It's the Great Pumpkin, Charlie Brown", "Hocus Pocus", or even "The Nightmare Before Christmas."
Visit a haunted house
Visiting a haunted house on Halloween night is perfect for older kids, teens and adults wanting to do Halloween night right! No haunted houses around? Consider a Haunted Hayride or Boo at the Zoo! If you're especially daring, head out to an old haunted graveyard!
Don't miss out on the rest of these fun trick-or-treating alternatives for Halloween night found on this blog.