Saving Money on Gifts – Being Frugal, Not Cheap
Saving money on gifts is something everybody would like to get better at. If you're on a tight budget but you still want to treat your family and friends to nice things on special occasions, getting good at saving money on gifts is important. This comprehensive guide will give you some great tips for saving money on gifts so you can master it in no time!
Keep Your Eye On Sales All Throughout The Year
Make sure you keep an eye on sales all throughout the year. You never know what you might find, and buying in advance will help you to spread the cost a bit more. However, you need to be cautious. Buying in advance could also mean spending more money and buying gifts you don't need to buy, in all of the excitement. There are also sales during strange times. For instance, if you're shopping for Christmas, it makes sense to do lots of shopping in advance. However, around the 21st, companies start their sales. This is usually because delivery won't get to you on time, but that's perfect if you won't be seeing certain people till afterwards anyway. You could even explain to people that you'll give them their Christmas gifts during the New Year instead, as you'll save a lot of money this way!
Look For Discount Codes And Vouchers
Before you buy from anywhere, take a good look online for discount codes and vouchers. You can usually always find discount codes and vouchers when you search online, and you'll probably only need to look on a few sites before you find something that works. You might only get a small discount, but every little helps!
Buy In Bulk
On occasion, buying gifts in bulk could be a good idea and save you more money. If you can somehow buy a couple of people gifts from the same place, or the same gift, you could get a larger discount. However, this won't always be possible.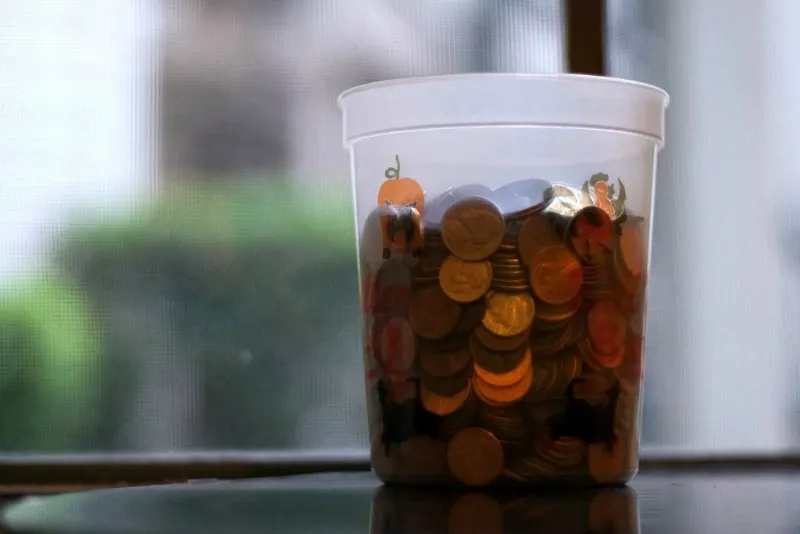 Image via Flickr
Be Frugal But Not Cheap
There's a difference between being frugal and cheap when buying gifts. Being cheap means buying gifts that will get broken. Gifts that won't stand the test of time. Gifts that aren't even worth the small amount of money you paid for them. Being frugal is staying aware of your budget and buying a great gift that fits it. You can definitely buy great frugal gifts rather than cheap gifts if you use the tips in this guide.
Sign Up To Email Subscriptions
When it comes to saving money on gufts, signing up to email subscriptions of stores you're interested in can potentially get you discounts and special offers sent to your inbox. You may not get them too often, but it's definitely worth a go if you can get a hefty discount once in awhile.
Set A Limit With Friends And Family
If you feel under pressure to spend more money because friends and family will be buying for you too, set a limit. Have a chat with them and tell them that you think it's a good idea to set a limit for spending. You don't have to tell them about any financial woes you may have or anything like that. They might end up not listening to you and buying you a huge gift anyway this way. This might make you feel even worse as a result! Find a way to set a limit that everybody is happy with so you can still buy and enjoy gifts without spending all your money.
Follow Social Media Accounts
Another great tip when it comes to saving money on gifts is to write a list of your favorite stores and follow their social media accounts. Not only can you get the latest news and sales right on your Facebook newsfeed, you could potentially pick up exclusive offers. Social media also makes it easier to have your questions regarding delivery and things like that answered.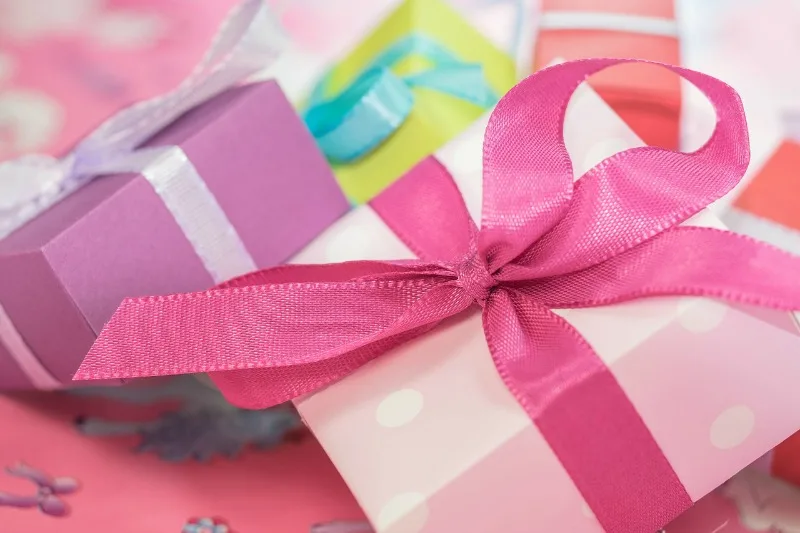 Image via Pixabay
Make Homemade Gifts
Making homemade gifts with love and care will mean a lot more to some people than going out and spending your money on a gift. You have so many options for homemade gifts. You could make cakes and cupcakes, candles, plaques, and other cute things for the people you love. Just make sure you're confident in your skills. Take a class or a workshop – this will probably still cost you less than buying a handful of gifts if you plan on using your new skill to treat everybody. These gifts will be unique and appreciated so much more.
Give Experiences And Quality Time
Instead of giving physical gifts, why not give experiences and quality time? You could take somebody you love out for the day. Maybe you could take them somewhere new, or on a roadtrip. It doesn't have to cost a lot of money at all, as long as you can find ways to make it lots of fun!
Go For Novelty Gifts Instead
If you want to have fun with your gift buying but don't want to spend much, novelty gifts could be something you suggest to those buying for you too. You could set a limit as mentioned earlier, and then buy a gift you find hilarious. There are onesies, blow up zimmer frames, self stirring mugs, and all kinds of other things you can go for. You could even go for something shown on https://calendarcraze.com/major-holidays/.
Don't Buy Them At All
This is a concept that is becoming more popular amongst people. Rather than buying gifts, don't buy them at all. If you really don't have the money, don't spend it! Explain to them that you won't be buying, and you don't expect anybody to buy for you. Do this in the nicest way possible. You could even donate a small amount of money to a charity in their name if you like. Spending time together on special occasions and having fun is what's most important, not gifts!
With these tips and ideas you can easily start saving money on gifts. You may just need to start a little in advance to make sure you have everything worked out. Give yourself enough time to make your own gifts too!