Going to college is an exciting experience for any student. It is the time when they can unleash their creativity, especially when it comes to ways to style your college dorm room. Decorating your room can be quite a challenge because dorm rooms often have limited space, and you have to deal with a roommate. Before, dorm rooms' design aesthetics were restricted to living rooms with bean bags, posters, and a bookshelf. Not anymore. Who knows, you might even consider getting an interior design degree from the American International College after this experience.
Here are some ideas to help you style your college dorm room and achieve your dream school space.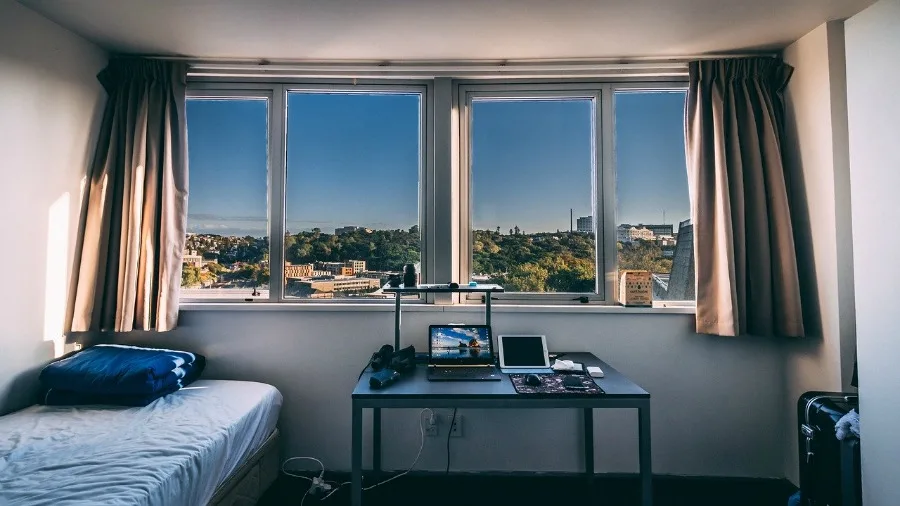 Work With Your Roommate
Before you get carried away designing and decorating in order to style your college dorm room, first ask your roommate if it is okay with him or her that you redecorate. It would be a good plus for your relationship. That said, your design aesthetic doesn't have to match with your roommate's. There are, however, some considerations that will make your designing journey easier. For instance, you can ask your roommate if it is okay to have one multipurpose study table that both of you can share.
Also, it is best if you and your roommate can come up with a plan to style your college dorm room together by visiting the SkullBliss site you can find some cool inspiration and ideas. You can decide what your color palette will look like. You don't want to go painting your room pink and find out later on that your roommate hates it. You may also consider buying your bedding later on so you can coordinate with your roommate. Planning ways to style your college dorm room together can be lots of fun and it can provide additional bonding time for both of you.
Use a Loft Bed
Using a loft bed is one of the most fun and creative ways to style your college dorm room. In most dorm rooms, your personal space is pretty much limited to where your bed is. If your dorm has a high ceiling, consider raising your bed. This will give you a fair amount of space below your bed to store other items. You can make it a lounge area, a private workspace, or use it as additional storage. The possibilities are endless with a loft bed.
Lift Your Bed
If your bedroom cannot accommodate a loft bed, you could consider raising your bed instead. While the additional space is smaller than it would be with a loft bed, you can still use the extra space to store some of your items. You could also try repurposing old drawers from a dresser. Add some wheels, and then you can easily slide them under your bed as hidden storage for your snacks and other dorm room must-haves.
Personalize
Living in a dorm room can become lonely when you suddenly get homesick. Bring a bit of home into your dorm room by personalizing it. A few ways to do this include arranging the furniture to look like your room at home. Or you can add removable wallpaper to give it a semblance of home. Of course, you can always add picture frames of your friends and family. It's an easy way to style your college dorm room and make it feel more like home.
Have Multipurpose Furniture
If your dorm room has limited space, you might want to consider getting a piece of multipurpose furniture so you can have one or two things that only consumes one space. You might want to consider getting an ottoman that doubles as extra storage. You can also choose to get a pouf that can serve as a table, a stool, or a seat. You can also consider getting a vanity chair that can store your books.
Final Thoughts on Ways to Style Your College Dorm Room
Designing a dorm room can be a challenging yet fulfilling task, and for some, making their dorm room feel like home allows them to study and perform better in school. So, if you are headed to college soon, it is best to come up with several ideas to style your college dorm room that you can share with your roommate when you move in.