Terra's Kitchen: From the Farm to Your Front Door
UPDATE: Disappointingly, Terra's Kitchen ceased operations in late 2019. However, I did post one of my favorites they sent which has all ingredients and instructions. It's not expensive to make! This Salmon Picatta recipe is soooo good!
Between work, keeping house and everything else going on in life, some nights it seems like there is barely time to make a nutritious and delicious dinner. No wonder meal kit delivery services are becoming more and more popular! I've tried a few different services, and it wasn't until I tried Terra's Kitchen that I really became impressed!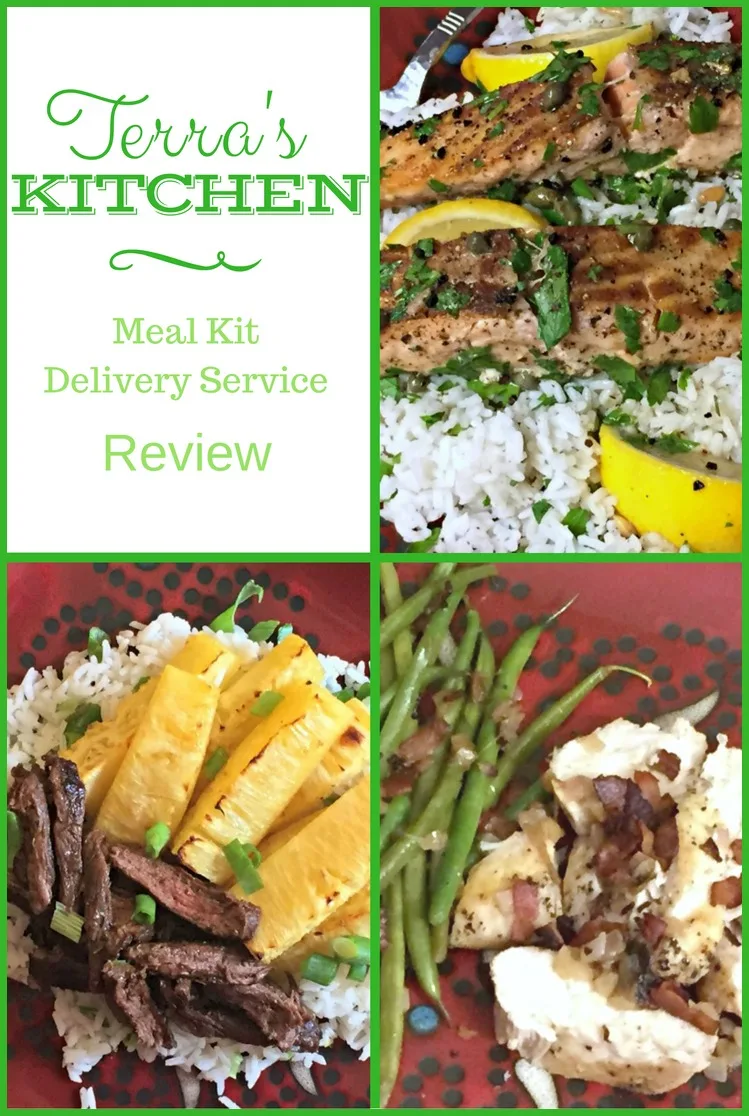 What Makes Terra's Kitchen Different?
Terra's Kitchen meal-kit delivery service offers farm-to-front door delivery of fresh, seasonal ingredients that are ready to be turned into chef-designed, nutritious meals that are delivered to your door via chilled parcel delivery to ensure that all the ingredients are as fresh as possible.
Delicious meals with no artificial or processed ingredients that take just 30 minutes or less to prepare. All of their food comes from local producers who practice environmentally friendly and sustainable agriculture and promote animal welfare on farms and ranches.
With a strong emphasis on providing healthy meals and a commitment to being eco-friendly, Terra's Kitchen sticks to both their philosophy, "Feed others the way you want to be fed", and three core values: eat real food, care for the earth and use smart technology.
And speaking of technology, the first thing that really stood out for me was the delivery of the food. Instead of opening a box to find a styrofoam cooler with a couple of semi-melted cooling packs and food that's close to room temperature, Terra's Kitchen uses a unique, eco-friendly vessel with climate-controlling technology that ensures your ingredients arrive cool and fresh.
Although my vessel wasn't delivered until after 3 pm, all of the food inside was still chilled. Even better, the delivery Vessel is reusable, and Terra's Kitchen will pick up the Vessel the very next day so it can be reused up to 100 times on future orders. All you have to do is remove the food to your refrigerator, peel off the current shipping label to reveal the new, prepaid return label, and then set the vessel outside for pick-up.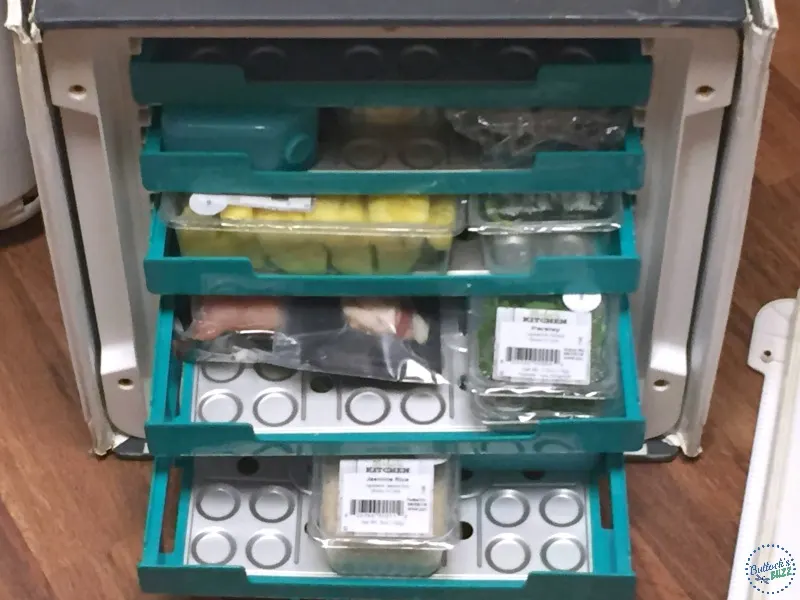 Eco-Friendly Vessel
The vessel resembles a mini refrigerator with pull out shelves that are packed with the pre-prepped ingredients for your meals. Each recyclable food container is clearly labeled so you know exactly which one goes with which meal. There are also beautifully photographed, step-by-step meal cards for each meal.
These meal cards also provide a list of equipment you'll need (very common stuff, I promise), the staples you might need to add from your pantry (oils, salt, ground pepper), calories, any possible allergens, nutritional info. and even wine and beer pairings. And I love that they thought to hole-punch the recipe cards so I can stick them in my recipe binder!
Seasonal Menus
Terra's Kitchen seasonal menu is designed for the wellness-minded, offering a variety of meal types, including vegetarian, gluten-free, vegan, paleo and low-calorie, with an emphasis on plant-based meals. Before ordering a meal, you can check out a section of the website that details the ingredients in each recipe. Prices vary ranging from $10 and up per serving.
Here's a look at what we ordered.
The Big Island Steak Bowl
A delicious combination of spiced skirt steak and carmelized pineapple served over jasmine rice with scallions.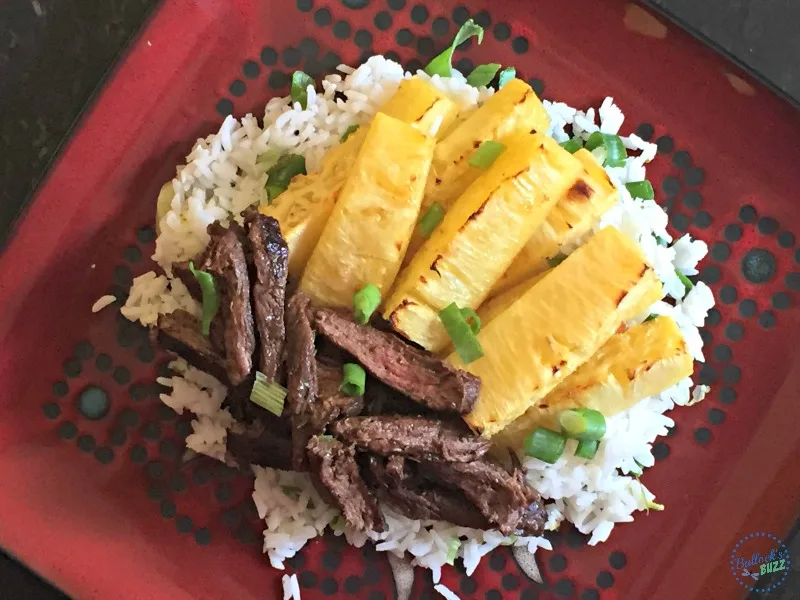 Pan Seared Chicken And Crisp Haricots Verts in a Sweet and Sour Bacon Sauce
This paleo recipe is a tasty treat including juicy chicken breasts and just cooked green beans, both flavored with a sweet and sour bacon vinaigrette. Yum!
Salmon Picatta
This sumptuous seafood recipe features salmon filets sautéed in a lemon caper sauce. Served over rice seasoned with parsley, salt and pepper, its quick, easy and delicious. See the full Salmon Picatta recipe.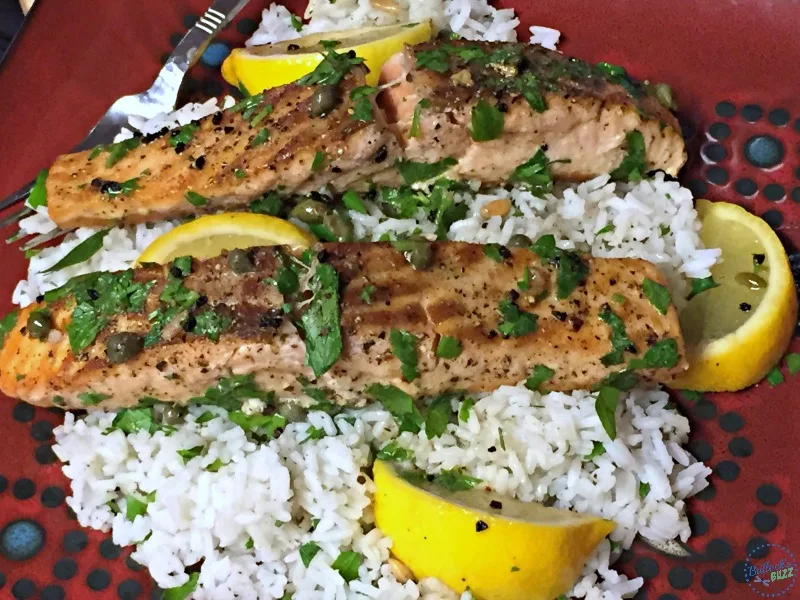 My Thoughts
As promised, each of these meals took 30 minutes or less to prepare, cook and place on the table. The recipes were simple, but clever, and definitely something different from the usual. And the portions were pretty generous, too. Having all the ingredients pre-portioned and prepped is a HUGE time saver and the step-by-step recipe cards were very easy to follow, making the cooking process relaxed and enjoyable. You just can't beat delicious food made with high-quality ingredients that is quick and easy-to-prepare!
Connect with Terra's Kitchen: Website | Facebook | Twitter
Which meal from Terra's Kitchen would you like to try?