Teaching young children about moods, and helping them understand and manage their emotions can be a challenge for any parent. Luckily there are lots of books and toys we can use to help our children learn, including one of my favorites, The Moodsters.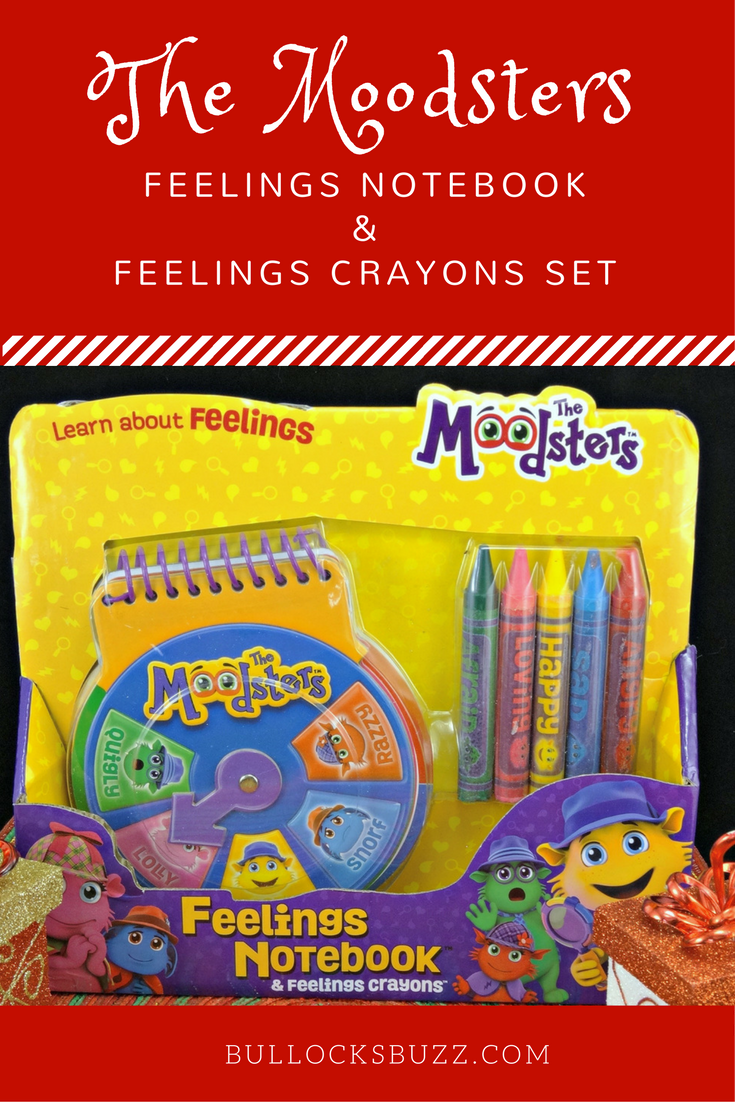 Through the use of engaging characters, stories and toys, The Moodsters products teach young children a vocabulary for their feelings, and helps them understand and manage their emotions. We all know that children learn best when having fun, and these adorable products provide plenty of opportunities for both!
Meet The Moodsters
Who are The Moodsters, you ask? They are a team of five adorable and colorful little detectives who use their special sleuthing skills and detective gear to help kids solve the mystery of feelings and navigate the emotional maze of childhood.
New to The Moodsters product line comes two adorable additions: The Moodsters Feelings Notebook and Feelings Crayon Set, and The Moodsters Plush Characters and Sticker Activity Book. Both of which would make wonderful holiday gifts! I can't wait to give the Feelings Notebook and Crayon Set to my niece!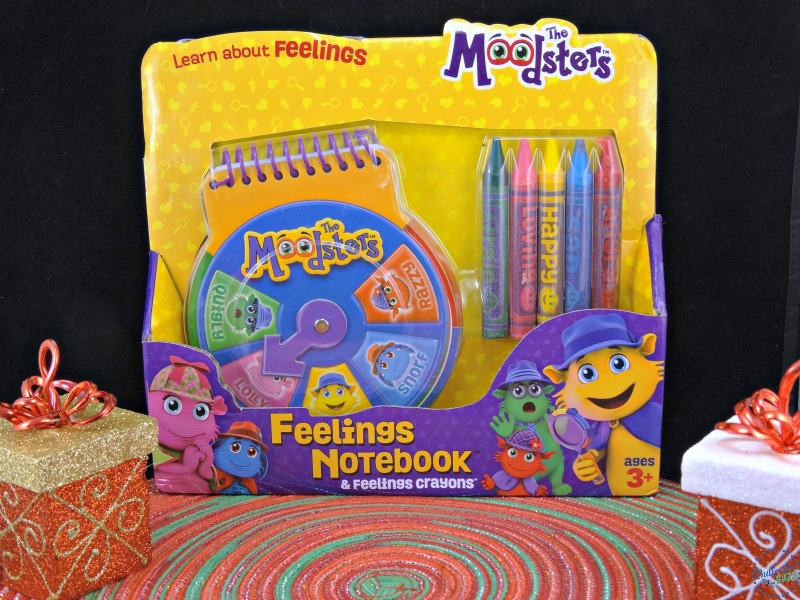 The Moodsters Feelings Notebook and Feelings Crayon Set is a new creative way to help our children express what they are feeling. The kit comes with five jumbo crayons, each of which represent a specific emotion.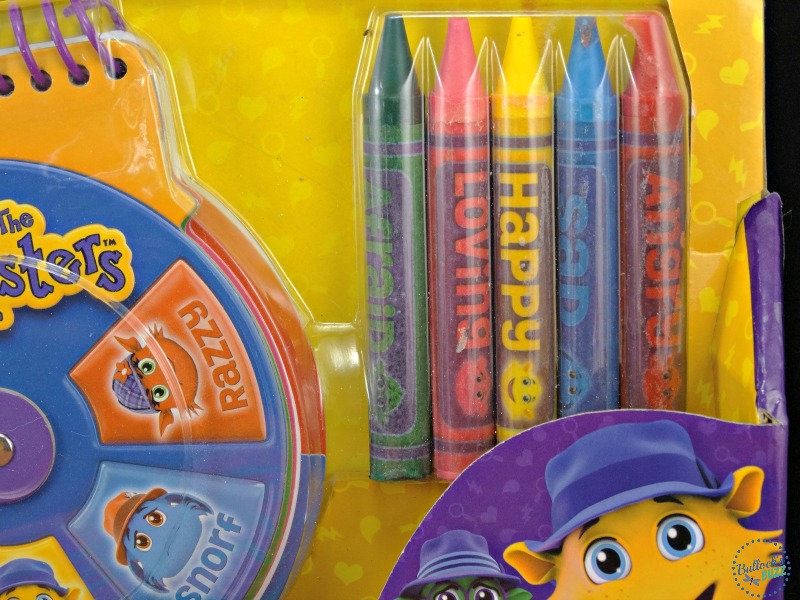 There is also a 50-sheet notebook where kids can draw and color their feelings. On the front of the notebook is a spinner, sort of like what you find in certain board games. Children can use the arrow to help show which of The Moodsters they are currently relating to the most, and can use the notebook to draw how they are feeling.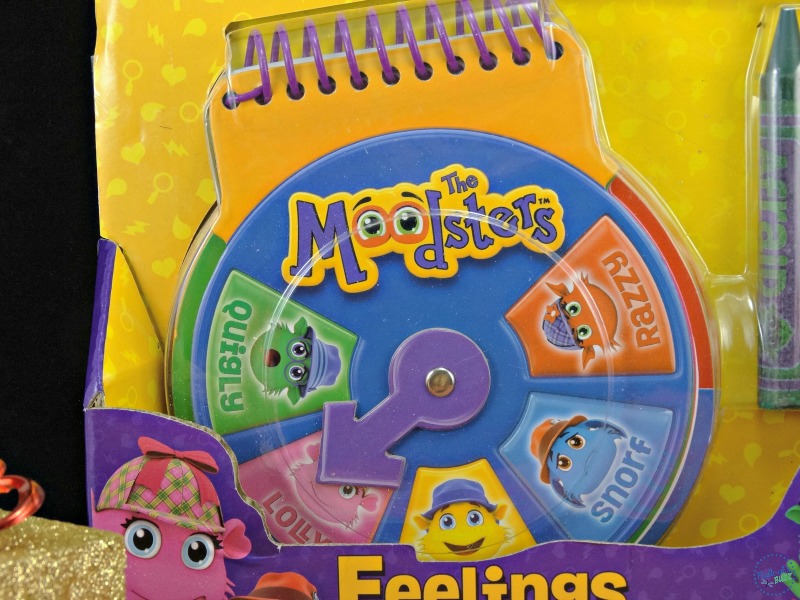 In addition to helping kids learn about and understand their feelings, The Moodsters products also help build Emotional Intelligence skills, teach children a vocabulary to express their feelings, and offers simple strategies for the everyday challenges of growing up. It's a win-win for both parents and children!
Ideal for children ages 3 and up, The Moodsters products can be found at Target, ToysRUs or on Amazon.com.