The Atlantic hurricane season officially runs from June 1 through November 30 each year. Unfortunately, those six months are also six of the most popular months for vacationing and travel. People fly all over the world to relax, have fun, and check out new and exciting cities. But traveling during hurricane season – or during a major storm – can not only drastically change travel plans, it can be downright dangerous.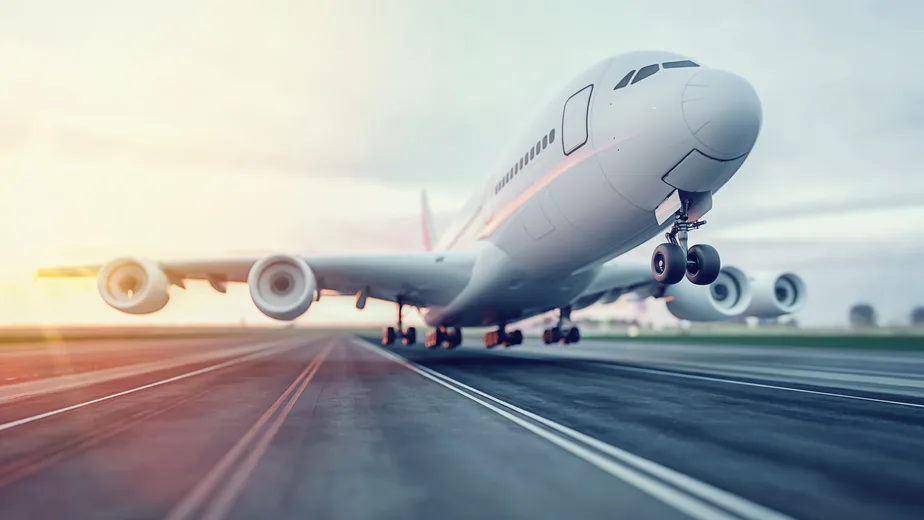 Airlines and Traveling During Hurricane Season
According to USA Today, Hurricane Dorian has already caused the cancelation of more than 1,000 flights. Additionally, airports in Daytona Beach, Melbourne, and Charleston have been closed, subsequently altering — or ruining — hundreds of end-of-summer travel plans.
There is some hope, at least. CNN Travel adds that the following airlines are offering travelers the option to change or delay flight bookings within Dorian-affected areas: Delta, American Airlines, Spirit, United, Frontier, JetBlue, and Southwest.
No matter where you're traveling, how long your flight from Florida is, or what hurricane you're trying to avoid, it's imperative that you are fully aware of the dangers of traveling during hurricane season and other severe weather. Whether you're one of the 11% of households who travel in an RV or not, here are some important things you should know before traveling during hurricane season:
Hurricanes are (relatively) easy to monitor
Although major storms are unpredictable, today's weather technology enables us to get a general idea of when and where a storm is going to hit.
"With hurricanes, thankfully we know usually about a week ahead of time if they are going to be coming — sometimes even more than that," said meteorologist Jason Meyers.
That being said, some storms are still quite unpredictable. In fact, we only have a rough estimate of when storms — including hail and thunderstorms — occur across much of the United States. Therefore, it's best to be overcautious when booking flights and planning a trip. Whenever you're thinking about taking a trip, check reliable weather apps and listen to area meteorologists to avoid potentially dangerous situations.
Travel insurance is a must
In case you have to change your travel plans or cancel a flight last minute, it's always a good idea to secure quality travel insurance.
"Many travelers may have greater peace of mind with 'Cancel for Any Reason' coverage," added Sharon Mostyn, a representative for RoamRight, a travel insurance provider. "This means that they can cancel their trip — at least 48 hours prior to departure — even if they simply don't want to worry about the threat of a storm."
The roads can be just as dangerous
In 2015 alone, there were 24.1 million general aviation flight hours logged. Though most people travel to their vacation destination via airplane, there are still plenty of car trips each year. Roughly 3 million people are injured every year in car accidents on U.S. roads. Whether you're driving to your destination or renting a car once there, you need to be careful on the roads — especially when traveling during hurricane season.
It is estimated that over one-third of America's major roads are in poor or mediocre condition and those conditions can significantly worsen before, during, and after a hurricane strikes.
Popular Travel Destinations that are Hurricane Hotbeds
Lastly, let's take a look at some of the more popular travel destinations that are hurricane hotbeds:
Cape Hatteras, North Carolina — Hurricane hits every 1.34 years.
Bermuda, Bahama — Hurricane hits every 1.64 years.
Cayman Islands — Hurricane hits every 1.73 years.
Bermuda — Hurricane hits every 1.86 years.
Miami, Florida — Hurricane hits every 1.96 years.
Turks and Caicos — Hurricane hits every 2.1 years.
New Orleans, Louisiana — Hurricane hits every 2.3 years.
Aruba, Bonaire, and Curacao — Hurricane hits every 6.8 years.
Wherever you're traveling during hurricane season, make sure you're taking every step to ensure that you and your family depart and arrive safely. Keep an eye on the weather, make sure you have travel insurance, and check to see that, if you're driving, you have good all-terrain tires on your vehicle. Good luck and stay safe!