2015 Holiday Gift Guide
Last year I shared with you one of my favorite ways to make smoothies using the Tribest Mason Jar Personal Blender. This year I'm back to tell you about another Tribest favorite of mine, the Dynablend Horsepower Plus Blender!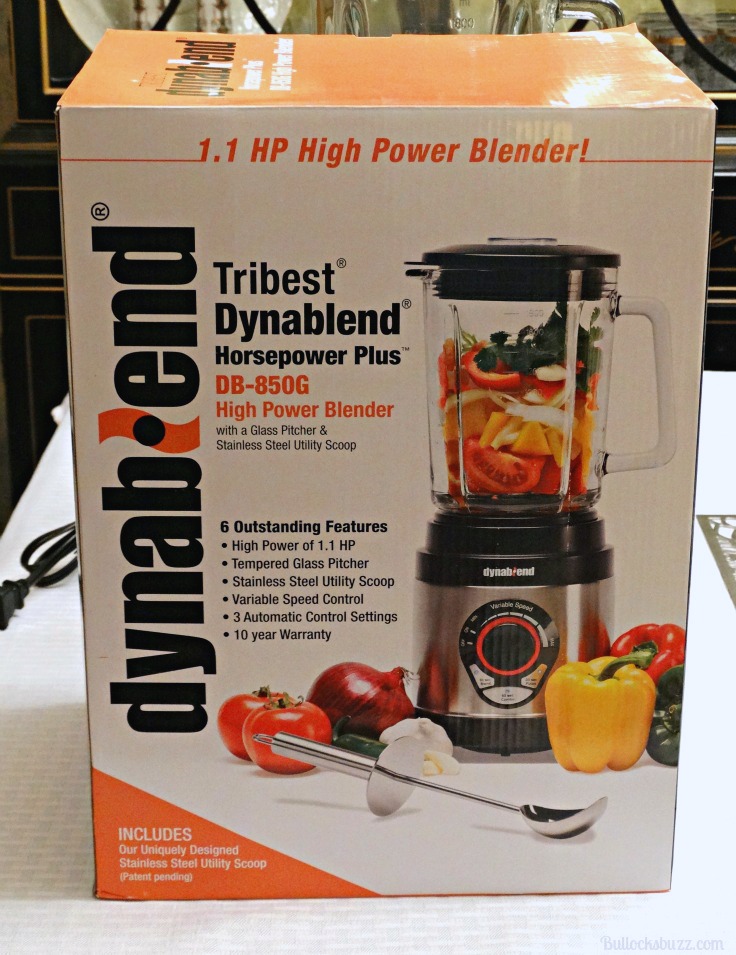 In addition to its sleek, modern stainless steel body and design, the Tribest Dynablend Horsepower Plus blender is one of the most powerful blenders I've owned. With a 1.1 horsepower motor, and a max speed of 23,000 RPM, it makes quick work of pretty much anything you want to blend. It is very easy to use, and comes with a great heavy-duty, tempered glass pitcher instead of the plastic one like most blenders have today.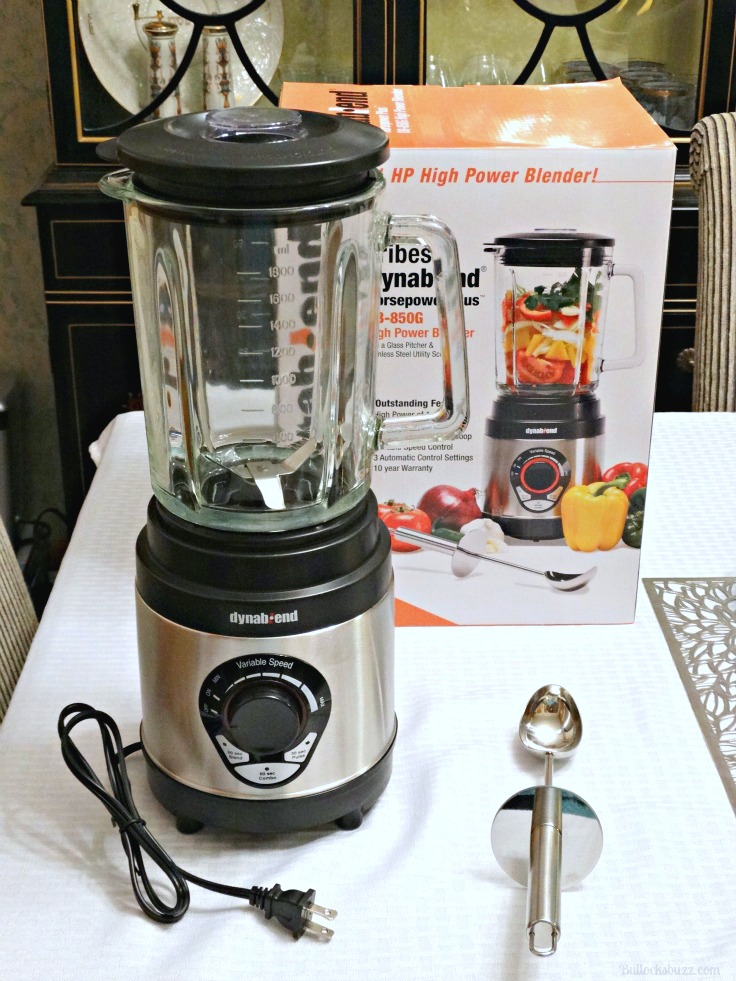 One of the first things that caught my eye about this blender was both the manual and automatic settings. In addition to a manual variable speed dial (which you can set anywhere from low to high), there are also 3 convenient pre-programmed, automatic settings including 60-second blend, 30-second pulse, or 60-second blend and pulse combined! This gives you more control and allows you to obtain the exact texture you want whether making sauces or smoothies.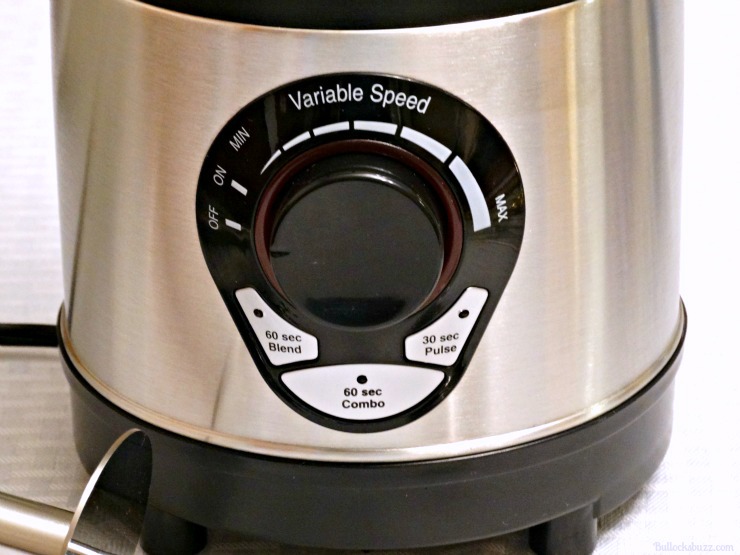 The blender comes with a detailed instruction manual that also includes several delicious-sounding recipes for drinks, soups, salsas, pesto, puddings and more. You also get a super nice stainless steel utility scoop that actually acts as a multi-purpose tool. Use it as a tablespoon sized measuring spoon or as an agitator, or to sample, stir, and add ingredients while in use! In addition to the scoop, you also get an extra seal and a tool for replacing the seal if need be.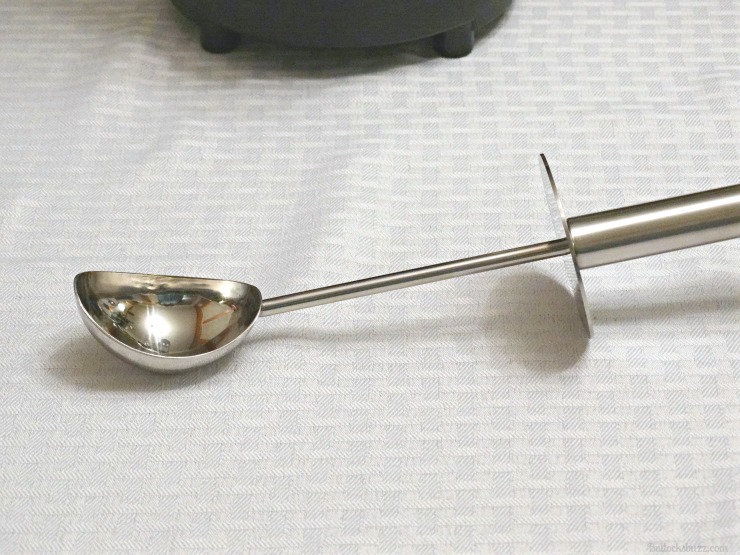 When you plug the blender in, you will notice that an LED light continuously blinks. Then, once you turn the blender on, that light remains lit. This is a great safety feature that can remind us to unplug it- especially when small kids are around. The tempered glass pitcher is nice and heavy, yet it is still easy to remove from the blender's body and attach back on. The lid stays on securely, and there is also a spout for easy pouring.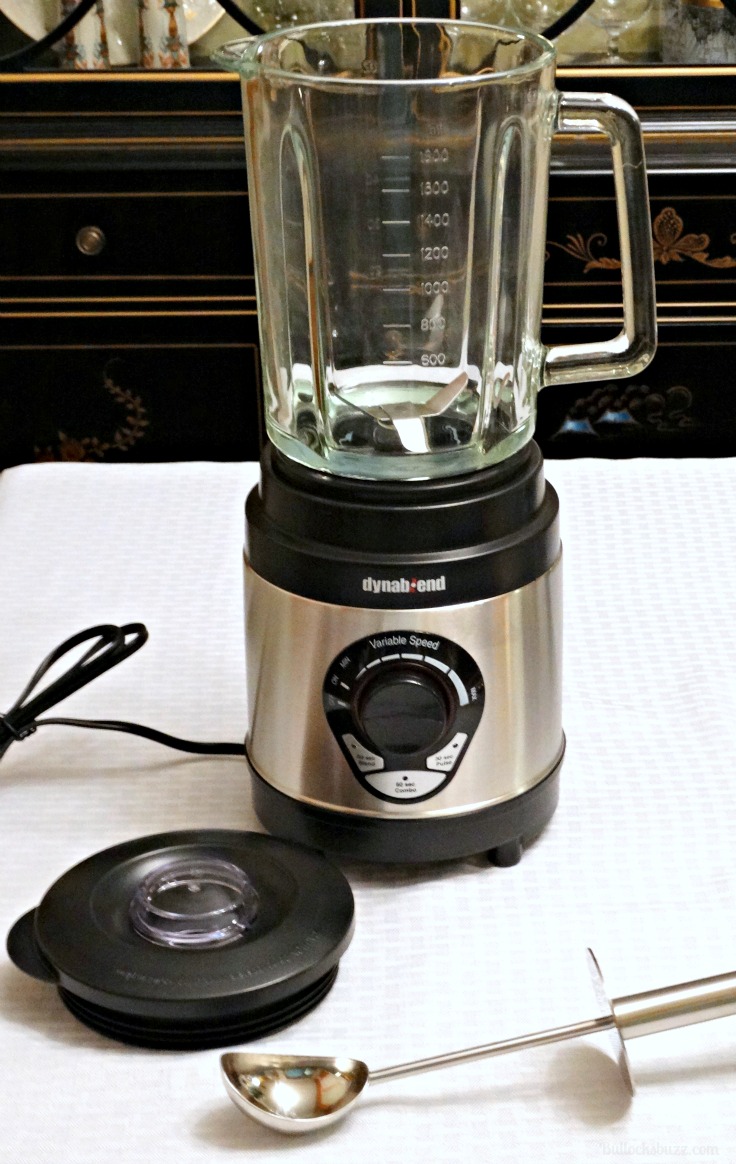 Over the last several months, I've used this blender for all kinds of things including pureeing soup, making smoothies, and even grinding coffee beans!  One of my favorite things to make are fruit smoothies using frozen fruit. So far I've been quite impressed with how quick and powerful the blender really is, pulverizing the rock hard fruit without a problem. Admittedly it is a bit loud, but the speed and power more than make up for that.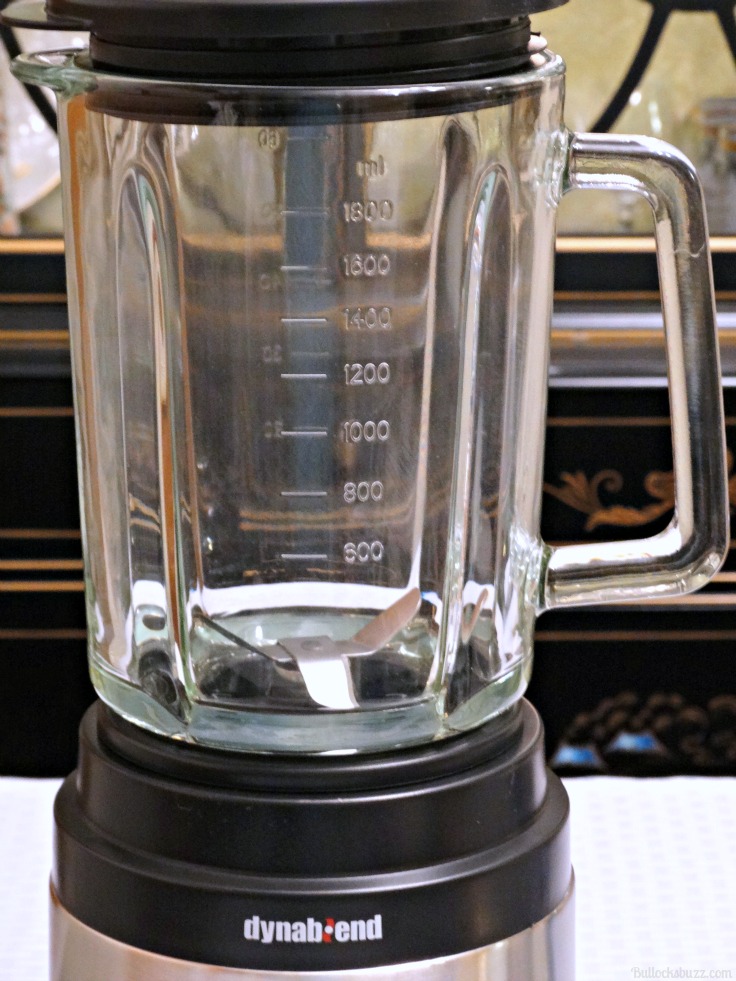 I also love how easy the controls are to use, and the fact that it has both automatic and manual pulse! The only drawback I've found so far is that the blade cannot be removed for cleaning so you have to be super careful when washing. Plus, it is not dishwasher safe. However, you can always use a long handled brush to clean, and then fill the pitcher with hot water, put it back on the blender and let it run for a minute or so. After rinsing, you'll find it cleans it up nicely. Aside from that, I absolutely love this blender and would recommend it to anyone wanting a professional grade blender without the high price. And did I mention that the Tribest Dynablend Horsepower Plus blender also comes with a 10 year warranty?!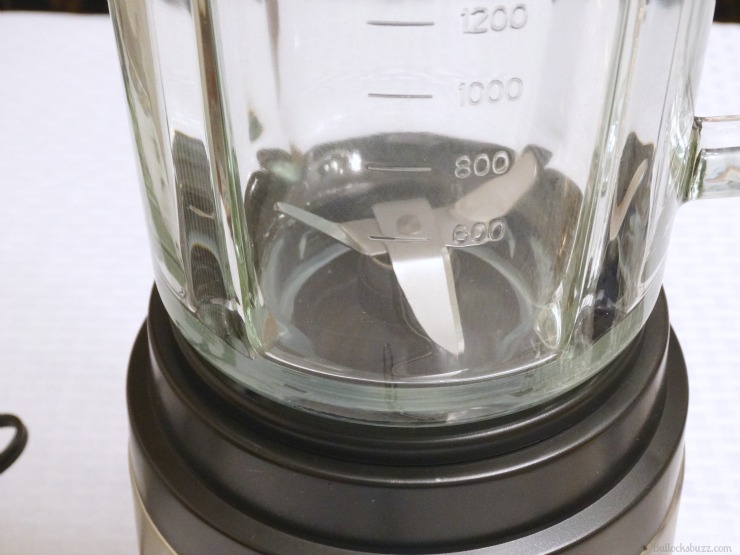 I do want to mention one more thing before I go. Be sure to read the instruction manual before use. It is recommended you clean this blender prior to use due to the high speed motor which can cause an odd smell. I did notice this smell at first, but after cleaning it and then running it several times (it took me about 5 times total) with water in the pitcher according to the instructions, the smell went away completely. I've had no problems with it since.
The Tribest Dynablend Horsepower Plus blender is available online through the Tribest site and through Amazon.
Connect with Tribest: Website | Facebook | Twitter
UPDATE: I recently went to check the price on the blender, and noticed several poor reviews. This actually surprised me as I've been using this blender now for at least 2.5 months and have had no issues at all. If, however, anything changes with this, I will definitely come back and update this review. 
The most common complaint was a breakage issue with the plastic blades under the pitcher when blending ice or other hard items. I did find one review that suggested you should hold down the canister (by hand) when you start blending frozen fruits or ice to avoid breakage problems.
Do you have a favorite recipe you use with your blender? I'd love to know! Share with us below!
Alaina