Strawberry Vanilla Smoothie Recipe + Rubbermaid BRILLIANCE

One of my favorite seasons is spring. Not just because of the warm temps and sunny days, but because of all the fresh fruit that's available! Come Spring, our fridge is full of fresh fruits and vegetables, so I always have plenty available to make my favorite recipes (like my Strawberry Vanilla Smoothie recipe below). Unfortunately, some of those fruits tend to leak when you store them in most containers, and others go bad rather quickly. Which is why my new Rubbermaid BRILLIANCE storage containers are my favorite!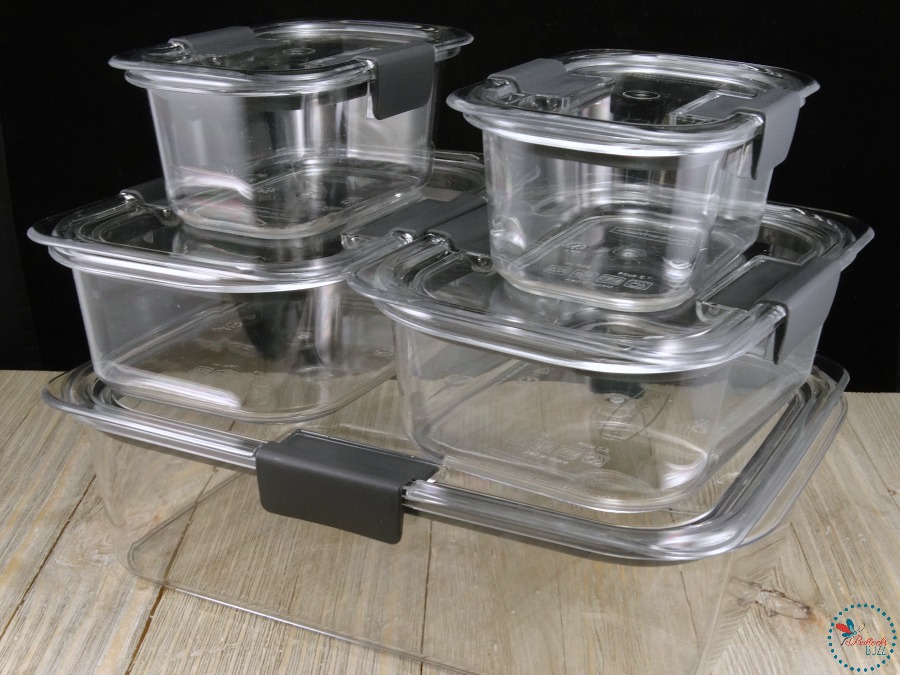 Rubbermaid BRILLIANCE is Rubbermaid's latest in food storage containers. Made of BPA-free plastic, these crystal clear containers make it easy to see what's inside, and they stack perfectly in your fridge. They are completely stain and odor resistant which keeps them looking new longer.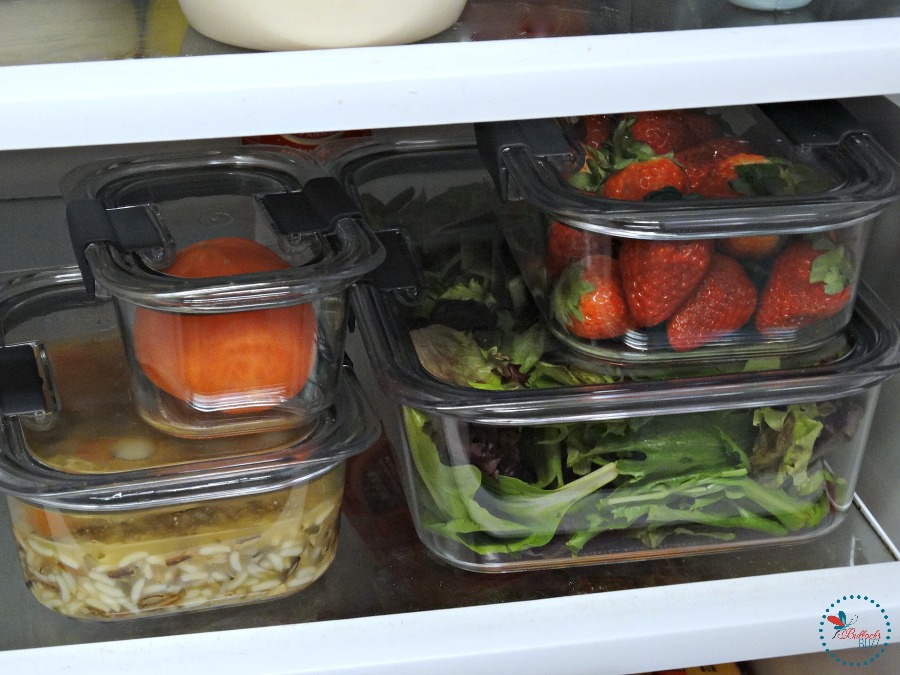 Best of all, each one has an airtight leak-proof seal and secure latches which means food and liquids stay exactly where you want them – inside. You can turn them upside down and nothing comes out! In fact, Rubbermaid BRILLIANCE storage containers work so well, they are 100% Leak-Proof Guaranteed!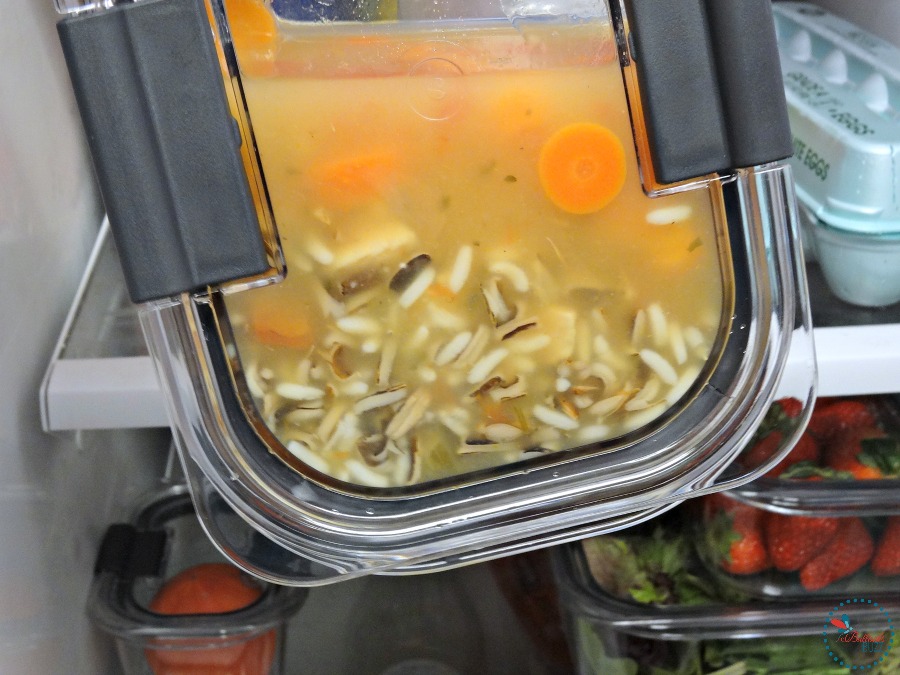 I love the fact that they are splatter-resistant microwave safe with innovative vents that allow microwaving while the lid on and the latches are open to help reduce splatters.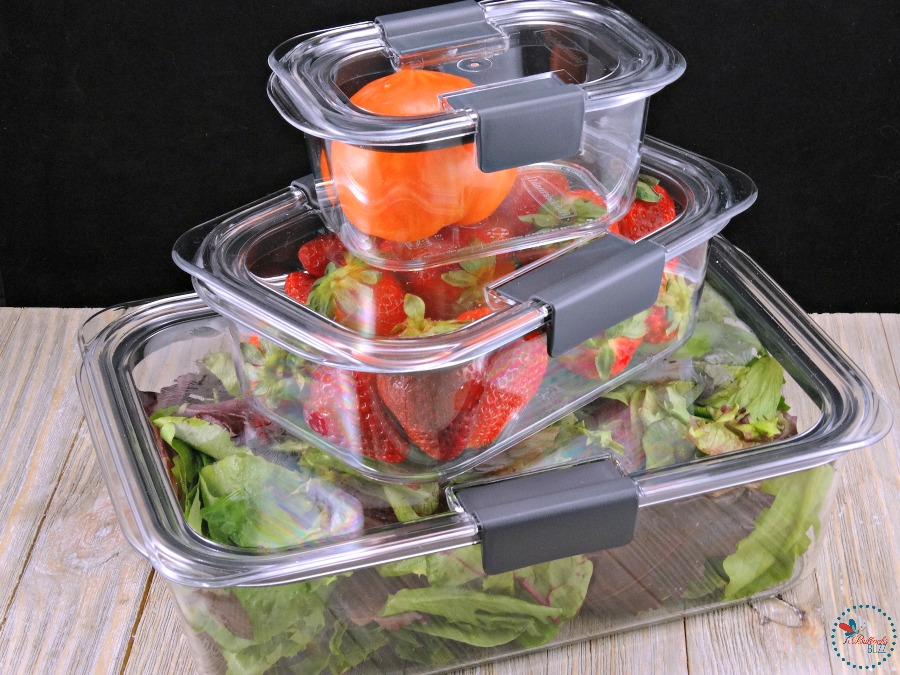 And they also do a great job keeping foods fresh longer. And that means I can make all of my favorite spring and summer recipes without worrying about having to throw away fruit that spoils too quickly. Speaking of favorite recipes, this Strawberry Vanilla Smoothie is definitely one of the best you will try!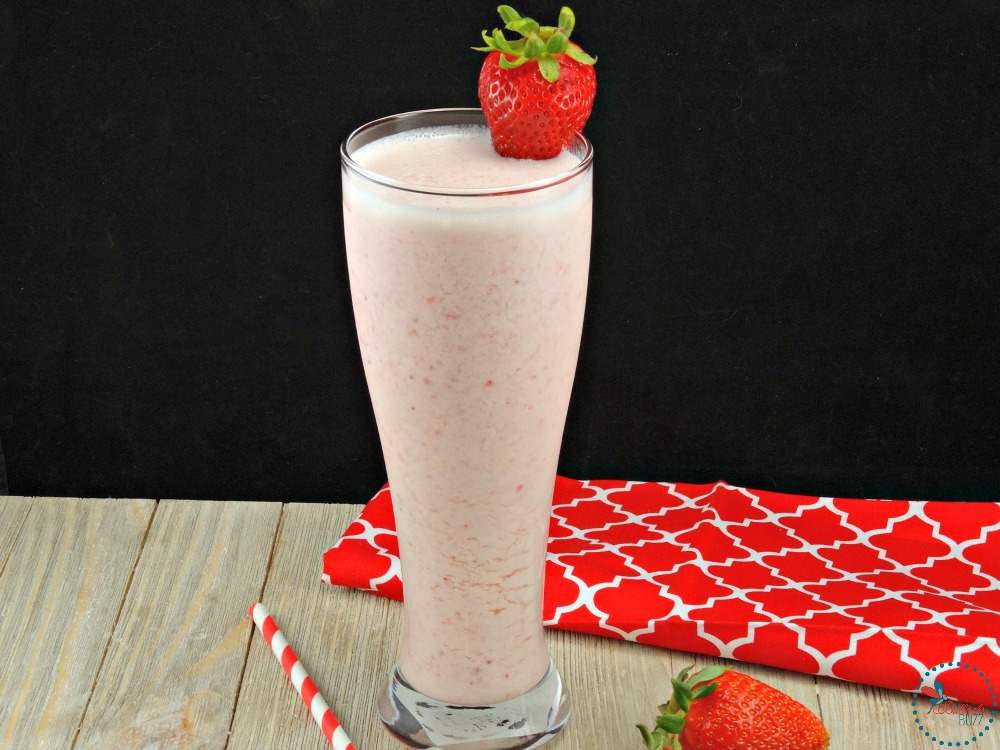 Strawberry Vanilla Smoothie
Ingredients for Strawberry Vanilla Smoothie
8 strawberries, hulled
1/2 cup skim milk
1/2 cup vanilla yogurt
2 -3 tablespoons white sugar
2 teaspoons vanilla extract
6 cubes ice, crushed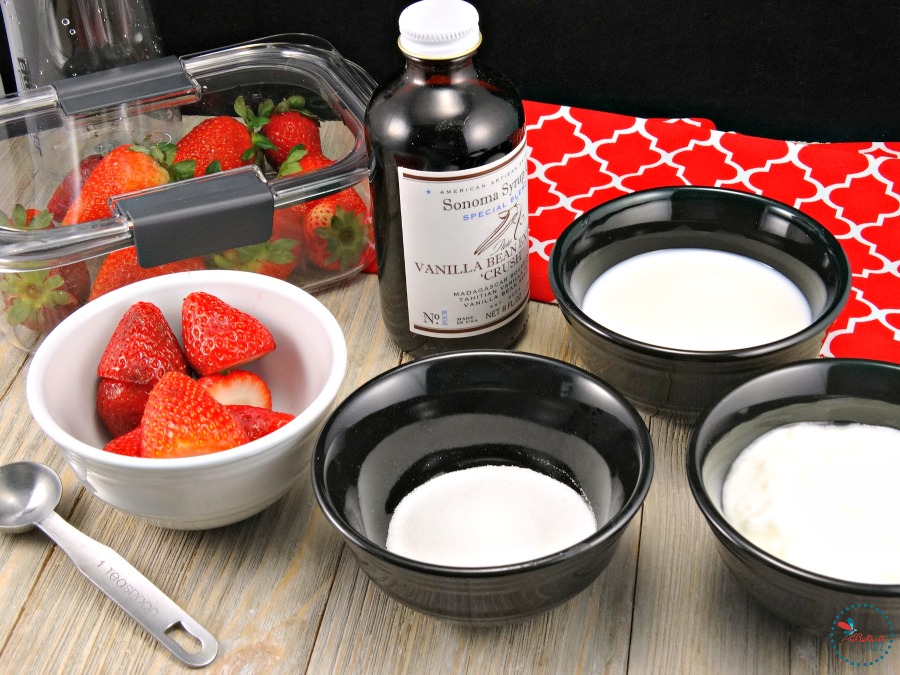 Directions to Make Strawberry Vanilla Smoothie
Combine strawberries, milk, yogurt, sugar and vanilla in a blender. Toss in the crushed ice.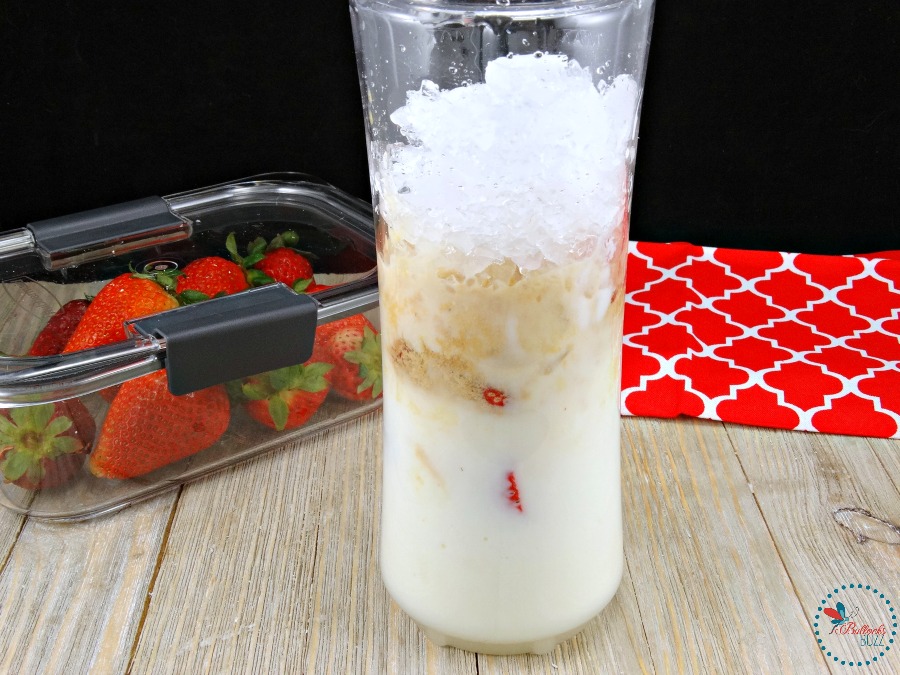 Blend until smooth and creamy. Pour into your favorite glasses and serve.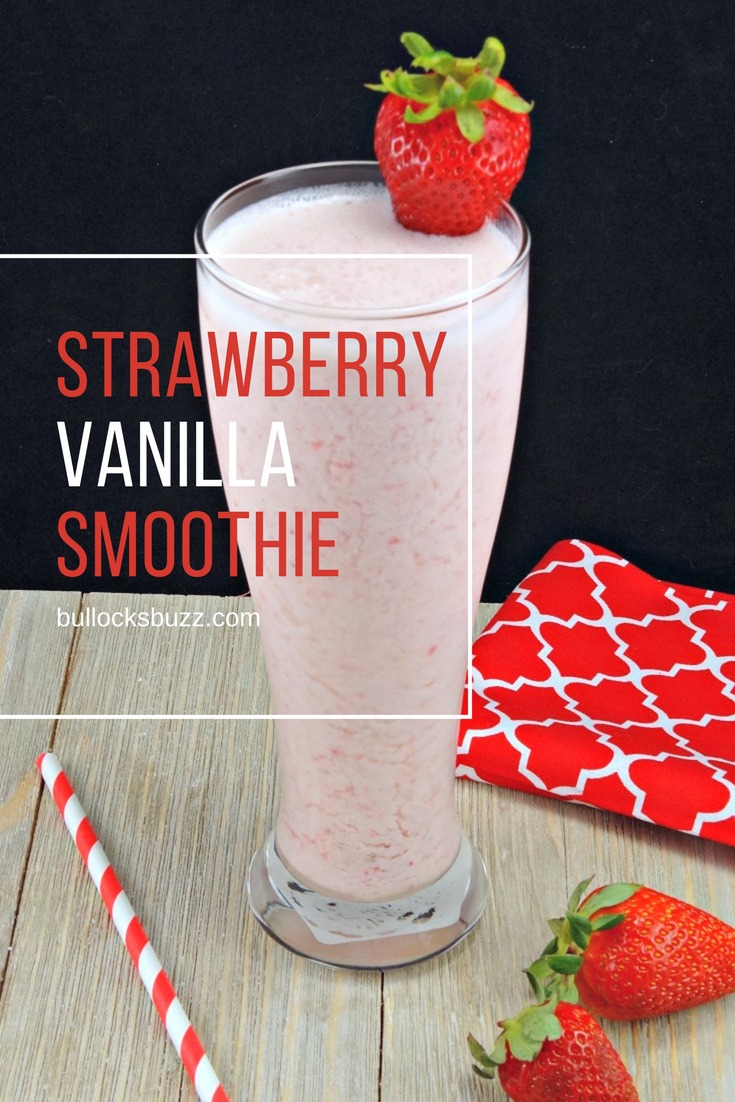 More About Rubbermaid BRILLIANCE
Rubbermaid BRILLIANCE are available in five different sizes making them perfect to hold all types of foods. You find find them through Rubbermaid website, on Amazon and your other favorite stores!