9 Unusual and Unique Gifts for Kids
Please note, this post may contain Amazon affiliate links to make shopping easy. If you make a purchase through these links, I'll make a small bonus at no extra charge to you.

Shopping for great gifts for kids is not child's play. No two children are alike, so you need a variety of gift ideas for all the special children in your life. Today I've gathered together a selection of creative, unexpected, and just plain cool gifts for kids. Treat your favorite little ones to presents they will use again and again in this list of unique and unusual gifts for kids.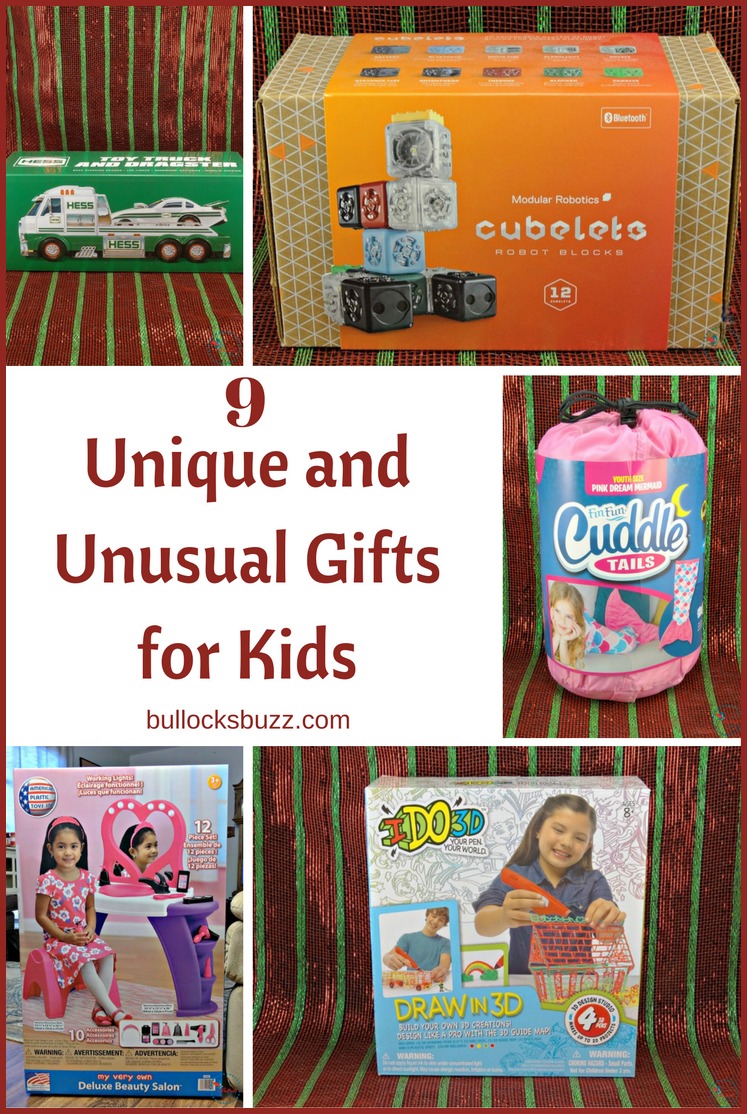 American Plastic Toys Deluxe Beauty Salon – Ages 4+
Encourage their imagination with the Deluxe Beauty Salon play set. Made in America by American Plastic Toys, the Deluxe Beauty Salon has everything your budding cosmetologist needs for beauty salon play and makeovers. The pink and purple set comes with a sturdy seat and vanity table, a heart-shaped mirror with battery-operated lights, and 10 pretend accessories including hair dryer, scissors, comb, headband, spray bottles, makeup, a cellphone and more. The set measures approximately 33 1/4″ x 12 1/2″ x 36″, and requires 2 AAA batteries which are not included. Find it on Amazon!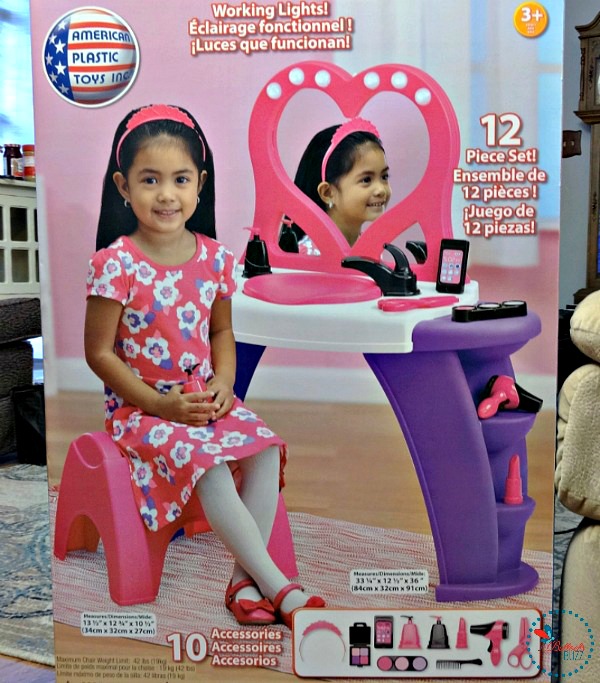 Fin Fun Cuddle Tails Mermaid Blanket
The perfect gift for kids who love mermaids, the Mermaid Tail blanket is great for holiday travel, sleepovers, family movie night, and even imaginative play. Made of a double-sided soft plush fabric, Mermaid Tails are machine washable, and come in toddler, youth and even adult sizes for parents who want to get their mermaid on. Mermaid Tails can be purchased directly though the website, or on Amazon.com. They also have other cute styles and colors, and even a Penguin! And for those with older kids, check out Fin Fun's swimmable mermaid tails with a realistic look and motion, and other great gift ideas! You may also consider a swaddle blanket, swaddle blankets are great for kids as well.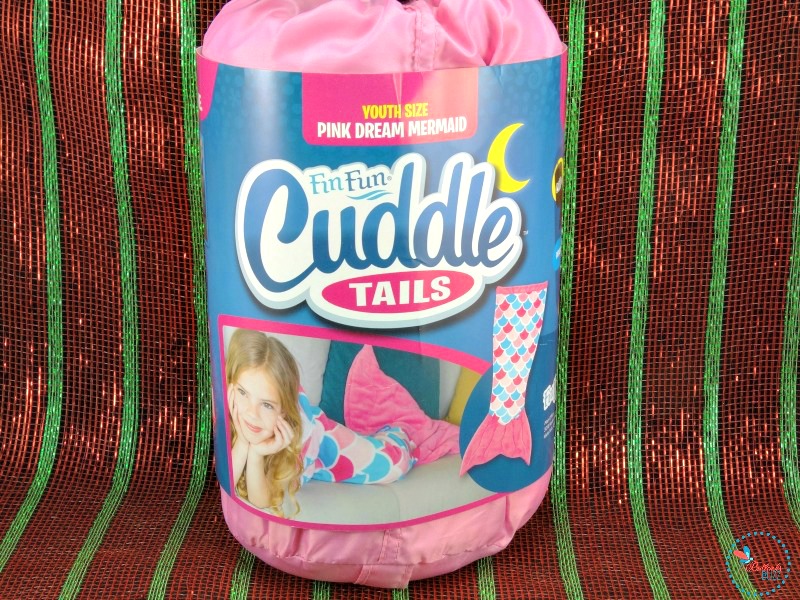 Zing Firetek Zyclone – Ages 6+
Light up the night with the Firetek Zyclone Zing Ring Blaster! Another awesome toy from the Firetek rubber band operated toy line, the Zyclone puts whole new 'spin' on outdoor play, day or night! Simply load the soft, foam ring on the launcher, pull back, twist and watch the ring zing through the air. It's amazing how far the rings will fly, all the way up to 100 feet! Plus, with the flip of a switch located inside the Fire Glow Zing Ring, the ring glows in the dark making it a great toy to use at night! This particular version is only available at Target, and comes with one blaster and one light-up ring. There is a similar version on Amazon, with the difference being that the ring does not light up.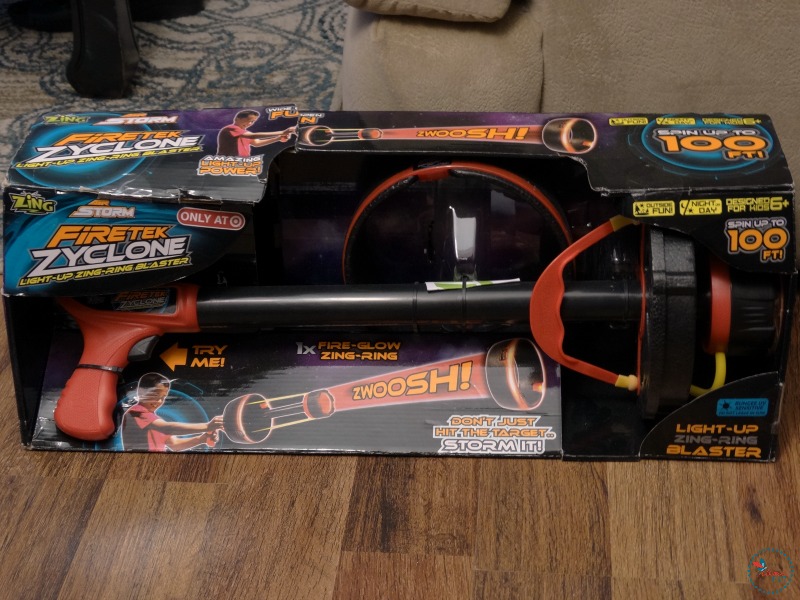 Balance Beans – Ages 5+
As one of the best educational gifts for kids, Balance Beans is a fun and entertaining logic game and math game combined into one. Created by ThinkFun, one of my favorite educational toy makers, this bean-filled logic game is a wonderful way to introduce young learners to elementary algebra. Ideal for children ages 5 and up, players use the Challenge Card to arrange the Red Beans. They then carefully place the blue, yellow, or orange beans on the seesaw to keep it from teetering. When they balance the seesaw, they are actually balancing an equation! As they go through the 40+ challenges, they will begin relying on trial and error, and more on logic and reasoning skills. You can purchase Balance Beans on Amazon.com for under $20!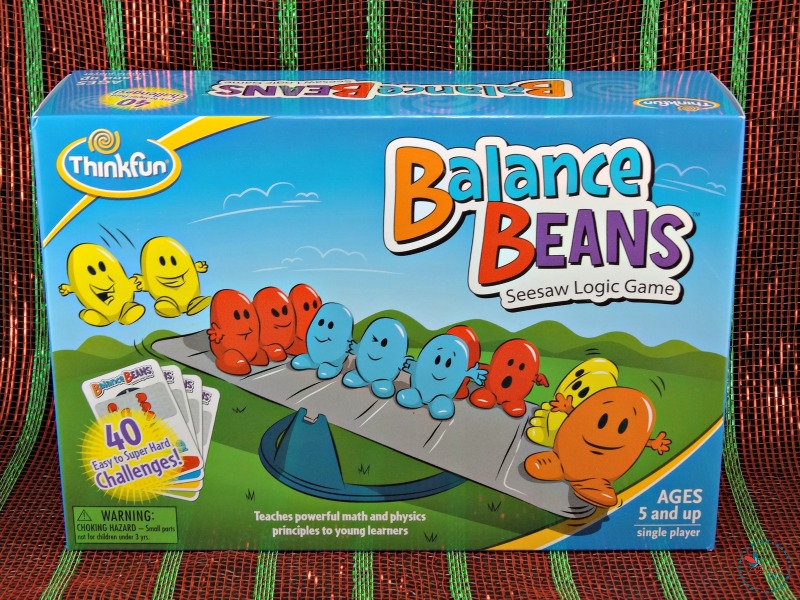 TeePee by Wildkin – Ages 3 and up
When I was a child, one of my favorite activities was building forts. I'd make them out of anything I could find, then spend hours inside playing games, reading, snacking and even napping. I would have loved to have had one of these adorable teepees from Wildkin! They are the perfect getaway for quiet time, naps, or play time. Best of all, they are quick and easy to put together; and once play is over, they can be rolled right back up for easy storage. Measuring approximately 69.3 x 42.9 x 69.3 inches, they provide plenty of room inside. Although the teepees are made of high quality, durable, 100% cotton canvas tent material, they are not designed for outdoor use. With six adorable, bright and colorful designs, you are sure to find the perfect teepee for your kids. Oh, and did I mention that they even coordinate with Olive Kids bedding and decor?! Wildkin teepees can be purchased directly through the Wildkin site, as well as on Amazon. You can see how they look put together on the Wildkin website. Mine is a gift for my niece, so I didn't want to set it up.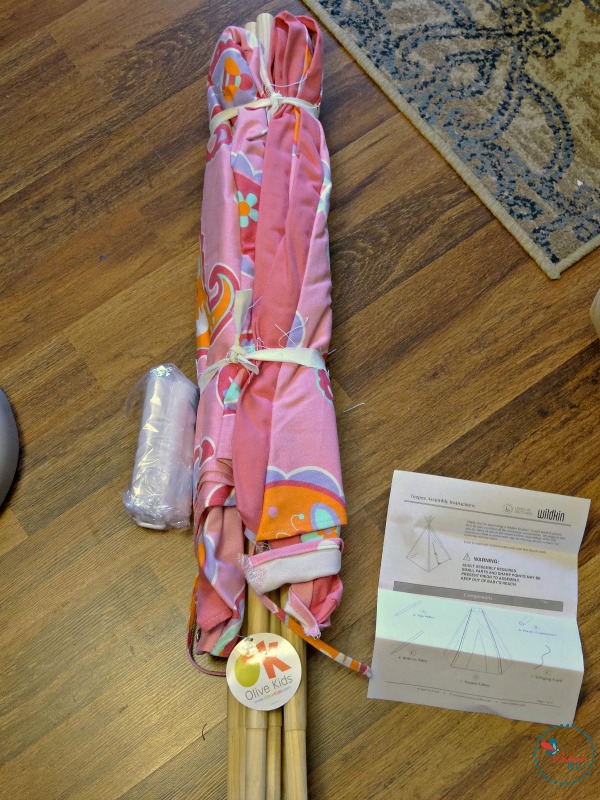 I Do 3D Pen – Ages 4+
Another of my favorite unusual gifts for kids is this 3D pen from I Do 3D Art! This amazing pen allows children to draw in 3D, expanding the limits of creativity! I Do 3D Arts offers several different kits. This particular one comes with 4 3D pens, a 3D Guide Map, 1 spotlight and 1 plastic sheet, and can make up to 20 projects. It's as simple as drawing the pieces, shining the spotlight to transform the pieces and then connecting and building. It provides hours fo creative and fun! I Do 3D Pens are available online through Amazon, as well as at Walmart, Hobby Lobby, Micheal's, Barnes and Noble, Toys R Us, Kohls, and more.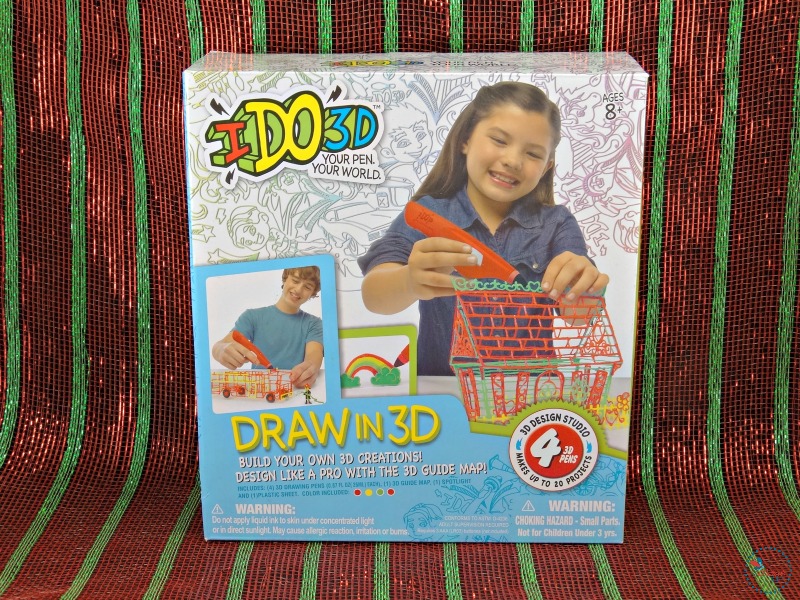 Brackitz – Ages 3+
While building blocks are not often considered unusual gifts for kids, Brackitz building blocks stand out from the rest. If your children like to build, they will adore Brackitz! Ideal for children ages 3 through 103,  Brackitz offers unlimited building possibilities thanks to their unique connectors. These colorful, durable, plastic Brackitz connectors allow for easy plug-and-play connections anywhere along the wood planks. They can interlock at different angles and directions, enabling children to build corners, circles, and bendable masterpieces! And speaking of bendable, Brackitz are so durable and sturdy, children can build structures as big as they are without falling over. They can easily move them around the house, and no worries about pets or younger children accidentally bumping into them and causing a falling mess. Best of all, Brackitz are affordable. Choose from multiple sets including 50, 100 and 200 pieces, with prices ranging from $29.95 – $99.95. You can purchase them directly through the Brackitz website, or on Amazon, as well as find them at Target, Barnes & Noble and even some of your local toy shops.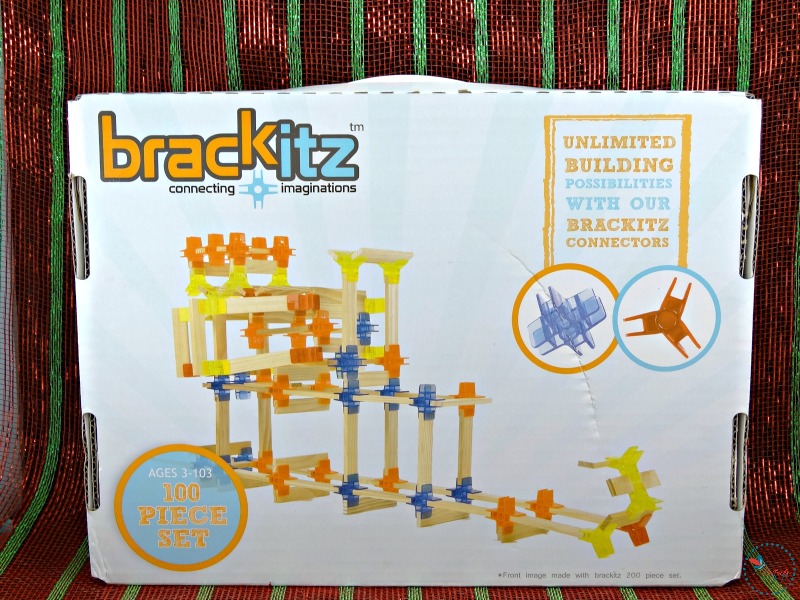 Cubelets
One of my personal favorite unusual gifts for kids are these Cubelets by Modular Robotics. These unique and innovative robotic building blocks actually respond to their surroundings and introduce kids and other userd to the workd of robotics, coding and design. They are a fun and entertaining STEM toy. My husband and I love playing with them. All Cubelets fall under three categories – Think, Sense or Act – and each one has a different function. For example, the Drive block has wheels for movement, the Lightblock emits light, and the Sound block emits sound. Every unique arrangement creates a brand new robot wtih its own unique function. Every unique arrangement creates a brand new robot with a different function. What's even neater? With the Bluetooth Cubelet, you can control your robot with your smartphone, tablet or computer. Cubelets are sold on Amazon.com.
Hess Toy Truck and Dragster
Another of the unusual gifts for kids, is this collectible Hess truck and dragster. Since 1964, the Hess Toy Truck has been a holiday tradition around the country. Continue the tradition in your home this year with the new 2016 Hess Toy Truck and Dragster! The mighty motorsport flatbed truck is designed to transport the dragster to any racing event, and features LED lights, a slide out ramp, and four realistic drag-racing inspired sounds including a race starting countdown! The Dragster is the biggest accompanying vehicle in Hess fleet history, and thanks to its innovative weight-transfer design and pull-back friction motor, the dragster can be launched in either a flat or a wheelie position. Together, the pair has green accents, sleek chrome styling, and more than 50 brilliant lights your kids will love. Available exclusively online at www.hesstoytruck.comand as a two-in-one toy with Energizer batteries and free shipping!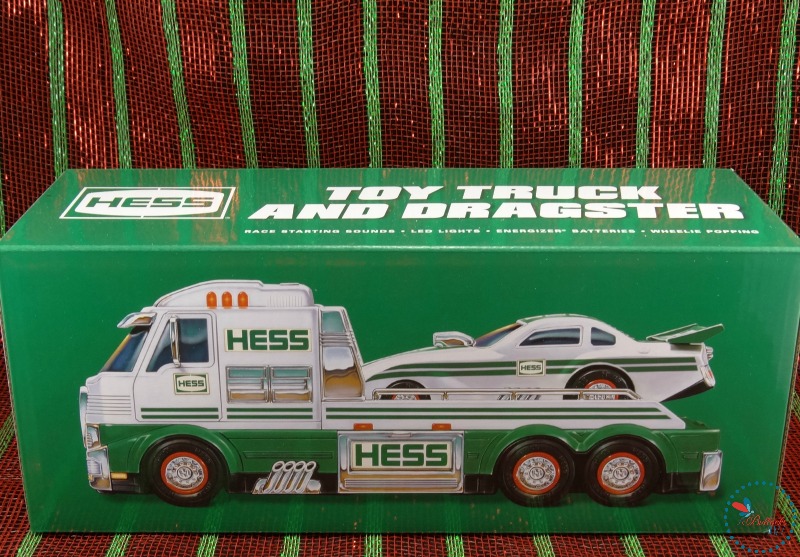 Do you have any unique and unusual gifts for kids that you love? Share with us in the comments below!