5 Easy Ways to Update Your Interior for Cheap
Renovating your kitchen or replacing the living-room furniture can cost a fortune, and most households just don't have the funds to perform these major tasks. However, you still want a spectacular interior that welcomes guests and pleases your mind each day. There are many clever ways that you can update your interior without taking on a financial investment. Consider these clever tips when you want to spend pennies on that next interior update.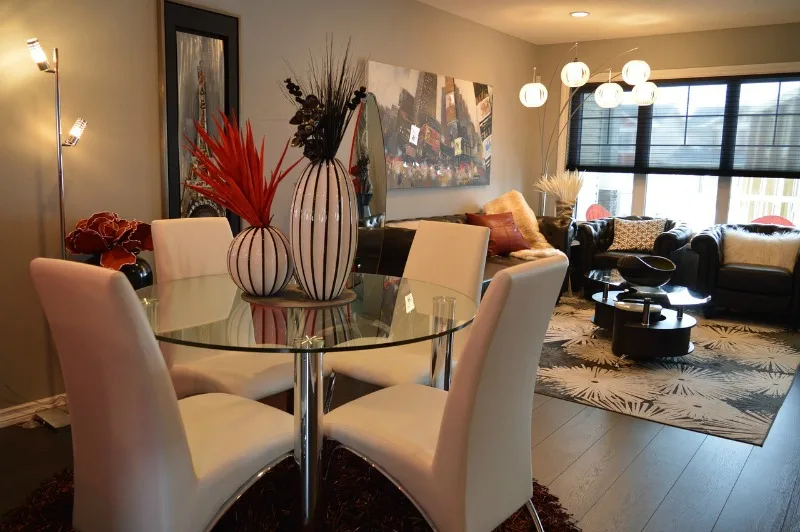 Knit a Throw
Buying any blankets for your sofa can be expensive, depending on the fabric involved. Instead of buying a mass-produced item, try your hand at knitting. This skill is relatively simple to learn as a beginner, and you can create almost any design for your throw as a result. Simply pick out a yarn color that complements the interior space. When the throw is ready to decorate the couch, you have an instant conversation piece that's your creation alone.
Swap Out the Table Legs
A more unusual way to update your interior is by swapping out your table legs and bases. These accessories tell visitors if your home has a modern or old-fashioned appearance. Remove the old wood legs, and add wrought-iron metal designs as an alternative. The table looks instantly different, especially if you have a tablecloth covering the flat surface. Choose table legs that fit your decor while offering a unique focal point in the room. Any dinner party will be enhanced with this inexpensive change.
Paint That Accent Wall
Painting the interior of the home is a major job, which is why some people leave it up to professional interior painters when their budget allows it. As a clever solution, choose a small wall area in the main living space as an accent piece. Pick a bold color, such as red, and add it to the wall.
After it has cured, consider the addition of artwork or pictures across the accent wall. Although you don't want to cover the brand-new color, those framed selections will also reflect your personal side as visitors marvel at the innovative style.
Lay out Some Rugs
Adding any size rug is an inexpensive addition to your main living area and an easy way to update your interior. Regardless if the floor is carpeted or hardwood-based, adding area rugs
softens the appearance. You'll love the feeling of the rugs under your feet as you pad around on weekend mornings. The fabrics also dull sounds around the home so that echoing isn't an issue.
Change the Hardware
You may not be a fan of your doors and cabinets across the home, but you can make them look updated with brand-new hardware. Change out door knobs, pull knobs, and locks as a way to modernize the space. You might add electronic accessories too, such as access control, so that the home has some smart components. You can make older paint look newer when shiny hardware is drawing the eye.
Ask a friend to take a look at your living space before you change any aspect. A second set of eyes is very helpful to your cause. The friend might point out interior details that you've never considered before, such as the lighting fixtures. Take inventory of any suggestions, and apply your fashion sense to the space. At the end of the day, you must be pleased with your home as you move through your daily activities.