One of my favorite parts of the holiday season is baking! There are so many fantastic holiday recipes like these deliciously gooey Eggnog Butter Cookies, this delightful Holiday Present Piñata Cake, sweet candies and so much more! This holiday season Vremi has everything you need to get your baking on, including the sleek and stylish Vremi Disco Baking Inferno Sr. Set.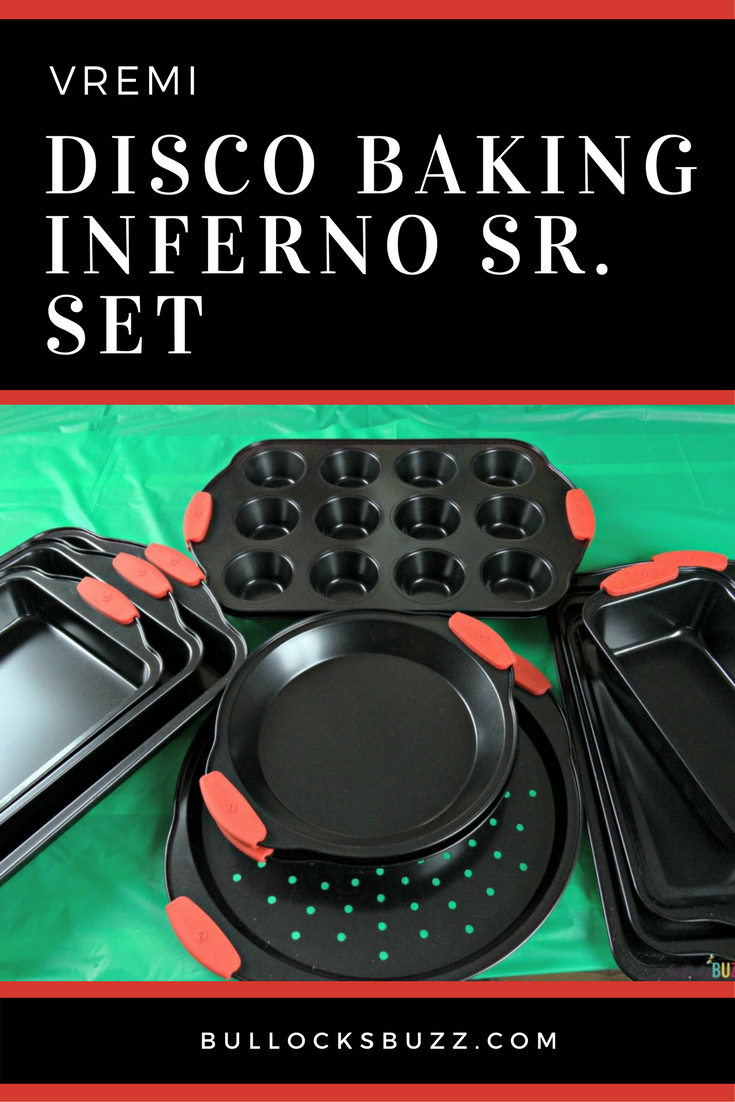 Vremi Disco Baking Inferno Sr. Set
The Vremi Disco Baking Inferno Sr. Set offers everything a cook or baker could want or need for creating delicious baked goods all year round.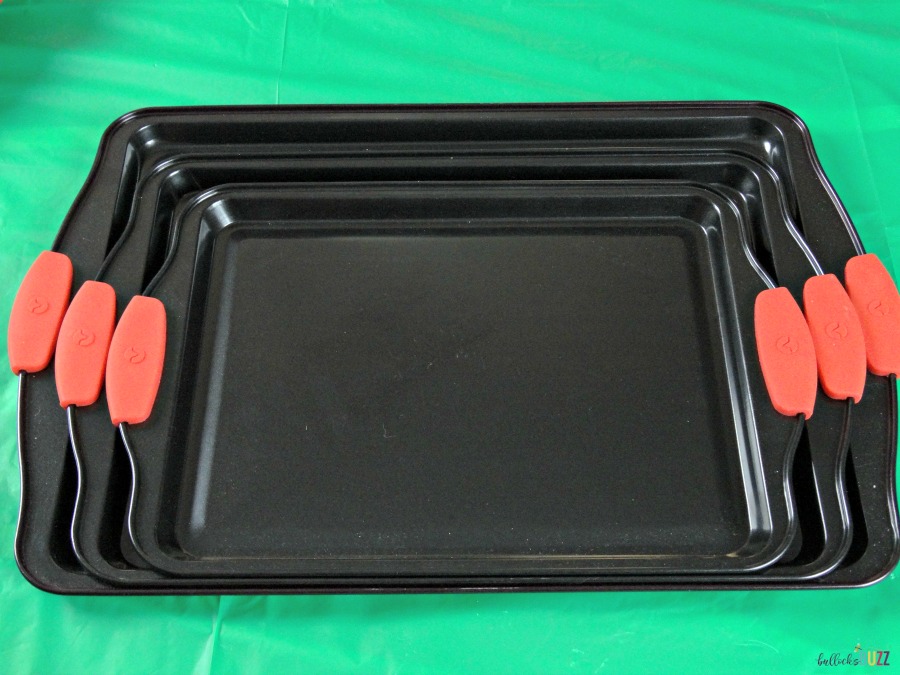 Made of heavy duty, nonstick carbon steel, this 12 piece bakeware set is both PTFE and PFOA free, and is oven safe up to 450˚F (oven only, no broiler).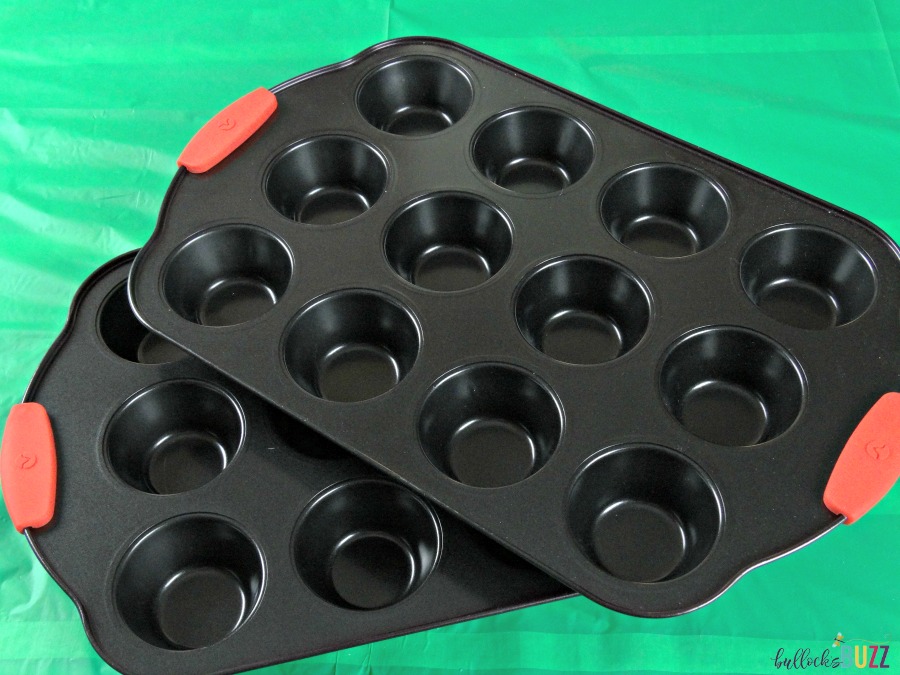 Deep black in color with red silicone handles for comfort, the set comes with a wide variety of sizes and styles of baking pans and sheets including:
1 Standard 12 Cup Muffin Pan
1 Standard 6 Cup Muffin Pan
1 Pizza Crisper – 9 inch (diameter)
1 Cake Pan – 9 (diameter) x 1.5 inch
1 Pie Pan – 9 (diameter) x 1 inch
1 Square Baking Pan – 8 x 8 x 2 inch
1 Loaf Pan – 9.5 x 5 x 2.5 inch
1 Small Roasting Pan – 13 x 9 x 2 inch
1 Large Roasting Pan – 14.75 x 10.5 x 2 inch
1 Small Baking Sheet – 11 x 8.5 inch
1 Medium Baking Sheet – 13 x 9.5 inch
1 Large Baking Sheet – 14.75 x 11 inch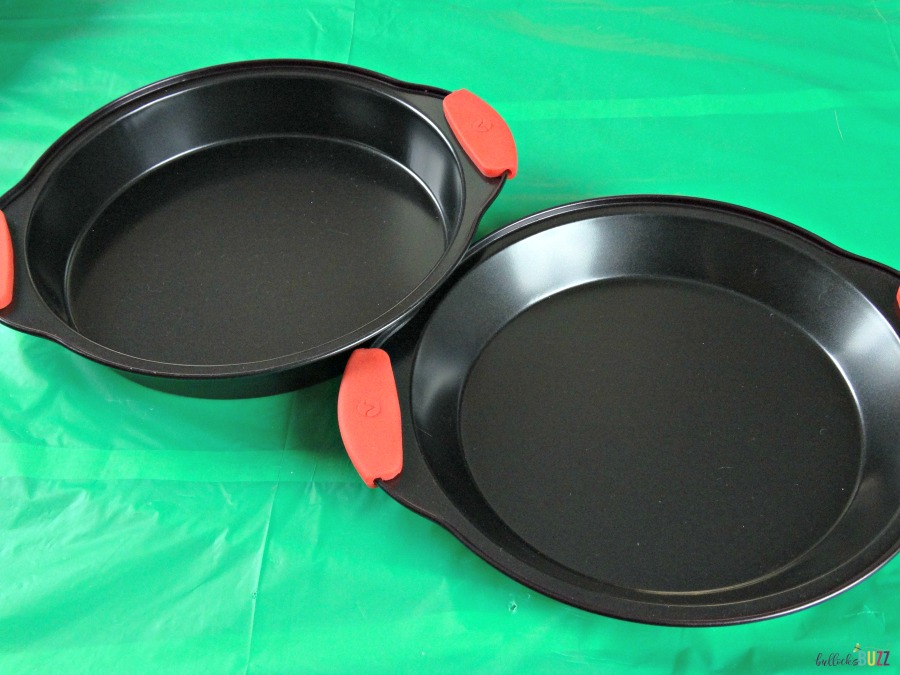 Vremi Disco Baking Inferno Sr. Set Care Instructions
To keep your Vremi baking pans in top shape, it is recommended that you hand wash only with mild detergent and warm water. Always wait until the pan has cooled completely before cleaning to avoid any warping, and as with any bakeware set, you want to avoid using metal utensils or sharp blades. Also, when removing from the oven, always use a mitt to protect your hands.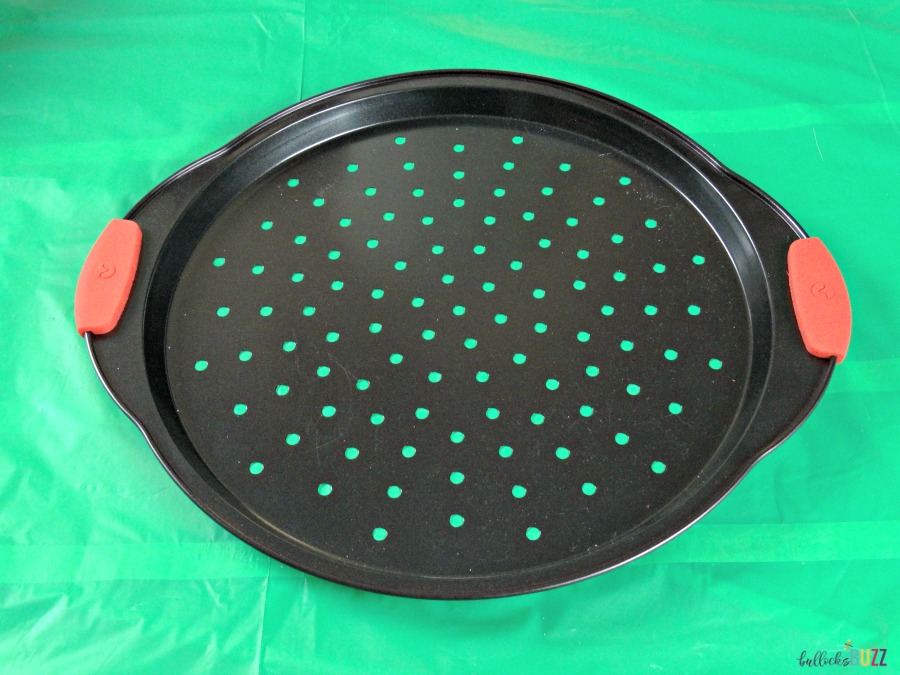 How Does Vremi Hold Up?
So far I've used my set to make Hanukkah Haystacks, muffins, cookies, a cake and a pizza. I was quite impressed with how well the set performed. And following the care instructions, the pieces still look as nice as the day they arrived.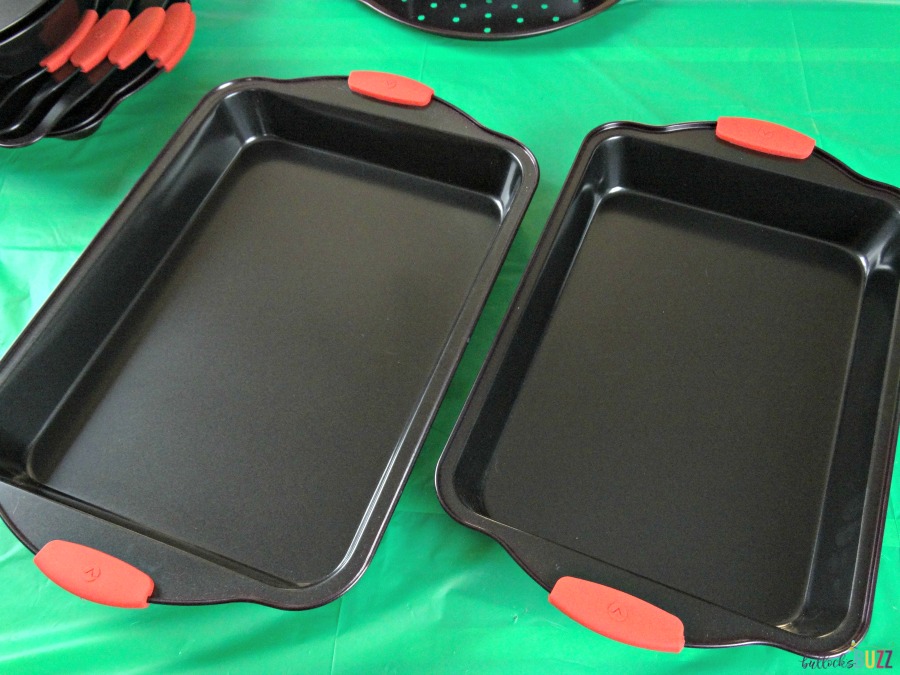 The Vremi Disco Baking Inferno Sr. Set, and several other baking sets and cookware items can be found either on the Vremi website or through Amazon.com. If you have someone on your list that loves to bake and cook, Vremi bakeware and cookware would make a wonderful and affordable gift!