Zoku has long been one of my favorite brands. From their Quick Pop Maker to their Reusable Pocket Straws, they have a great line of innovative, high-quality, and durable housewares that make life easier. Plus their products are bright and fun, too! A few weeks ago I got the opportunity to try out the Zoku Neat Stack Nesting Container Set, and I am glad I did.
I received product and/or compensation in exchange for an honest and unbiased review. All opinions are 100% my own.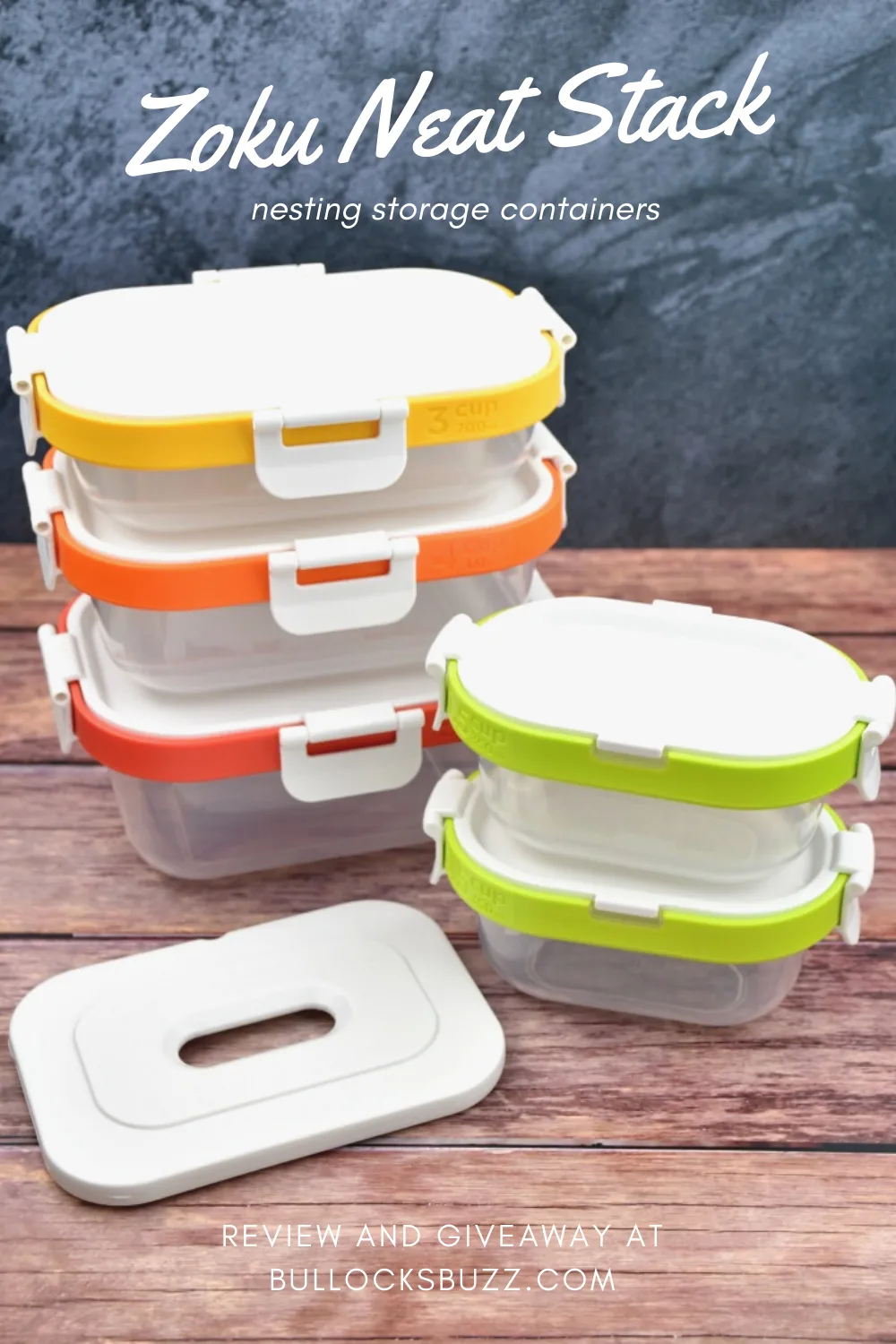 A lot of the time I wind up cooking for just my husband and me. And if you've ever tried cooking for two, then you know that there are often leftovers. Add in all of the food that I make for this blog – like these Mint Chocolate Trifles, these Easter Cookie Cups, and another treat for St. Patrick's Day (check back tomorrow!) all of which I made just this week- and I wind up using A LOT of storage containers. Enter my new storage containers from Zoku.
Zoku Neat Stack Nesting Set
I usually do not get excited about storage containers, but Zoku's Neat Stack Nesting Storage Containers are unlike any storage container set I've had. Sure, they come multiple sizes, they have secure, leak-proof lids, and they even stack together to make storing and finding them easier. But they also have a lot more than that!
they have color-coded bands to help you quickly find the size container you need.
they are microwave safe, freezer safe and dishwasher safe.
they're made from premium materials that are BPA and phthalate-free.
they come with Multi-functional Neat Stack™ Freezer Packs that either snap under or nest on top of the lids (my personal favorite feature)!
What You Get with 11 Piece Zoku Neat Stack Nesting Set
While there are several different ZOKU Neat Stack Nesting Sets, the one I have comes with 11 pieces including the containers, lids, and a freezer pack. Together with the lids they all stack neatly inside each other (hence the name) whether you are using them or storing them.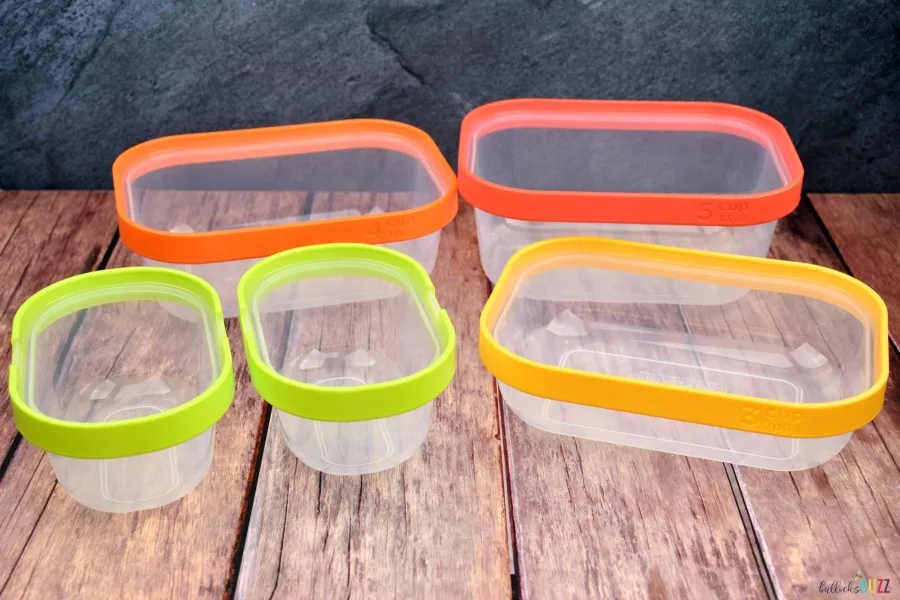 This set comes with four different sizes, each of which has its own color-coded band for easy identification.
5-cup (1.5 Liter) – red
4-cup (1 Liter) – orange
3-cup (700ml) – yellow
1.5-cup (350ml) – green
The sizes are also clearly marked on the color bands so you know exactly which one you are grabbing.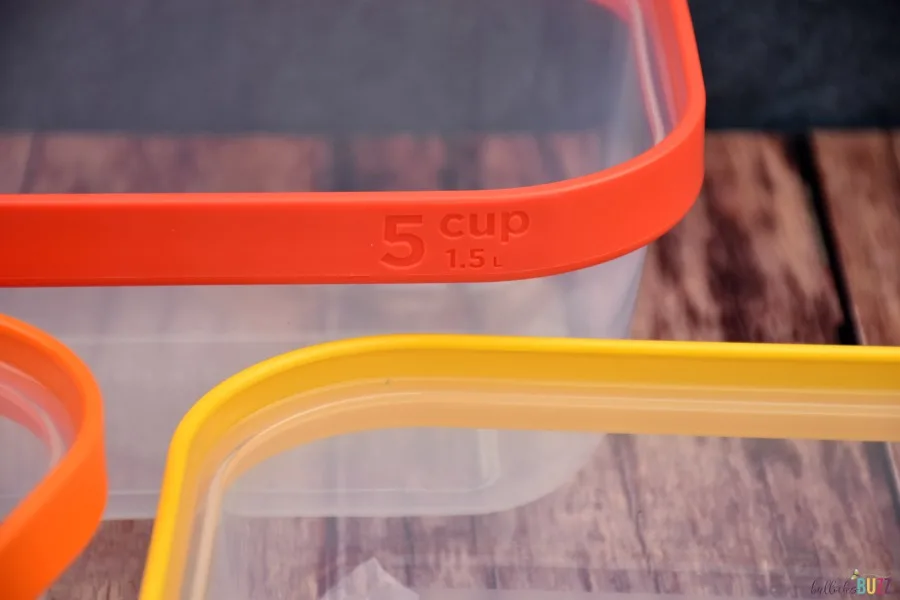 Zoku Neat Stack Nesting Set Review
I absolutely love my Zoku Neat Stack storage containers. I've had them for several weeks now, and couldn't be happier. They make storing, reheating, freezing, and carrying food a cinch. They can go easily from the freezer to the microwave with no problems. And I love that they can simply be tossed in the dishwasher to clean.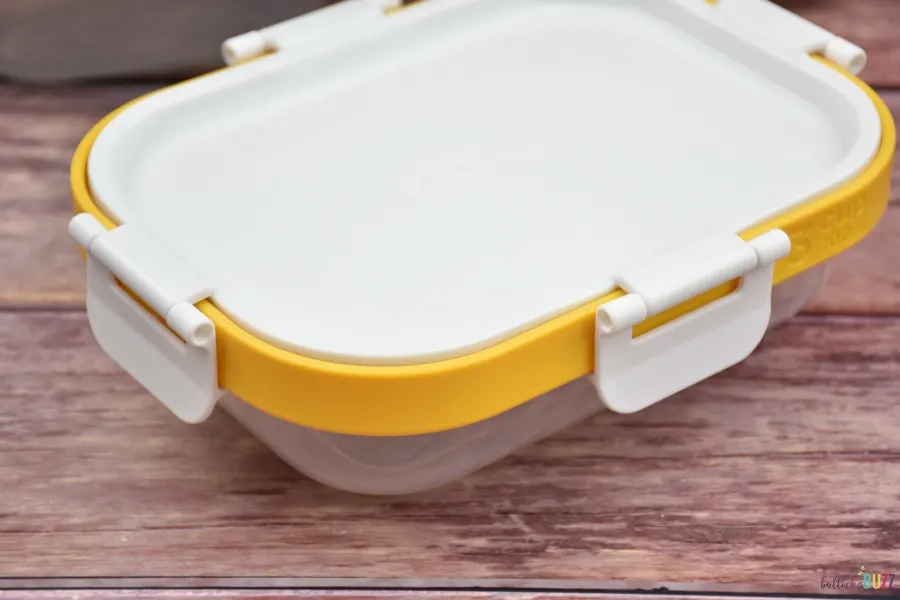 Leak-Proof Lids
Each leak-proof lid fits perfectly and provides a watertight seal so there are no worries about liquids spilling out. Plus the latches are easy to open and close. And speaking of the lids, I also like that the three larger containers can all use the same size lid. So no more digging through lids searching for the right size.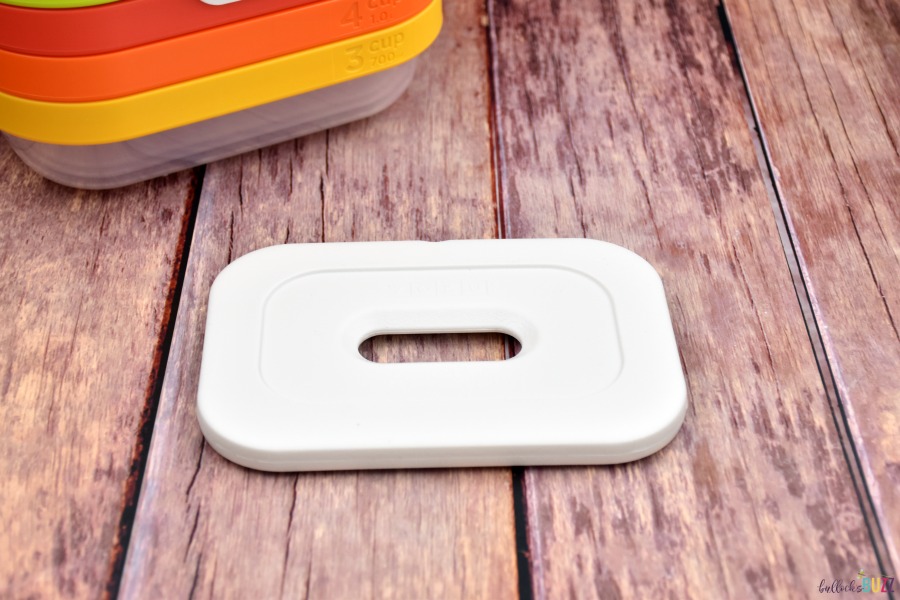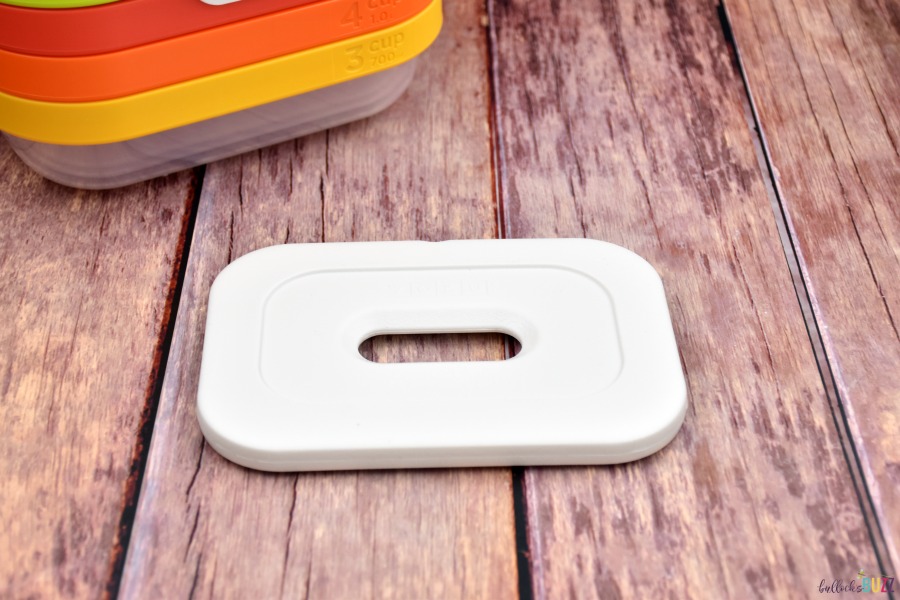 Zoku Neat Stack Freezer Pack
One of my absolute favorite things about the Zoku storage containers is the Neat Stack Freezer Pack. This cool little thing can be snapped on underneath the lid or nested on top of the lid. It locks in place and really works to keep food cool. It also works with all of the larger sized lids. Now when I send lunch to work with my husband, he can carry it without having to stuff it down in a cooler full of ice to keep it cool.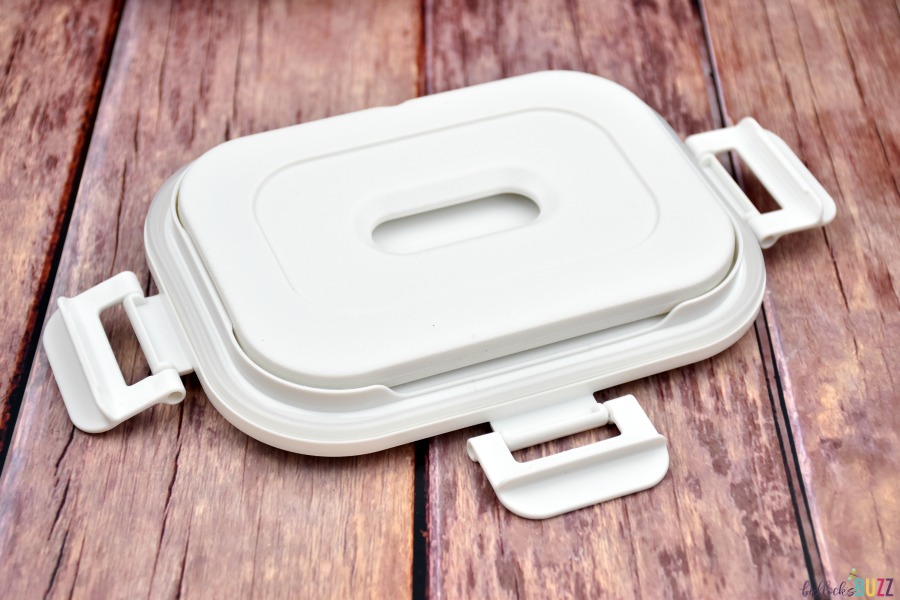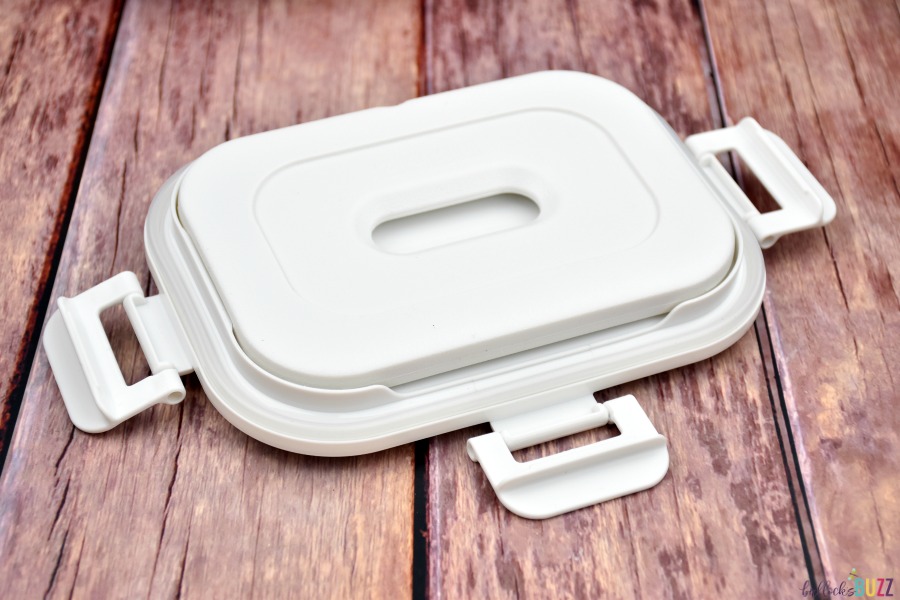 Do Zoku Storage Containers Stain?
So far I've not had any issues with staining – which happens to be one of my pet peeves. I simply cannot stand storing something like spaghetti sauce only to have it discolor the storage container and lid. If this changes, I will come back and update this review.
Nesting in Use and When Storing
I also love how these storage containers nest inside each other perfectly, whether I am using them or storing them. They take up a lot less room than other containers I've had. And that's a huge bonus since I am limited in cabinet space!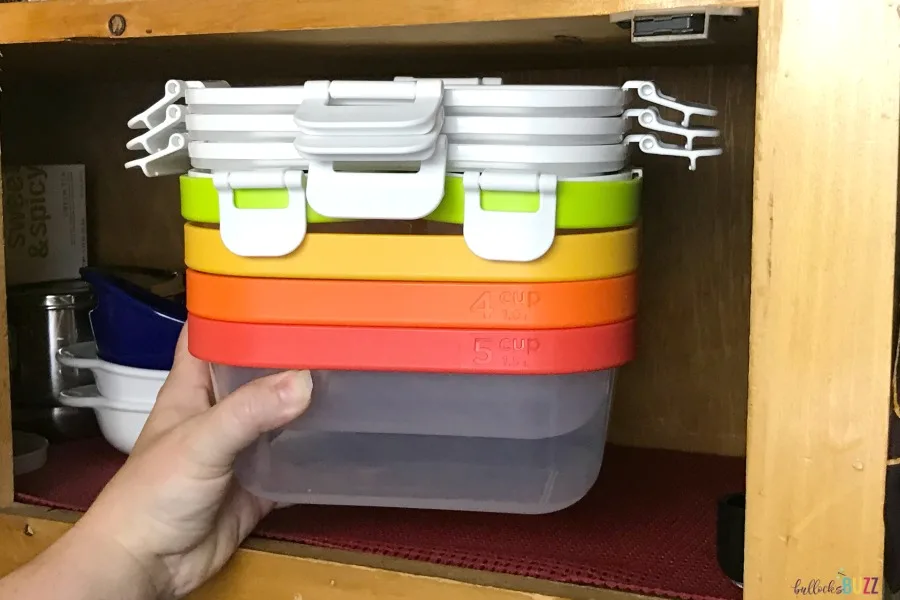 Microwave, Freezer, and Dishwasher Safe
These storage containers work equally well in the fridge, freezer, or microwave. I've used them to store leftovers in the fridge and the freezer where they keep food fresh, and I've used them in the microwave to reheat food. They seem to be holding up very well!
So to sum it up, I am very pleased with these storage containers. In fact, the only thing I don't like about these Zoku Neat Stack nesting storage containers is the fact that I don't have enough of them. 🙂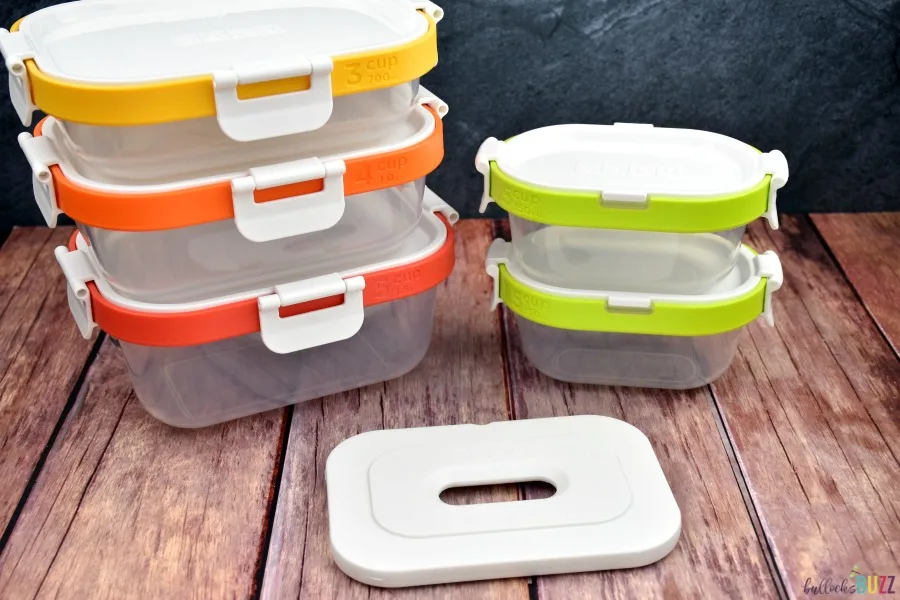 Where To Buy Zoku Neat Stack Storage Containers
The Zoku Neat Stack Nesting Storage Containers are available in several different set configurations including a 7 piece, a 4 piece, and 3-piece set. They range in price from $9.99 to $29.99. You find them online at Zoku.com.