The eco-friendly, telescoping, stainless steel, Zoku Reusable Pocket Straw is a clever, cute, and convenient way to reduce your carbon footprint and do your part to help stop the plastic waste problem. As part of a 3-piece ensemble, the Zoku Pocket Straw also comes with a cleaning brush and a handy little hygienic carrying case.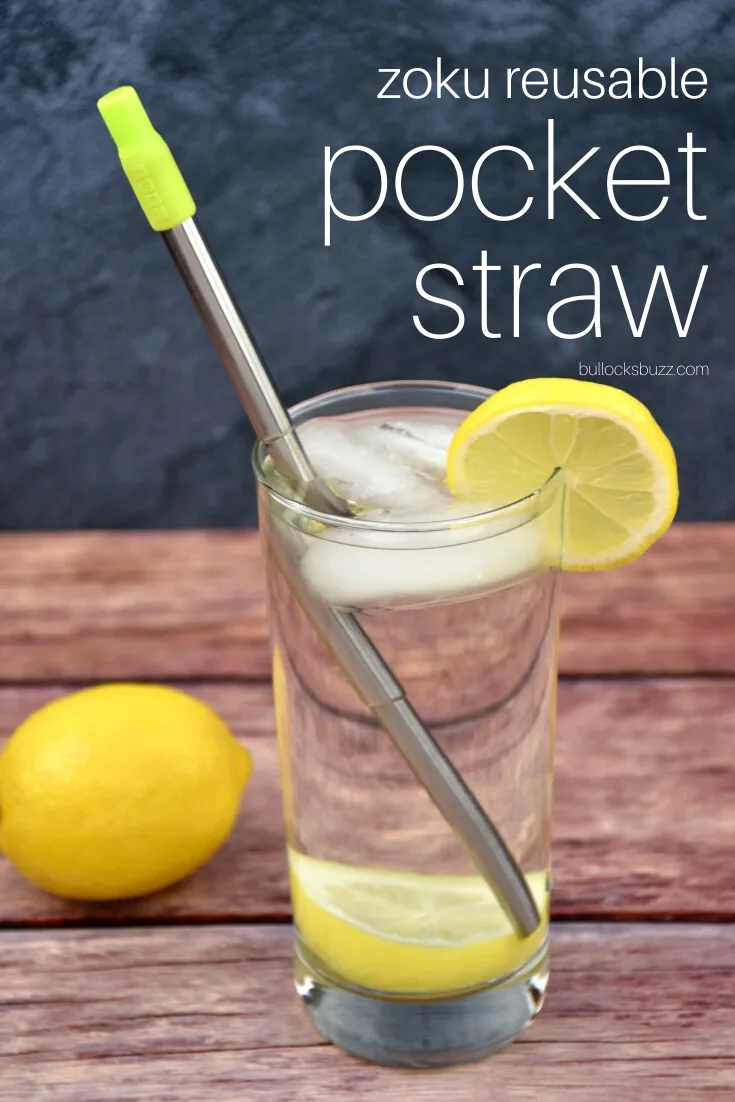 In the summer of 2018, Seattle became the first major U.S. city to ban plastic straws. This helped to start a much-needed movement with everyone from major cities to big businesses beginning to follow suit. And while single-use plastic straws are just a small part of the problem, it's a step in the right direction.
If you're wondering what you can do on an individual level, the Zoku Pocket Straw is an easy and clever way to help out and reduce your carbon footprint.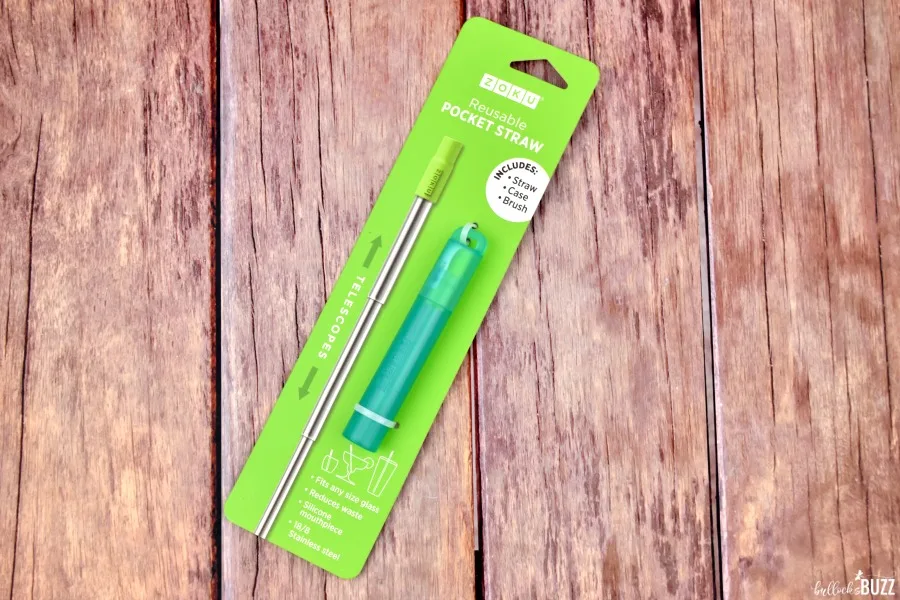 Zoku Reusable Pocket Straw
The Zoku reusable pocket straw is part of a 3-piece set that also comes with a cleaning brush and a handy little hygienic carrying case. It's clever, cute, and convenient.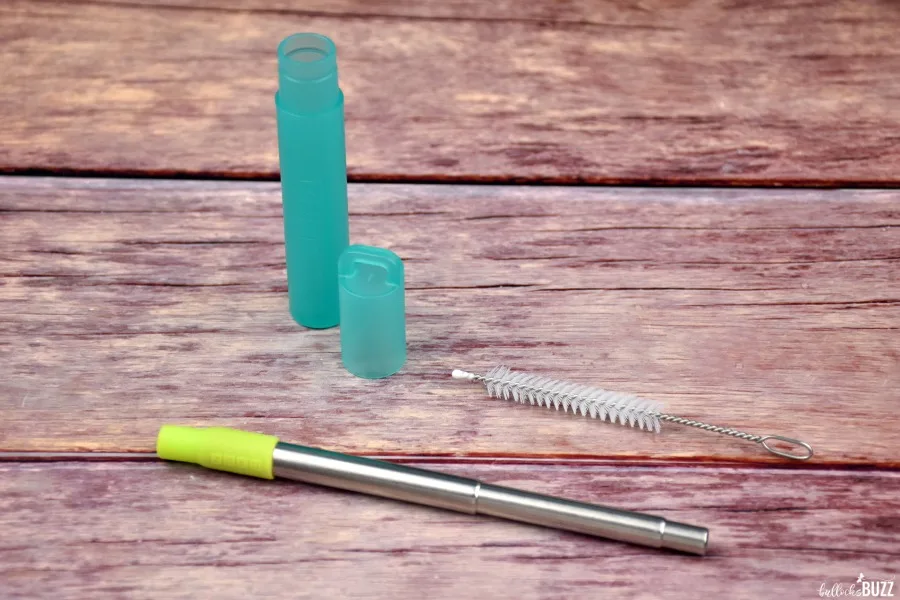 Made from food-safe 18/8 stainless steel, this reusable straw is BPA- and phthalate-free. It's also highly resistant to corrosion or rusting. A removable silicone mouthpiece protects teeth and makes it comfortable to use and easy to clean. But what really makes this reusable straw unique, is its telescoping design.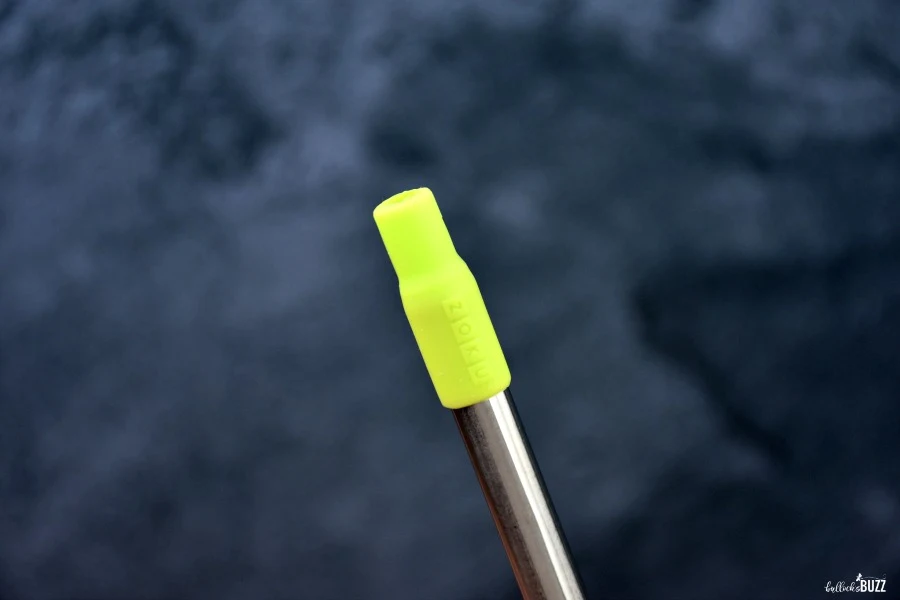 Yes, this fun little collapsible straw can extend from 4 inches up to 9 inches which means you can use it with pretty much any size of glass. Measuring about 4.4 inches in its case, it's small enough and light enough to carry with you wherever you go.
Although it's small enough to fit in your purse or pocket, the carrying case has a loop you can use to attach it to a keyring, a belt loop, your bag, or even a neck lanyard.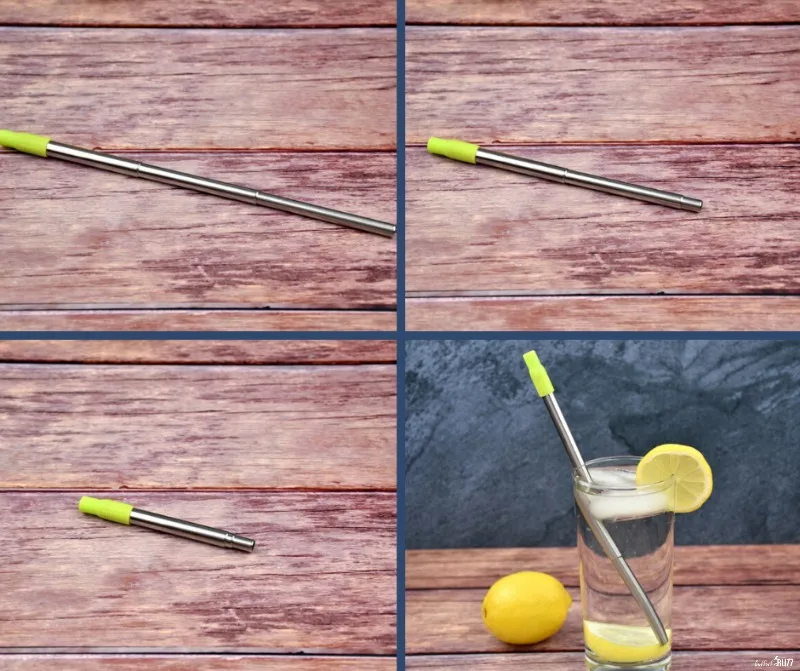 This reusable straw can be used with your favorite hot drinks or cold beverages. Its nonconductive silicone tip won't absorb heat or cold. And since it's easy to clean, it can safely be used over and over again. It's also dishwasher-safe as long as you put it on the top rack.
My Experience with the Reusable Straw
I am one of those people who don't like to drink out of glasses at a restaurant unless I have a straw. Yet I hate the thought of single-use straws. So when I got my Zoku reusable pocket straw, I was thrilled! I've been using it for several weeks now, and I really like it. It's comfortable to use and doesn't have any weird taste or smell. Plus it's incredibly easy to clean and carry around.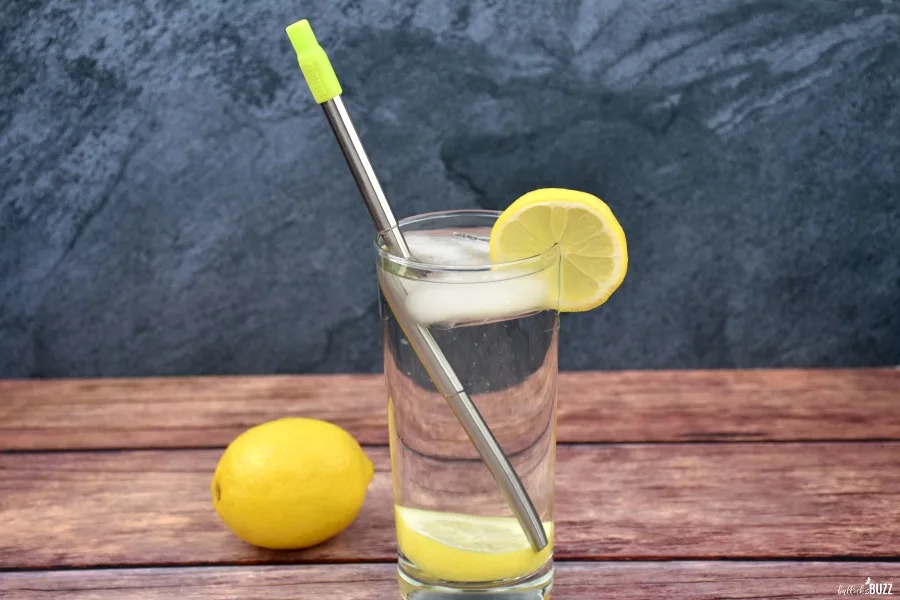 I've used it with smoothies, coffee, and even cocktails and have had no issues with it being too hot or cold to use thanks to the silicone tip. And speaking of the tip, it fits snugly so there's no worry of it coming off.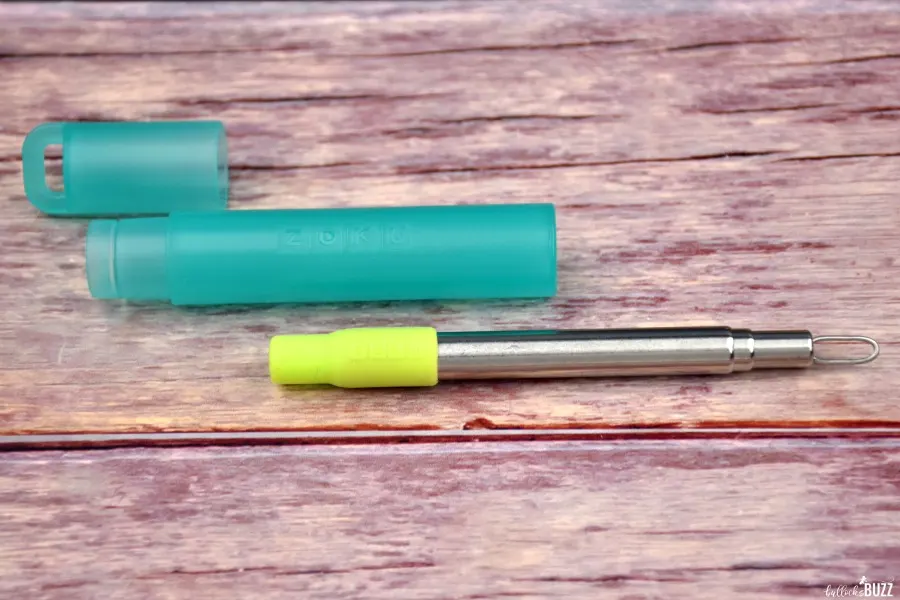 I especially love how once you've finished sipping, you can simply brush the straw clean, collapse it to its smallest size, slide the brush into the straw, and then slip the entire thing into its handy little carrying case!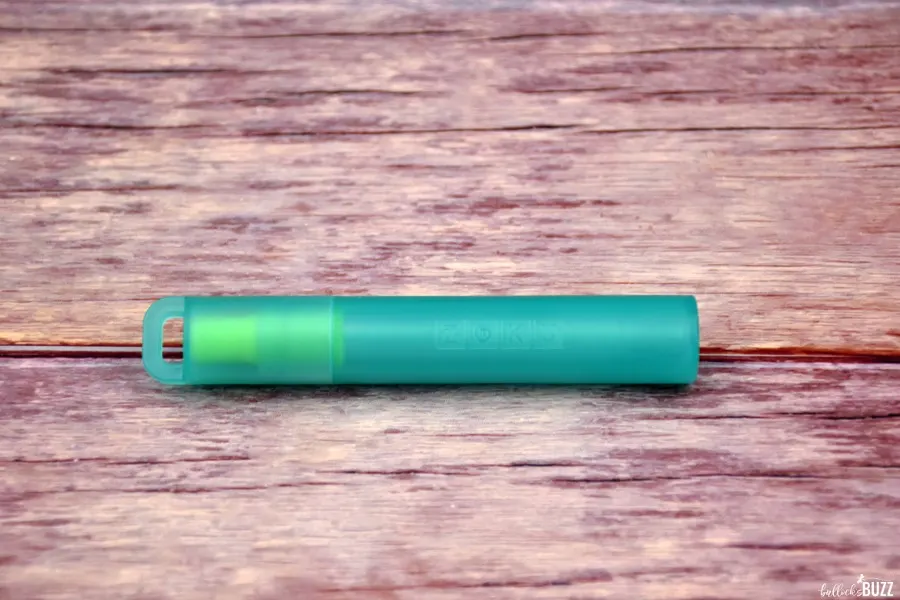 My Zoku reusable pocket straw is very durable and well-built, so I am thinking/hoping I can get several years' worth of use. Best of all, it has completely eliminated my need for single-use straws.
Where To Buy the Zoku Pocket Straw
Each Zoku Reusable Pocket Straw includes 1 telescoping straw, 1 carrying case, and 1 cleaning brush. The carrying case and silicone mouthpiece are available in fun and bright colors including Charcoal, Teal, and Berry.
The Zoku Pocket Straw can be purchased on the Zoku website, as well as at many retailers both online in in-store. Or you can try your luck in our Zoku Reusable Straw giveaway below!