When you need to send money to family in India or another country, there are plenty of secure and trusted options thanks to today's technology. The best method really depends on how soon and to which city you want to send the funds. Keep reading as I'm going to discuss three of my favorite providers for sending or receiving domestic and international funds.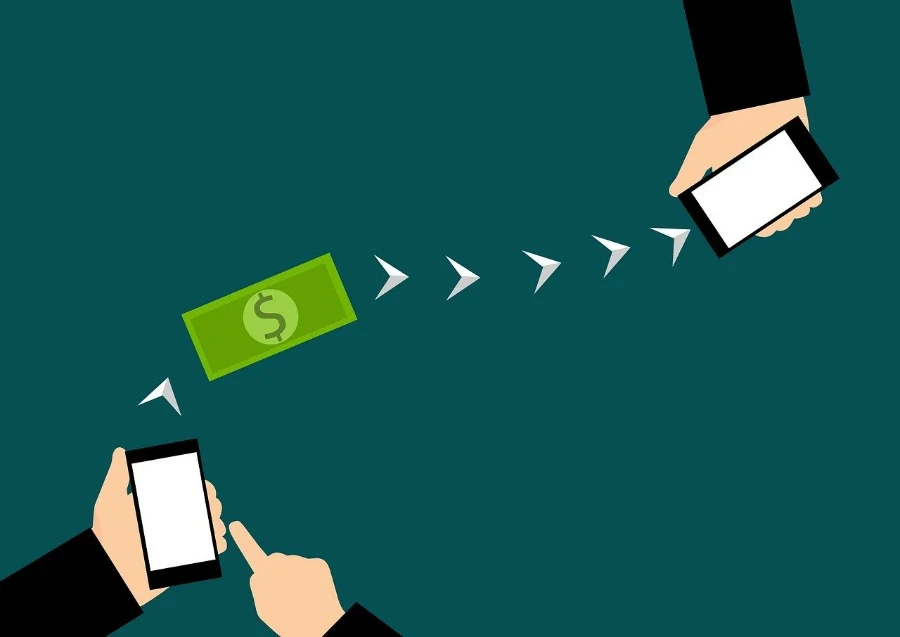 Google Pay
First on the list comes Google Pay, as it has a lot to offer to its users. Why Google Pay? Google Pay is one of the fastest ways to send money to family in India. Using email, it allows for the quick and smooth transfer of funds to debit cards. All you have to have is a phone number or email address. And since the whole transfer process synchronizes with your Google Account and Gmail, you can easily keep track of everything on your end.
However, there are a few caveats. Under Google wallets, you can only use bank accounts and debit cards which means that no fund transfers can be done via prepaid cards and credit cards. You should also keep in mind that the maximum limit for money transfer is up to $10,000 per transaction.
As far as security, Google Pay makes sure to protect you fully against all verified unauthorized transactions. To use this method of money transfer, you simply tap on the currency sign at the bottom of an email and follow the instructions from there.
Western Union to Send Money to Family in India
Next up on the list is Western Union. Popular because of its wide international reach and long history, Western Union has long been the money-transfer service of choice. They offer extensive network structuring at international levels which makes it easy to send money to family in India, Africa, or pretty much anywhere else in the world.
If you are working in the United States of America and want to transfer money to India you have several secure options from which to choose. You can opt to use their online platform, the Western Union app, or even find a location in person. Which one you choose is completely up to you.
Western Union enables you to send money via your bank account to many recognized banks including the State Bank of India, ICICI, HDFC, and many others. And you won't have to pay any transfer fee. Plus, since Western Union covers over 200 countries and regions, your family can instantly receive money in Indian Rupees or whichever currency they need depending on where they are.
Western Union also makes it easy for the recipient to access the money. Regardless of which city in India or elsewhere your loved ones reside, there are 116,000+ Western Union locations at which they can easily receive the funds.
One thing to keep in mind, Western Union accounts for online international transfers of up to $10,000 maximum. But, you can definitely request to raise the limit for your transaction against some charges.
PayPal
The third option on the list of money transfer services you can use to send money to family in India is PayPal. Widely accepted all across the world, PayPal is an American corporation that operates online to support its users and provide electronic means to transfer traditional checks and money orders. It's also worth noting that PayPal is the most secure and effective smartphone app for sending or receiving money online. Transfer recipients will not see your bank account or credit card numbers, only the PayPal account number.
Using PayPal, you can transfer funds to over 100 countries – for free. If you are looking to send money to family in India or elsewhere, the likelihood that they already have a PayPal account is pretty high. Transferring funds is as simple as signing in, selecting who to send the money to, filling in the details, and then hitting send. Recipients can then access the funds either through their PayPal account online, use their PayPal debit card, or by going to an ATM and removing the needed money from the account you sent the money to.
Final Thoughts on How to Send Money to Family in India
When you need to send money to family in India or elsewhere, these three services are my favorite. These three services are my favorites. They are fast, secure, and easy-to-use. If you're not sure which one will work best for you, take a moment to compare the percentage of transfer charges, speed, and other features of each of the providers. After that, it really comes down to convenience and personal preference.
When you need to send money to family in India or elsewhere, today's technology makes it so much easier than it used to be. Thanks to money transfer services like Google Pay, Western Union, and PayPal, your loved ones can have money when they need it regardless of where they are in this world.