A baby shower can be a difficult occasion to buy a gift for, especially if you haven't had children of your own. Luckily there's no need to stress. Here are a few awesome baby shower gift ideas that are simple and helpful.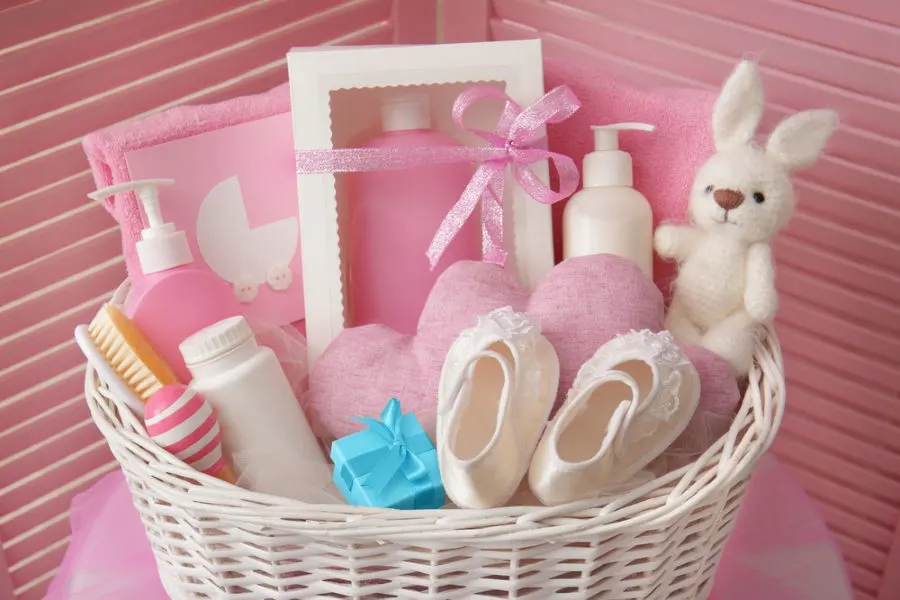 1. Diapers and Wipes
One of the best baby shower gift ideas is diapers. Diapers are a tried-and-true baby shower gift and for good reason. Although diapers might seem a little bit cliché, they're by far one of the most important items for new parents—who will probably come to wish that diapers were the only baby shower gifts they received. You can supplement your diapers with baby wipes, which are equally useful for new parents.
2. Diaper Bags Make a Baby Shower Gift Idea
New parents are probably going to spend a lot of time at home the first few weeks, but they're not going to be cooped up forever. Eventually, they're going to want to leave the house with the baby. And wherever baby goes, baby poops. So, get a diaper bag so the new parents will be equipped anywhere they go. Diaper bags come in a variety of styles, so find one that best suits the style of your recipients.
3. Weekend Spa Getaway
Pregnancy is a laborious process, so what makes a better baby shower gift than a paid-for weekend spa excursion? Your expectant mother can wait to use this gift until after the baby is born, upon which it'll be a fantastic way for her to rejuvenate her body and de-stress.
The main purpose of a baby shower is to provide an expectant mother with gifts she can use to care for her newborn, right? Well, there's no better way to help a new mother than to help her feel happy and refreshed!
4. A Journal Would Be an Amazing Baby Shower Gift Idea
Another great baby shower gift idea is a journal. This makes a wonderful gift as the expectant mother can record her thoughts and feelings during her pregnancy journey, and also while she adjusts to life as a parent.
A pregnancy journal will make a heartfelt keepsake that she'll enjoy looking back on, but it also serves a very practical use. Pregnancy can be very stressful, but journaling is an effective way to relieve stress and deal with postpartum depression.
5. Phone Holders
A new mother is bound to have her hands full when she's taking care of her baby which makes a cell phone holder a great baby shower gift idea! A cell phone holder can help her use her phone when she's got baby in her arms. These come in a huge variety of colors and designs. You could even get a phone holder that clips on to a stroller.
A Popsocket is another option. This nifty little item makes it easier to hold the phone without dropping it. It will also prop up her phone while she's sitting at the dining room table or on the sofa. And you could even get custom Popsockets with the baby's name.
6. Cleaning Supplies
Another great baby shower gift idea? When you're busy taking care of a newborn, there's less time to go to the store to get basic household supplies, like cleaning materials. That's why cleaning supplies make for a great baby shower gift. And there are lots of benefits to a tidy home—for instance, a tidy home is safer for the baby because there are fewer germs.
7. Meal Delivery Subscription
Cooking is another thing that can be difficult for new parents. A meal delivery subscription is a great baby shower gift idea because it'll handle the most annoying thing about meal prep—buying groceries. These types of services essentially will deliver healthy foods to the family's doorstep, along with tasty recipes.
In addition to making sure your baby gets the nutrition he or she needs, emphasizing both your child's safety and your comfort, you need to consider the types of materials used for baby feeding supplies. Nowadays parents prefer to use products like bowls and cups that are made of materials like glass, bamboo, silicone, and stainless steel. Each material has its advantages, and you should choose the best option for you.
For instance, dinnerware sets for babies made from premium silicone in most cases are microwave safe and durable, whereas glass bowls have all these benefits but are very fragile and can be unsafe for babies to use. Doing your research on the subject will give you a deeper understanding and help with the right decision-making.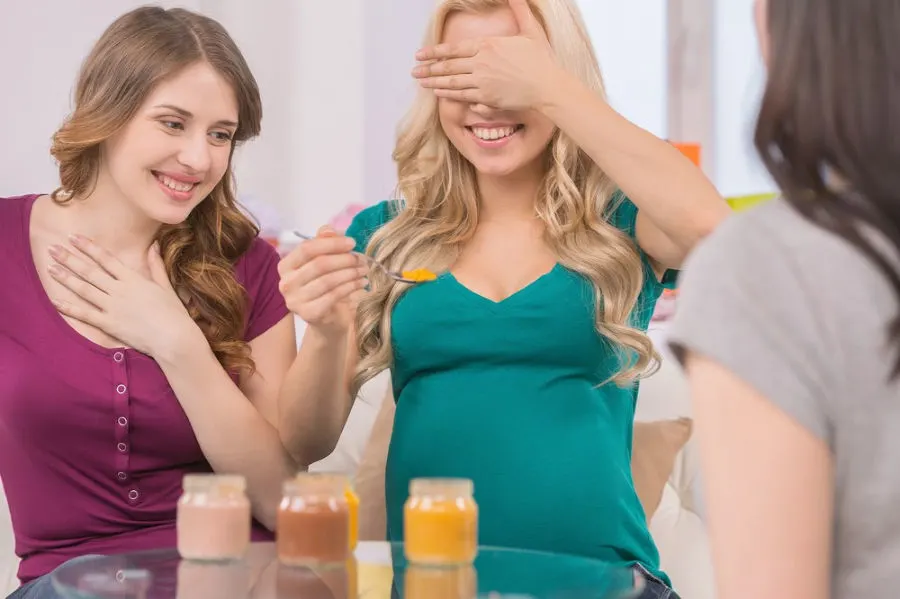 8. Wine
There's a good chance that the expectant mother has been craving wine for about 9 months, so why not buy her a couple of nice bottles that she can drink after the baby arrives. Purchase her favorite type of wine, or get her a couple of different types—perhaps one bottle of red and one bottle of white, or one Cabernet and one Pinot Noir.
9. Photo Session as a Baby Shower Gift Idea
A photo session makes for a fantastic baby shower gift idea! The expectant mother is probably going to want to have professional photos taken soon as her baby is born, so gift her a pre-paid photo shoot that she can book when she's ready. This is a baby shower gift that will produce some of the most precious and long-lasting memories.
10. Baby Wrap
Last but not least on our list of great baby shower gift ideas is a baby wrap. A baby wrap is a comfortable garment in which the mother will be able to carry her baby. It's more of a fashion statement than a stroller is, so there's nothing wrong with the mother receiving multiple different baby wraps in different colors—she'll want to have one for each outfit. This gift also allows the mother to bond with her child.
Don't fret about what gift to buy for a baby shower. Any of these ten baby shower gift ideas would be absolutely perfect.