Mom and Dad have just booked a trip to come to visit you. You're looking forward to their stay, but the impending visit comes with a few challenges of its own, too. Your mom can be a worrywart and nag you about all of the dangers lurking around your house, and your dad is an adult version of your three-year-old picky eater. Here are a few ways that you can prepare your home for your parents' visit to make it a little more enjoyable right from the start.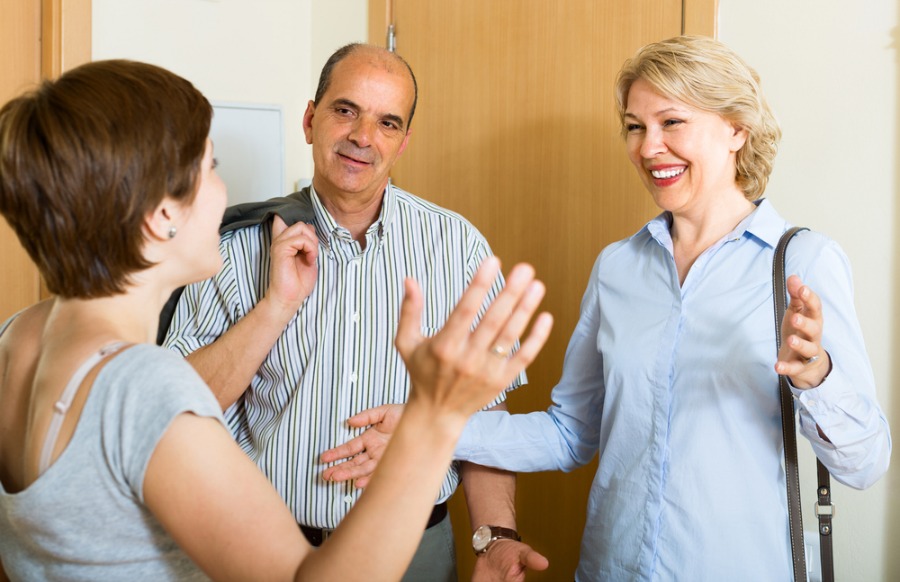 Get Out the Good Linens
Refresh your guest room by washing all of the bedding in preparation for your parents' visit. Replace anything that is stained or that looks worse for the wear. If time permits, iron the bedding before making up the bed. This is a detail that your mom will surely notice and appreciate. After a long day of travel, it's hard to top the feeling of slipping into a freshly made bed with crisp, cool sheets.
Pull out the guest towels, making sure they are easily accessible for your guests. Linen experts at Matouk recommend providing two bath towels, two hand towels and two washcloths per guest daily. If your bathroom is lacking storage or hanging space, install a shelf for towel storage a few towel hooks.
Make a Few Safety Upgrades
From stressing about your lax attitudes on cabinet locks and baby gates when your infant can't even roll over yet to worrying about a break-in, your worrywart mom has a way of always finding something to stress about. Avoid hearing about the worst-case scenarios by doing a safety check a few weeks before your parents' visit.
First, install a new security camera system. A wire-free system, for instance, is easy to install since it is battery operated and can be mounted pretty much anywhere inside and outside your home. Then show your parents how you can keep an eye on your house right from your smartphone. Next, rearrange the cleaning supplies so that they're up on higher shelves so that the kids cannot reach them. If your parents have any mobility issues, address those needs by installing accessories like grab bars near the shower and toilet.
In addition to having fewer things for your mom to nag you about, you'll also get to enjoy the many benefits of these new additions in your home, making it a win-win for everyone.
Stock Up on Their Favorites
Nothing makes guests feel more welcome than when you stock your kitchen with all of their favorite foods and drinks. Have a few breakfast and lunch options on hand as well as snacks. Coordinate with your parents to create a meal plan for dinners, determining how much you plan to eat out and how many meals you'll be cooking at home. Have plenty of your parents' favorite drinks, including juice, milk, coffee, homemade tea, creamer and any alcoholic beverages like wine, beer or the ingredients for their favorite cocktail.
Splurge for Professional House Cleaning
You will run yourself ragged trying to clean the entire house before your parents' visit. With kids underfoot during house cleaning, it's often one step forward, two steps back, as they make new messes in the wake of your cleaning, making an already stressful process all the more frustrating.
Save yourself the time and stress by splurging and hiring the professionals to do the job for you. If you don't already use a house-cleaning service, ask around and get referrals from friends to find someone who is trustworthy and affordable.
By taking these easy steps to prep for your parents' visit, you can approach this family time with a renewed sense of calm and gratitude. Your parents will surely appreciate all of the thoughtfulness and extra effort that you put into preparing for their visit.