Whether you propose to your partner after years of being together or pop the question after a couple months of dating, celebrating your engagement stands as the common factor in both situations.
But before you can bring out champagne flutes and hors d'oeuvres, you need to announce the news to your loved ones. This not only prepares them to join in on your celebrations, but also makes your commitment official in everyone's eyes.
To make sure that your big news is received with the importance that it deserves, here are 5 ways to announce your engagement to your family.
1. Mail Specialized Cards
From promise rings to engagement rings, there are various ways to pop the question to your partner. When it comes to ways to announce your engagement, the choices are available in the same abundant fashion. In fact, similar to diamond rings for wedding proposals, even this segment has its clear winners. For instance, one of the most common ways to spread the news is through engagement announcement cards.
These cards are available through reliable vendors. But they can also be printed at home with a photo of you and your fiancée. Once mailed, you can expect a wave of congratulatory calls, texts, and engagement flowers as soon as your family receives your announcement.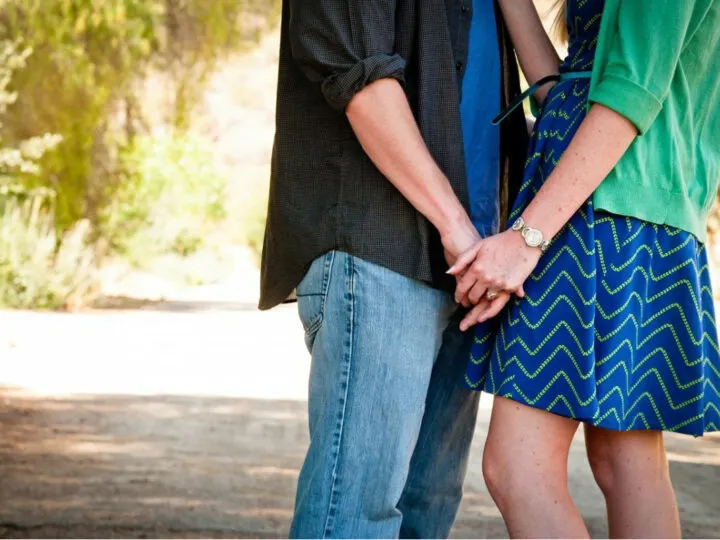 2. Deliver the News With a Handwritten Note
No matter the story of your engagement, showing your joy with the presence of some personalized actions makes your news all the more romantic. That is why sending over a handwritten note is one of the most classic ways to announce your engagement to your family.
You can include a lengthy message or a concise sentiment with the note itself. But if you want to go a step ahead, you can make use of a TV smart camera. This way, you can start a video call and tell everyone the details of your exciting update. This also makes for a heart-to-heart with your family, where you can answer questions about your future plans.
3. Design a Digital Announcement
Breaking the news of your engagement through social media works fine for your friends, coworkers, and extended social circle. But for your close family, the news has to be delivered in a personalized fashion as they also wanted to greet you with happy engagement wishes personally. This is especially true if you had one or more family members guide you on what to do before proposing to your partner.
Due to this reason, if you do have to announce the news digitally, make sure to do it in family group texts first. Instead of just writing a single line, you can design a digital engagement announcement and send it to your family. You can then share the same announcement on social media. This is a truly a unique way to announce your engagement.
4. Throw an Engagement Party
If you want your announcement to strike a balance between simplicity and celebration, you can move forward with telling your family through a phone call before inviting them to an engagement party. While this requires you to consider party favors, catering, and decor, it also lets you celebrate your milestone news in person.
You can also send engagement party invites to make the event a more formal affair. If you have already decided on a wedding date, you can include a save the date card with your engagement party favors. This prepares your family for the big day and lets you enlist the required help for your wedding.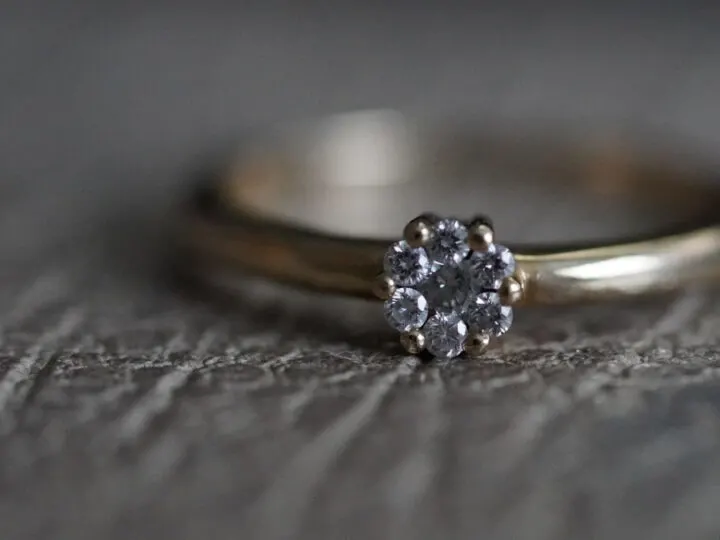 5. Share the News Face-to-Face
Whether your family lives in the same city or across state lines, you can arrange a quick visit to see them in person. This visit could last a day, a weekend, or a week. But it should have the prerequisite of allowing you to share your big news with your loved ones.
This shows your family that you treat them with the utmost importance and value their presence in your life. With a personal visit, you can also have plenty of time to put together your engagement party and plan your wedding arrangements with the people who matter to you the most.
With these tips in mind, you can easily find ways to announce your engagement to your family that is personal and profound. This helps you look forward to your wedding with an added sense of joy.