I've been on a roll with Halloween, sharing lots of fun and tasty Halloween treats and fun DIY Halloween crafts. So today I decided to share a fun and slightly creepy craft, a DIY Halloween Wreath!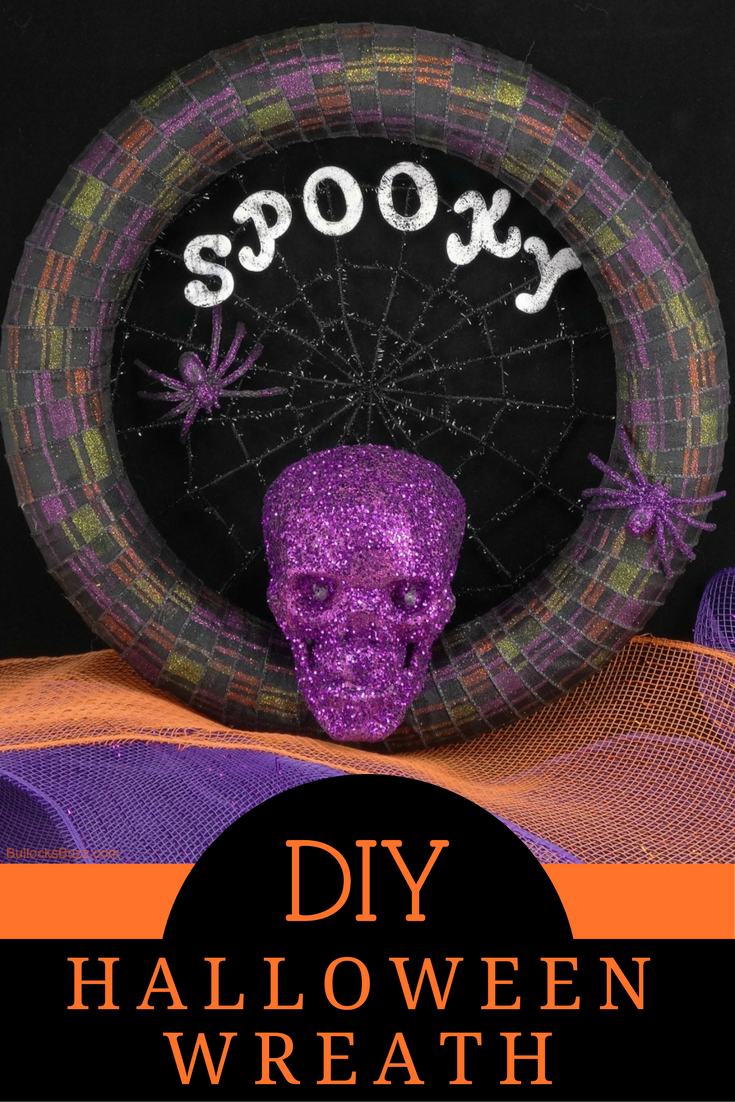 I've been wanting a Halloween wreath for years. Every year I see so many cute wreaths online and in the stores, but they are expensive! No way am I going to fork over that much money when I can make my own. So this year, that is exactly what I did, and it came out so cute I couldn't wait to share it with you!
Isn't it spooktacular?!
This DIY Halloween wreath is extremely easy to make and inexpensive. Aside from the ribbon and paints which I already had, I found everything I needed at the dollar store. So for just $12 I now have a unique Halloween wreath that will last for years! And even better, it only took about an hour to make. Also, keep in mind you can make it larger by using a bigger wreath form. You can also change up the colors of ribbon and embellishments to better match your Halloween decor.
To Make Your Own DIY Halloween Wreath you will need:
Please note, I added Amazon affiliate links to make shopping easy. If you make a purchase through these links, I'll make a small bonus at no extra charge to you:
1 10″ foam wreath form
1 spider web from the Dollar Tree (it came with a spider that I took off)
1 roll of Halloween ribbon (mine was 10 yards long and it fit perfectly)
2 plastic glitter spiders (mine came off of Halloween flowers)
1 glitter skull
1″ wood scrapbook letters to spell out the word 'spooky'
White craft paint
Black craft paint
Black spray paint
Paintbrush
Hot glue gun and glue
Directions to Make Your DIY Halloween Wreath
Tip: if you can't find glitter spiders and a glitter skull, buy what you can find and cover them with glitter yourself.
Step One: Begin by spray painting the foam wreath form black. It took mine about an hour to dry, but I went ahead and let it sit overnight just to be sure.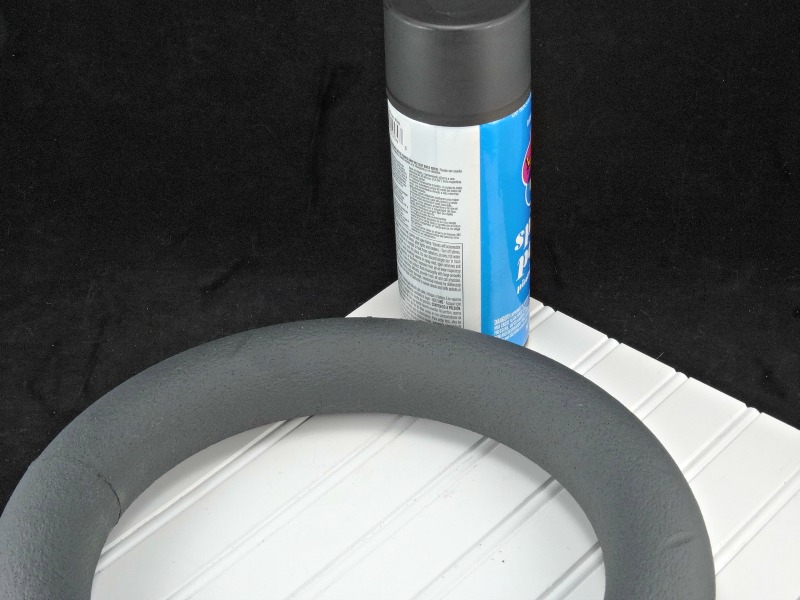 Step Two: Next, paint the wood letters white. Once dry, use a sponge brush to lightly dab some black paint over the white. Set the letters to the side and allow them to dry.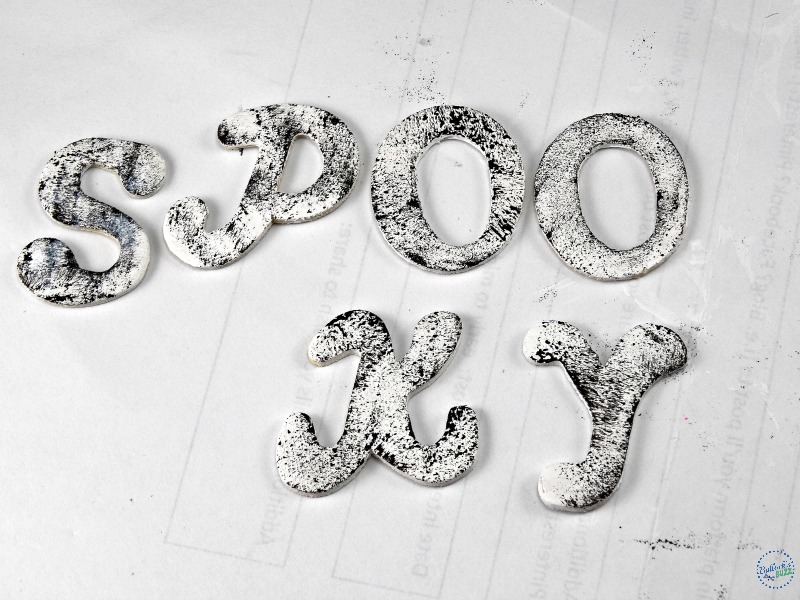 Step Three: Once the wreath form is dry, begin wrapping the ribbon around it. Secure the starting end with a small dab of hot glue and overlap the edges as you go, pulling it taut for a more seamless effect. When finished, glue the end of the ribbon to secure it. Remember, styrofoam will melt when hot so be careful with the hot glue, add just a dab.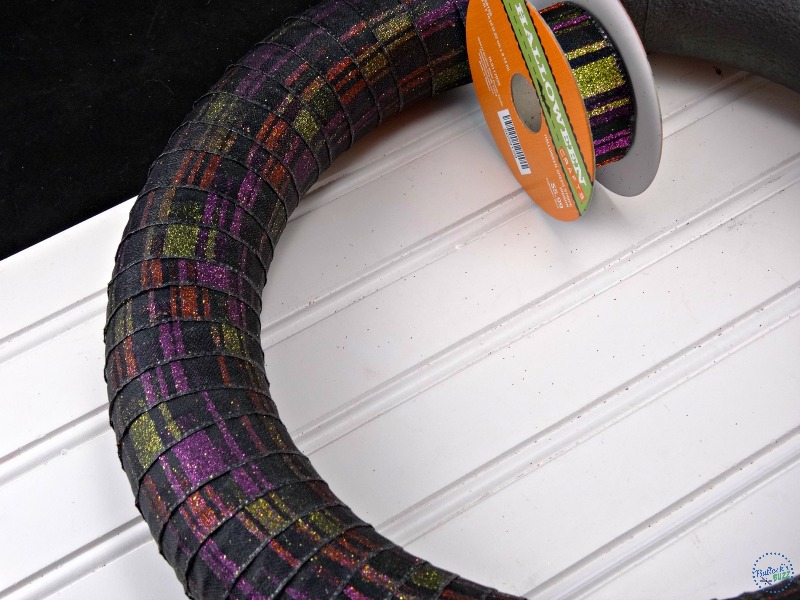 Step Four: Next, use the hot glue to attach the spider web to the back side of the wreath.
Step Five: Once the web is secure, lay out where you want to attach the wood letters, then attach each one onto the web by adding a dab of hot glue.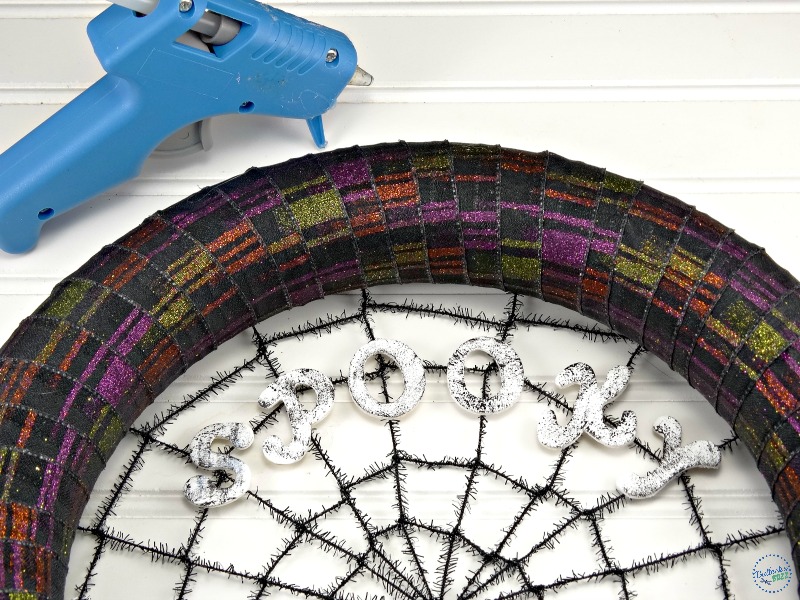 Step Six: Now it is time to add the embellishments. First, lay out where you want to add the spiders, then attach them using just a small dab of hot glue. Do the same with the skull.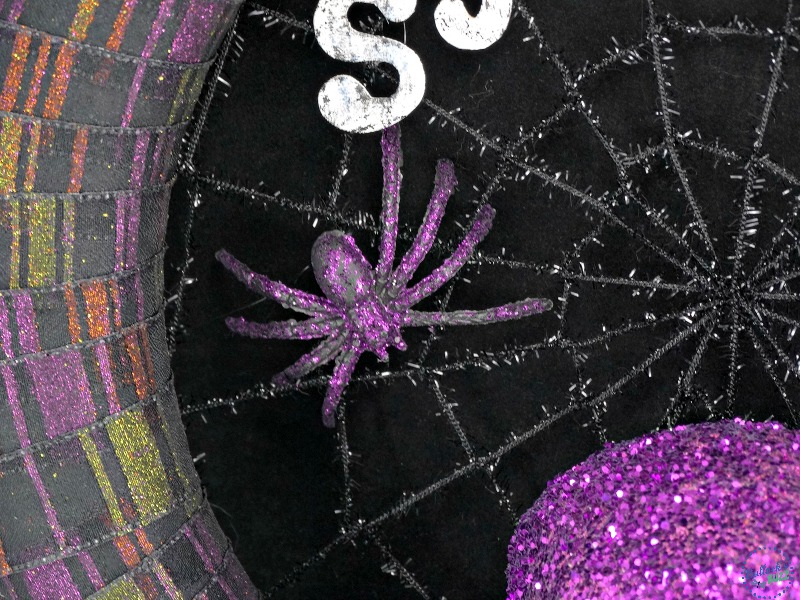 Step Seven: Last, tie a ribbon into a loop at the top of the wreath to use for hanging, and you are done!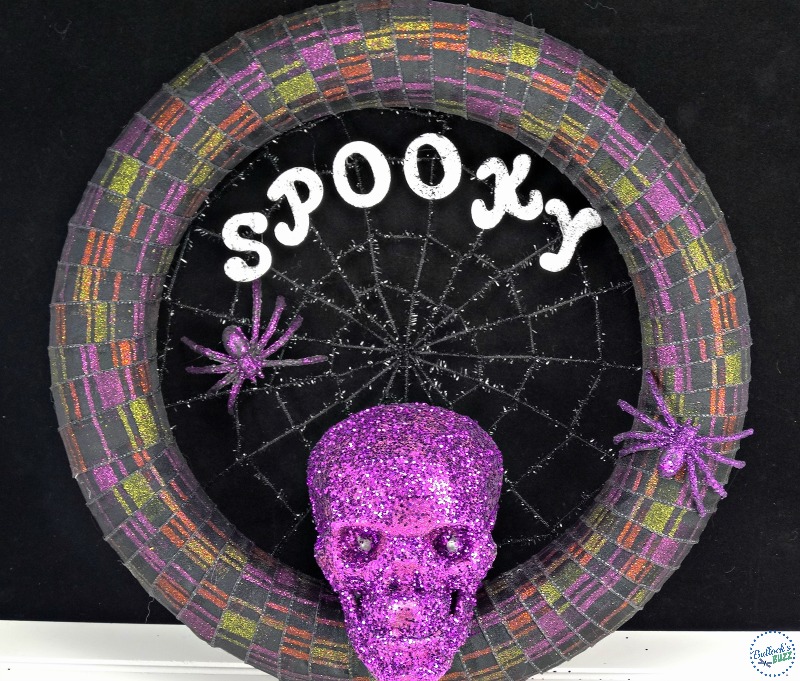 Enjoy your DIY Halloween wreath!
LET'S BE FRIENDS! STAY UP TO DATE ON ALL BULLOCK'S BUZZ FUN BY FOLLOWING ME ON:
FACEBOOK | TWITTER | PINTEREST | INSTAGRAM | GOOGLE+
Enjoy this post? Subscribe to our newsletter so you'll never miss another!
Subscribe to Newsletter
I hope you love this DIY Halloween Wreath as much as I enjoyed making it! Use the social sharing buttons below the post title to share with friends and family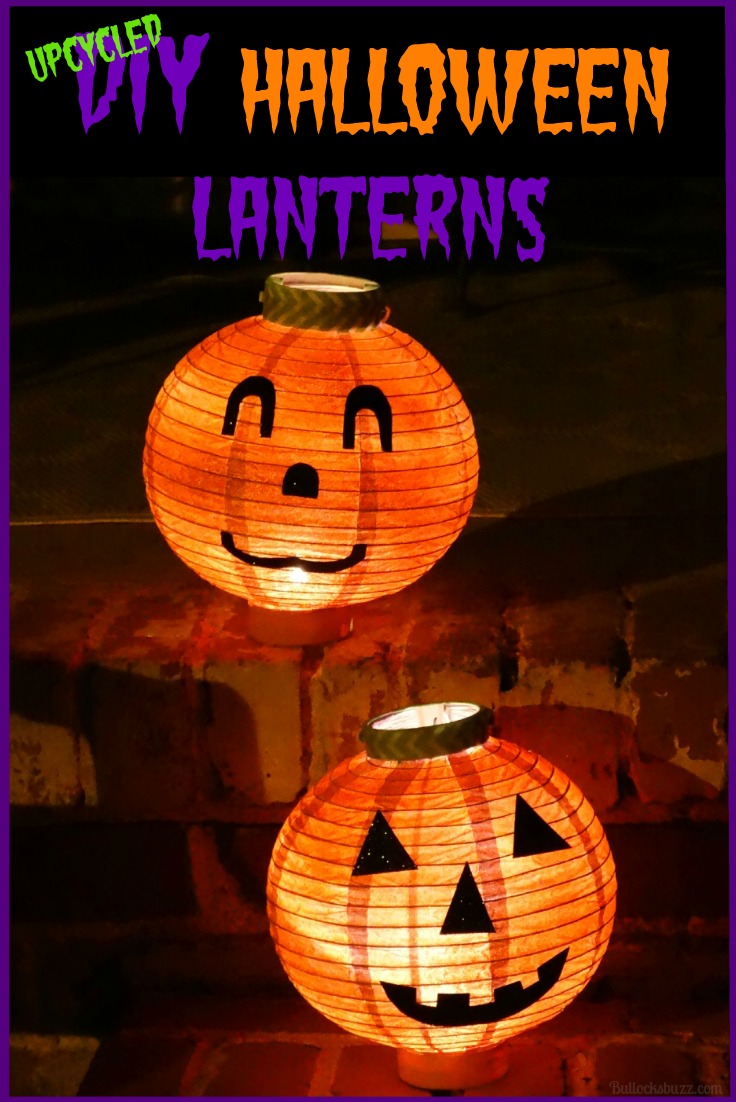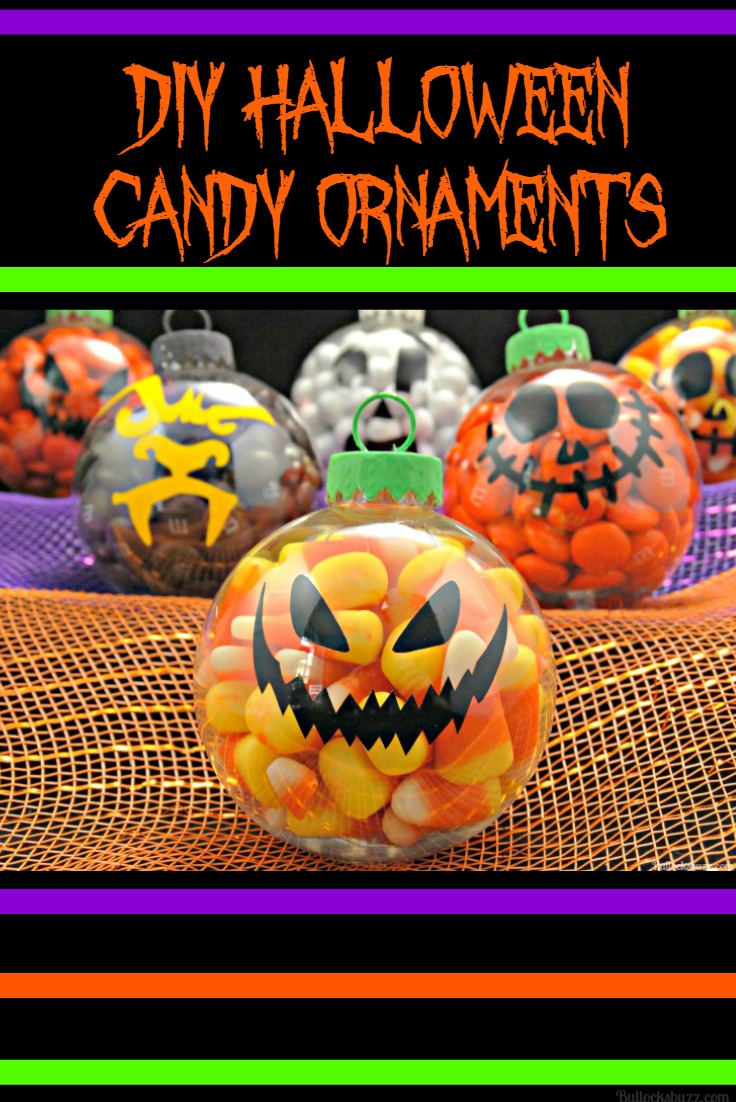 Do you have a favorite DIY Halloween craft? Share with us below!