We have always tried to do our part when it comes to living green, even before it became a way of life for so many people. In addition to using environmentally friendly products, we try to limit our water and energy usage, and make a point to recycle and reuse whenever possible. Speaking of recycling and reusing, those of you who read this blog often know I love taking old items and repurposing them into something new, and my latest upcycled craft is perfect for this season,a fun DIY Halloween craft: DIY Halloween Pumpkin Lanterns!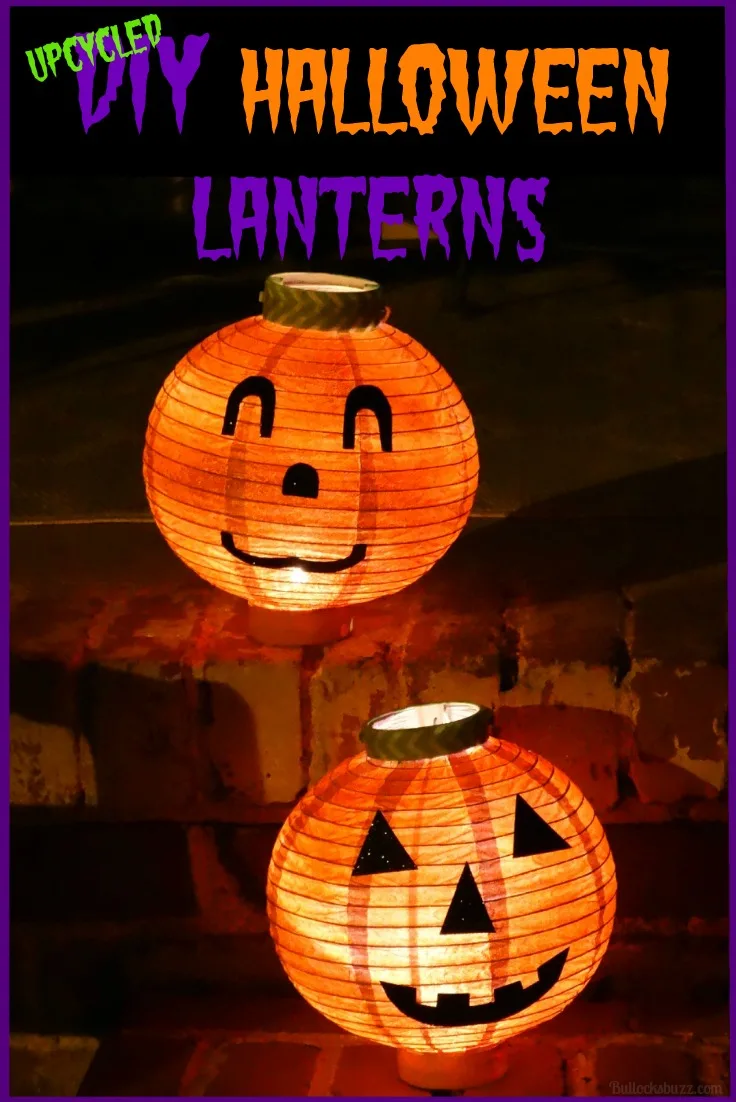 When my husband and I got married we didn't have a lot of money to spend on a fancy wedding, so I took it upon myself to make the decorations for the ceremony and reception. As a result I have a big box full of wedding decor that I cannot bear to part with; partly for sentimental reasons, but also because I knew I'd find another use for most of it. One of the items I still happened to have are several boxes of battery operated, round paper lanterns – and they worked perfectly to make these adorable lanterns! Plus, since they are battery operated, it gave me the chance to try the brand new Energizer® Eco Advanced™ batteries!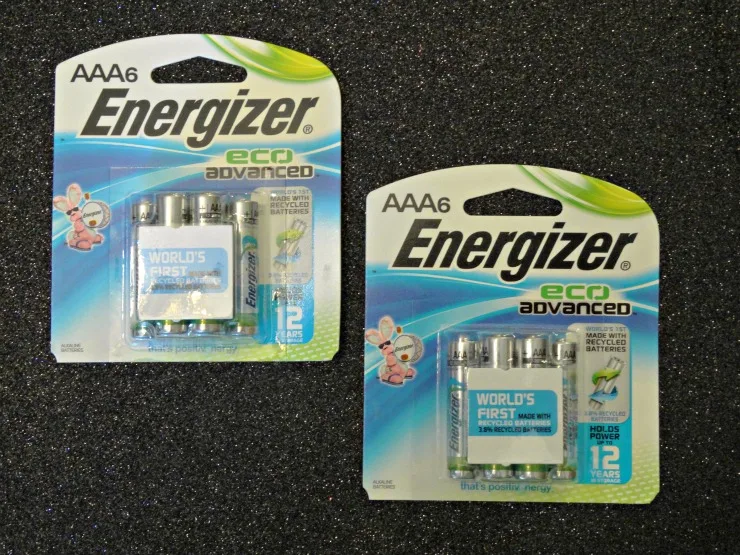 Have you heard about the new Energizer® EcoAdvanced™ Batteries? Energizer® EcoAdvanced™ is the world's first AA battery made with 4% recycled batteries. They contain four percent recycled material by total weight, and are "Energizer's® longest lasting alkaline ever"! It's a great way of taking something old (that would wind up in our already over-full landfills) and making it into something new – just like my DIY Halloween Pumpkin Lanterns! Ready to see how make them? Here's how you do it…
DIY Halloween Crafts: Pumpkin Lanterns (Upcycled)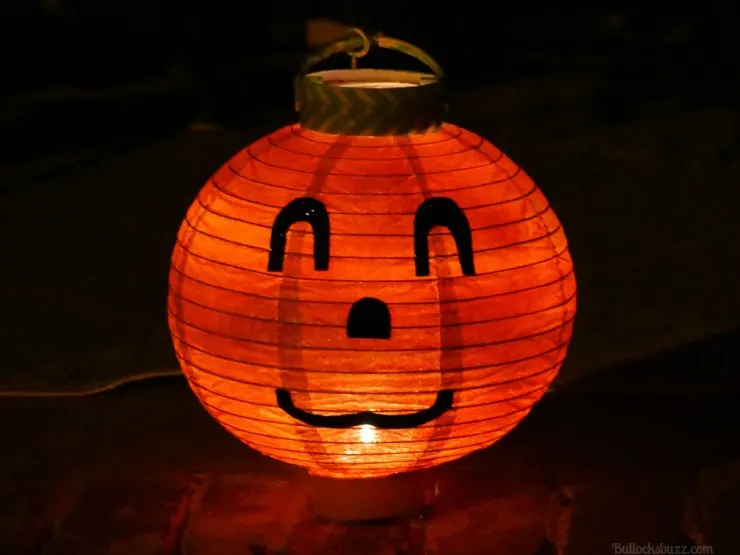 Before starting you will need some supplies including:
2 – 4 battery operated round paper lanterns (white would be ideal, but any light color will work)
Orange spray paint
Green craft paint or green Washi tape
glue (or hot glue)
2 – 3 sheets of black glitter foam
painters tape (or some other kind of tape)
scissors
Energizer® EcoAdvanced™ batteries
Once you have the supplies together, begin by taping off the top plastic handle part of each lantern. I used painters tape, but any type should work fine.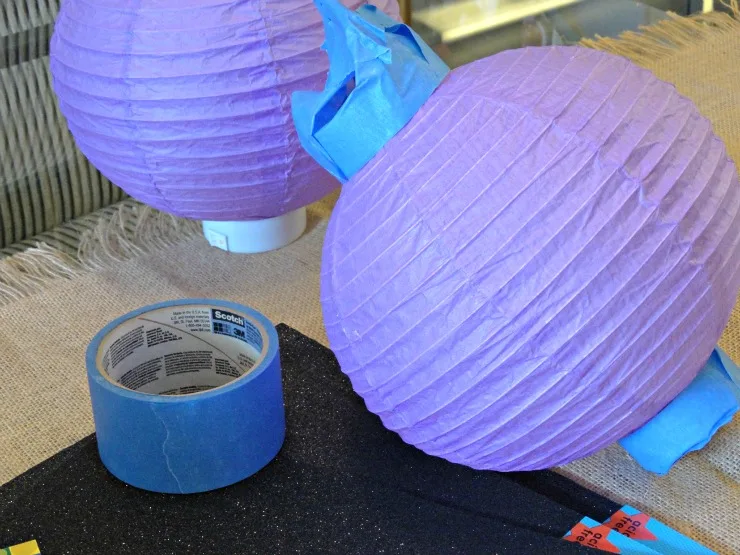 Once that is done, spray paint the lanterns in a well ventilated area using the orange spray paint. Try to get an even coat around the entire lantern so it looks consistent once lit. While the lanterns are drying, go ahead and cut out the pumpkins' facial features using the black glitter foam. You can make them scary, or spooky or even silly!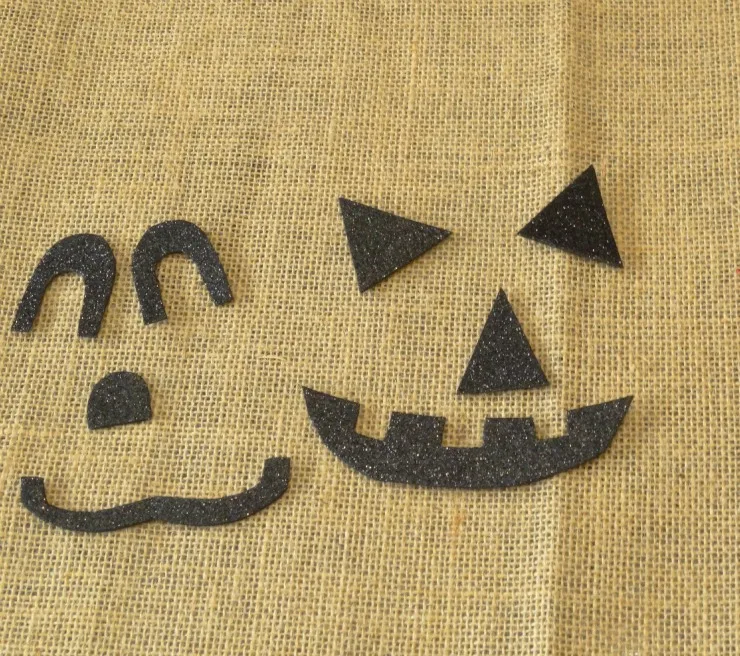 Once the lanterns are completely dry, remove the tape from around the handles, and then either paint them green or use green colored tape. I chose to add a thin layer of green paint, then once that was dry, I added some Washi tape with a fun green colored zigzag pattern!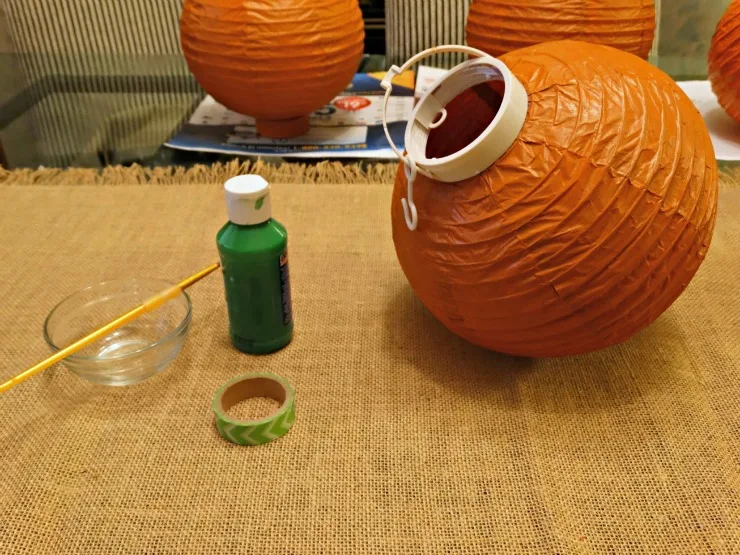 Now add the faces to each pumpkin lantern using glue. I chose to use hot glue, but any kind of craft glue will work.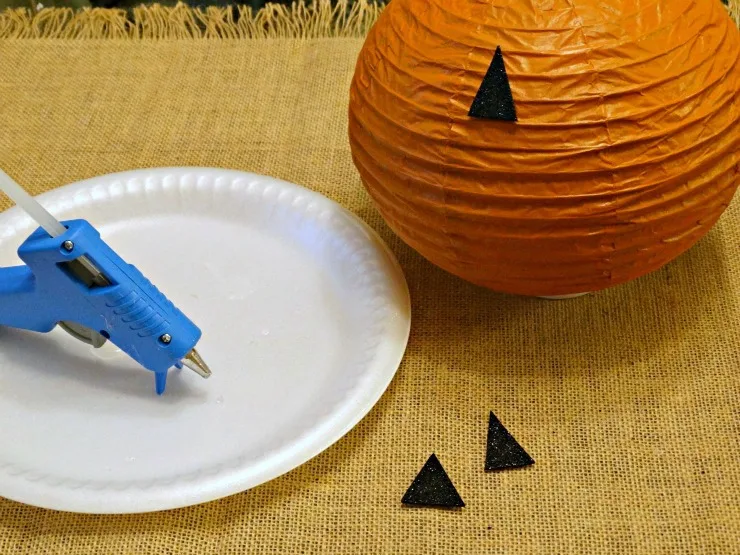 Then, as soon as the faces are dry, flip the lantern over, add the Energizer® Eco Advanced™ batteries…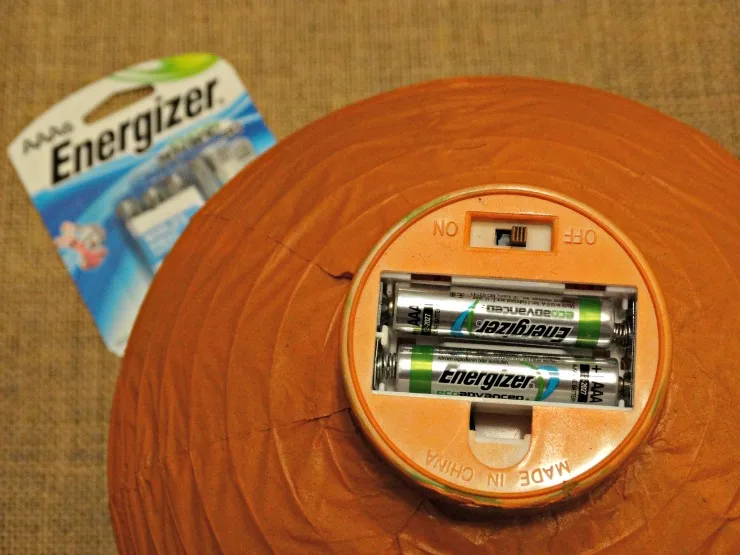 …close the battery case cover, flip it back over, and you are done! Easy as pie!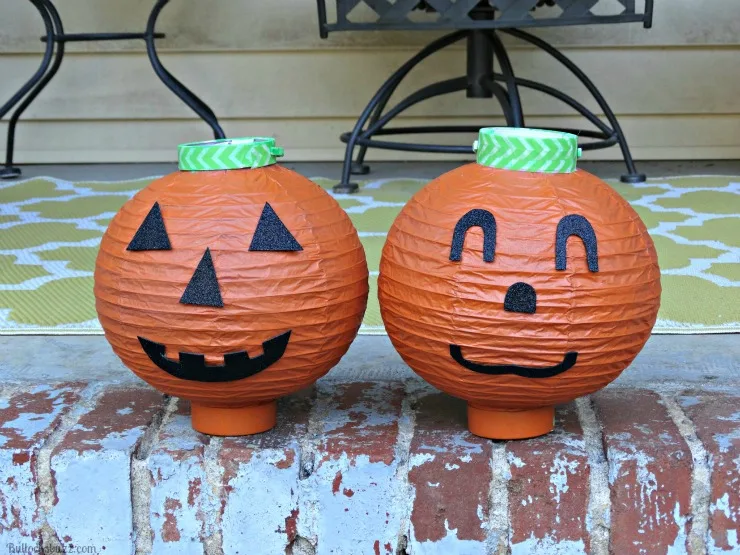 These cute DIY Halloween Pumpkin Lanterns will look great wherever you choose to put them! Hang them in the windows or from the roof of your porch; or place them on the steps leading up to your front door, or even down the sidewalk to greet guests and Trick-or-Treaters!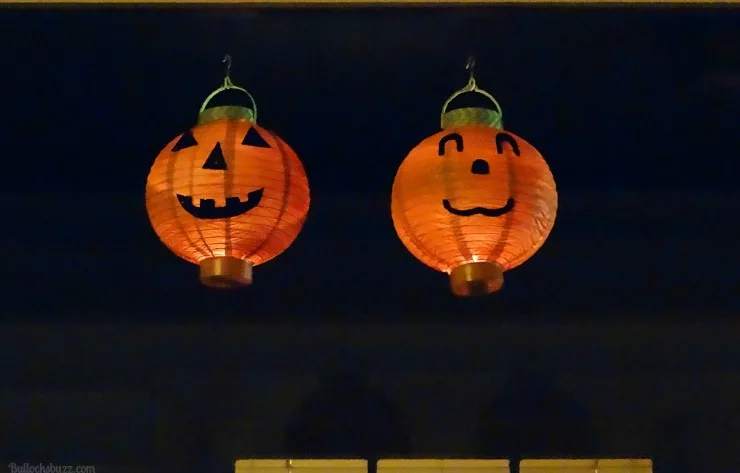 You can find the new Energizer® EcoAdvanced™ Batteries at Lowes in the convenient Battery Center towards the front of the store. They are available in both AA and AAA, and can last up to 12 years in storage! So go ahead and stock up now — after all, by using longer lasting and reliable batteries we use fewer batteries and create less waste, which in turn has less impact on our planet.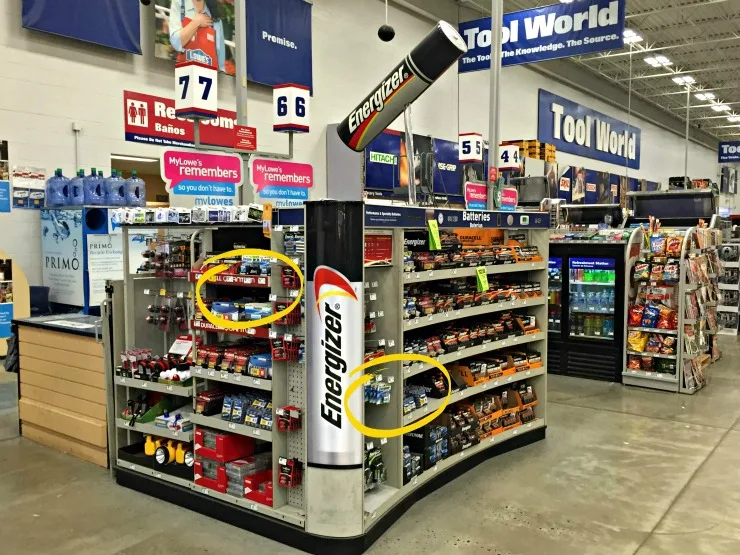 Today's shop, featuring a fun DIY Halloween Pumpkin Lanterns upcycled craft, has been compensated by Collective Bias, Inc. and its advertiser. All opinions are my alone. #BringingInnovation #CollectiveBias
Share an idea you have to recycle – reuse – or repurpose something in your home.
LET'S BE FRIENDS! STAY UP TO DATE ON ALL BULLOCK'S BUZZ FUN BY FOLLOWING ME ON:
FACEBOOK | TWITTER | PINTEREST | INSTAGRAM | GOOGLE+
Enjoy this post? Subscribe to our newsletter so you'll never miss another!
Subscribe to Newsletter
Other easy Halloween treats and crafts you will love! Click on the link or the picture below to go to the post! Happy crafting!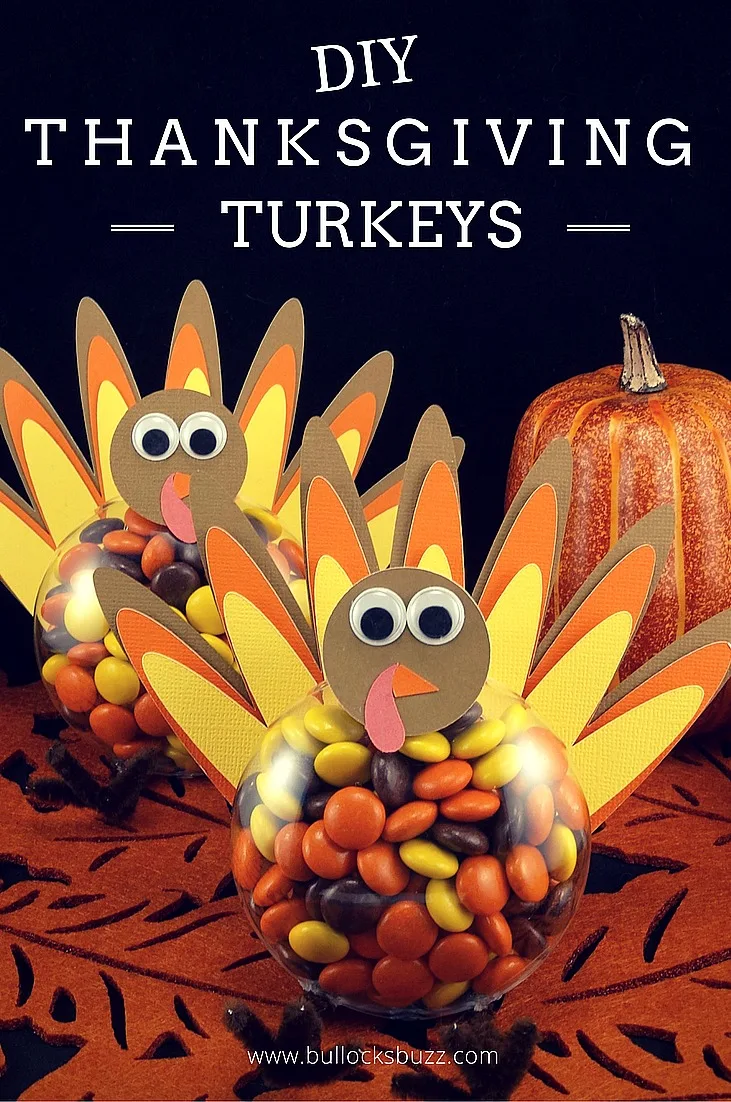 Thanksgiving Turkey Treats – okay so these are not Halloween, but they sure are cute!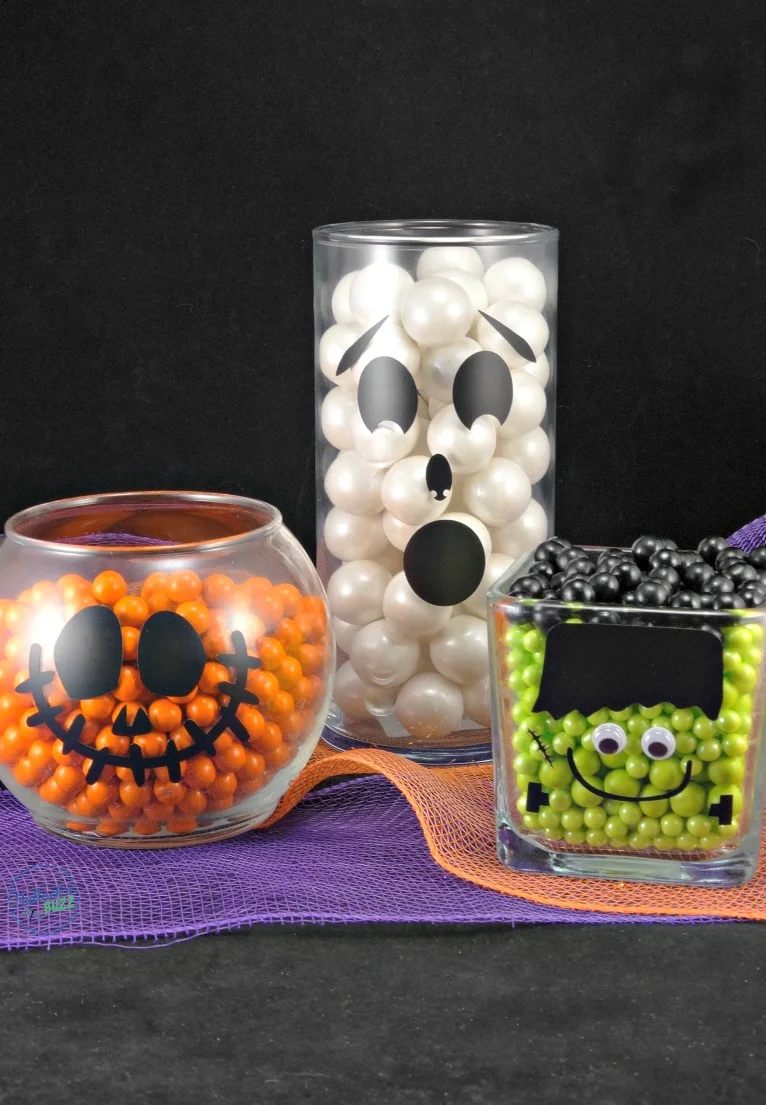 Do you have a favorite Halloween craft? I'd love to hear about it! In fact, I may even feature your craft in a blog post, with credit to you, of course! Share with us in the comments below!