2016 Valentine's Day Gift Guide
GourmetGiftBaskets.com: Gift Baskets They'll Love!
A few weeks ago my husband and I were out on a rare date night, when somehow the subject of fondue come up. I was absolutely shocked to learn that he had never had it before! That's when the perfect Valentine's Day gift idea popped into my head: a romantic dinner at home with fondue dessert! But instead of having everything set out on the table and ready to go, I figured it'd be more fun to let him open his gift, and I knew exactly how I could make this work: a gift basket from GourmetGiftBaskets.com!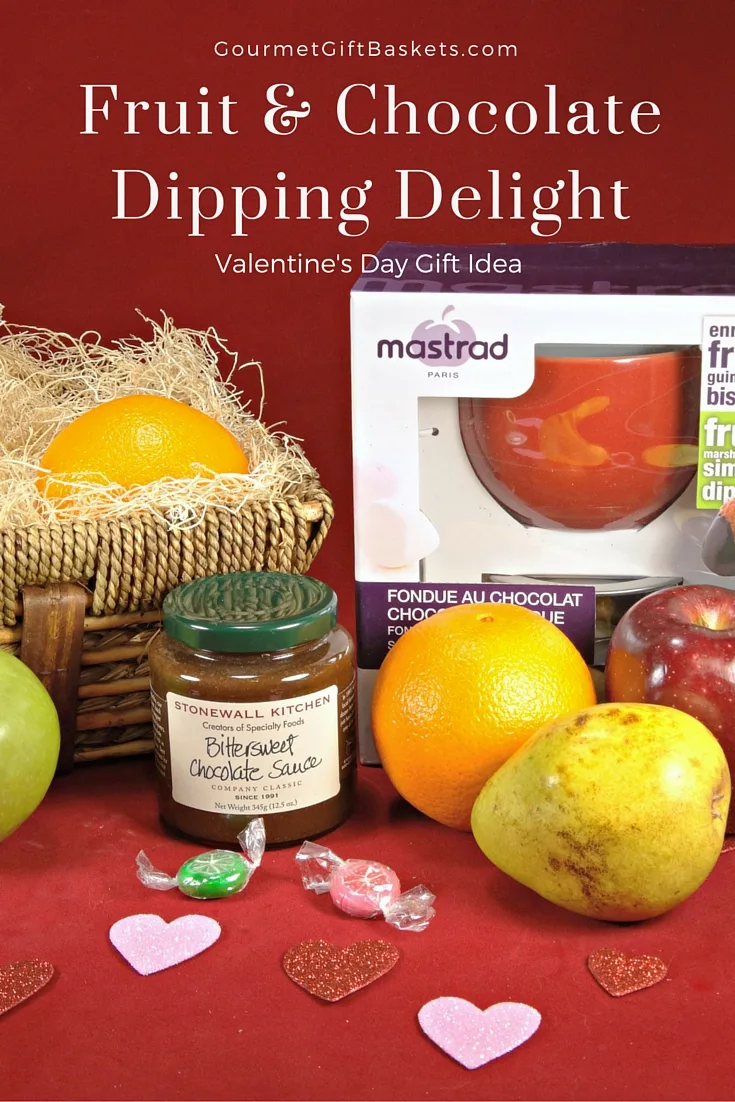 Those of you that read this blog on a regular basis may remember my mentioning gourmetgiftbaskets.com. This site carries every type of gift basket imaginable from luxurious spa gifts to artisanal steaks, from wine and beer gifts to towers of sweets. Whatever the occasion they have a gift basket for it, and each one is beautifully arranged by hand using only the finest quality, gourmet items. And that is where I found the perfect gift basket for my husband, the Fruit and Chocolate Dipping Delight!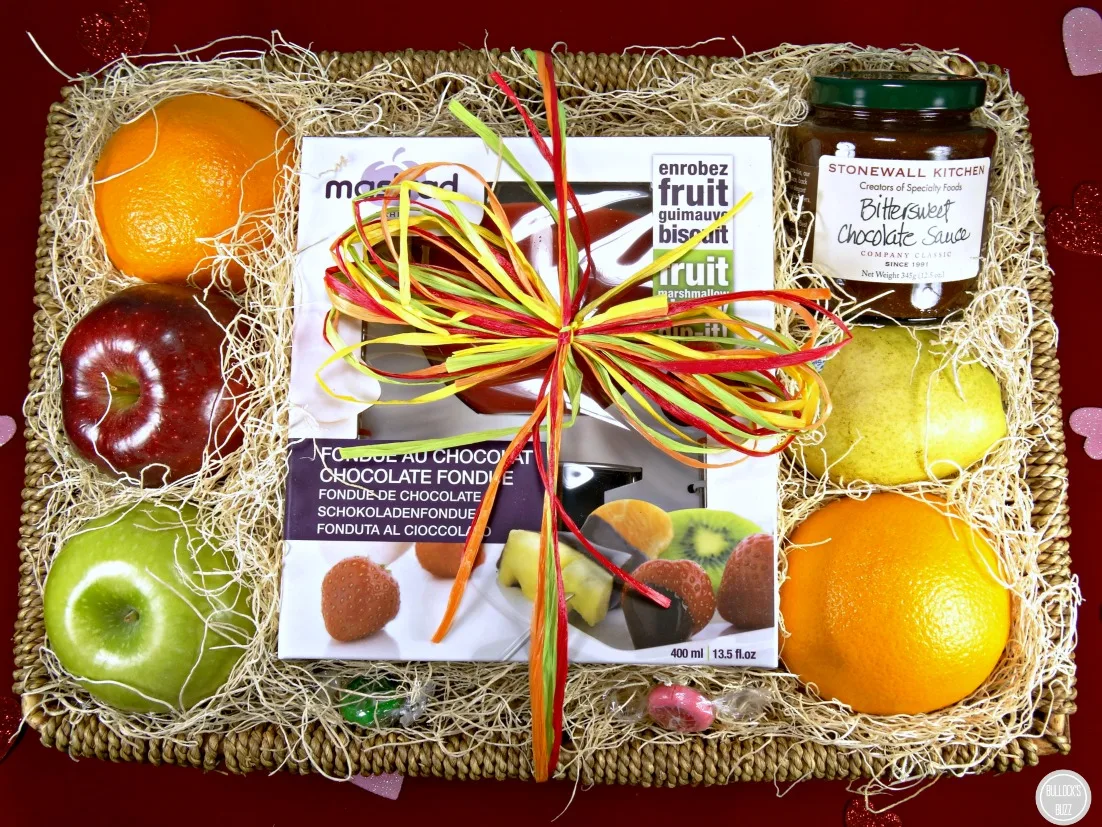 This unique gift basket comes with everything you need to enjoy a gourmet fondue snack including an assortment of fresh, seasonal fruits, a jar of super delicious chocolate dipping sauce, and a fondue warmer complete with tea light and forks. Everything is beautifully packaged in a large pretty basket that can be used over and over again.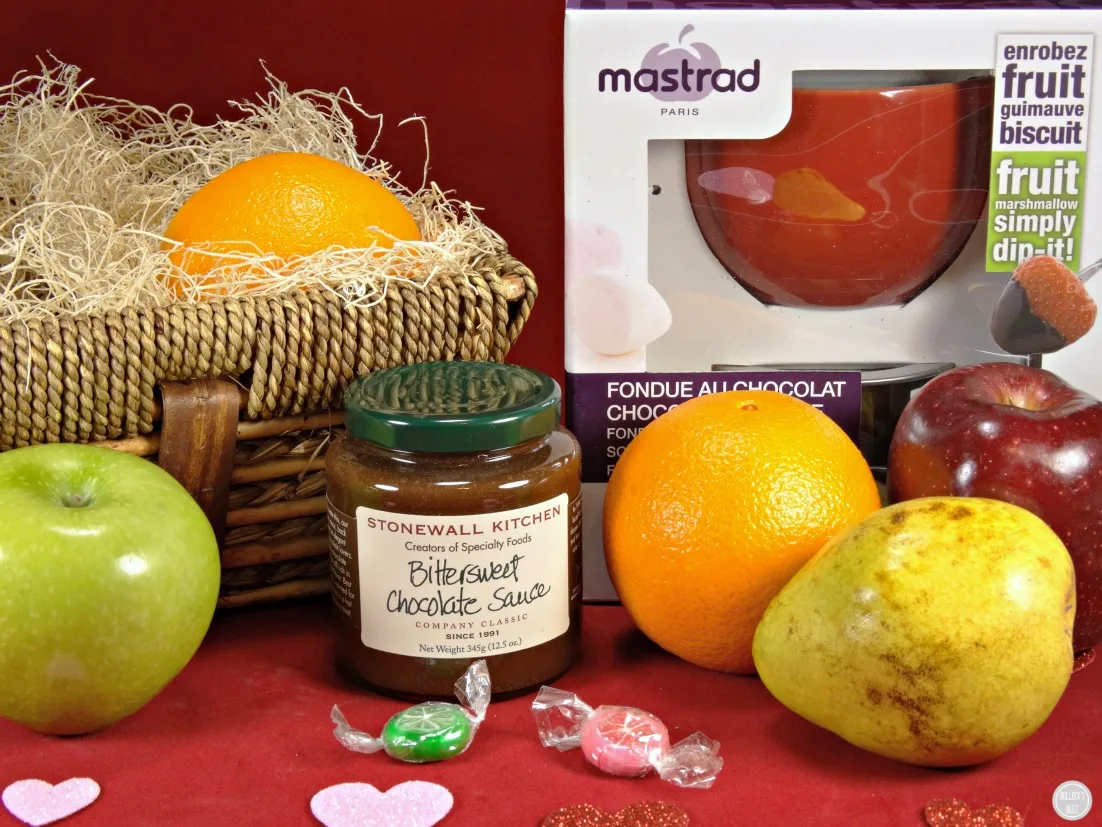 Like almost all of their gift baskets, this one was available for next-day delivery, so no worries about it not arriving in time! It came securely packaged in a sturdy box, and the basket itself was wrapped in plastic and tied with a colorful ribbon.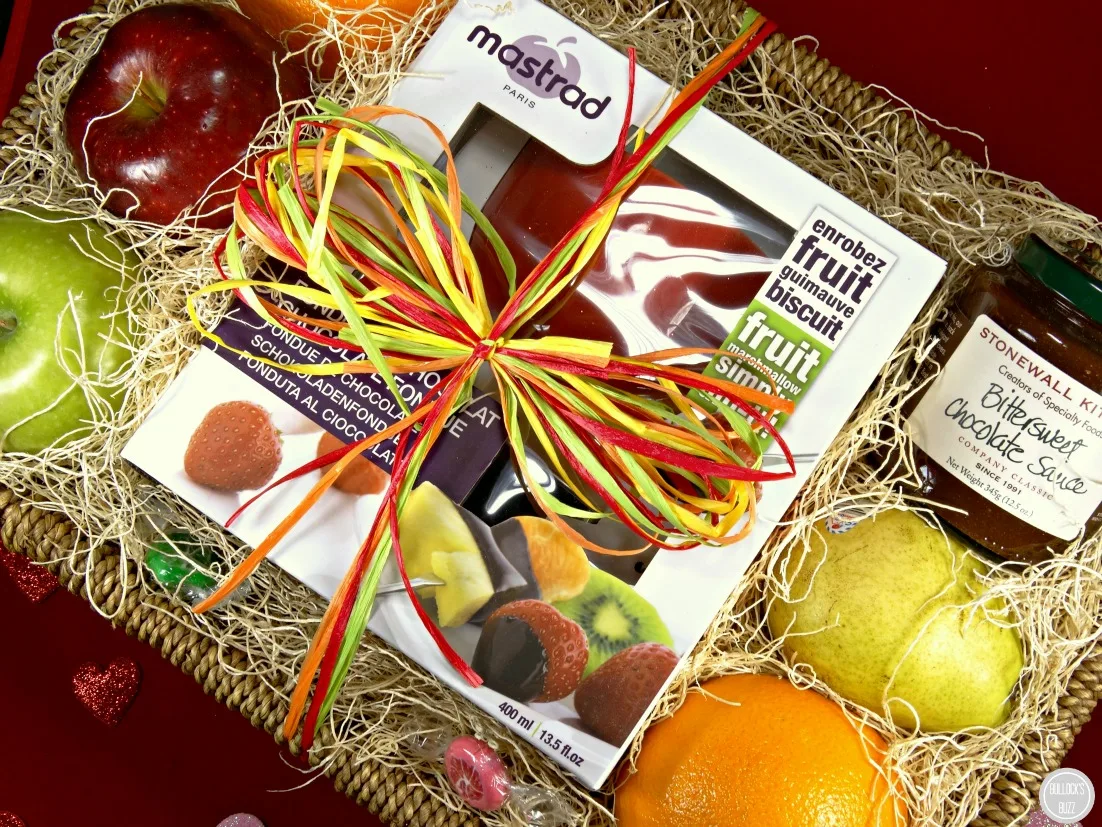 Inside the basket were two apples (a red and a green), two oranges and a pear, all of which were free from soft spots and bruises. The 12.5 ounce jar of bittersweet chocolate sauce is made by Stonewall Kitchens, and looks good enough to eat! And last, but not least, the fondue set, made by Mastrad, includes a ceramic bowl, a stainless steel support, 4 forks, and a tea light for warming the chocolate sauce. Everything I need to make the perfect Valentine's Day dinner fondue dessert!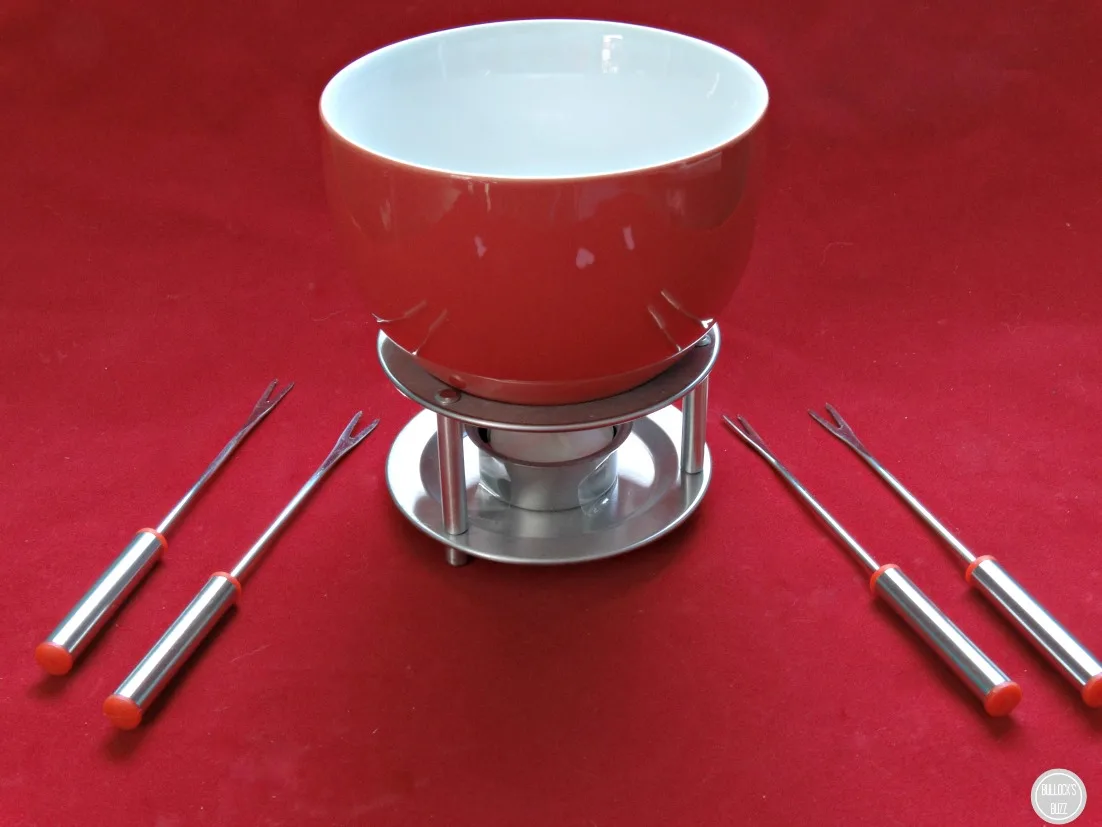 Looking for a unique Valentine's Day gift for the one you love? Check out the selection at GourmetGiftBaskets.com.
Be sure to check back so I can let you know how everything tastes!
Have you ever ordered from GourmetGiftBaskets.com? What did you think about them?