Your bathroom shouldn't just be a space that focuses on practicality and function. It should also be somewhere that's smart and stylish. It's also important that as well as that, your bathroom is well designed and suited to you and your family. Creating the perfect bathroom isn't easy, but it is doable.
Just like your would spend hours coming up with design ideas for your bedroom, your bathroom deserves the same time and effort. After all, it's one place in the house that you'll spend at least a few minutes in each day, so it needs to be pretty.
Many of us make the mistake of thinking that to create a bathroom that's perfect; it is incredibly difficult. Luckily, however, that's not the case. There are plenty of ways that you can make overhauling your bathroom a little easier, so don't stress. Here are some of the tips and tricks that can help make remodeling your bathroom easy.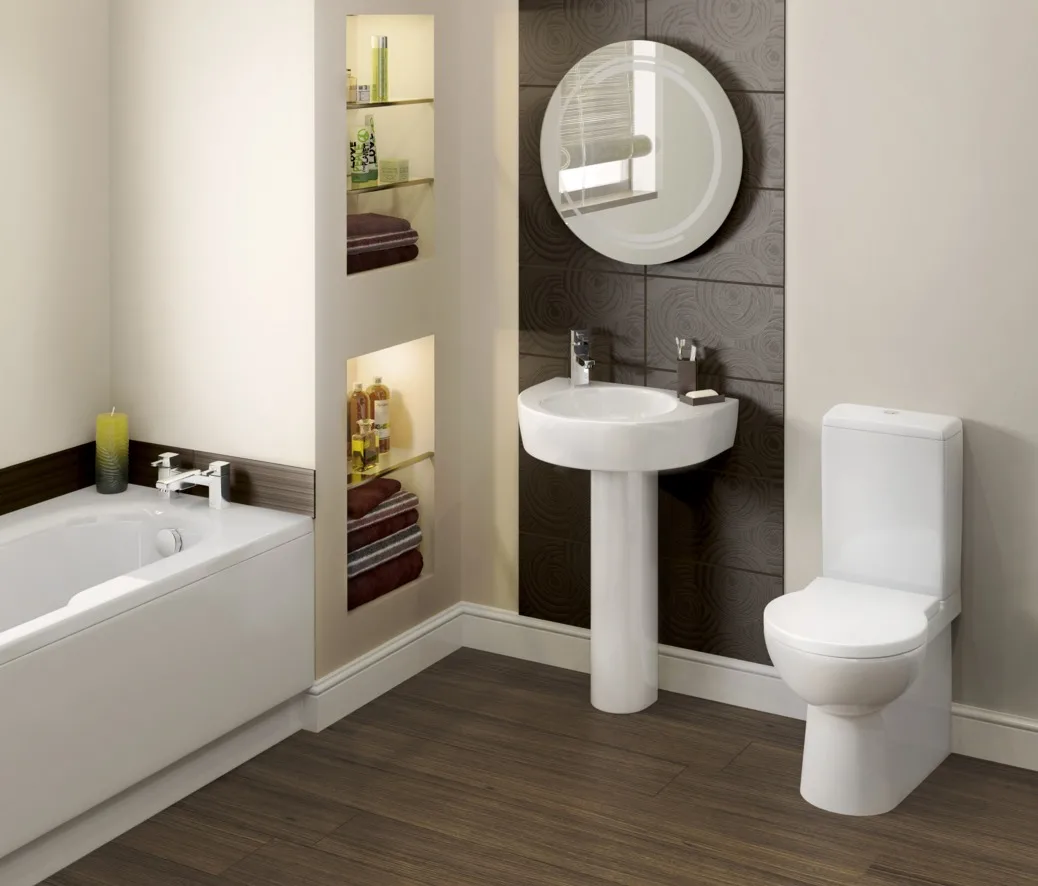 Source for photo
Get inspiration
Often, the most difficult part of revamping a space is coming up with the perfect design, as there are just so many factors to consider. That's why, before you start doing up your bathroom, it's crucial that you take the time to get a little inspiration. (Pinterest is amazing for decor and design ideas, so make sure to have a look on here.)
Have a browse online; view images on social media, read blog posts, scope out all the best interior design websites. You'll find it much easier to come up with a bathroom design that you love if you take the time to get some ideas.
Write a list of your wants and needs
Once you've had a browse of a few different bathroom designs, the next step is to start thinking about what you want. Any ideas or features that you love write down. You could even save images to your phone or computer in a special file to use for inspiration when remodeling your bathroom later on.
Instead of creating just one list, come up with two; a wants list and a needs list. On the needs list, write down all the essential features your bathroom must have, and on the wants list, all the things you would like it to have. Some things are essential, and others aren't, and it's important to realize that. Yes, your bathroom should be a space you love, but sometimes we do have to compromise on certain things. So having an idea of what you will and won't compromise on is important.
Seek professional help
Okay, so now you know what type of bathroom you want to create, you could just go and design it yourself. However, working out all the specifications for the space, as well as what exact colors to use, can be incredibly stressful. Not to mention seriously time-consuming. If you want to make updating your bathroom as easy as possible, it's a good idea to contact a bathroom renovations specialist.
The reason for this is simple – they'll be able to suggest things that you'd never even have thought of. Plus, they often have contacts who can get hold of all the best materials at low prices. So it's something that's definitely worth thinking about. It might cost you to get some help, but if it'll mean your bathroom is better designed and has the most amazing style, surely it's worth the cost?
Remodeling your bathroom might not seem easy, but, if you take the above advice on board, it can be.