It's finally getting nice and cold here in Alabama. Although next week it's back up into the 60's! Ah well, Fall weather or not, I'm still in the mood to create some more fun and adorable Thanksgiving treats and crafts! These Mini Donut Turkeys from the other day came out so darn cute, I just had to make another turkey-themed snack! These Jello Pack Thanksgiving Turkey Treats are so easy and cute, they'll be gobbled up in no time at all!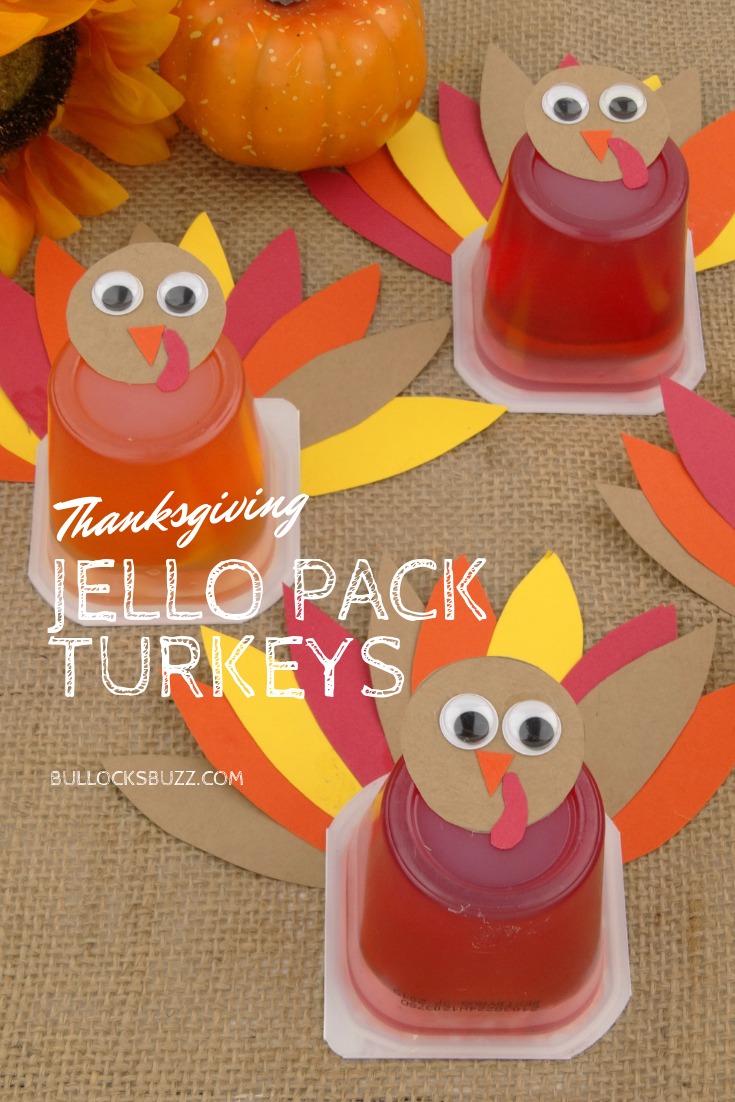 Everyone loves a craft you can eat. These fun Thanksgiving turkeys treats are made from individual Jello packs, and are sure to put a smile on your child's face. Plus, they are super easy to make and oh so cute!
All you need is about 15 minutes, and some construction paper, wiggly eyes, scissors and glue, and you are good to go!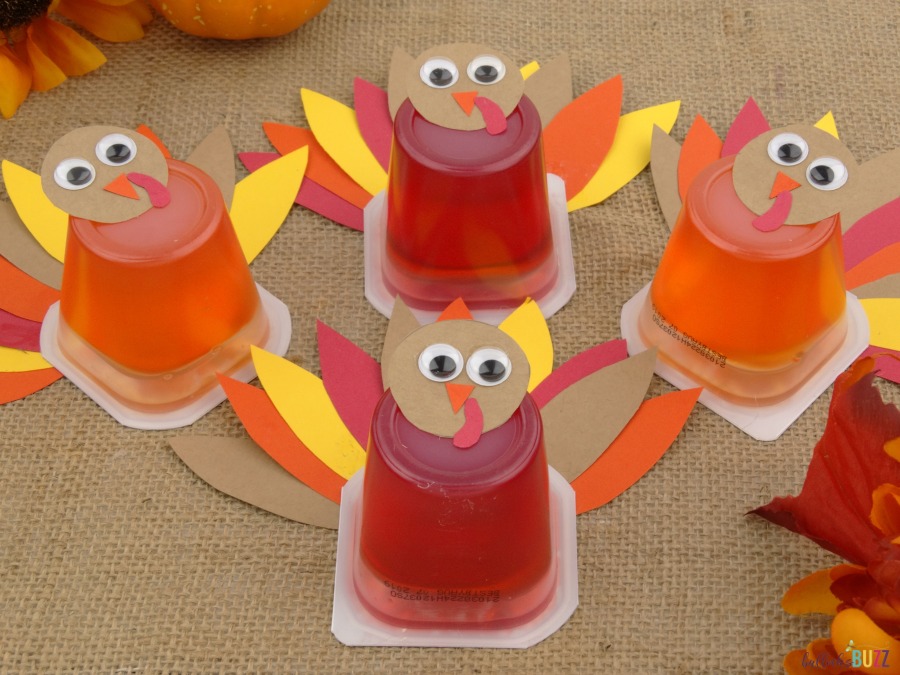 Are you ready to see how to make these too-cute turkey-themed treats?
How to Make Jello Pack Thanksgiving Turkey Treats
Supplies to Make Jello Pack Thanksgiving Turkey Treats
Jello Snack Packs
Scissors
Glue
Instructions to Make Jello Pack Thanksgiving Turkey Treats
First, cut out the feathers, heads, snoods and beaks. Yep, those red fleshy things next to a turkey's beak is it's snood. I never knew that until today! 🙂 Anyway, use the brown construction paper to make the turkey's heads, orange for the beaks, red for the snoods, and all four colors for the feathers. I used about 10 feathers per turkey treat.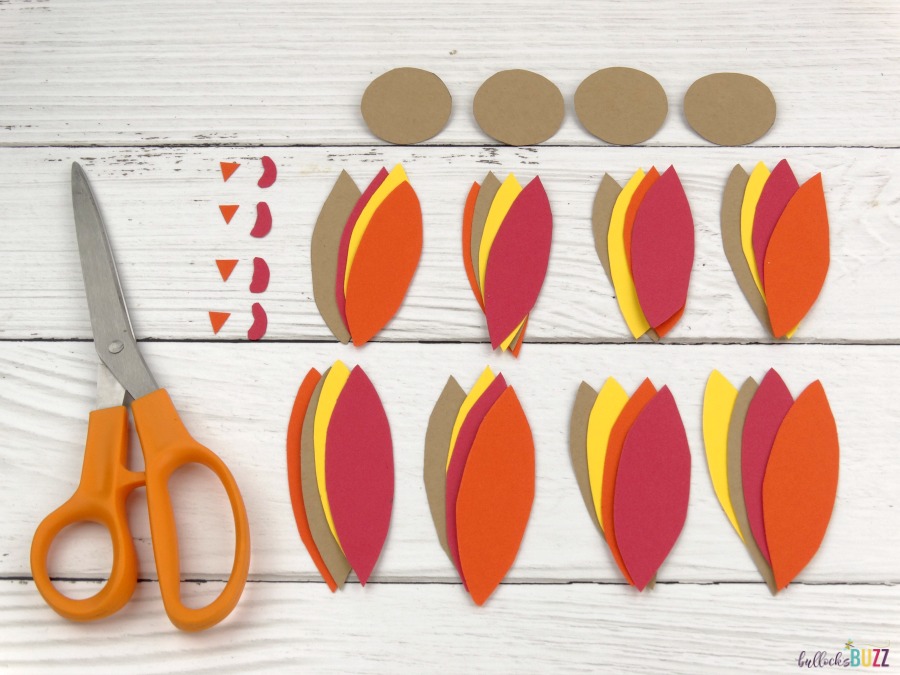 Next, using a small dab of glue, attach the eyes,  snood and beak onto each turkey's head. Then allow the glue to dry completely.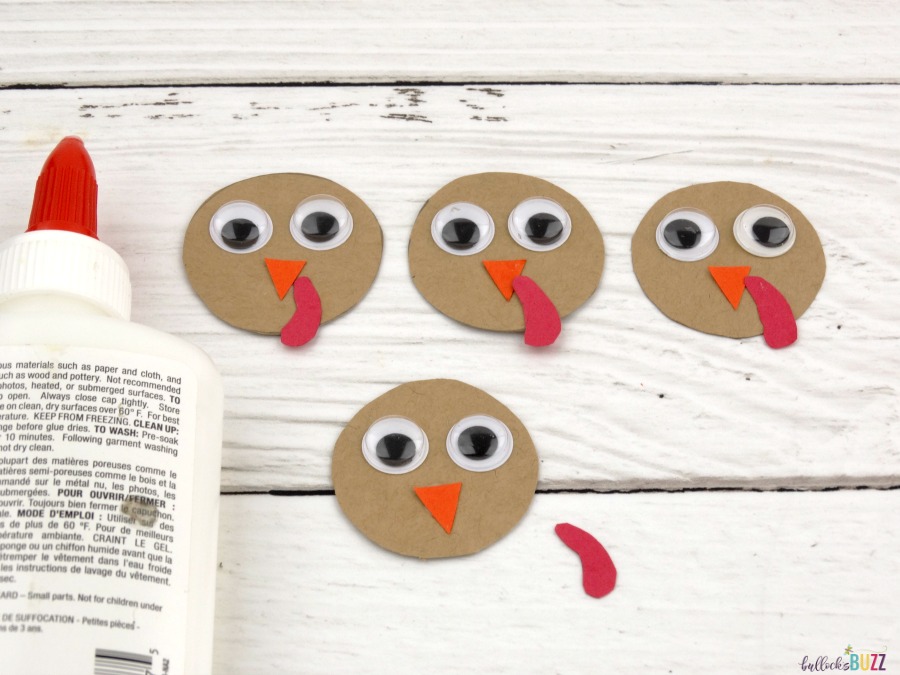 Now, turn each Jello snack pack right side up, and use the glue to attach the feathers to the lid. I laid my out first to make sure I liked the way the feathers looked before I glued them.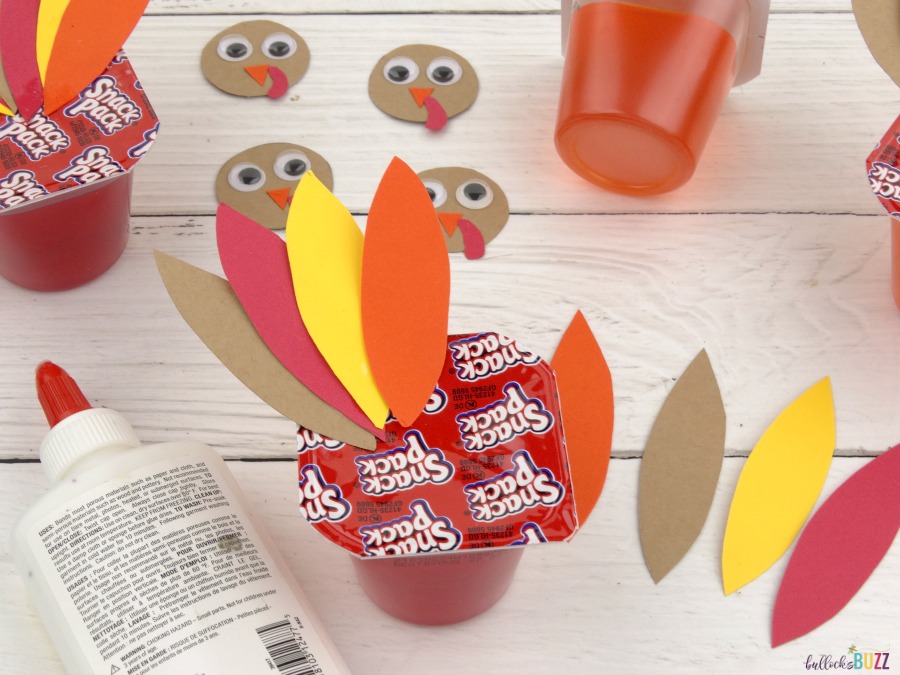 Once the glue has dried, flip the Jello packs upside down and glue the head to the bottom side, making sure that at least 1/2 of the circle sticks up over the edge.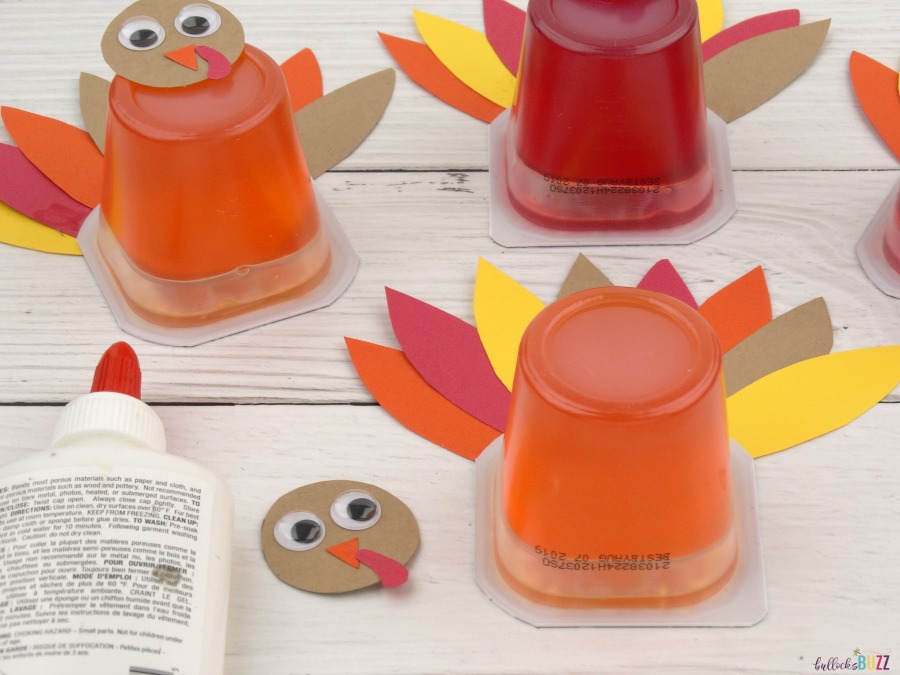 Again, allow plenty of time for the glue to dry. Once it is completely dry, that's it – you're done!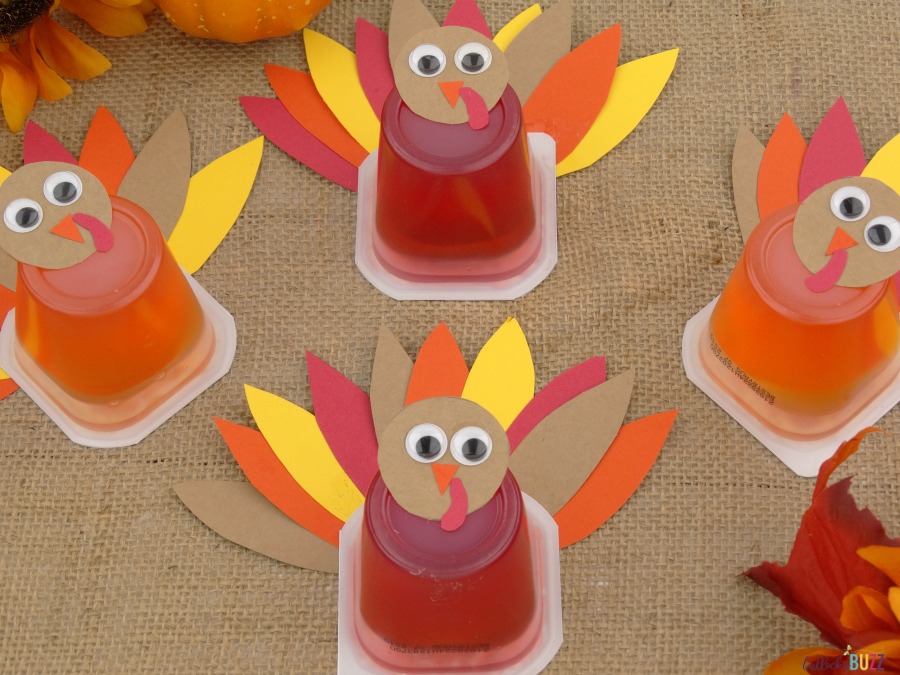 Aren't these so much fun!? And they taste good, too! (I couldn't resist).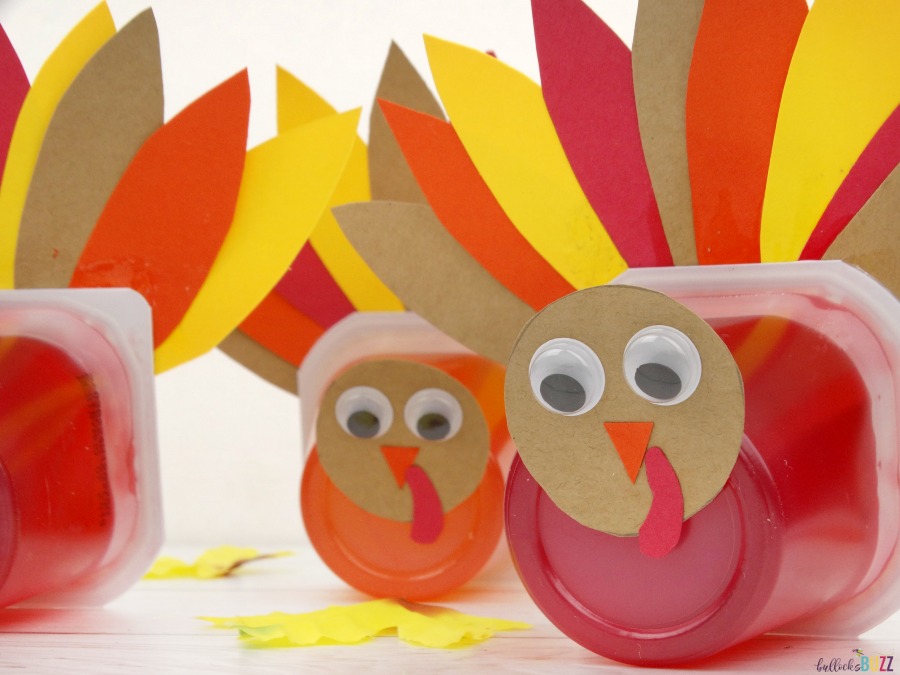 Jello Pack Thanksgiving Turkey Treats are a fun Fall food for kids and adults alike. Use them to decorate the Thanksgiving table, send them as a special treat in your child's lunchbox, or create a bunch for some cute Thanksgiving class treats!
I hope you love these Jello Pack Thanksgiving Turkey treats as much as I do!
Be sure to follow our Pinterest board below with more great Thanksgiving ideas! And use the social sharing buttons below the post title to share with friends and family!
Do you have a favorite Thanksgiving treat recipe? Leave a comment below, discover more crafts and recipes on Instagram or sign up for email to get all the latest buzz!
Looking for some more easy Thanksgiving treat ideas and recipes? I've got you covered! Check out these…
Other Easy Thanksgiving Treats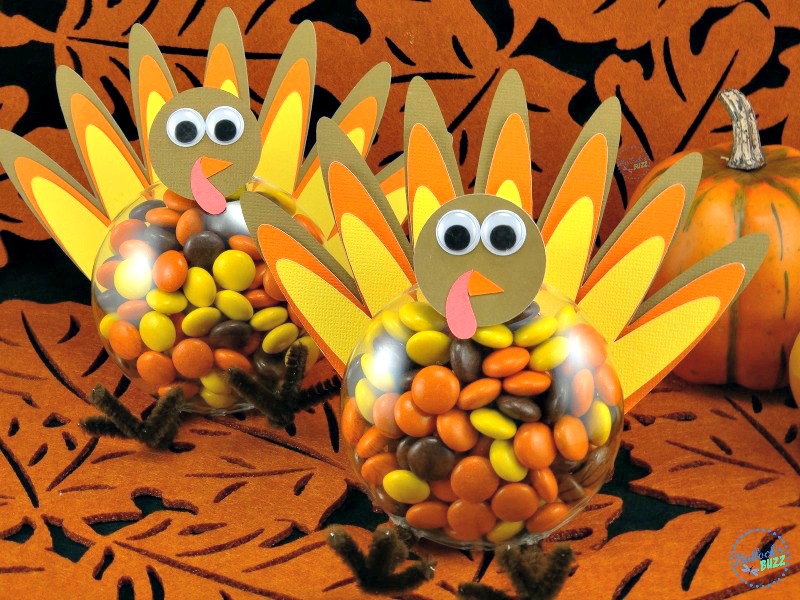 DIY Thanksgiving Turkey Treats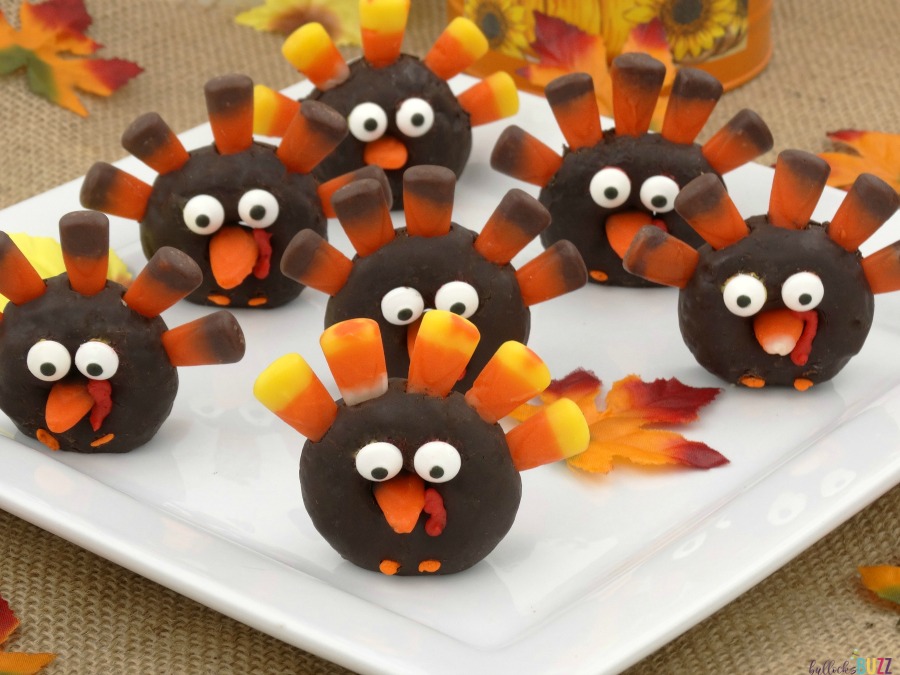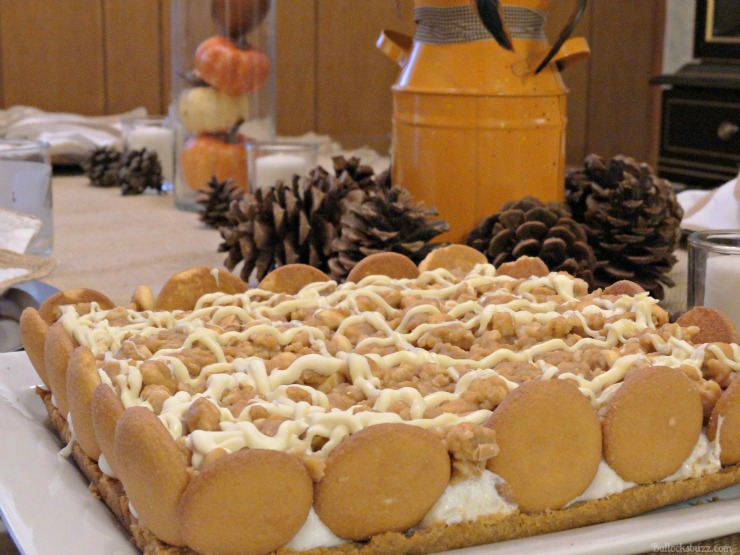 NILLA, PB, Mallow Squares Recipe
LET'S BE FRIENDS! STAY UP TO DATE ON ALL THE LATEST BUZZ!
FOLLOW ME ON: