Four Teacher Gifts They Really Want!
With Teacher Appreciation Week beginning on Monday, May 1st, and the end of the school year not far behind, there's no better time than now to start thinking about teacher gifts to show just how appreciated your child's teachers truly are.
Now here's the thing, as a former teacher myself, I can honestly tell you that between Christmas, Teacher Appreciation Week and end of the year, most of us have enough mugs, scented lotions, candles and other cutesy things to last us a lifetime. Don't get me wrong, we really do appreciate the generosity and it means the world to know that we are truly appreciated. But a person can only have so many coffee mugs, picture frames and bath products. So today I've decided to give you a few creative ideas for teacher gifts that your child's teacher will really want!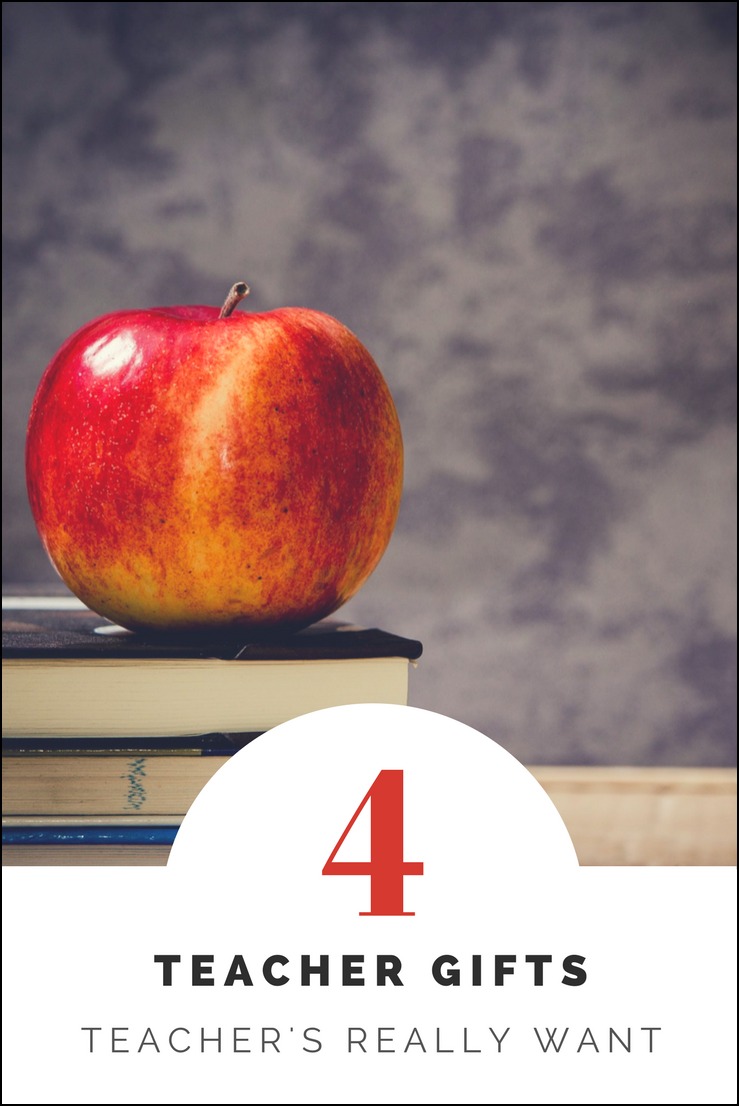 Gifts for the Classroom
Teacher's spend a lot of their own money on classroom supplies and books. Preschool and elementary school teachers will especially love getting new books for their libraries. Buy your child's favorite story, and then have him or her sign the inside cover.  You also can't go wrong with a container or basket full of teacher supplies such as pens, highlighters, dry erase markers, Sharpies and notepads. Another great classroom gift is to volunteer your time to help make copies or clean up the classroom at the end of the year is another gift that will be truly appreciated!
DIY Gifts
As a former teacher myself, I used to love getting gifts that the children made themselves. Whether it was a simple thank you note or an adorable gift like this DIY Teacher Chalkboard, those gifts always meant so much! Other simple DIY gift ideas include a jar of candy with a cute poem, or a chalkboard flowerpot. A simple Google search will turn up hundreds of awesome ideas.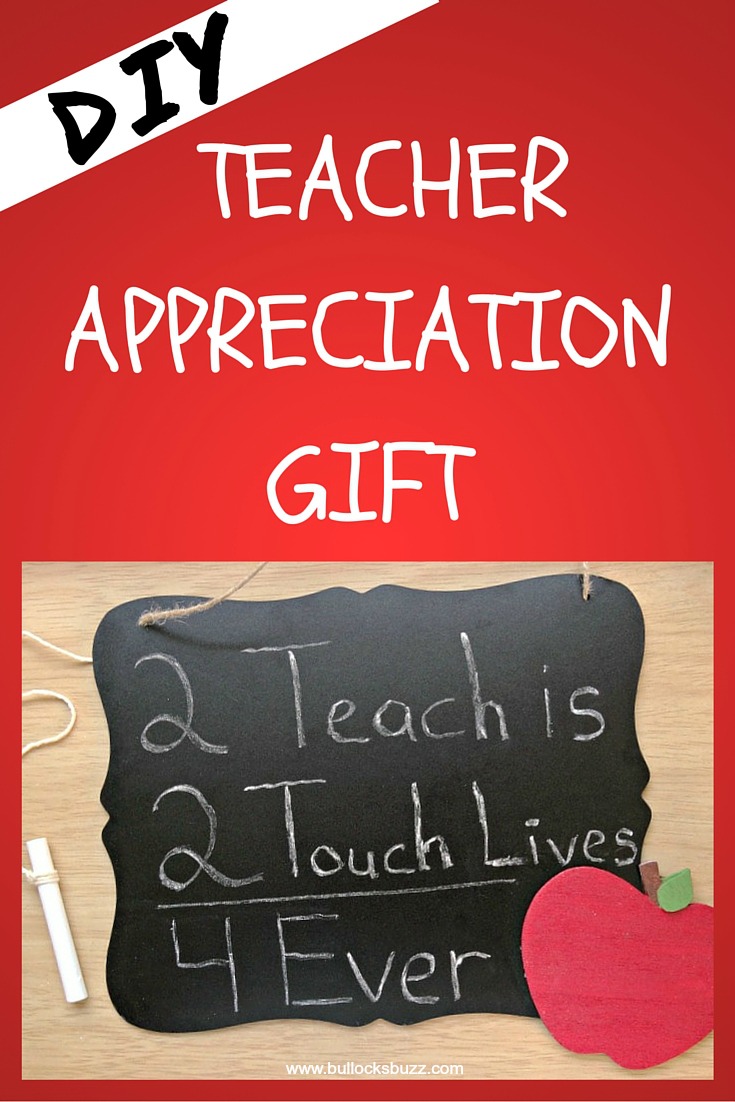 Subscription Gifts
Gift subscriptions are the gifts that keep on giving. Purchase your teacher a monthly or yearly subscription that is suited to her taste. Some ideas include a magazine subscription to read during break time, Birch Box for beauty-lovers, and Stitch Fix for fashion lovers. Teacher Peach has a few different subscription boxes that are specifically for teachers and are absolutely amazing. Plus they also carry lots of great teacher gift ideas.
Gift Cards
It's hard to go wrong giving a gift card as a gift – especially when you pair it with a cute saying! With gift cards, teachers can get whatever they want or need – whether it's for themselves or their classroom. Need some cute gift card ideas? Check these out…