Teacher Peach – Unique Gifts for Teachers
Welcome your teacher back to school and show your appreciation with the Once Upon a Box for Home from Teacher Peach. The ideal place to find gifts for teachers!

Teaching can be one of the hardest, most demanding and least appreciated jobs out there. Take it from me, after 10 years of teaching, then putting my stepson through school, I have an all new appreciation for teachers. Which is why I take every opportunity to say thank you to my child's teachers.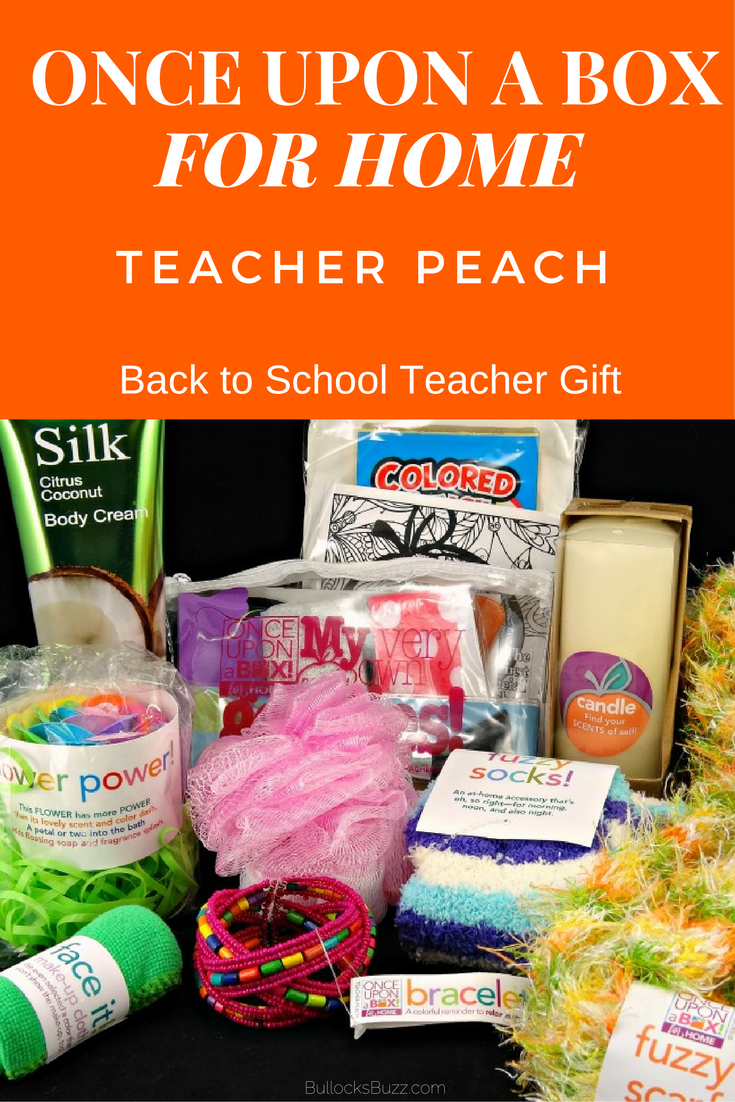 Teacher Peach is all about teachers. It is the perfect place to find ways to show your appreciation with hundreds of fun and unique gifts for teachers and supplies – all made for teachers with a teacher's personal and professional needs in mind. From totes and tees featuring inspiring teacher quotes to journals and jewelry, student rewards to schoolroom supplies, Teacher Peach brings happiness and smiles to every teacher.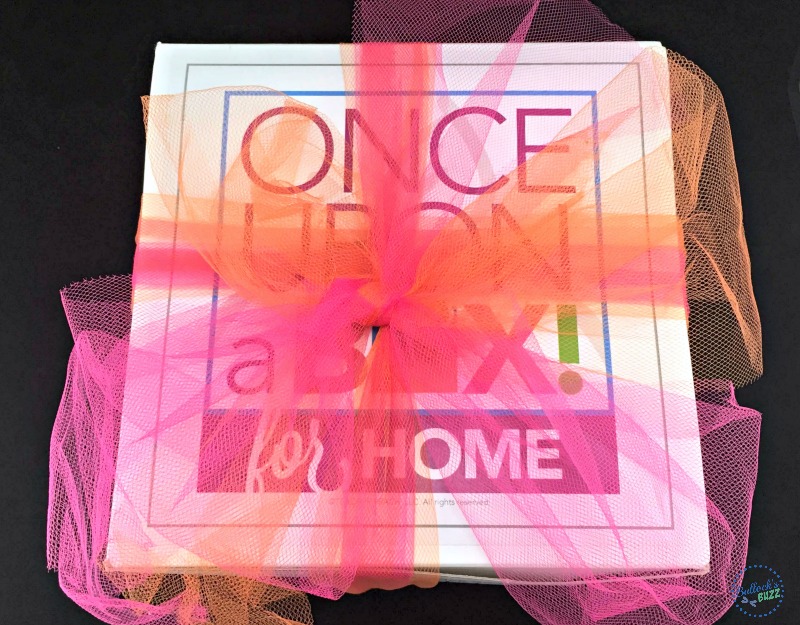 Last year for Teacher Appreciation week, I shared about a fun and funky desk set that any teacher would love to have. This year, for back to school, I discovered that Teacher Peach also offers several fun teacher gift boxes.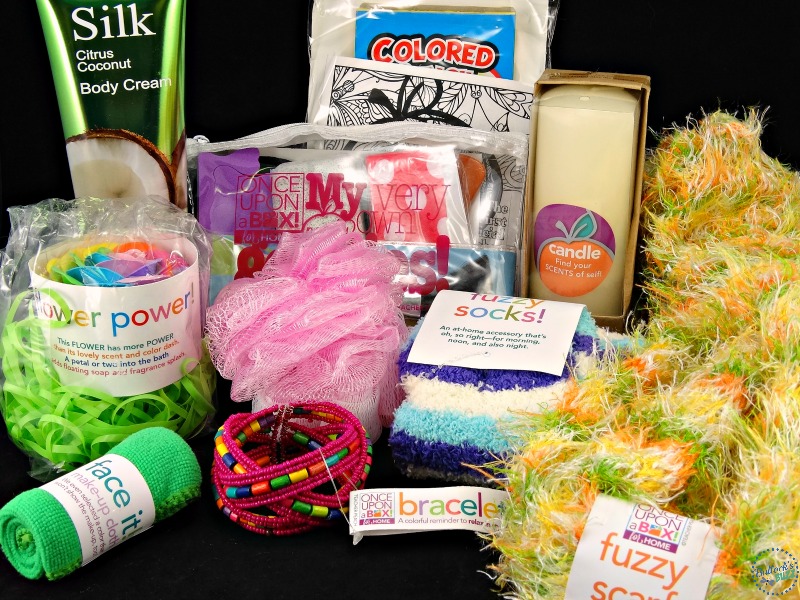 Once Upon A Box for Home – Gift Box for Teachers
I thought the Once Upon a Box for Home gift box would make a wonderful back to school teacher gift for my child's teacher. It comes with everything a teacher needs to relax after a long day at school. Take a peek!
A Teacher Peach First Official Teacher's Coloring Book, along with colored pencils, and a pencil sharpener.

Soft, fuzzy socks to warm and comfort her tired feet.

A boxed 5-inch tall scented candle to set the mood for a relaxing soak.

Soap petals on the vivid bath soap flower, a super soft face cloth, and a flower-shaped scrubbie turn any bath into a luxury.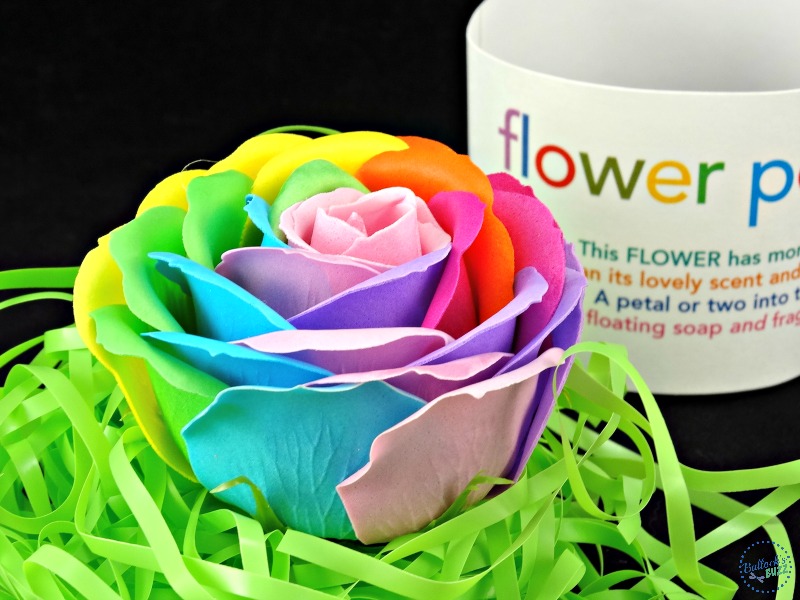 A full-sized tube of rich coconut citrus body cream

A fun and colorful beaded bracelet

An incredibly soft and fuzzy infinity or wrap scarf (

washes like a charm in cold water with a quick fluff in the dryer).

A clear zippered cosmetic bag filled with more pampering products including a silky eye mask, a makeup brush, pedicure spacers, a comb, headband, and pumice stone.
And best of all, teachers can easily order more of most items along with discount codes and special offers! Plus, Teacher Peach also has a Teacher Discount Program, members get year round discounts on all Classroom Products in the Teacher Peach online store. Members also get a 40% discount on all Classroom Products on their first purchase, and then save 20% off all Classroom Products – every day. There is even opportunities to win products!
All Teacher Peach teacher gift boxes can be ordered directly through their website. Prices vary depending on which subscription or gift box you select. The Once Upon a Box for Home gift box is priced at $39.95, not bad for all of the fabulousness inside!
Connect with teacher Peach: Website | Facebook | Twitter
Do you have any great ideas when it comes to gifts for teachers? I'd love to know! Share with us in the comments below!