Winter is well underway. While many people love the season for its beautiful snowfall and cozy indoor activities, others enjoy the season for the holidays. In fact, the winter holidays are one of the busiest travel times of the year. And since many people choose to spend time with family during the winter months, knowing some winter travel tips can be very helpful.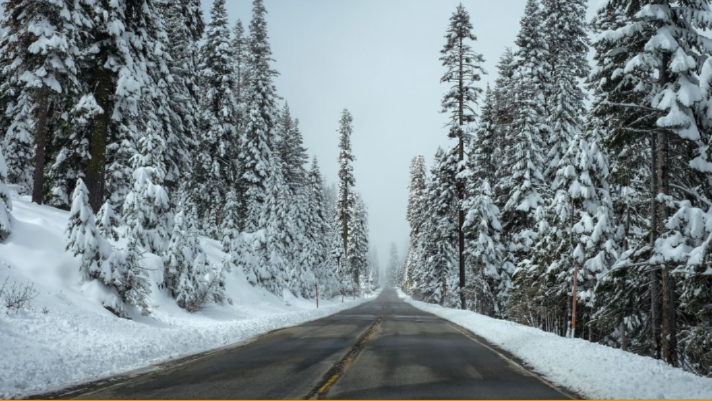 If you're driving in the next few weeks, especially during snowstorms, you could be in more danger than you think. There are approximately six million car accidents in the U.S. each year. While not all are life-threatening, many can be worldwide, 1.2 million people die in car accidents every year. If you want to guarantee your family makes it to their destination safely, here are a few winter travel tips to help you stay safe during winter travel.
1.Check Your Car Before You Drive
One of the most important winter driving tips is to make sure your car is in the best possible condition for the trip before you hit the road. This is true regardless of the length of your drive, but especially so if you're driving for an hour or more. The longer you're out on the road, the farther you'll be from home if something goes wrong.
By keeping up with the manufacturer's recommended maintenance schedule, you can avoid having to deal with any problems that crop up days before a long winter drive. Did you know that dealerships across the United States wrote over 316 million repair orders in 2017 alone?! If you are not able to find the time to get to a dealership or mechanic before your trip, you should at least be able to perform some DIY car care basics such as checking your tire pressure, headlights, heat, and how much gas you have left before you hit the road.
2. Avoid Nighttime Driving
Another important winter driving tip is to avoid driving at night if at all possible. Yes, it can be tempting to push a long drive late into the evening, especially if you're trying to avoid rush hour traffic. However, this can end up being a bad idea when it comes to driving safety. Driving at night impairs visibility, both for you and other drivers on the road. Couple this with the possibility of snowy or icy conditions and you have a recipe for dangerous driving.
If you absolutely have to drive at night, check your headlights first. While HID headlights are about 50% brighter than LED headlights, LEDs last ten times longer than HIDs. However, even the best headlights can't prevent dangerous driving conditions at night, so, if possible, save the trip for the morning.
3. Watch Out for Bigger Vehicles
Once you hit the highway, you're more likely to be driving alongside larger vehicles including buses and semi-trucks. Remember that as difficult as winter driving is for you, it's even more difficult for large vehicles. This is because the larger the vehicle, the more difficult it is to handle for turns and stops. If you think large vans can be challenging in poor driving conditions, consider the fact that most shipping containers are eight feet wide, 9.5 feet tall, and either 20 or 40 feet long. And those measurements don't take into account the actual truck the container is on itself!
Therefore, you should always give extra space to trucks on the road – especially during your winter travels. Doing so will help keep both you and the truck drivers who have to work in difficult conditions safe.
4. Keep an Eye on Pet Passengers
Last, but not least on our list of winter travel tips, is to keep your pets safe during travel, too. Many families will want to spend time this winter with family, including the furry members of the family. Approximately 38% of all U.S. households have a dog. If you're planning on traveling with a pet this winter, make sure you have a plan in place to keep them safe.
If your pet is crate-trained, make sure they're secured safely in their crate when you get on the road. If you have a larger dog or a pet that can't be put in a crate, consider using a pet barrier, a pet harness, or another type of pet restraint to keep them from moving around while you drive. After all, pets moving around in the back seat are a huge distraction for the driver.
If you can't safely drive with the pet in the car, make sure you hire a pet-sitter so they can be comfortable at home while you're away.
Final Thoughts on Winter Driving Tips
In the next few months, while the weather is still rough, plenty of people will be driving long distances, sometimes cross-country, to visit family or for other reasons. Considering that tourism through Alaska brings in almost $3.2 billion, it's safe to say that traveling safe is important no matter where you are. Before you leave, use these winter travel tips to keep you and all your family members safe, even in the worst of winter driving weather.