Guys can be notoriously difficult to shop for. Maybe they don't share their preferences. Maybe their tastes are way beyond your budget. Or maybe, like many, they simply seem to have it all already. For the guy who has everything, here are a few clever gift ideas for guys to surprise him with for any occasion.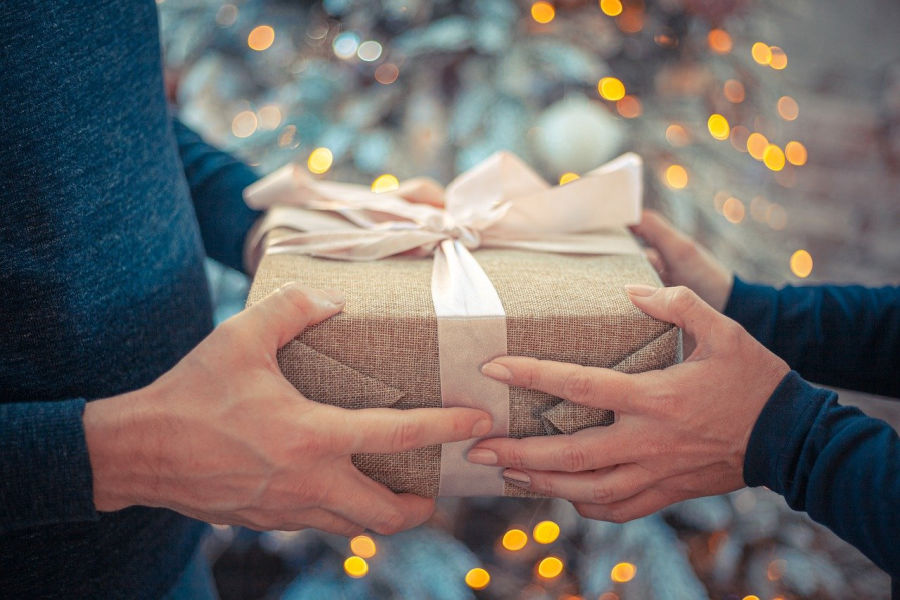 Fancy Underwear
A pair of underwear is a perfect out-of-the-ordinary and clever gift for guys. From elegant to austere to absurd, underwear is a great gift for any guy. For the dude who enjoys lounging around, men's pouch underwear in a soft jersey knit fabric or relaxed-fit cotton boxers is excellent options.
For a guy with a sense of humor, a comical graphic or clever saying printed on underwear can be a fun gift. For the classy man with an outstanding sense of style, boxers in fine fabrics such as satin or silk may be a thoughtful choice.
Luxury Shaving Gear Makes for a Great Idea When it Comes to Clever Gifts for Men
Another of our clever gifts for guys is luxury shaving gear. Most men will appreciate the practical yet indulgent gift of upscale shaving gear. High-end shaving soaps, drool-worthy aftershaves, and handsome razors are phenomenal choices.
Your guy might even appreciate a shaving-supply subscription for a gift that keeps on giving all year round. If you're not sure which products will suit him best, consider buying him a gift certificate to a proper barbershop where he can get a professional beard trim or even a good old-fashioned straight razor shave.
The Perfect Dress Shirt
Many guys have a few button-ups in their closet, but few have one that really makes them feel like a million bucks. Just as all women need a perfect "little black dress", so guys need a dress shirt that suits them perfectly. It's one of the most perfect clever gifts for guys!
Don't skimp on quality here — while run-of-the-mill dress shirts from big-box retailers might get the job done for everyday purposes, a guy needs at least one really good collared shirt.
Check out specialty suit stores for a wider range of styles and sizes (and thus a better shot at finding the perfect fit). If possible, try making the trip with him to pick out the ultimate dress shirt in a cut that fits well. To make it really perfect, consider taking him to get the shirt custom-tailored as well. He'll be feeling like the king of his territory in no time.
Techy Accessories
While he may have a great smartphone already, some tech accessories will set him apart from the rest of the pack. A tasteful pair of Bluetooth earbuds, a wireless speaker, noise-canceling headphones, or a portable gadget charger are good places to start when looking for clever gifts for guys. He'll feel put together and totally techy on his next commute, at the office, or his lunch break walk.
For a bit more of a splurge, a karaoke machine, portable sound system, compact projector, or party stereo could be the next thing he needs to keep up with the Joneses.
Outdoor Party Gear
If your guy enjoys hosting a good tailgating party or a cookout, think beyond the basic grilling gear when looking for clever gifts for guys. Lawn games, travel coolers, and comfortable lawn chairs are essential for the outdoor party-loving guy. The more portable, the better.
Get your guy a multi-function chair that can go from Little League game to riverside barbecue, a new lawn game perfect for backyard or beach, or even a handsome football or frisbee. Check out reviews on durability for these gifts — what really matters to most guys is whether or not their gear can hold up to use all season long.
Final Thoughts on Clever Gifts for Guys
It can be tricky finding the right gift for the man in your life, but with this list of clever gifts for guys, you can find him a present that will really surprise him. A thoughtful, carefully curated gift will go a long way for the guy who already has it all.