Uniques Ways to Make Some Extra Money on the Side
Having some extra money always helps. Even if you're in full-time employment and covering all your bills, you may want some spare change for luxuries. Cutting down on your expenses and saving more money always helps with this. But another way to get some extra money is by doing more work on the side.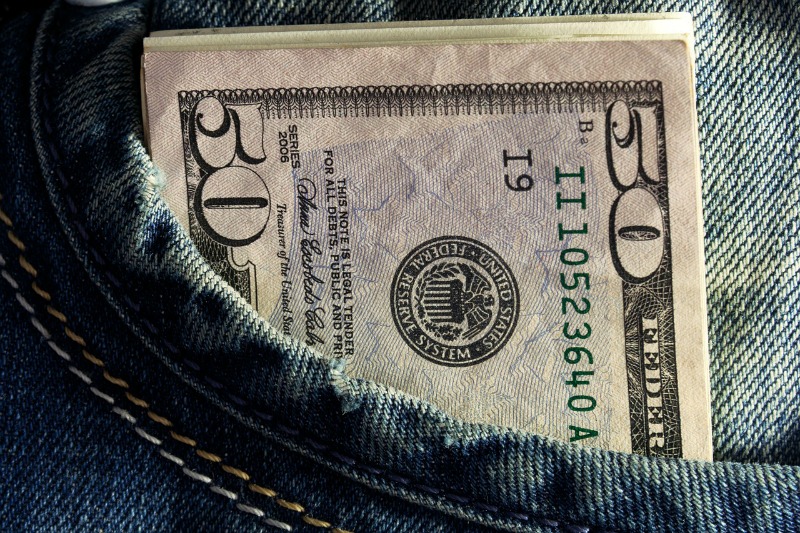 Image via Pixabay
There are many simple jobs you can do in your spare time to make some extra cash. It's an excellent way to be productive and profitable. Some of these methods require minimal effort and can result in a fair bit of money. Some can even be developed into a full-time career if you put in enough work! Here are a few of the great ways anyone can make money on the side.
Blogging
Anyone can become a blogger! There are many platforms out there such as WordPress which make setting up and running a blog incredibly easy. You can write about your personal passions and interests, or write about something with a large audience. Many people blog simply as a hobby, but it can also be profitable.
Bloggers profit in many ways. Some display paid ads on their website if they have a large enough visitor count. Many bloggers post sponsored content for businesses and products. Some join programs such as the Amazon Affiliates Program, where they're paid commission if a user buys from a link on their blog.
Some bloggers also use their blog to advertise other services. For instance, if you're a writer, blogging is an excellent way to show off your talents. If people like your writing, you may want to promote freelance services. Some people also use blogs to boost their businesses or sell ebooks.
Driving
As long as you have a driving license, a vehicle, and a smartphone, you can make money from driving. Many people offer rides through online software, acting as an individual taxi service.
There are now many rideshare apps which help people get paid for driving in their spare time. You can offer rides whenever you're free. People often use apps like Uber and Lyft to get a quick lift from someone local.
You can choose to offer your services whenever you have the time available to drive. Some people like to give a few rides on evenings or weekends. Others decide to do it full-time. Make sure you always treat your customers well, as you'll get a rating from the people you drive.
Photography
Photography is a rewarding hobby that anyone can pick up. If you're willing to learn how to take excellent pictures, it's a skill that can become highly profitable.
Photographers make money in many ways. Some use their photography skills to make and sell stock photos. If you focus on creating practical, useful pictures, there are many places you can get money for your photos online.
Another option is to act as a photographer for individuals or events. Many people pay to have high-quality, professional portraits taken. Others want family photos. Many hire photographers for events such as weddings and parties.
You may have to invest in an expensive camera. It can also take some time to hone your skills. However, it can pay off in multiple ways. If you become a skilled and dedicated photographer, it can even turn into a full-time living.
Sell Things
You probably have a bunch of unused stuff lying around your house that someone will pay for. Don't just throw them away- find ways to make money from them.
There are many ways to sell your old stuff. You may want to create a garage sale, or set up a stall at a flea market. You can also sell things online with sites like eBay and Craigslist. There are also many sites which pay for old CDs, DVDs, and jewelry.
You don't just have to sell what you have, though. You can also make money on the side by creating things and selling them. Many people learn to make handcrafted jewelry or create t-shirts and sell them online. You could also buy items in bulk and resell them at a profit.
Setting up an eBay store or going to weekend flea markets takes relatively little time and effort. It's a useful way to make some extra cash.
Test Websites
If you're looking for short tasks you can do from home, consider testing websites. There are various websites which pay you for testing out sites for companies and organizations.
All you need to do is give some feedback on a website. You get paid per task, and while it may not be much, it doesn't take a lot of time, and the money can add up.
Some need you to record your screen and voice your opinions. Others just need you to ask questions. Either way, it's a simple job that anyone can do for some extra pocket money.