We've all heard about the beneficial wonders of CBD oil, but did you know that hemp seed oil is also incredibly beneficial – especially when it comes to skincare? With so many people interested in all-natural skincare, it's no wonder that hemp skincare products are all the rage!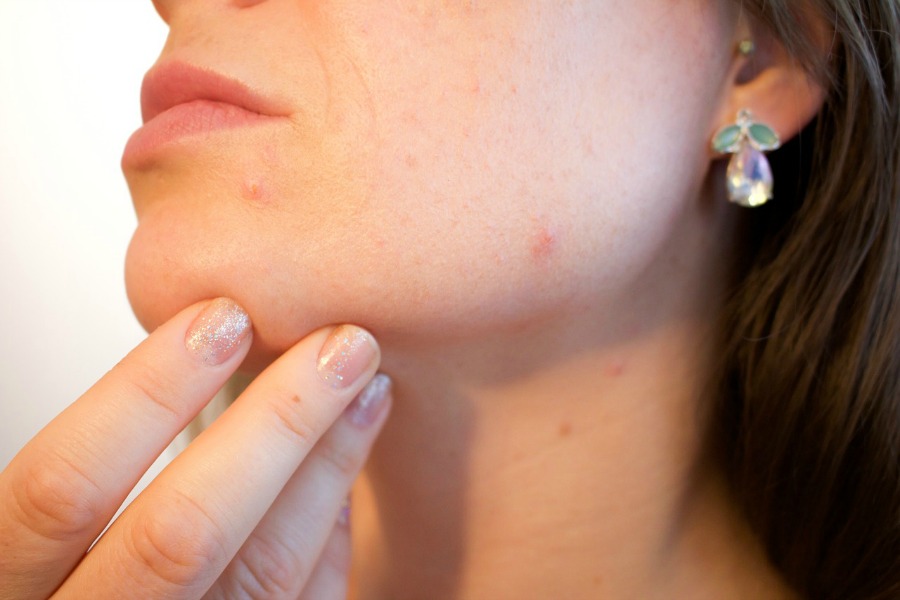 What is Hemp Seed Oil?
Hemp seed oil, aka "hemp oil," comes from the seeds of the hemp plant. And yes, hemp is a member of the same cannabis Sativa plant family that marijuana belongs to. However, unlike marijuana, the hemp plant contains very little, if any, THC (tetrahydrocannabinol), which is the psychoactive compound found in marijuana that gives you a feeling of being 'high'.
So if you're hesitant to try hemp oil beauty products, there's really no need to worry. There is nothing there that will make you feel 'high'. But there are plenty of amazing skincare benefits!
Hemp Seed Oil and Your Skin
Hemp seed oil is incredibly beneficial for skin health thanks to its nourishing vitamins and moisturizing qualities. In fact, hemp seed oil is packed full of elements that help keep our skin hydrated, plump, and rejuvenated including:
Vitamin E – an antioxidant that encourages healthy skin-tissue growth
Vitamin C – an essential building block of collagen that helps your skin elasticity, skin tone, and skin brightener
Vitamin B (B6) – which encourages firmer skin by providing beneficial fatty acids
Vitamin D – which boosts elasticity, stimulates collagen production, enhances radiance, and lessens lines and the appearance of dark spots on the face.
Today you can find hemp seed oil in a large variety of skincare products such as CBD creams. It's naturally soothing, and the moisture it provides is absolutely wonderful for dry, irritated skin.
Plus, with a comedogenic rating of 0 out of 5, hemp seed oil will not clog pores. Best of all, hemp skincare products are suitable for all skin types. Today hemp oil can be found in creams, shampoos, conditioners, sunblocks, lip balms, hemp moisturizers, and other items for the skin.
Still not sure? Check out the following benefits of hemp skincare products.
10 Awesome Benefits of Hemp Skincare Products
1. It's Naturally Moisturizing
Hemp seed oil is incredibly hydrating and provides long-lasting moisture. The fats, or lipids, found in hemp oil are very similar to those found naturally in our skin, which makes it an effective moisturizer and protectant for skin. It is also high in omega acids 3, 6, and 9, all of which help hydrate skin when applied topically. Plus, use over time can increase the elasticity of the skin as well as increase your skin's ability to retain moisture.
2. It Can Help Reduce Acne
Those fatty acids I mentioned above also help soothe skin, reducing the redness of pimples, and lowering swelling in the skin. Plus, studies have shown that it can also help reduce acne as it naturally lowers the production of sebum, the oily substance whose overproduction is responsible for breakouts.
In addition, since hemp oil is non-comedogenic, it won't obstruct pores and further trigger breakouts.
3. It Can Slow Signs Of Aging
Hemp seed oil is not only high in omega fatty acids, but it is also loaded with essential amino acids that help make skin appear younger and smoother. As it helps plump up and rejuvenate tired skin, it gives your complexion a more youthful glow and reduces the appearance of fine lines and wrinkles. Best of all, hemp seed oil can help protect against different environmental factors.
4. It Can Alleviate Dermatitis
As I mentioned above, the rich omega 3 & 6 fatty acids in hemp seed oil help soothe and relieve dry and irritated skin. In fact, one research study published in the ' Journal of Dermatological Treatment' found that the common symptoms of dermatitis, such as scratchy skin and dryness, significantly improved after using hemp seed oil for an extended period of time.
5. Helps to Heal Eczema
Hemp seed oil works to soothe, calm, and alleviate scratchy, painful, dry, and swollen patches associated with eczema, psoriasis, and other skin conditions.
6. Softens Rough and Scaly Patches
If your skin is dry and rough, consider using hemp scrubs to moisturize, smooth, and soften skin. Just like with jojoba oil, hemp seed oil has a similar structure to sebum making it a wonderful emollient.
7. Helps to Tighten & Shrink Large Pores
Hemp seed oil also has amazing astringent properties. It can help reduce big, open pores that produce an excess of sebum resulting in oily skin, pimples, and blackheads. It can also help tighten up, tone, and firm skin.
8. Provides Natural Balance to Oily Skin
Hemp seed oil is known as a 'dry' oil due to its light, thin consistency. This, along with its astringent and non-comedogenic properties, makes it an ideal moisturizer for people with oily and combination skin.
9. Helps to Prevent Cell Damage
Our cells are surrounded by a protective layer called the myelin sheath. Without the right amount of minerals and vitamins, that sheath can start to break down. The fatty acids found in hemp seed oil (omega-3 and omega-6) work to maintain and protect that sheath, so your skin cells remain healthy. The result? Healthy, smooth, and radiant skin.