2013 Holiday Gift Guide Suggestion
One of my favorite holiday gifts both to give and to receive has always been bath and body products. What better gift to give a friend or family member, boss, coworker or teacher than a gift that both relaxes and makes you feel beautiful? This year, I was sent some products from a brand that was completely new to me called Andalou Naturals.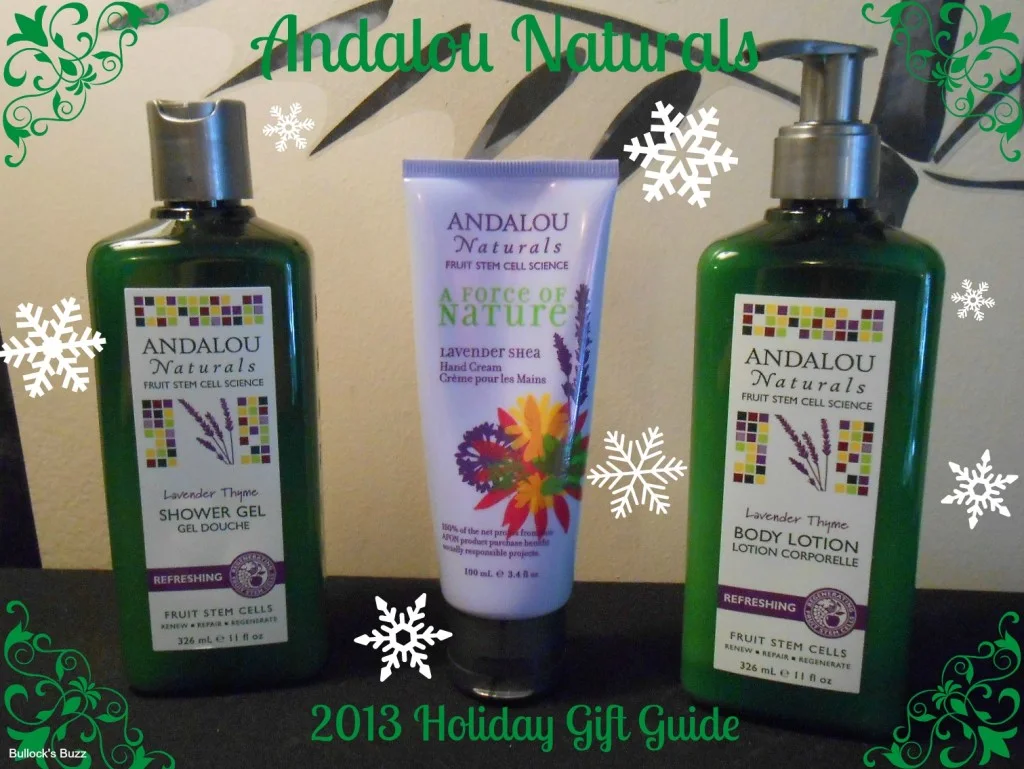 Those who read my blog often know that I prefer to use products made from organic and/or all natural products. Andalou Naturals believes in using only natural and fair-trade ingredients blended with advanced Fruit Stem Cell Science to create a line of skin care, hair care and body care products that have a minimum of 70% certified organic content, and are certified gluten-free, non-GMO and cruelty-free. In fact, Andalou Naturals has joined forces with the Non-GMO Project to become the FIRST Beauty Brand to achieve 100% Non-GMO Project Verification! They combine the best of nature and knowledge to bring you a line of products that are good for both people and the planet.
Andalou Naturals has such a large selection from which to choose. They carry shampoos and conditioners, styling products, skin cleaners, masks, scrubs, lotions for the face, hands and body, and so much more. With my love for lavender, I chose to try their Lavender Body Care Bundle which comes with three full size, luxurious bath and body care products infused with Fruit Stem Cells, Lavender and more.
Andalou Naturals Lavender Thyme Shower Gel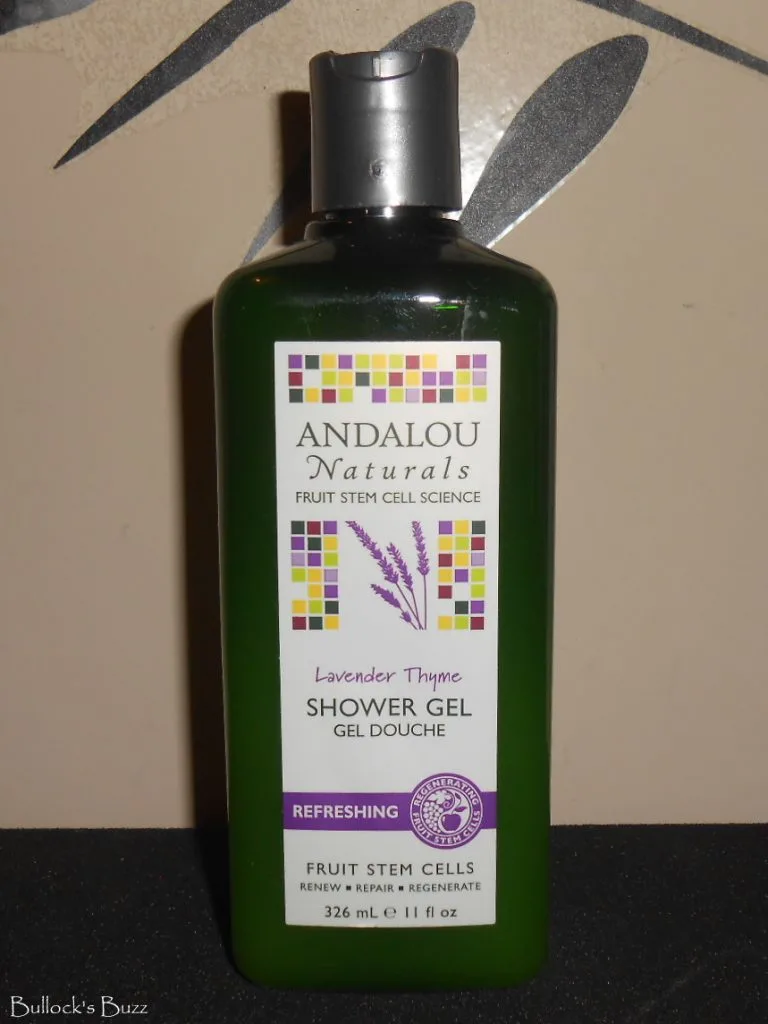 What They Say:
This relaxing shower gel contains apple and grape stem cells along with the stem cells of 8 different berries plus aloe vera to help advance the longevity of your skin's stem cells and help protect the skin's DNA against aging and environmental stress factors. Refreshing lavender thyme, organic aloe vera and gentle cleansing botanicals freshen, vitalize and moisturize for soft, healthy skin.
What I Say:
This incredible shower gel covers you with rich, fragrant lather that cleans while the scent of lavender and thyme combine to relax your mind. I love how it rinses off easily leaving my skin silky smooth. After most showers, I have to apply lotion since the soap dries my skin, with this Shower Gel, my skin was thoroughly hydrated.
Andalou Naturals Lavender Thyme Body Lotion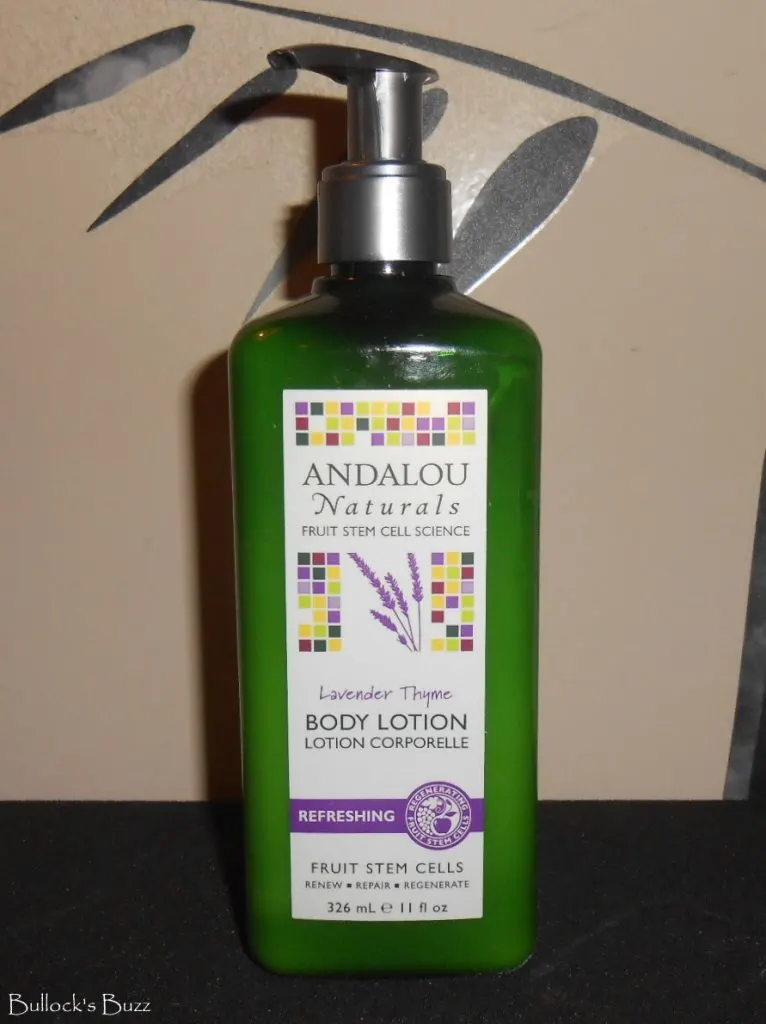 What They Say:
Using the same blend of fruit stem cells as above, this nourishing body lotion stimulates healthy cell production and increases cell longevity and vitality. Lavender thyme, organic aloe vera, apricot and sunflower oils hydrate and replenish to nourish, soothe and soften dry skin.
What I Say:
This amazing-smelling lotion is instantly absorbed into the skin to transform even the driest skin into hydrated, silky smooth skin. I love the thick consistency, and how just a little bit is all you need to completely cover your body which is enveloped in the relaxing scent of lavender.
Andalou Naturals Lavender Shea Hand Cream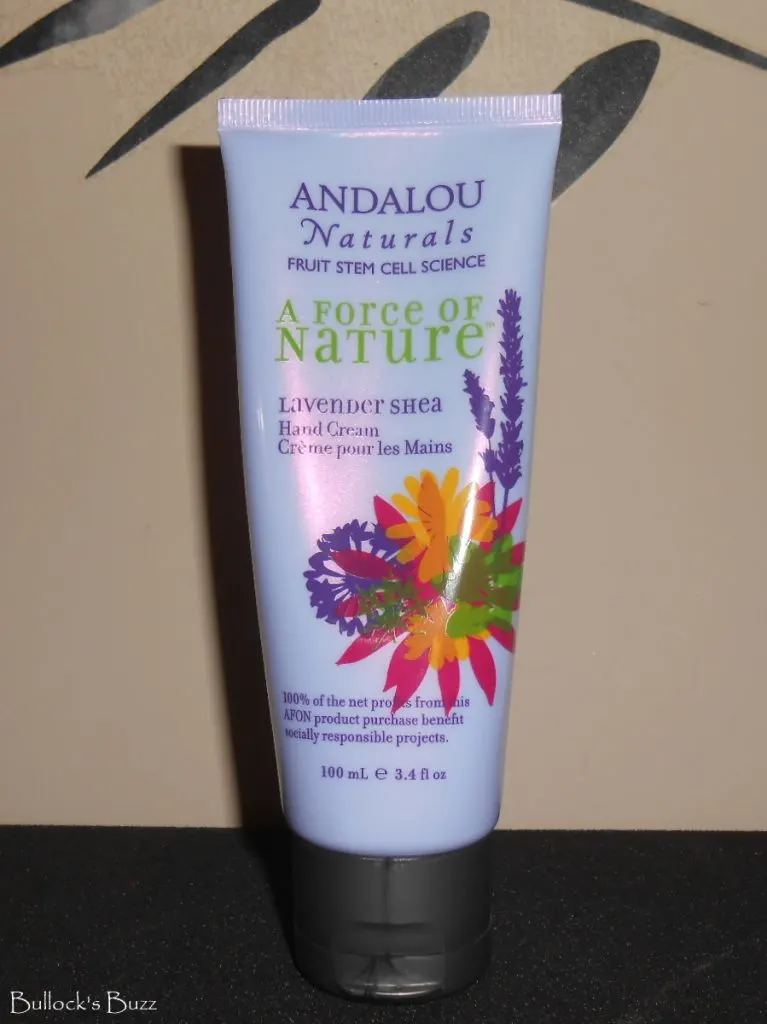 What They Say:
A blend of fruit and berry stem cells combined with aloe vera renews the skin at the cellular level for healthy, hydrated results. Soothing organic lavender and fair trade shea butter absorb quickly, leaving hands nourished, protected and soft.
What I Say:
By far my favorite hand lotion, this thick, creamy moisturizer leaves my hands incredibly soft and hydrated. A small amount is all you need, and it is quickly absorbed without leaving any greasy feeling. I also love that as a Force of Nature product, 100% of the net profits from its purchase will benefit socially responsible projects.
Where To Buy Andalou Naturals
Andalou Naturals can be purchased directly through the site at https://andalou.com/index.php/. You can also find their products at several other online sites such as Amazon.com, as well as at health food stores and natural/organic markets such as Sprouts and Whole Foods. While you're on the site, be sure to check out their other products, keeping in mind the people on your holiday shopping list! Connect with Andalou Naturals on both Facebook and Twitter for the latest products, promotions, deals and more.