It's that time once again where apples and honey and wishes for a sweet and happy New Year abound. The round challah is braided. New shoes, purchased. Honey cake? Ready to go. Your family probably has their Rosh Hashana traditions down pat. This year, why not start a new tradition of family bonding and learning with Jewish children's books from PJ Library!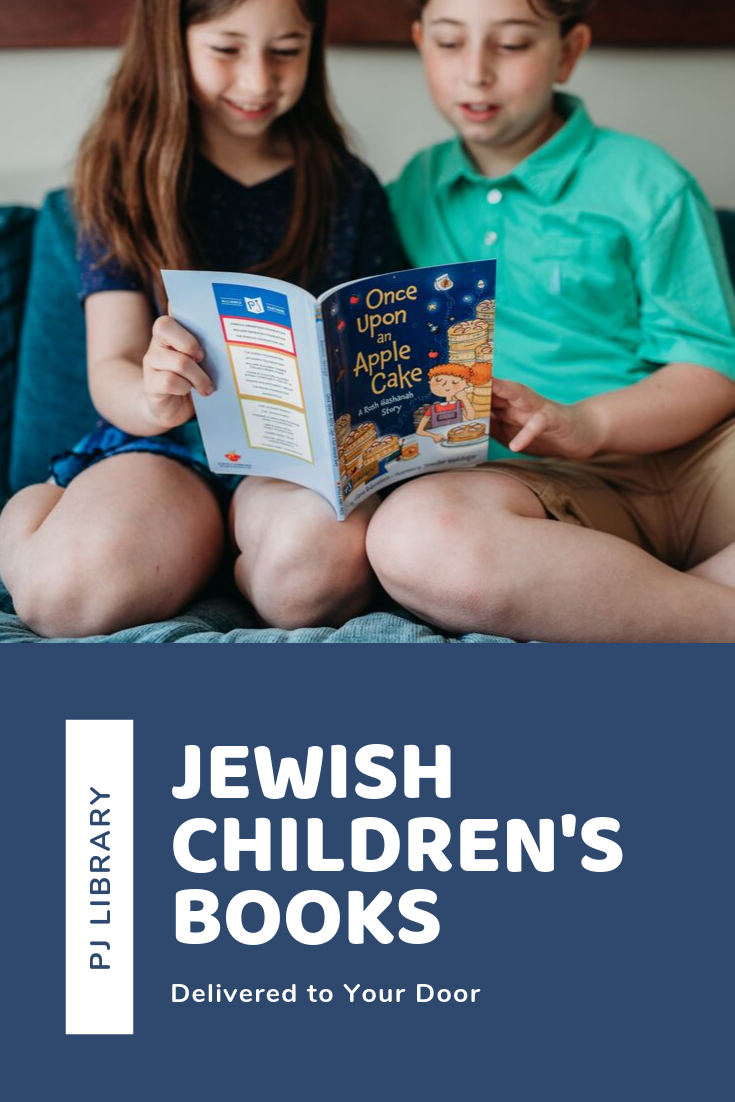 For Jewish people worldwide, the new year kicks off on Rosh Hashanah when people wish each other l'shana tova – a sweet new year! This September, on top of eating delicious apples with honey and making resolutions for the coming year, families raising Jewish children can also kick off the New Year by signing up for PJ Library, a free program that offers monthly, age-appropriate books celebrating Jewish values and culture through the joy of storybooks.
A program of the Harold Grinspoon Foundation, PJ Library sends more than 200,000 Jewish children's books a month to families across North America. Expertly curated, the monthly selections exemplify the best of Jewish children's literature and offer books that are certain to capture children's imaginations with cheerful characters, compelling stories, and vibrant illustrations.
PJ Library welcomes all Jewish families, whatever their background, knowledge, family make-up, or observance may be. The stories help families engage with Jewish values, ideas, and traditions on their own terms, and the books are paired with activities and resources for the whole family to learn, create, and play together.
Celebrate the new year by signing up your kiddos for PJ Library. Sign up today!
What Exactly is PJ Library?
PJ Library was created in December of 2005 as a Jewish engagement and literacy program for Jewish and interfaith families with young children. It is a part of the Jewish, non-profit, Harold Grinspoon Foundation, and is funded through partnerships with philanthropists and local Jewish organizations. Its goal is to facilitate learning and bring Jewish families closer together.
How Does PJ Library Select Their Books?
PJ Library carries an ever-evolving collection of award-winning Jewish children's books that celebrate Jewish culture, values, and tradition. Each book in the library has been carefully curated by a committee of early-childhood educators, children's literature experts, and Jewish content specialists. Only the best books featuring compelling stories, values, and illustrations are selected. In fact, many of the books are recipients of prestigious literary awards including Caldecott Medals and the Sydney Taylor Book awards.
What Age are PJ Library Books For?
The Jewish children's books in PJ Library are ideal for children ages 6 months through 8 years. For older children ages 9 -12, there's PJ Our Way, the next chapter of PJ Library!
To learn more about PJ Library and sign up, visit their website at pjlibrary.org.
l'shana tova!