If you are looking to add a touch of fun and funky, modern artwork to your home, then you have got to check out the great selection at BirdAve! I received two different prints, and I absolutely love the way look and how they add a splash of fashionable fun to my decor!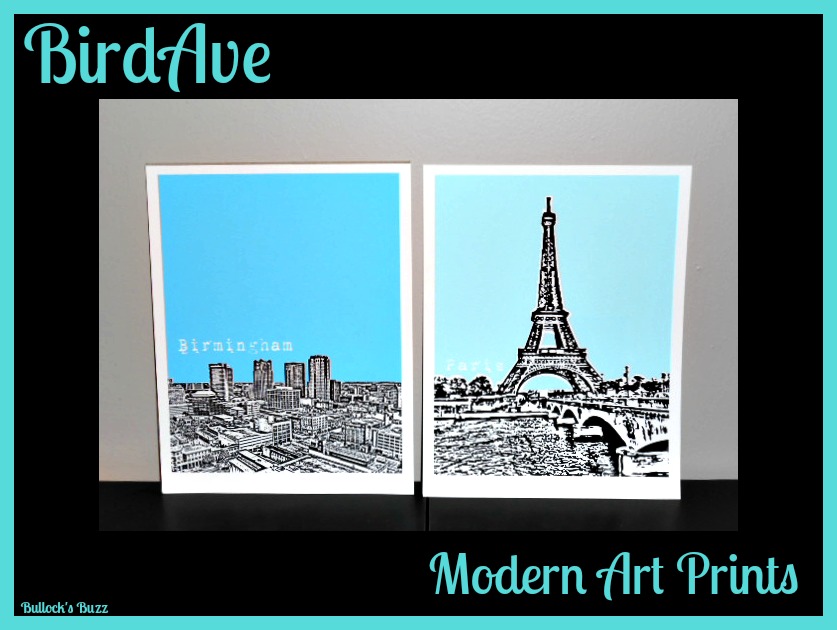 Specializing in city skylines, university decor and stadium posters, BirdAve has been producing modern prints and posters for over three years now, and they are growing in size and popularity daily. Whether you are looking for a print of your hometown's skyline or the city of your dreams, you can find it at BirdAve. Of course, you can always take pictures of your beloved cities and memorable locations, but sometimes you want something a bit more fun and funky and that's where BirdAve comes in.
BirdAve's Skyline Series prints are a unique way to preserve memories of the places you have lived, cities you have traveled to and those you dream of visiting. They offer several scenes from each city, capturing famous landmarks, beautiful views and more. Their University decor is a great way to relive your school days with prints of the university you attended, some including your favorite hangouts and landmarks. Sports fans can always remember that incredible game with one of BirdAve Sports posters featuring stadiums from college campuses to professional venues! BirdAve even makes prints featuring favorite song lyrics, famous sayings, children's prints and even MAC OS shortcut posters!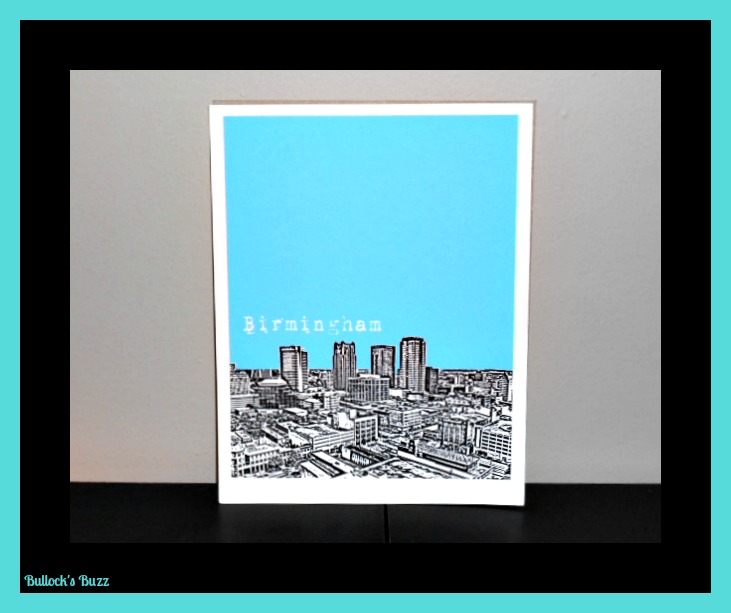 I received two prints, one of my hometown Birmingham, Alabama and one of the Eiffel Tower in Paris. There were several scenes from both cities offered, so choosing my favorites took a few, but I am 100% convinced I choose the perfect ones! Like all of BirdAve's prints, each one was printed on ultra premium, photo quality matte paper using top-of-the line ink by a professional grade printer. I love that each print was printed after I ordered, not just grabbed from a stack of pre-printed artwork. Once the prints arrived, sealed in a sturdy envelope with cardboard backing to protect them, I was quite impressed with the quality! Not only are the colors are bright and deep and the details clear and smudge-free, but the scenes depict each city's skyline almost perfectly!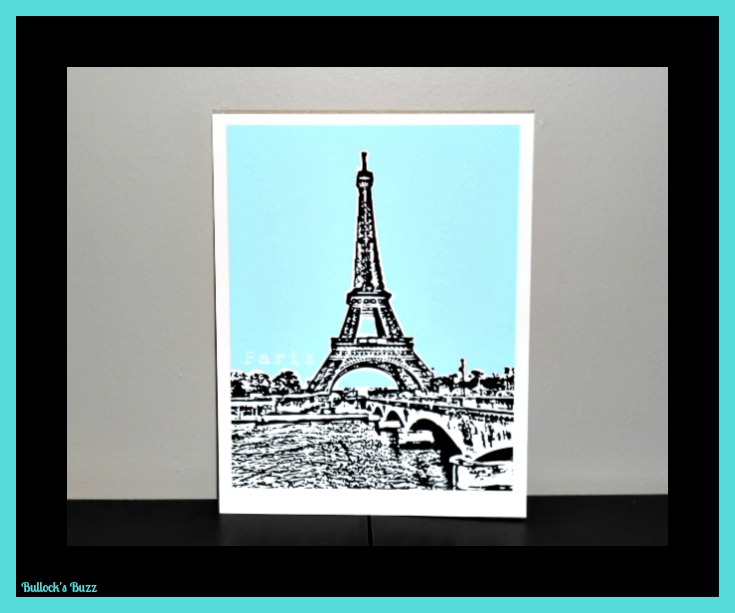 BirdAve's prints are available in a variety of sizes ranging from as small as 8.5″ by 11″, up to 16″ by 20″, and you can choose from a rainbow of background colors. Prices start from as little as $20, and they even offer a Love It or Return It guarantee!
BirdAve was also featured on Catenya's segment on ABC 33/40's Talk of Alabama as part of her Valentine's Day Gift Guide, as well as on her blog at Catenya.com! To order, Simply visit https://www.birdave.com and pick your favorite print! Also, be sure to connect with them on Facebook and Twitter for the latest additions, promotions and more!