Homemade donut holes (from biscuit dough) are dipped in a sweet glaze then rolled in coconut to create a tasty and adorable Bunny Tails treat! This Bunny Tails recipe is the perfect snack for Easter and Spring!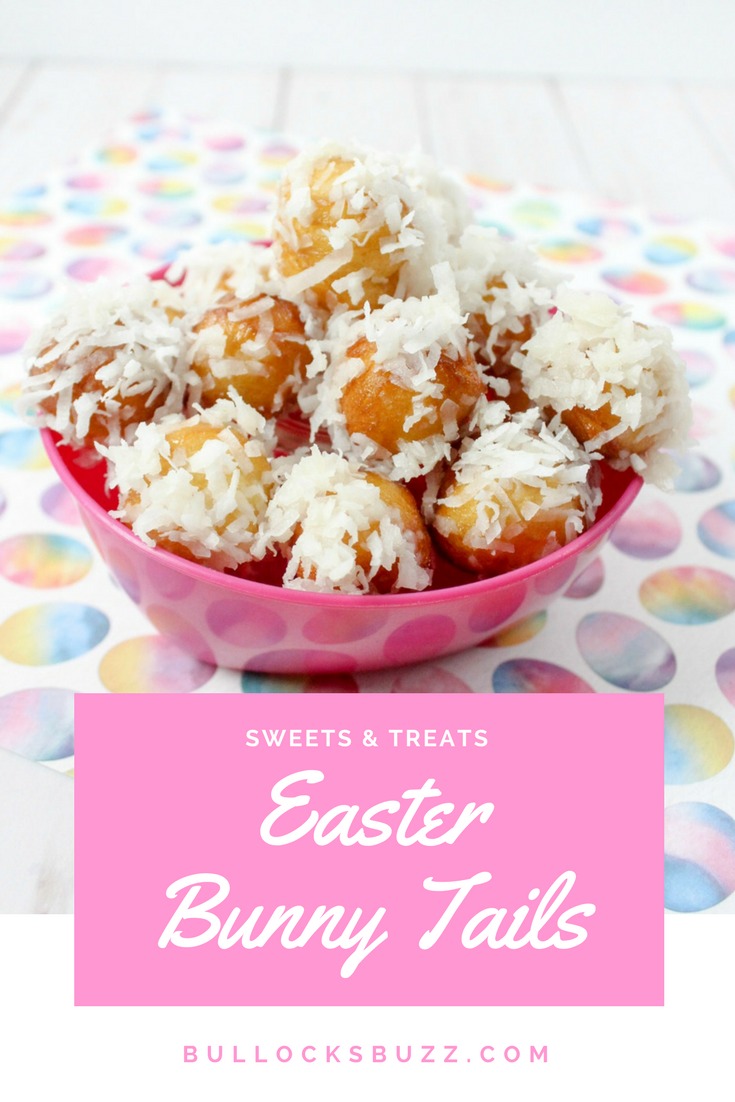 Here comes Peter Cottontail, hopping down the bunny trail. Hippity Hoppity, Hippity Hoppity… okay, I think it's safe to say that I've got rabbit on the brain. And who can blame me? With the warm and sunny days we've had these last few weeks, it's hard not to think about Spring! Of course, along with Spring comes Easter. And with Easter comes bunnies.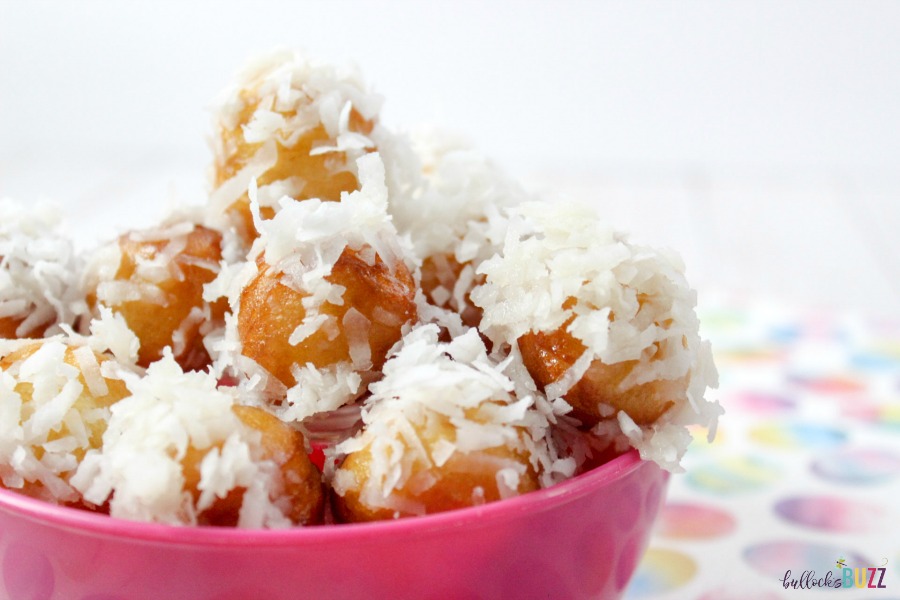 Do you know what else comes with Springtime and Easter? The opportunity to create sweet little spring-themed treats and Easter recipes, as well as fun bunny recipes like these incredibly cute Easter Bunny Cream Cheese Mints and, my latest creation, these extra adorable Bunny Tails!
How to Make Bunny Tails
These cute Bunny Tails are the perfect snack for both spring and Easter. You only need a few ingredients, and they taste absolutely amazing. Best of all, this simple bunny tails recipe takes just minutes to make!
What You Need
Disclosure: This blog post contains affiliate links for products or services I think you'll like. This means if you make a purchase from one of these links, Bullock's Buzz will make a small commission at no additional cost to you. I only recommend products that I use and love.
Kitchen Tools Needed
Ingredients to Make Bunny Tails
This easy recipe calls for just six simple ingredients including:
refrigerated canned biscuits
powdered sugar
milk
vanilla extract
sweetened coconut flakes
vegetable oil
You can find the complete ingredients list and instructions in the printable version of this Bunny Tails recipe at the end of this post.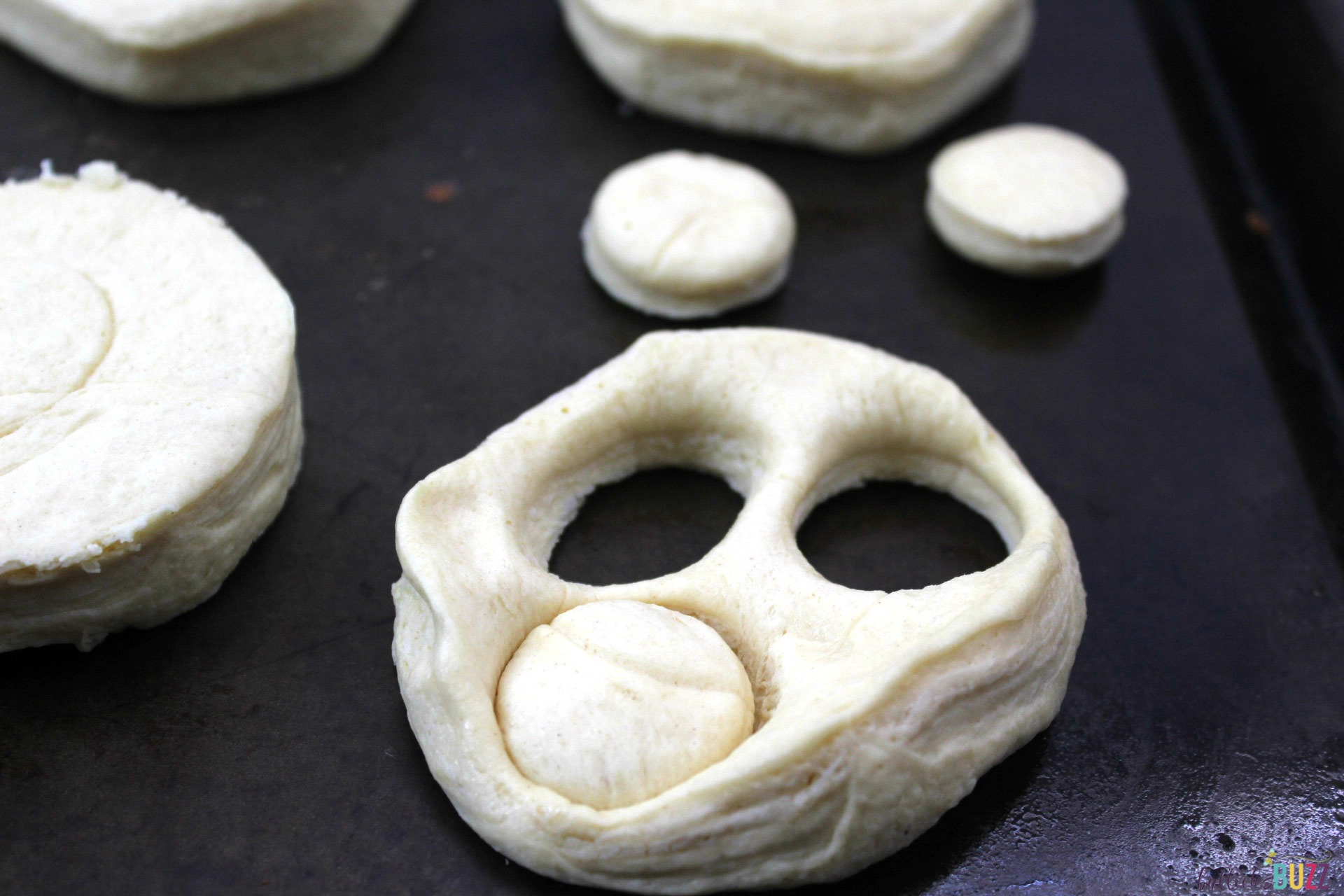 Instructions to Make Bunny Tails
Making this Easter Bunny Tails recipe takes less than ten minutes. It's as easy as cutting out 1-inch rounds from the biscuit dough, cooking them in veggie oil, then rolling them in a sweetened glaze and coconut shreds.
Tips for Making Easter Bunny Tails
If you don't have a 1 inch round cookie cutter, use the cap to a bottle (such as olive oil)!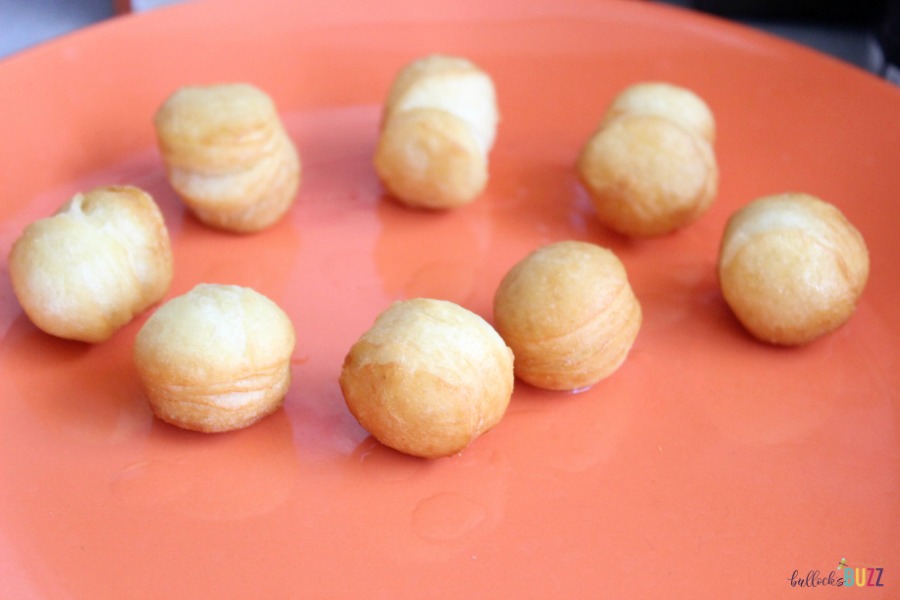 After cooking the donut rounds, be sure to let them cool completely on a plate before dipping and rolling.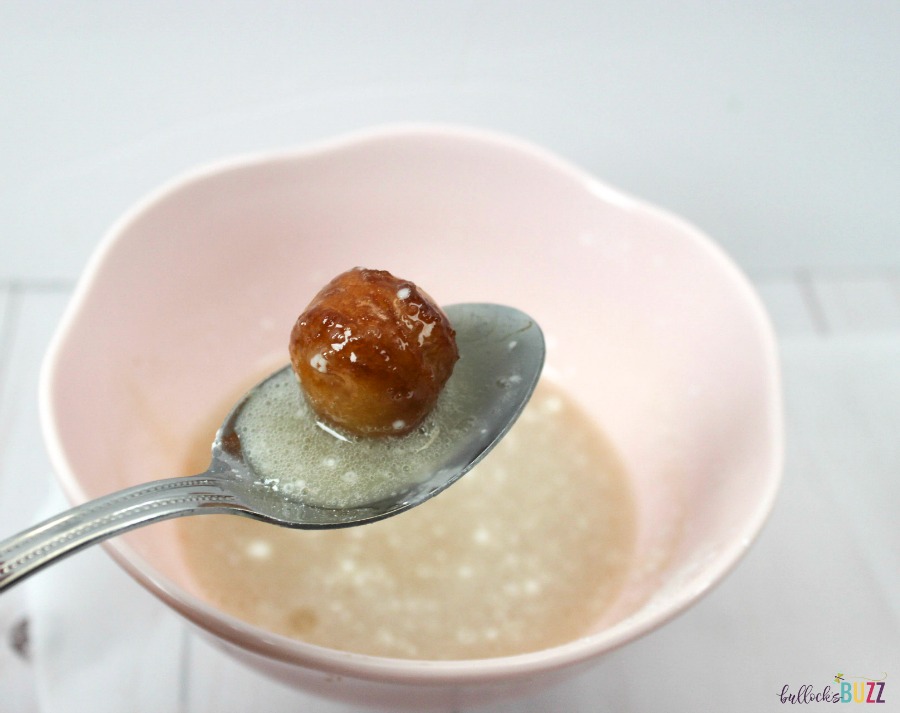 Use a spoon to dip the donut rounds in the sweetened glaze. This makes it a lot easier and a lot less messy!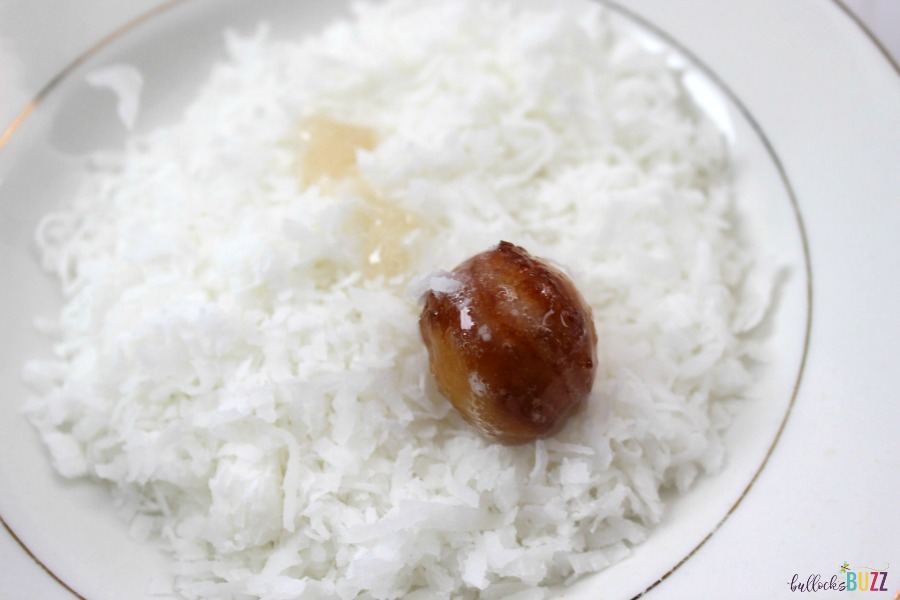 Be sure to use a shallow bowl for the coconut so you can easily roll the glazed tails around until they are completely covered. I used a simple pasta bowl.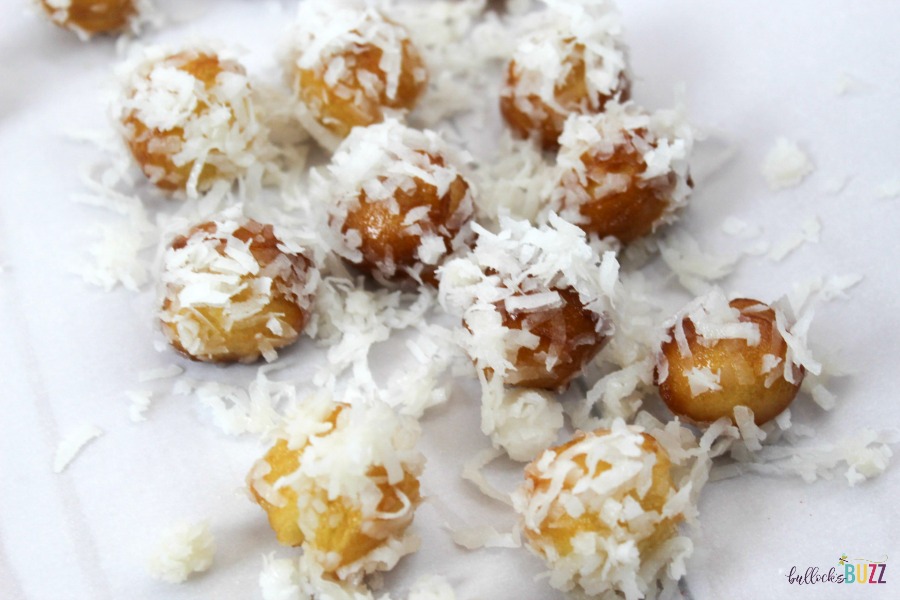 Place the coconut-covered Easter Bunny Tails about 1-inch apart on a piece of parchment paper to set. This takes about 15 minutes.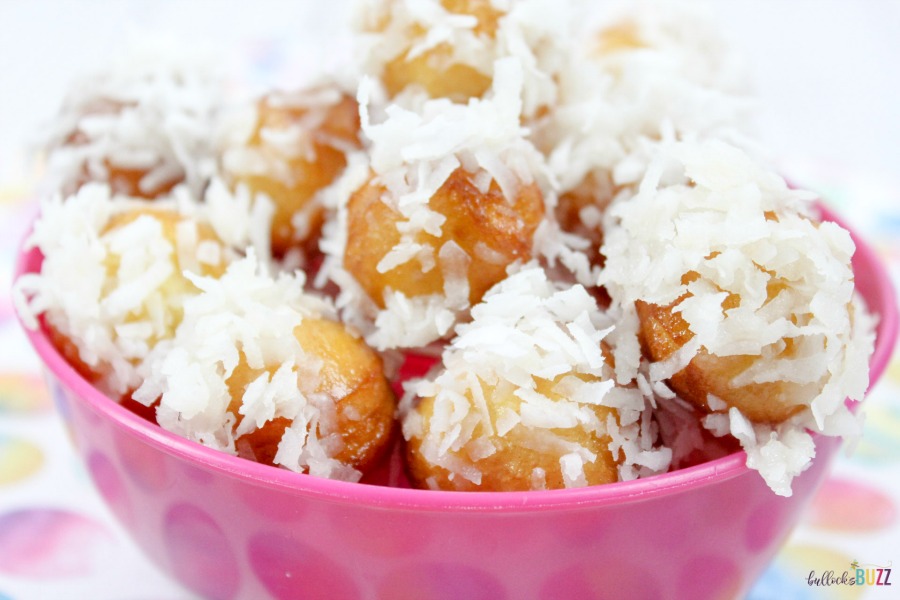 And that's it! Your fun and fuzzy Bunny Tails are finished and ready to eat! Aren't they precious?!
Printable Bunny Tails Recipe
I hope you enjoy these rabbit tails as much as I did! Here is the handy-dandy printable version of this Easter Bunny Tails recipe, followed by more tasty and easy Easter and spring recipes and crafts.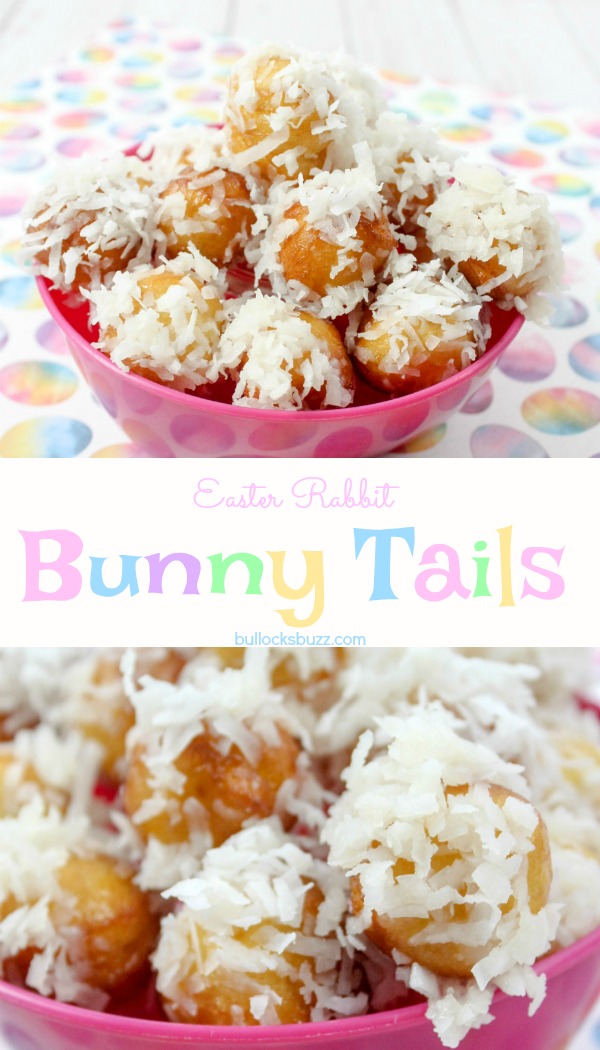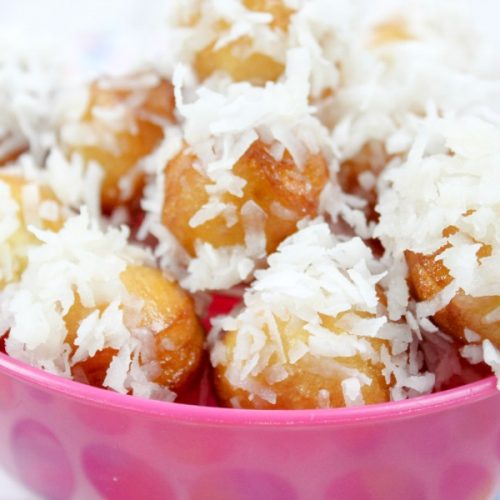 Ingredients
1

can

Refrigerated Biscuits

2

cups

Powdered sugar

4

tablespoons

Milk

1

teaspoon

Vanilla

3

cups

Sweetened coconut flakes

1

cup

Vegetable oil

for frying
Instructions
Pour the vegetable oil into a sauce pan and place on stove over medium-high heat.

Remove the biscuits from the can and lay them on a cutting board. Using a 1 inch round cookie cutter, cut circles from each biscuit. You should be able to get 4 circles from each biscuit. If you don't have a cookie cutter, a bottle cap (such as one from a bottle of olive oil) would work as well.

Carefully place 4-6 of the donut rounds into the oil. Once one side is golden brown, use tongs to flip and fry the other side. When finished, remove from oil and place on a plate to cool.

To make the glaze, add the

milk, vanilla and powdered sugar to a shallow bowl, and mix until combined.

In a second shallow bowl, add the sweetened coconut shreds.

Dip each donut round into the glaze and then roll it around in the coconut until covered. Place on parchment paper to set.
More Spring and Easter Recipes
Be sure to check back for more fun Spring-themed and Easter Bunny recipes, treats and crafts soon. In the meantime, here are a few more spring and Easter crafts and recipes. Have a hippity hoppity happy Easter!