So he finally proposed and you said yes! You're now a bride to be and cannot stop gushing over all the preparations and shopping to be done. There's the dress, the menu, the photographer, the theme, and so on. But, when it comes to choosing bridal jewelry, you're stuck.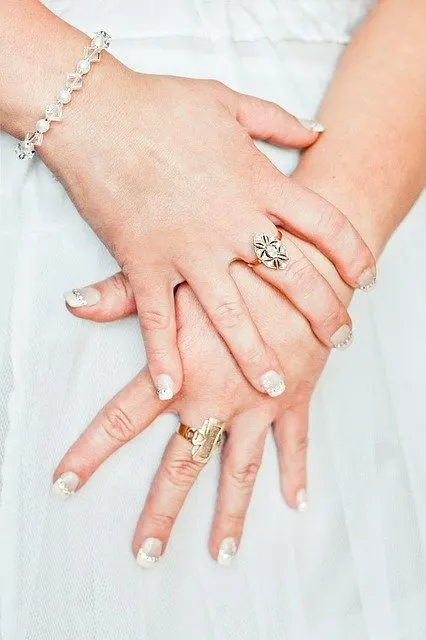 Don't worry! I'm here to help. Here are a few ideas to help you build up a swoon-worthy selection of bridal jewelry for your bridal trousseau. Let's begin!
1. Diamonds
It's no lie that diamonds are a girl's best friend! Especially when it comes to choosing bridal jewelry! And it doesn't end with that glistening solitaire on your finger. Apart from the ring, diamond earrings and a pendant look great with a bridal ensemble.
Whether you are a conventional or a minimalist bride, you can always find diamond jewelry that fits your taste and preferences. And the fact that diamonds are incredibly long-lasting adds in a lot of oomph factor for a newly married bride.
However, if none of the diamond jewelry pieces you've seen so far excite you, you can pick some wholesale diamonds and create a collection customized to your likings. You could also add a bot of a personal touch for sentimental value.
2. Gemstones
Don't forget about gemstones when choosing bridal jewelry. If you are an experimental bride and are not too afraid to play with colors, then gemstones are perfect for you. This trend is hugely popular with royals all over the world. Gemstones are very eye-catching and can be matched with all your pre and post-wedding dresses.
If you are a sun sign believer, you could also incorporate this with your birthstone and make it a part of your bridal jewelry. The most preferred choices are usually topaz, morganite, aquamarine, amethyst, or rubies. And in case you were on the search for something blue, then a little blue sapphire could be all that you may need.
It is also important to consider the meaning behind gemstone pieces. For instance, Rose Quartz is known as the "love stone" because it is said to promote love, compassion, and happiness. It is also thought to balance the heart chakra and soothe emotions.
As a symbol of love and luck, brides often wear Rose Quartz gemstone bracelets and rings on their wedding day. In addition to rose quartz, other popular gemstones for weddings include sapphires (for fidelity), rubies (for passion), and diamonds (for everlasting love).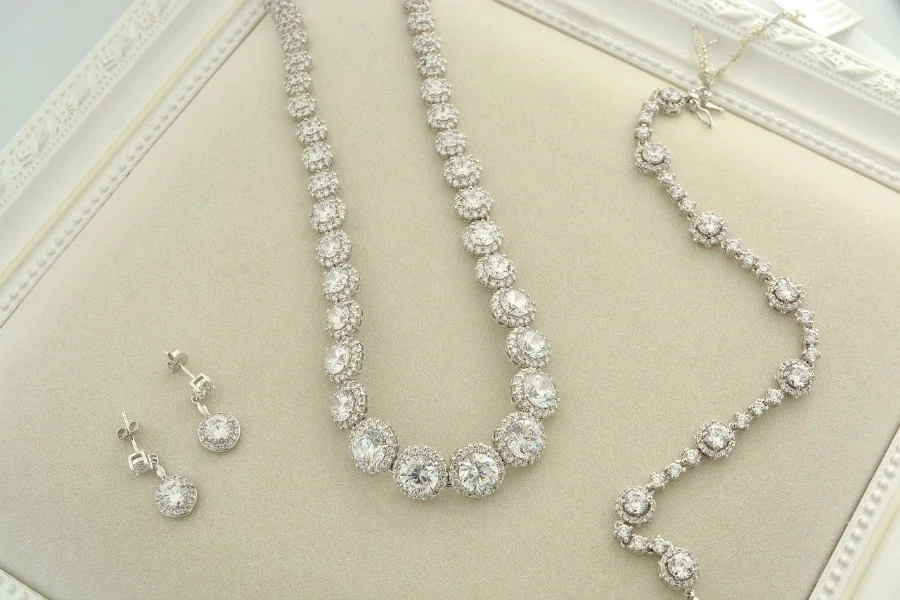 3. Platinum Pieces
When choosing bridal jewelry, why stop at diamonds when you can get some unique pieces in platinum as well. Platinum has great strength and strong resistance to tarnish. It is also known to withstand extreme temperatures. Therefore, it makes platinum jewelry super durable and a perfect fit to wear on a daily basis.
So, if you were looking for something that could take on the middle eastern heat or the polar cold on your post-wedding travel experiences, then this could be your answer. You could go in for platinum chains and bracelets, and you could be sure that they will maintain their good looks in the years to come.
Final Thoughts on Choosing Bridal Jewelry
Your wedding is one of the most special events of your life and you will want to look your absolute beautiful best — including your bridal jewelry. Remember that versatility is the key. Pick wearable pieces for the wedding and after. I wish you all the best for this new chapter ahead in your life.