You've gotten their clothes, their school supplies, their adorable animal-themed backpacks and colorful personalized lunchboxes, but have you given any thought of what type of cup to send with your child to school? When it comes to buying drink containers for my child's lunch, there are three qualities I look for – the ability to keep his drink cold (or hot), BPA-free materials, and 100% spill proof-ness (is that even a word?). And that's where the Contigo Spill Proof Kids Tumbler comes in.
Please note, this post may contain Amazon affiliate links to make shopping easy. If you make a purchase through these links, I'll make a small bonus at no extra charge to you.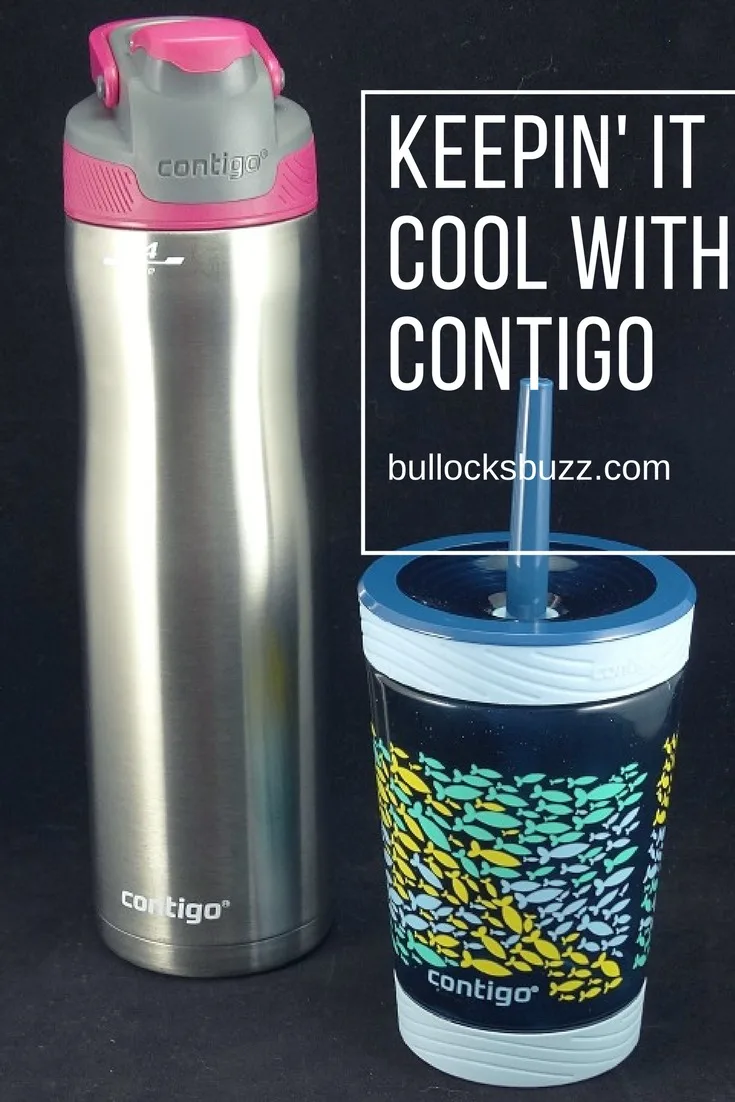 If you've been reading this blog, you may remember a review I did of the Contigo Autoseal West Loop Travel Mug. These colorful, stainless steel travel mugs quickly became a household favorite and we still use them to this day. So when Contigo offered the chance to review their brand new Spill Proof Kids Tumbler, and their AUTOSEAL® Chill Stainless Steel Water Bottle, I jumped on it.
Contigo Spill Proof Kids Tumbler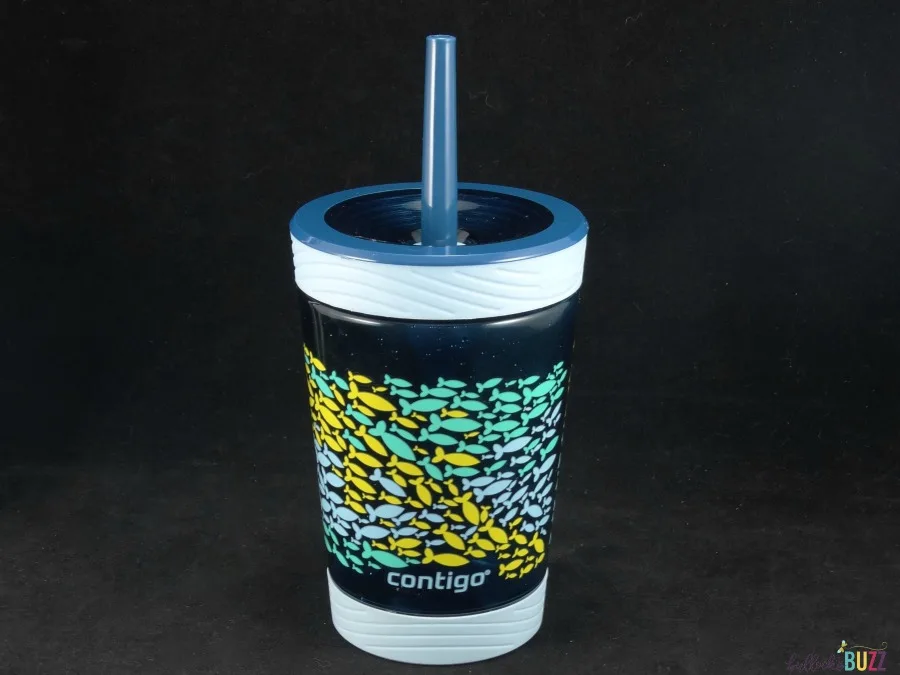 The Contigo Spill Proof Kids Tumbler (affiliate link) is a brightly-patterned, 14 ounce tumbler made from 100% BPA free plastic. It features a screw-on lid, a no-spill valve in the straw, and a silicon seal around where the straw enters the lid for added protection.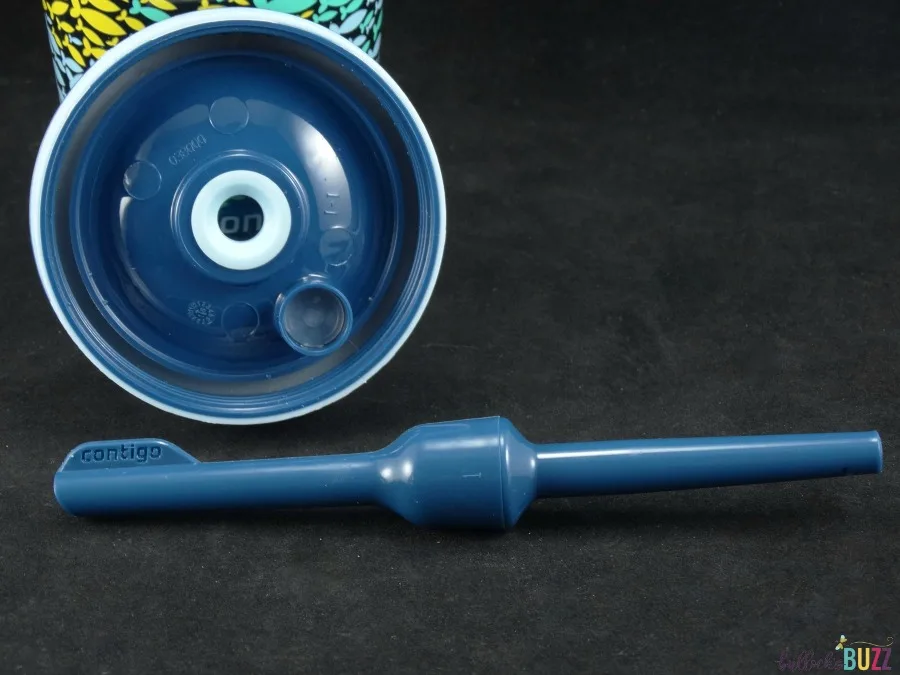 On the bottom of the tumbler is a soft grip pad which helps prevent accidental tippings. The entire cup is designed to prevent leaks and spills – even when the cup is upside down.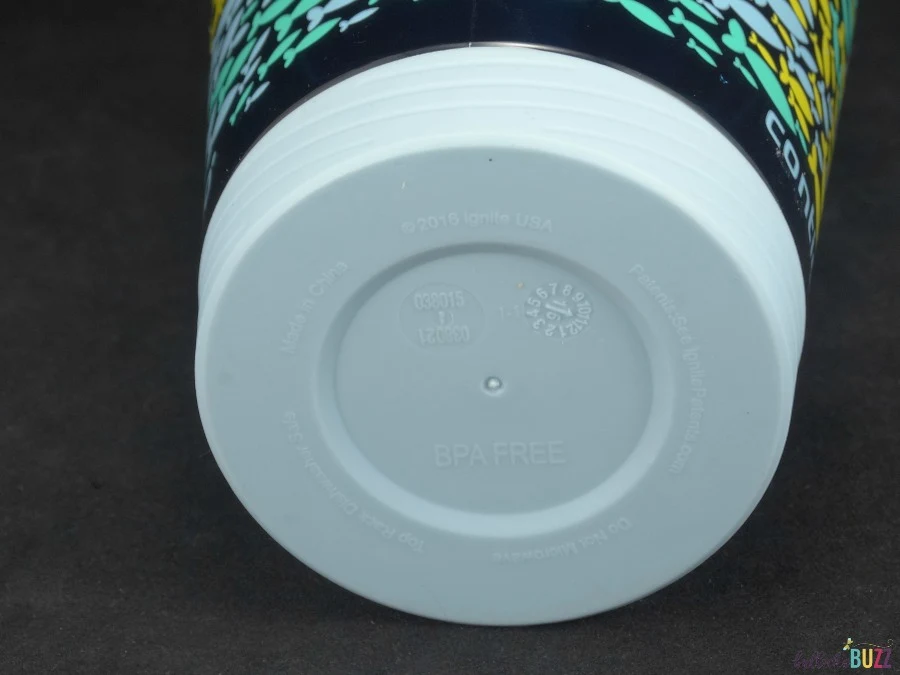 Measuring a little under 5.5 inches in height, and approximately 3.5 inches at its widest point, it's the perfect size for little hands. Plus, it also fits most car cup holders making it ideal for on-the-go refreshment.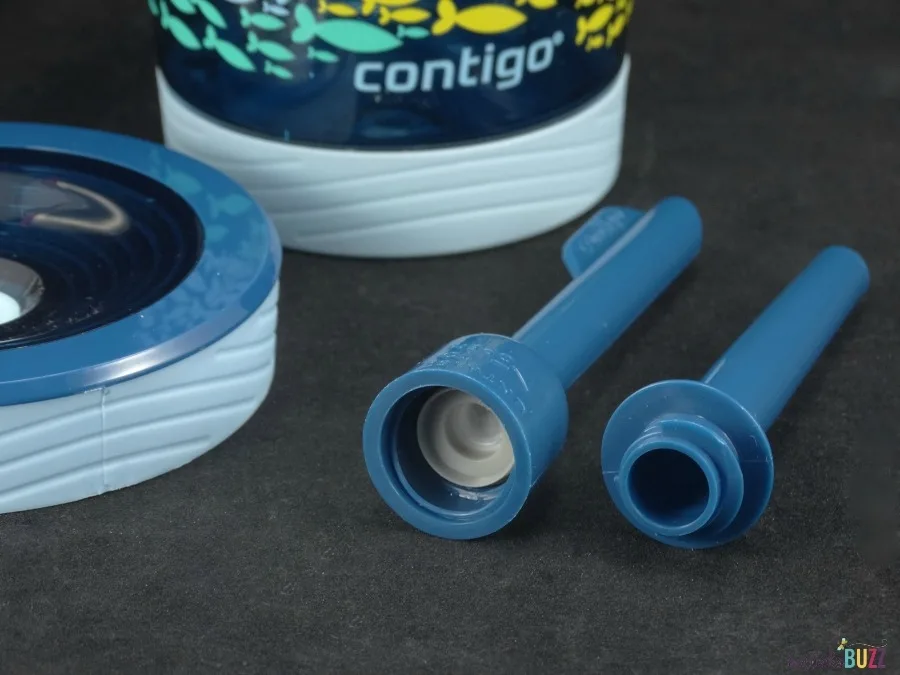 When you're ready to wash the Contigo Spill Proof Kids Tumbler, the spill-proof straw twists apart for an easy clean; plus, the straw, lid, and body are top-rack dishwasher safe.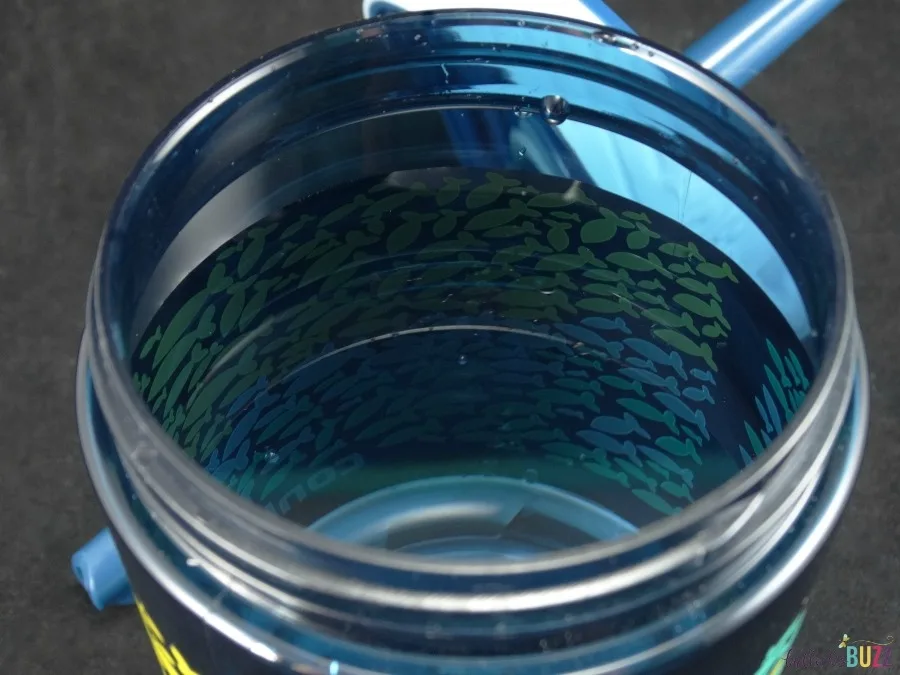 Like all Contigo products I've tried, this cute kids cup is very well made, and it does what it is designed to do. Before giving it to A., I tested it myself, filling it with water and knocking it over, turning it sideways and even upside down. The results? Not one little leak or spill from the cup, and just one slow drop from the straw when the cup was completely upside down and I was shaking it.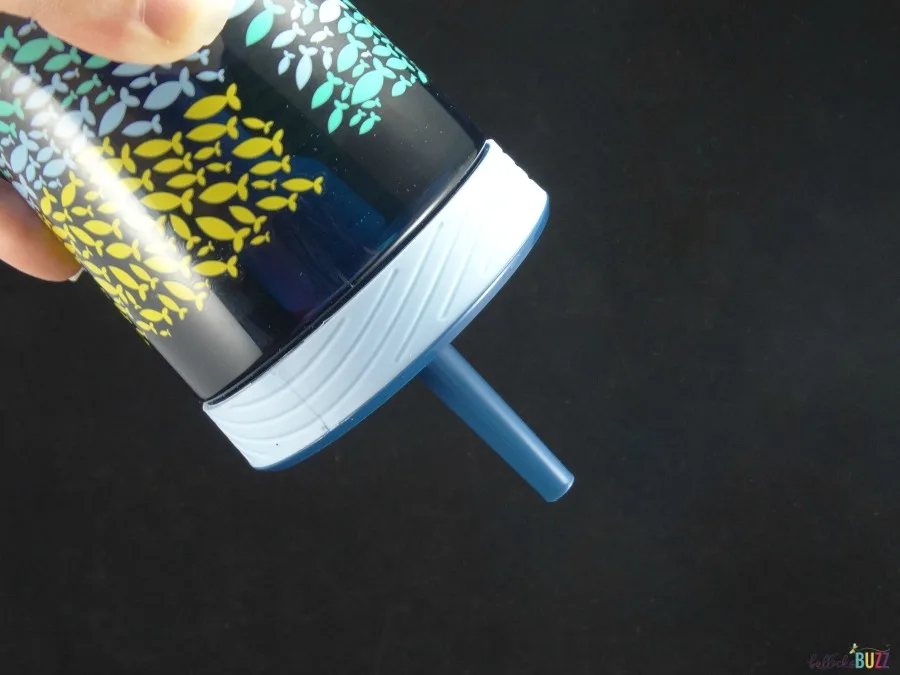 It's a high quality tumbler perfect for kids. And all of the qualities that make the Spill-Proof Kids Tumbler great for school, also make it ideal for upgrading your toddler from a sippy cup to a big person tumbler!
Contigo AUTOSEAL® Chill Stainless Steel Water Bottle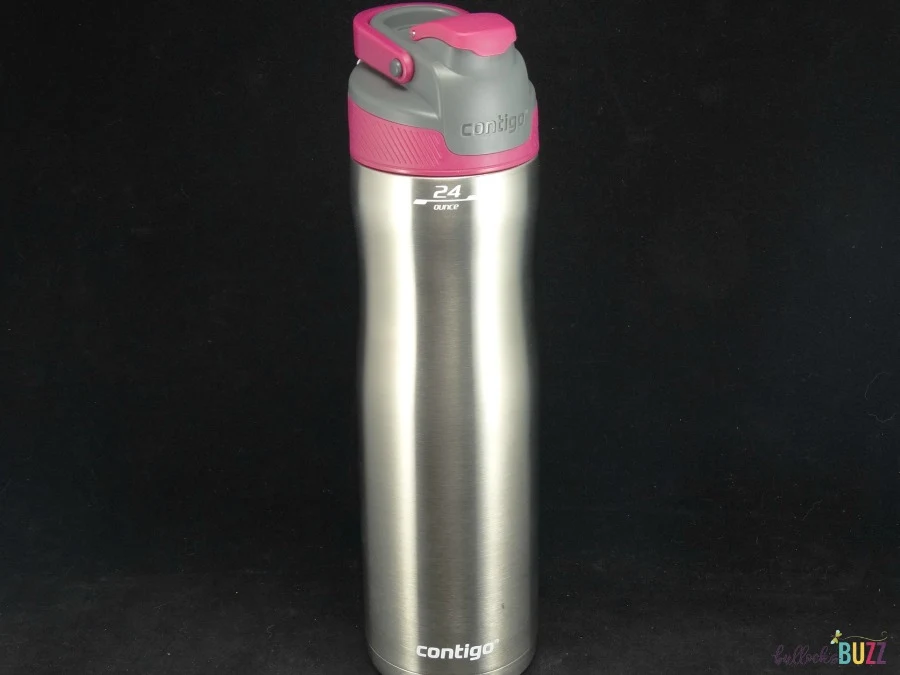 And for us adults, the Contigo Autoseal® Chill Stainless Steel Water Bottle (affiliate link) is perfect for keeping cool drinks cold. I cannot even begin to count how many travel cups I've tried that are advertised to keep your drink cold, yet when it comes down to it, hardly work at all. Either the drink becomes room temperature or the outside of the bottle is drenched in condensation.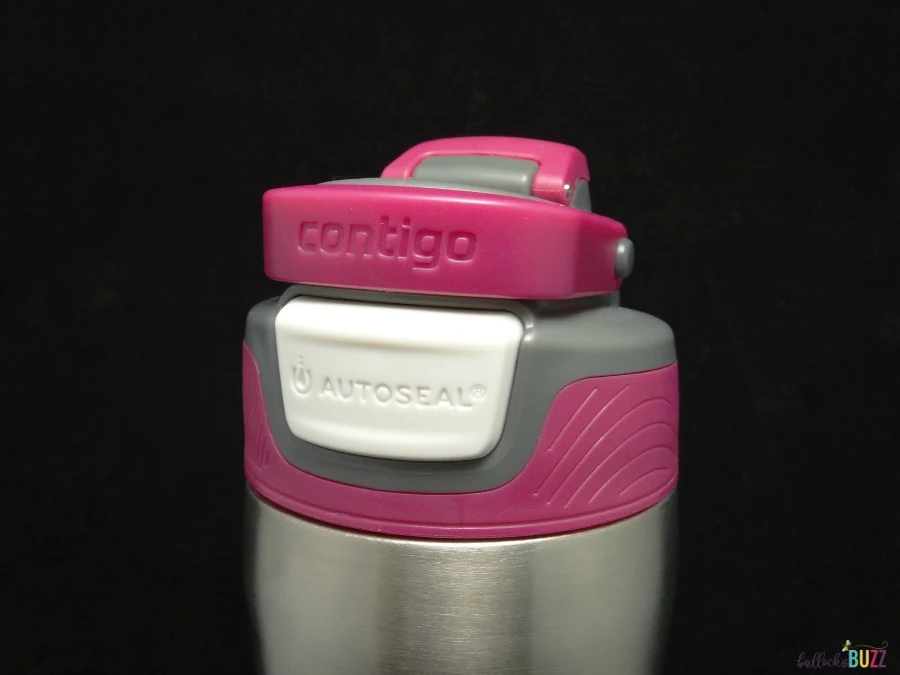 The Contigo Autoseal Chill Stainless Water Bottle really does keep drinks ice cold for hours on end. Featuring Thermalock™ vacuum insulation, this stainless steel water bottle is advertised to keep drinks cold for up to 28 hours. The screw-on, BPA-free lid is designed with AUTOSEAL® technology making it completely leak and spill proof.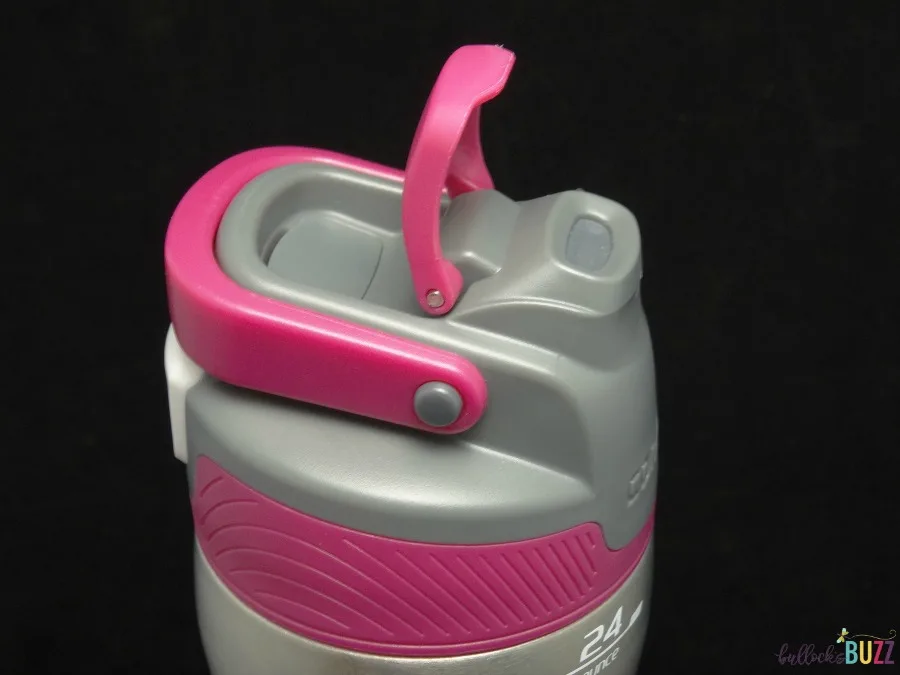 I love the way this lid works. Just press to sip and release to seal automatically. There is also a spout cover you can use to help protect against dirt and germs. And a clever little handle makes it easy to carry around.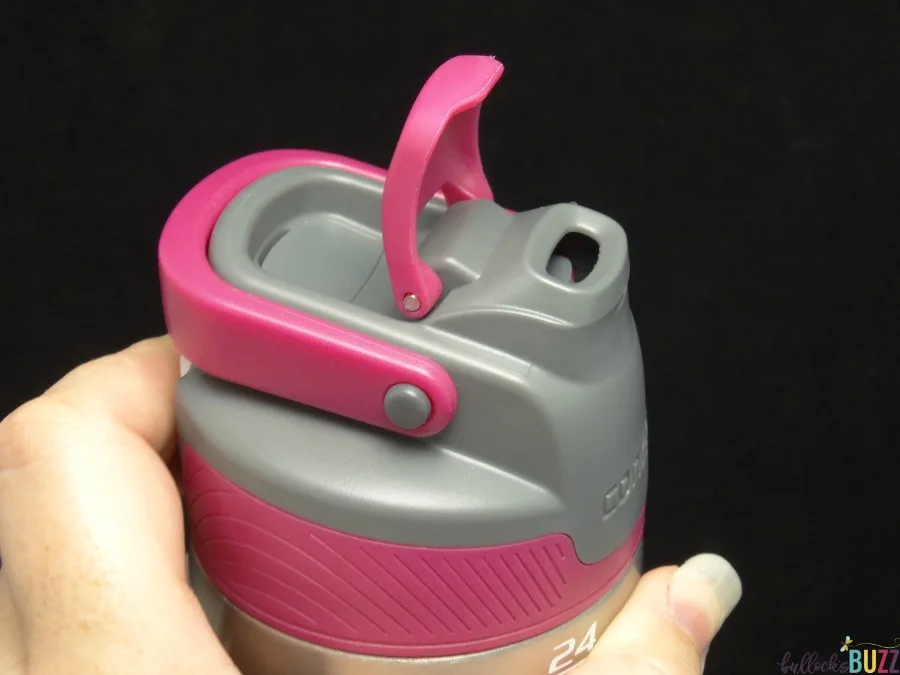 Measuring around 11 inches in height and 2.75 inches in width, this 24 ounce water bottle holds enough liquid to keep you hydrated on even the hottest of days. And when you're ready to wash it, the lid can go on the top rack of the dishwasher, but you will need to hand wash the body.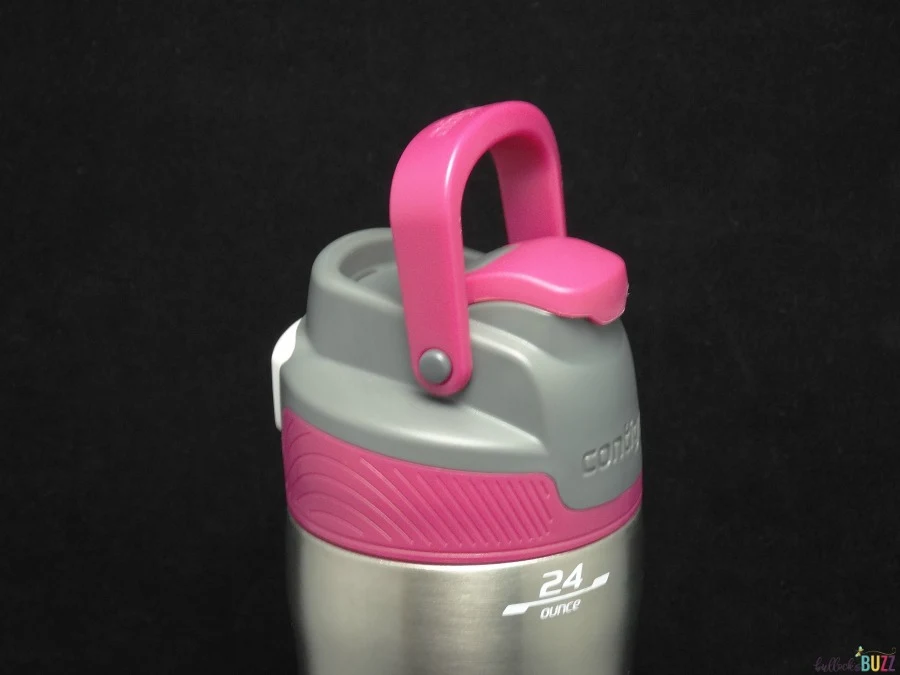 Just like with the Spill Proof Kids Tumbler, I gave this bottle a thorough testing. While I haven't yet left anything in there for 28 hours, I was definitely impressed with how long it kept my water and juice cold. I think the longest amount of time there was liquid in it was 9 hours, and it stayed nice and cold. Even the ice was still in there. I also did not notice any condensation build up on the outside when I kept it filled with ice water, either. And as far as spills and drips, nothing came out, even when held upside down.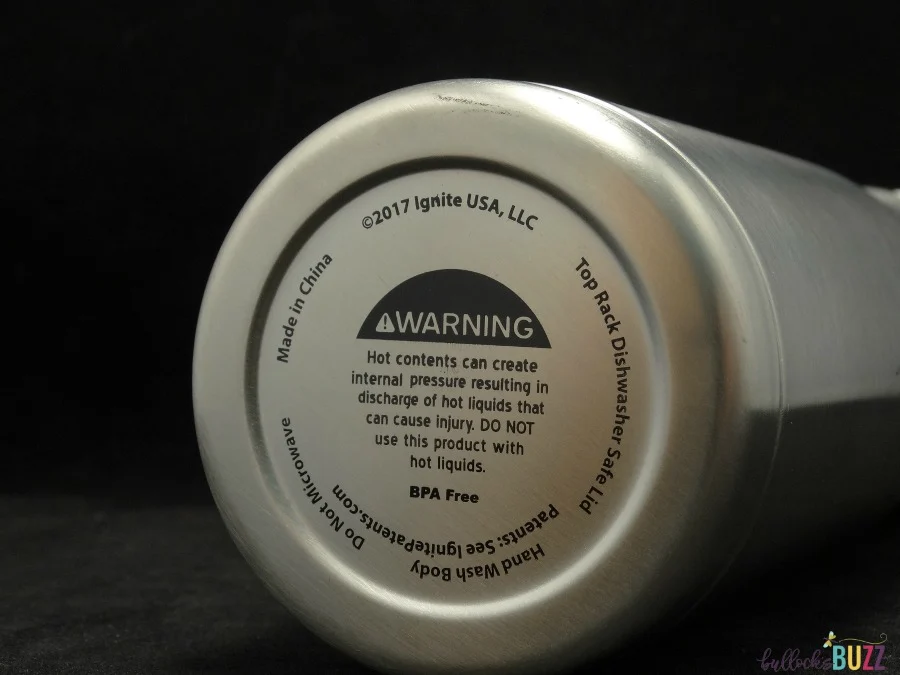 In Conclusion
Overall I am very pleased with both Contigo bottles. The Contigo Spill Proof Kids Tumbler (affiliate link) comes in four fun and colorful patterns, and the Chill Stainless Water Bottle (affiliate link) comes in five different cheerful color combinations (the lid). Both can be purchased directly through the Contigo website, as well as on Amazon. Both come with a lifetime guarantee in the USA and Canada.