5 Grab-and-Go Breakfast Ideas for Busy Weekday Mornings
Now that school is back in session, mornings have suddenly become much more hectic. Especially weekday mornings! You've got to get everyone up, dressed, packed, fed and ready to go. Unfortunately, those busy mornings rarely leave time for a home cooked breakfast. And we all know that breakfast is the most important meal of the day! So to help make those school day mornings a bit easier, I've gathered together 5 grab-and-go breakfast ideas that are easy to prepare, delicious, and healthy.
Please note, this post may contain Amazon affiliate links to make shopping easy. If you make a purchase through these links, I'll make a small bonus at no extra charge to you.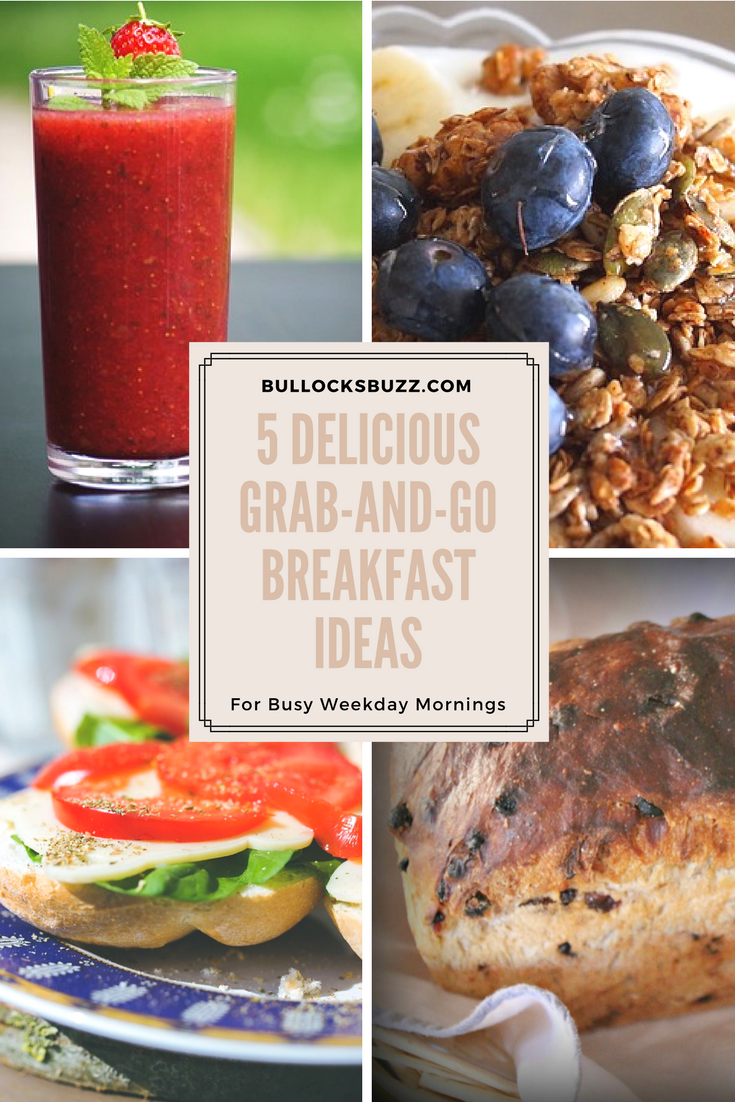 1. Fruit and Nut Loaf
One easy way to have breakfast ready for the entire week is by making a healthy loaf of bread ahead of time. Choose a bread loaf recipe that has lots of fruit and nuts in it. This is a lot healthier than making a loaf of cinnamon raisin bread, which might be delicious, but doesn't contain as many nutrients.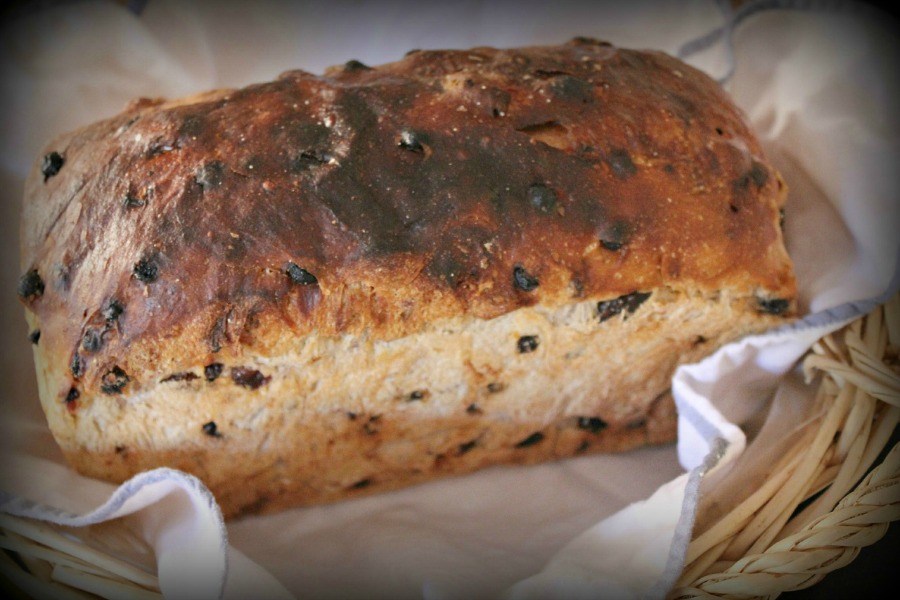 Try a multi-berry loaf with applesauce and walnuts or a loaf with fig and almonds. Seed and nut packed loaves are another idea. And this Nut and Fruit Loaf is one of my family's favorite bread recipes.
2. Protein or Breakfast Bars
Breakfast bars are one of my family's favorite grab-and-go breakfast ideas. They're great when you are low on time, but you don't want to hand your children a sugar-filled Pop-Tart when they leave the house. Healthy breakfast bars and protein bars tend to have more vitamins and minerals, plus extra protein to keep your family energized.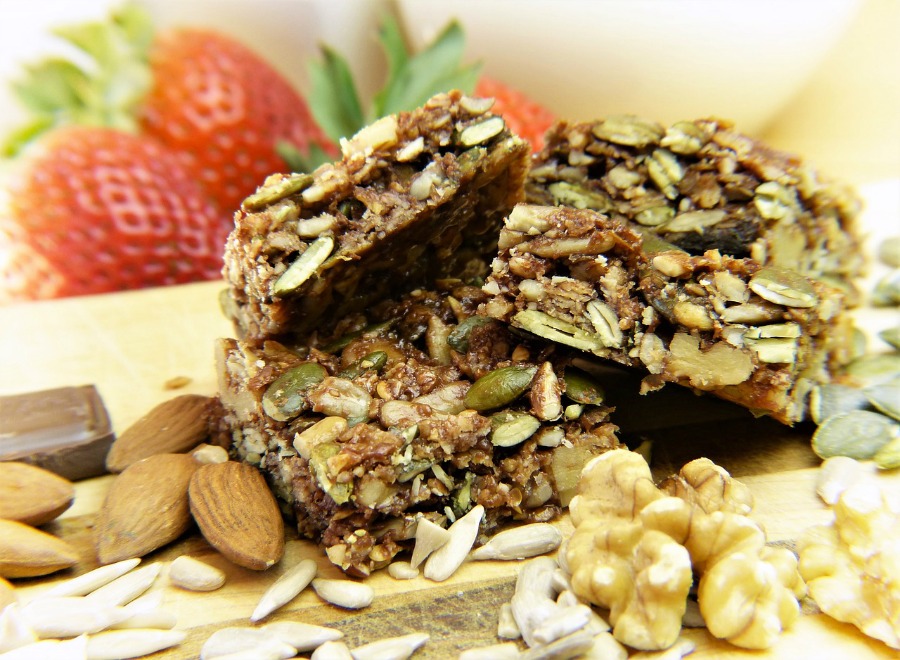 You can also make your own breakfast bars with just a few simple ingredients. They don't take long to make, and there are all sorts of tasty flavors to experiment with. Do a quick Google search for breakfast bar recipes, and pick out your favorites.
3. Smoothies
Smoothies are not only healthy and easy to make, but with the right bottle, they can be something anyone in your family can take with them on a busy morning. To make things even easier, you can prepare some of the ingredients the night before, such as chopping up and freezing fruit and putting them in serving-size baggies. Then, in the morning, all you have to do is grab a baggie, add it to a blender with milk and yogurt (I use a Nutri Ninja and love it!), and you have yourself a delicious and healthy smoothie.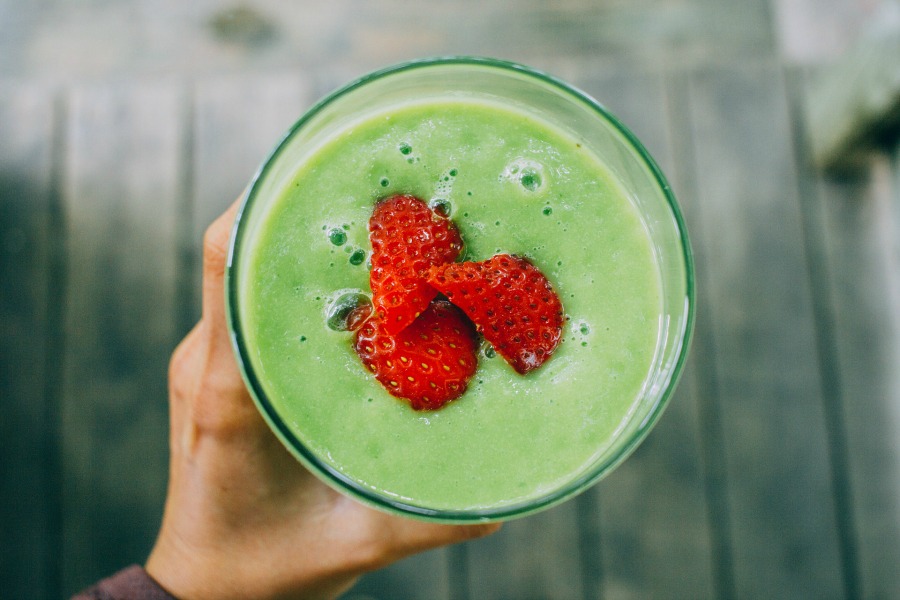 Another great thing about smoothies, is the wide assortment of flavors. If you prefer a sweet taste, try smoothies made with fresh fruit such as this Strawberry Vanilla smoothie. For an extra filling smoothie that provides an energy boost, try a peanut butter and protein smoothie. Green smoothies are ideal for providing lots of vitamins and nutrients. A quick online search will provide you with limitless amount of smoothie recipes.
4. Breakfast Sandwiches
Believe it or not, it is actually quite easy to make healthier versions of the breakfast sandwiches you can get from a fast food drive-thru. Plus, they can be made ahead of time which means you can save even more time on those busy mornings.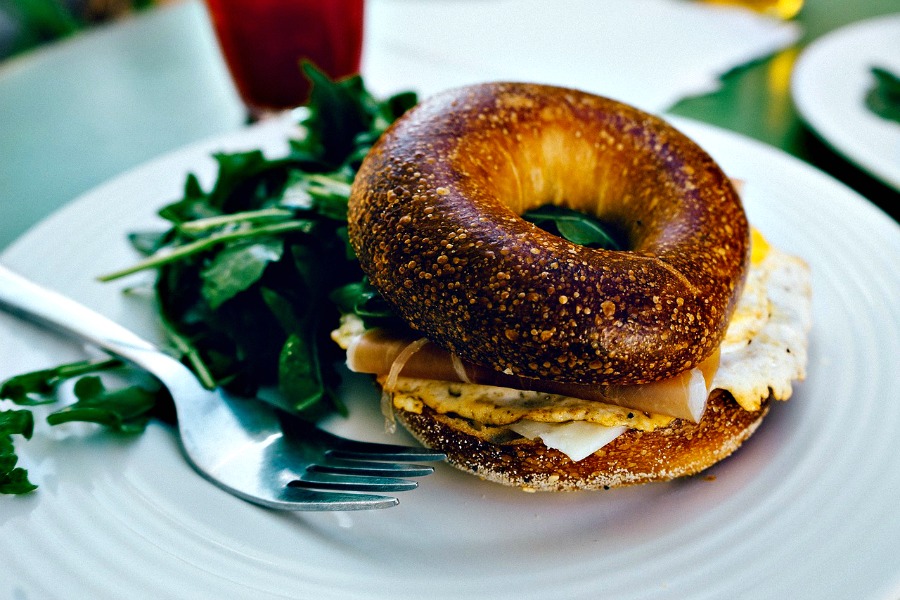 For example, for a quick and easy breakfast sandwich make the eggs ahead of time by putting an egg into individual muffin tins, then baking them until the eggs are cooked. Then put an egg on top of whole wheat or whole grain English muffins or bagels along with a slice of cheese and anything else you like. Wrap up each sandwich individually and pop it in the freezer. In the morning, you can hand one to each family member to heat up or let defrost until they are ready to eat.
5. Homemade Granola
Don't forget about granola! This is another of our favorite healthy grab-and-go breakfast ideas. Granola makes a great breakfast or snack choice for your family, and it's easy for them to bring along on busy mornings. Of course, the best granola is homemade granola. It's quick and easy, and much less expensive than buying it at the store. Plus, you know exactly what goes into it. You can add nuts, grains, dried fruit, and all sorts of other ingredients. And the flavor combinations are limitless!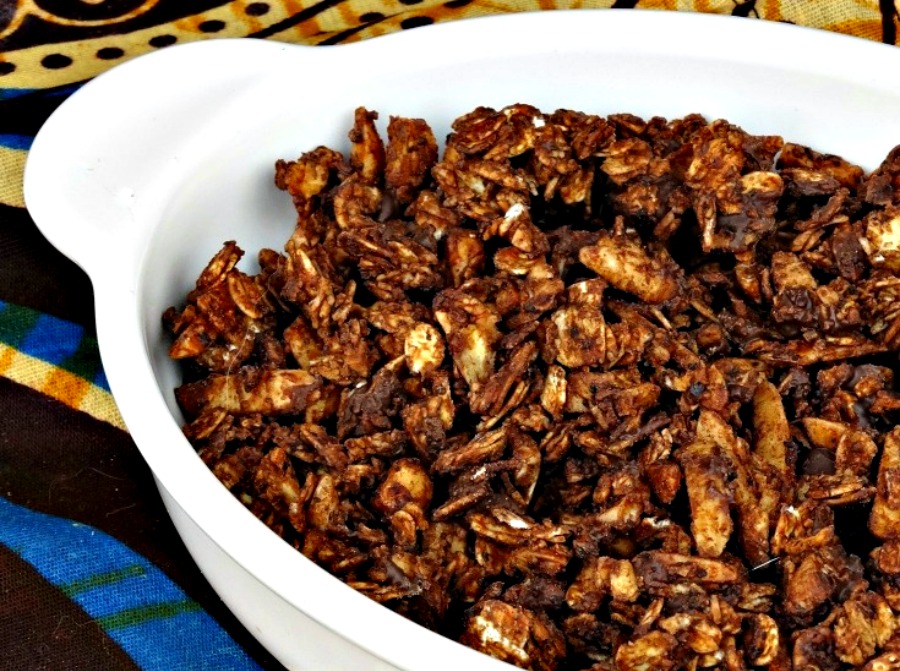 You can make chocolate granola, honey almond granola, or even Peanut Butter and Jelly Granola. This Mocha Granola recipe is a must if you love chocolate and/or coffee – it's my personal favorite! Once your homemade granola is made, let it cool, then put it in individual baggies. In the morning, everyone can grab a bag of granola to munch on or add it to a bowl with some milk or even some yogurt.
In Conclusion
Don't let the craziness of weekday mornings prevent you from ensuring your family eats a healthy and filling breakfast. Try these 5 grab-and-go breakfast ideas and rest easy knowing your family is getting the food they need for a successful day.