These Drunken Pumpkin Sour Apple Vodka Gummies are the perfect adult-only Fall or Halloween candy treat! Gummy pumpkins are infused with Sour Apple Vodka and served over a bed of sweet toasted coconut in this easy vodka gummies recipe.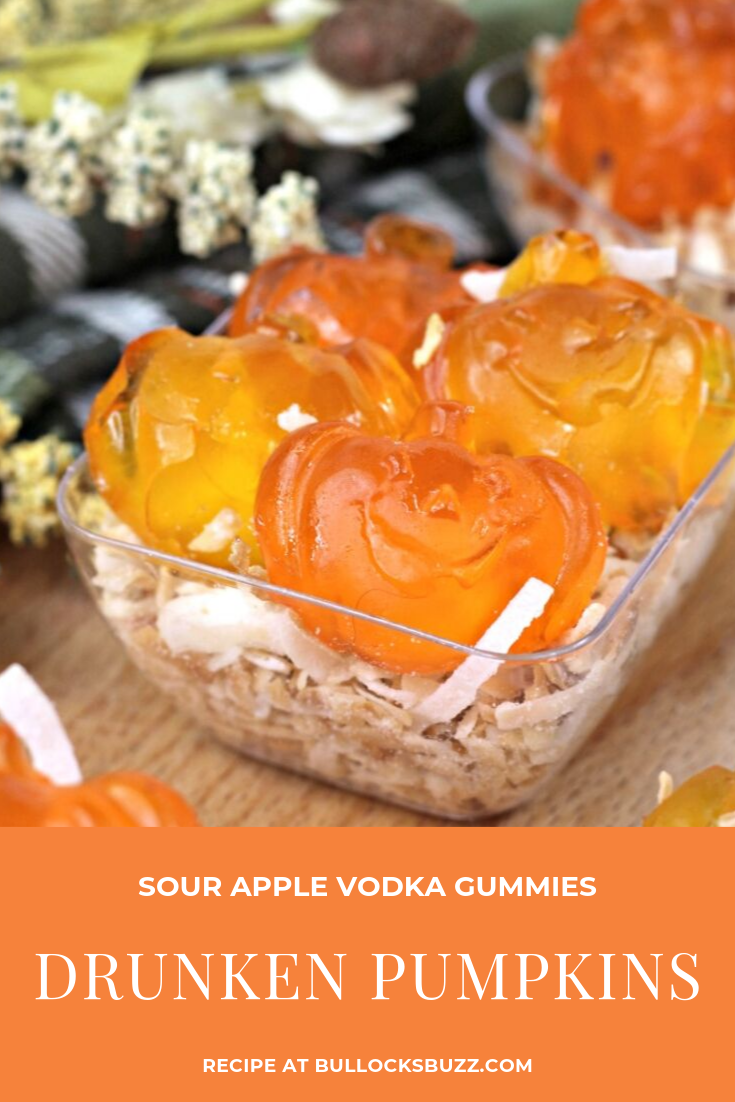 When it comes to simple, yet fun alcohol-centric recipes, vodka gummies definitely take the prize! They are easy to make and taste SO good. Plus they're a fun way to take a simple treat and give it a festive and adult twist. And when it comes to Fall gatherings and Halloween parties, these Drunken Pumpkins are the perfect vodka gummies recipe!
Candy is dandy, and liquor is quicker…and with this Drunken Pumpkin Sour Apple Vodka Gummies recipe you get the best of both worlds! And while this should be obvious, just remember that these Drunken Pumpkins are most definitely not for the kids!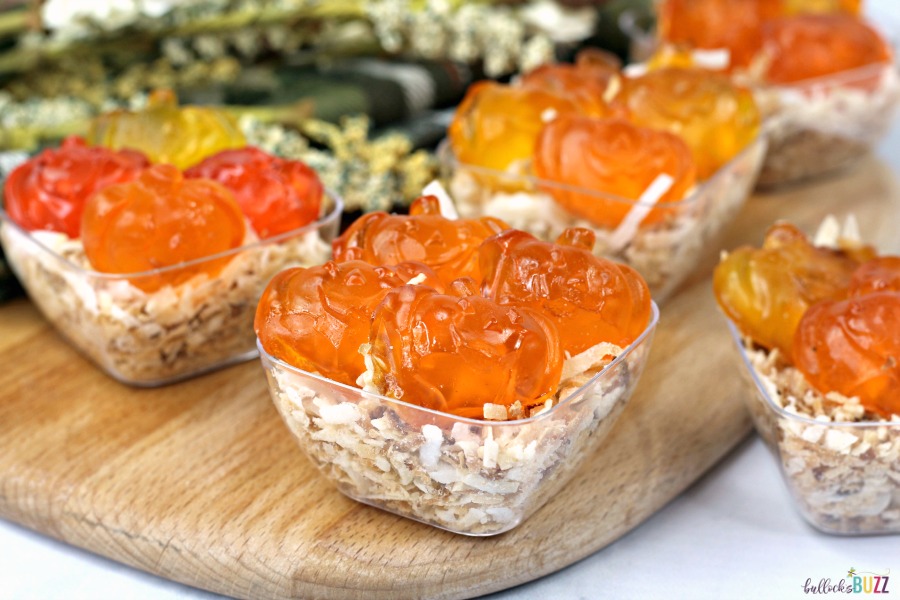 How to Make Sour Apple Vodka Gummies for Halloween
This easy sour apple vodka gummies recipe uses just two simple ingredients: Sour Apple Vodka and pumpkin gummies. However, if you plan to serve them up the same way I did, then you will also need some toasted coconut. And, yes, the coconut will likely stick to some of the gummies, but the rich, sweet flavor blends perfectly with the tart and sour apple!
So without further ado…here's how to make these fun and festive Halloween Drunken Pumpkin vodka gummies (the complete ingredients and instructions are listed in the printable recipe at the bottom of this post) – as well as some common questions about making, serving and storing vodka gummies.
Kitchen Tools You May Need
Sour Apple Vodka Gummies Ingredients
Sour Apple Vodka (avoid cheap, use a mid-priced)
Toasted coconut (for presentation)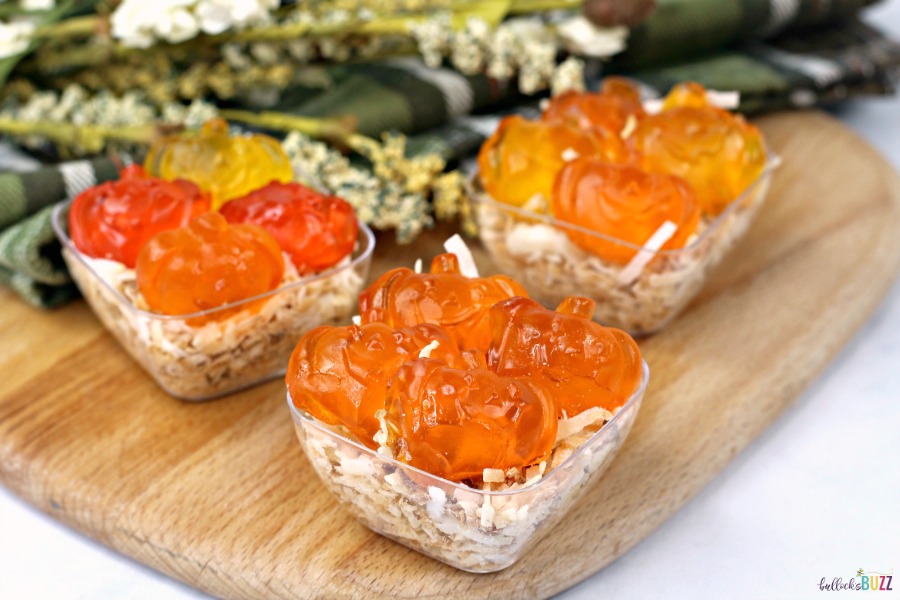 Drunkin Pumpkins Recipe Instructions
To make these tasty sour apple vodka gummies literally take just minutes to make as the gummies do the majority of the work.
Simply dump the gummy pumpkins in the bowl, and pour the Sour Apple Vodka over them until they are completely immersed. You don't want to drown them, pour just enough Sour Apple Vodka to cover the candy. Then seal the bowl with plastic wrap, and place them in the fridge.
Wait for the gummy pumpkins to soak up the vodka, which can typically take 24 to 48 hours. I find that the longer you let them soak, the better. Just be sure to stir the pumpkins every day, carefully breaking them apart if they try to stick together.
Once the alcohol is absorbed, leave the pumpkins in the fridge until about you are ready to serve them.
Serving the Drunken Pumpkins Vodka Gummies
Right before party time, lightly toast the coconut and allow it to cool completely. Next, add a spoonful or two of the coconut to the bottom of the snack cups, and then top it with the sour apple vodka gummy pumpkins.
And that's it! Just remember to drink…errr…eat responsibly, and enjoy!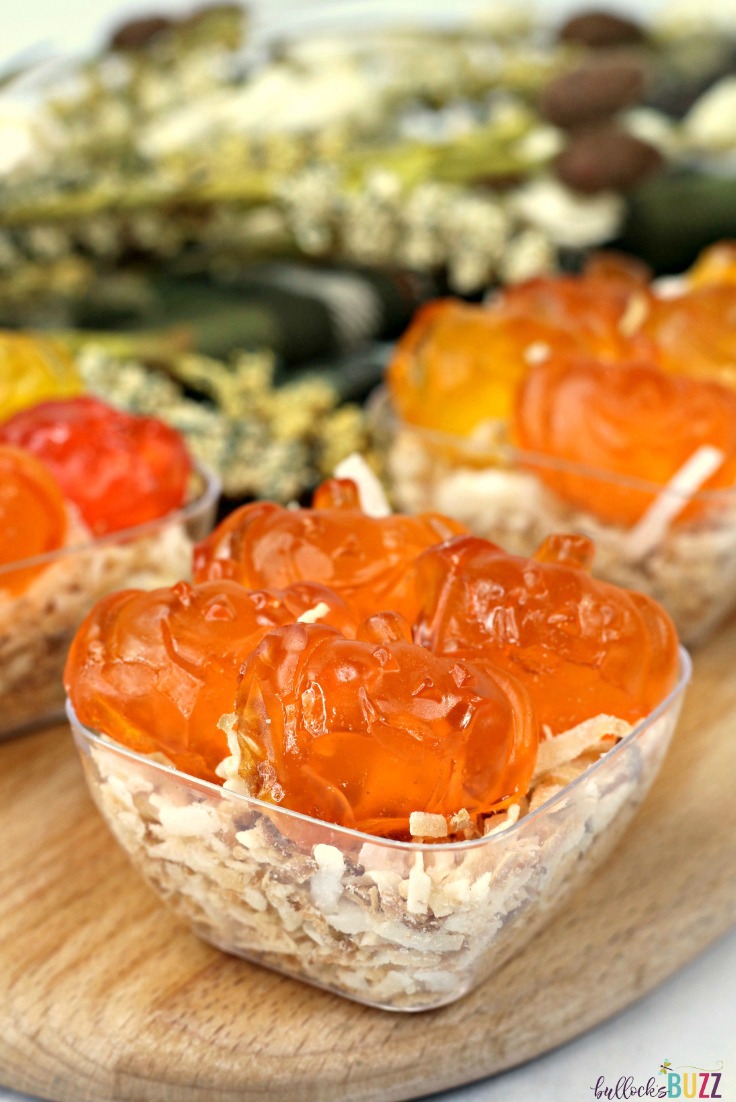 Tips for Making and Storing Vodka Gummies – Drunken Pumpkins
As you make these tasty Drunken Pumpkins, you may have some questions. Here are some of the most common ones I get. Hopefully, this will answer any questions that you may have. If not, feel free to ask in the comments section and I'll do my best to answer!
What kind of alcohol do you soak gummies in?
Any kind you want! I've soaked them in vodka, whiskey, rum, and found all sorts of other alcohol candy recipes online. There is a great collection of alcohol-infused gummy recipes on the serious eats website! I do recommend that you avoid using cheap liquors and instead go with the mid-priced ones as alcohol gummies made with cheaper alcohols don't tend to taste as good.
How long should they infuse?
Just as with the type of liquor you use, how long you let them infuse in the alcohol varies, too. I've read that you can either refrigerate them for 24-48 hours or leave them sitting out on the counter in a covered bowl for 8 – 10 hours. For this particular vodka gummy pumpkin recipe, I placed them in the fridge for 24 to 48 hours, or until all of the vodka has been absorbed.
Can you get drunk on vodka gummies?
Yes. You most definitely can. While it is hard to say exactly how much alcohol one gummy holds, it's not a lot. Just take it slow when eating them. 🙂
Do vodka gummies go bad?
They can, but not for quite a while! If you want to store your vodka gummy pumpkins, simply place them in an airtight, food-safe container, and then toss it in the fridge to store. Alcohol-infused gummies can last for months, although you'll probably finish them off long before they spoil!
Do you have to refrigerate vodka gummies or drunken pumpkins?
I would. Again, there are tons of ways to make them, but I've always had the best luck sticking to the original version where you let them soak up the alcohol while cooling in the fridge.
You also need to keep them refrigerated until you are ready to serve them as the warmer they get, the more sticky they become.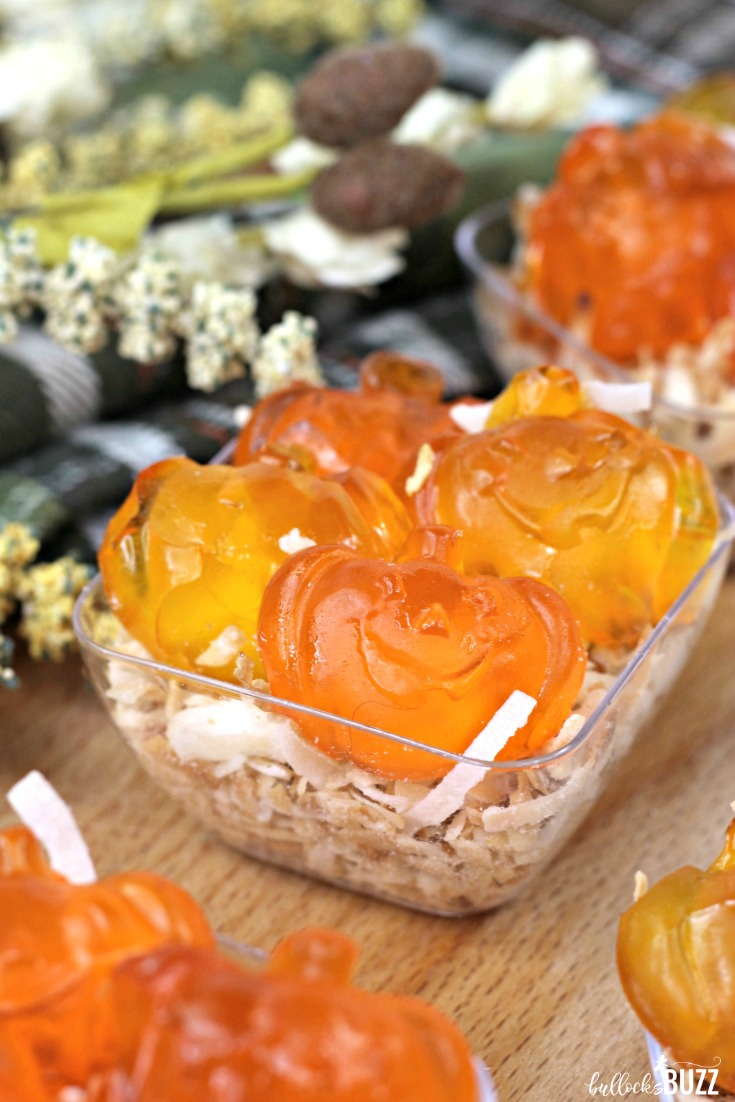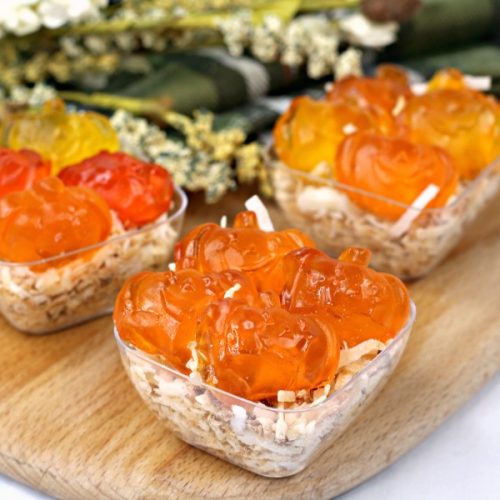 Ingredients
25

Gummy Pumpkins

1

cup

Vodka

1

cup

Sour Apple Pucker

1

cup

toasted coconut

for presentation
Instructions
Put the gummy pumpkins in a medium-sized bowl, then pour Sour Apple Vodka over the gummy candy until they are completely immersed.


Cover with plastic wrap, then place in the refrigerator for 24 - 48 hours.

When you are ready to serve them, lightly toast the coconut and allow to cool completely.

Add some coconut to the bottom of each snack cup, then top with a few Drunken Pumpkins.
More Fall Recipes and Halloween Recipes
Looking for more fun and festive Fall and Halloween recipes? Here are some of my readers' favorites: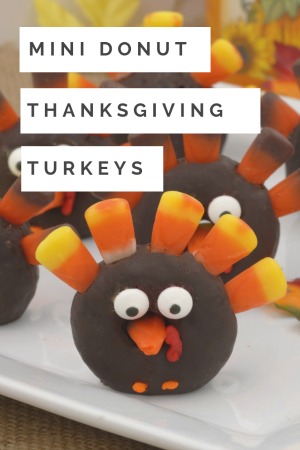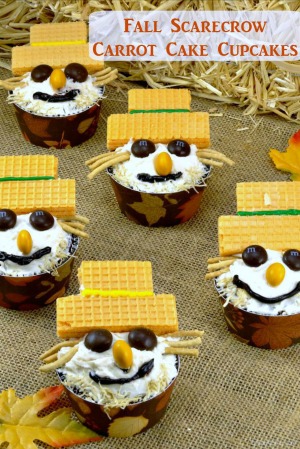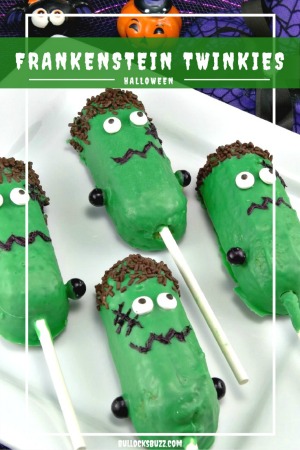 I hope you enjoy this Drunken Pumpkins Sour Apple Vodka Gummies recipe as much as I enjoyed making it. I would love it if you would share this recipe with your friends and family! Simply use the social sharing buttons below the post title.
HUNGRY FOR MORE?
STAY UP TO DATE ON ALL THE LATEST BUZZ BY FOLLOWING ME ON:
FACEBOOK | TWITTER | PINTEREST | INSTAGRAM
Subscribe to our newsletter so you'll never miss another!
Subscribe to Newsletter 
Have you ever tried vodka gummies? Did you like them? Share with us in the comments below!