Visit the WalMart Suave Beauty Hub
Fall has always been one of my favorite seasons with the cooler weather, beautiful colors, and at least down here in the South, a lot less humidity! But along with the change in the season comes a change in your beauty routine. Check out these Fall Beauty Tips to keep you looking your best all season long.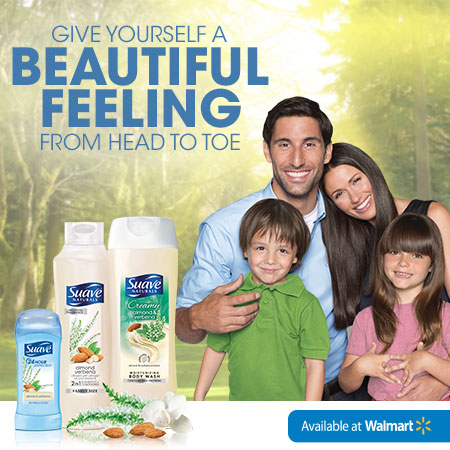 This post is a sponsored on behalf of the Wal-Mart Beauty Hub and Global Influence; however all opinions are 100% my own.
Tip #1 Hydrate Your Body
Although the temperatures are quickly cooling down, that doesn't mean that your body needs any less water than it did during the hot, sweaty summer months. Make sure you get at least 8 full glasses of water a day.
Tip #2 Moisturize Your Skin
During the Fall months your face can take a beating from the cooler temperatures and the chilly winds. And although you may not feel its heat as much, the sun can still cause irreparable damage to your face. Keep your skin hydrated and protected during the day by applying a moisturizer that contains a minimum SPF of 15. At night apply a moisturizer geared towards replenishing and keeping you skin hydrated and silky smooth.
Tip #3 Protect and Hydrate Your Hair
Hair needs nourishing too. Make sure to use a shampoo and conditioner that provides your hair with the moisture it needs, such as the new Suave®Professionals Moroccan Infusion. Infused with carefully chosen exotic ingredients, this shampoo and conditioner deliver noticeable hair benefits without containing any parabens or dyes.
Tip #4 Clean Out and Update Your Cosmetics
With every new season I make it a point to not only update my cosmetics to latest colors, but to also get rid of any old out-of-date cosmetics and other beauty products. Old make up and beauty products lose their beneficial properties, and can also carry germs and dirt that you don't want on your skin.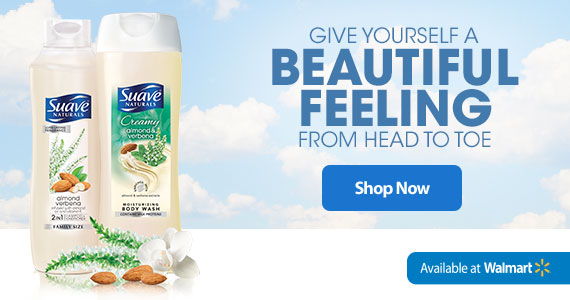 Suave makes an entire line of products geared towards helping you and your family look their best. From Suave Kids to the wonderful-smelling Almond Verbana product line, you are sure to find something for your beauty needs. Suave is encouraging families to live better every day by offering products for the whole family at a great value at Wal-Mart. Did you know the Wal-Mart Suave Hub offers great tips for taking care of your hair and body? Stop by and get some beauty tips that fit into your lifestyle, as well as product promotions and more. And for continued savings, be sure to sign up for Suave Family Perks where you can submit your receipts to accrue points and redeem for Walmart gift cards!
What are some of your Fall beauty tips?