SPONSOR SPOTLIGHT
This is a sponsored post on behalf of JJ's House. Regardless, all opinions are my own.
It's almost Spring and that means there are just weeks left to find that beautiful dress for every teenage girl's dream date night, the Prom!


Prom season can be a wonderful time filled with magical moments from the boy of your dreams finally asking you to be his date to finding the perfect dress. Every girl wants her prom to be perfect and a night to remember, and so much is involved it's enough to make any young woman's heart flutter with excitement!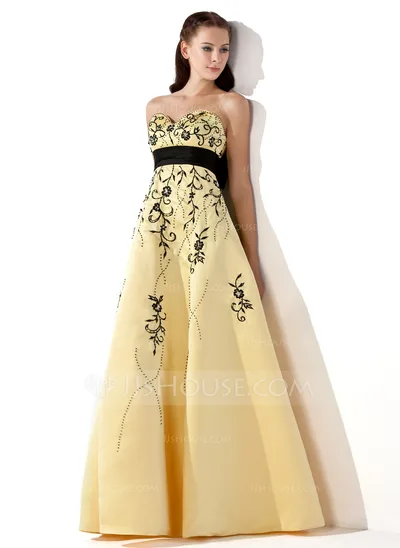 I remember the excitement of my first prom. From the nervousness about who will ask me to wondering what to wear – especially since it was my first opportunity to wear a "formal" dress. The months leading up to that night stand out even now, especially the search for the perfect dress.
I spent hours upon hours flipping through the pages of magazines, watching television ads and window shopping seeking the ideal dress, as well as many more hours trying different dresses on.
I wanted to find the perfect dress, one that would not only look great but would be unique among the hundreds of others. I especially remember the excitement of finally finding the dress of my dreams, along with that fleeting feeling of worry that someone else would show up in the exact dress as I.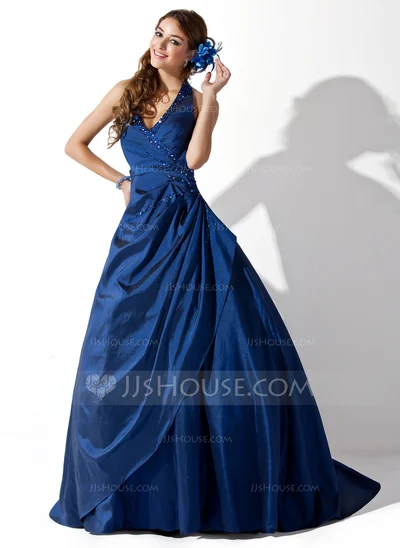 Today, girls have a lot more choices when shopping for their prom dress, especially since they can shop online. Not only are the choices practically unlimited, but the chances of someone wearing the same dress are practically non-existent! One of the most popular online sites for prom dresses is JJs House, where with their huge selection of gorgeous dresses you are sure to find the perfect one!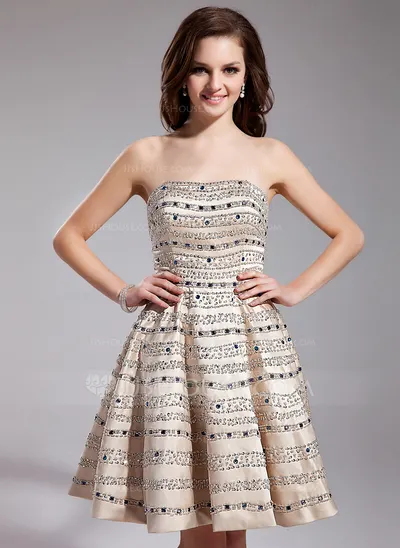 Prom Dresses in Every Style and Size at JJs House
Whether you want a dress that is soft and feminine or fun and flirty, you will find hundreds of stunning prom dresses from which to choose. And since the majority of those dresses are available in many different colors, you can rest assured your dress will be one of kind on that special night! Take this gorgeous, plum-colored Empire Strapless Sweep Train Chiffon Prom Dress With Ruffle Lace Beading below as an example: it is available in over 40 colors total ensuring you will stand out in the crowd as unique and beautiful!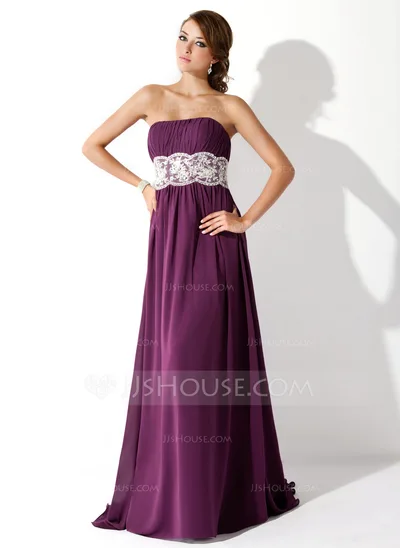 JJs House carries beautiful dresses for a wide range of body shapes and ages. With sizes ranging from 2 all the way to 26w, every girl – no matter her shape or size – can find the dress of her dreams. In fact, all of the dresses found on JJs House website can be custom-made to the exact measurements you provide.
Stunning and Affordable Prom Dresses at JJs House
While the girls are busy worrying about finding their dream dress, their parents are usually concerned with the cost. Prom dresses can be quite expensive, but JJs House's selection of stunning prom dresses are very affordable with many under $200. And don't worry about sacrificing style for price, because they always carry the season's hottest designs.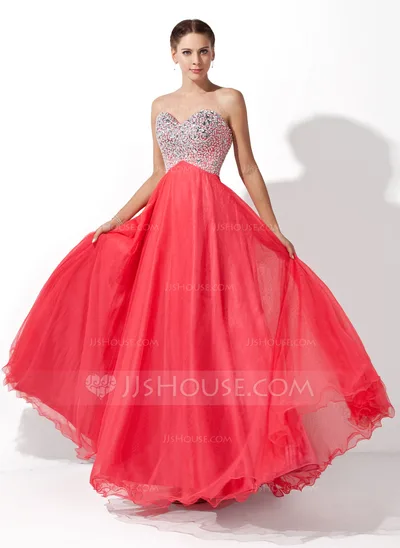 If you are a picky shopper, like me, or you simply like to view all of your options before making your choice, shopping online through JJs House is an ideal way to shop. I love that you can see all of your options in one spot, and that ordering is quick and easy. And once you find that perfect dress, JJs House also has a huge selection of stylish accessories including wraps, handbags, jewelry, gloves and more. And the best part is, everything is very reasonably priced, and delivery is fast.
Which dress is your personal favorite?