Your oral health is important, and this is why you need to follow through with any treatment you're prescribed by your orthodontist. While braces are often associated with children and teenagers, adults can also wear them, as evidenced by the fact that 25% of the more than four million people who wear braces in the U.S. are adults. Read on to see three ways to help you confidently wear braces as an adult and you will be able to finish your treatment successfully.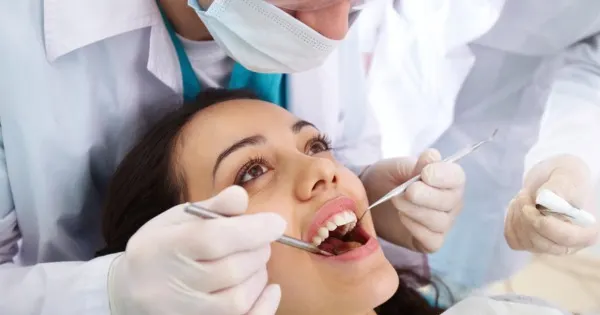 Consider Clear Braces
If you would like to avoid the appearance of traditional braces, there are fortunately a number of clear braces currently available on the market. Clear braces include Invisalign, and these would make it hard for anyone to notice you're wearing braces. There are also ceramic braces available on the market, and these will also be very inconspicuous in your mouth.
Do your research before going in for the final word so that you know all the options you have available, and it will be faster and easier for you to get a treatment option that works for you. As long as you follow all the precautions and take good care of them, you will have an easy and effective orthodontic treatment and get better teeth with a number of people not even being aware that you were wearing braces.
Don't Hesitate to Smile
While improving your oral health, you should do your best to live life as normal. Keep smiling all the time and you will realize that very few people notice anything, and even if they do, they won't be bothered or react in a way that will make you feel uncomfortable.
Don't hesitate to take part in social gatherings as this will help you become more confident with each new day. According to a survey done in 2019, 84% of adults in the U.S. aged between 18 to 34 said that having bad teeth can negatively impact both the personal and professional life of a person. Avoid this scenario by getting your oral health taken care of by a professional and you will find that you're more confident and happier throughout.
Remember the Goal
When you're told that you will need to wear your braces for a number of years, you may wonder if you will be able to get through with it. To help you get through moments like this, you should keep the end goal in mind. Envision what you will look like with a perfect smile, and this will keep you going for a long time.
Never lose sight of what you're working towards, because it's going to be completely worth it in the end. Take the steps you've been advised to take by your orthodontist, and you will get the results you're aiming for, with this time passing by a lot faster than it would have if you stayed conscious of each day that passed. Because a person needs to wear braces for about two years on average, you should do your best to motivate yourself through this period.
It's good to keep in mind the fact that you're getting orthodontic treatment for the good of your future oral health. When you compare the length of time you will have great teeth to the time you will need to finish treatment, you have a longer period in store. You can enjoy the perfect smile for a long time to come, so get yourself through this by following the rules and in no time at all, you will be getting compliments on your amazing teeth.