This post was sponsored by Neutrogena as part of an Influencer Activation for Influence Central. I am disclosing this in accordance with the Federal Trade Commissions (FTC) guidelines concerning the use of endorsements and testimonials in advertising. I received complimentary products (Neutrogena Naturals) to facilitate my review.
There is Beauty in Natural with Neutrogena Naturals
As a woman, having a beauty routine is a must for me. But when it comes to my face, I've never been a fan of wearing lots of make up or using cleansers that contain a lot of harsh chemicals. Instead I've always preferred to go more natural. I keep my makeup simple with a good foundation powder and the occasional swipe of mascara, and when it comes to cleansers, I am always extra careful. You see, ever since I was a teenager, I've had to be very cautious about the products I use on my face. Products that contain a lot of chemicals and harsh ingredients tend to leave my skin extremely dry, and heavily scented products make it red and irritated. That's why I prefer products that are made with natural ingredients, just like the Neutrogena Naturals line.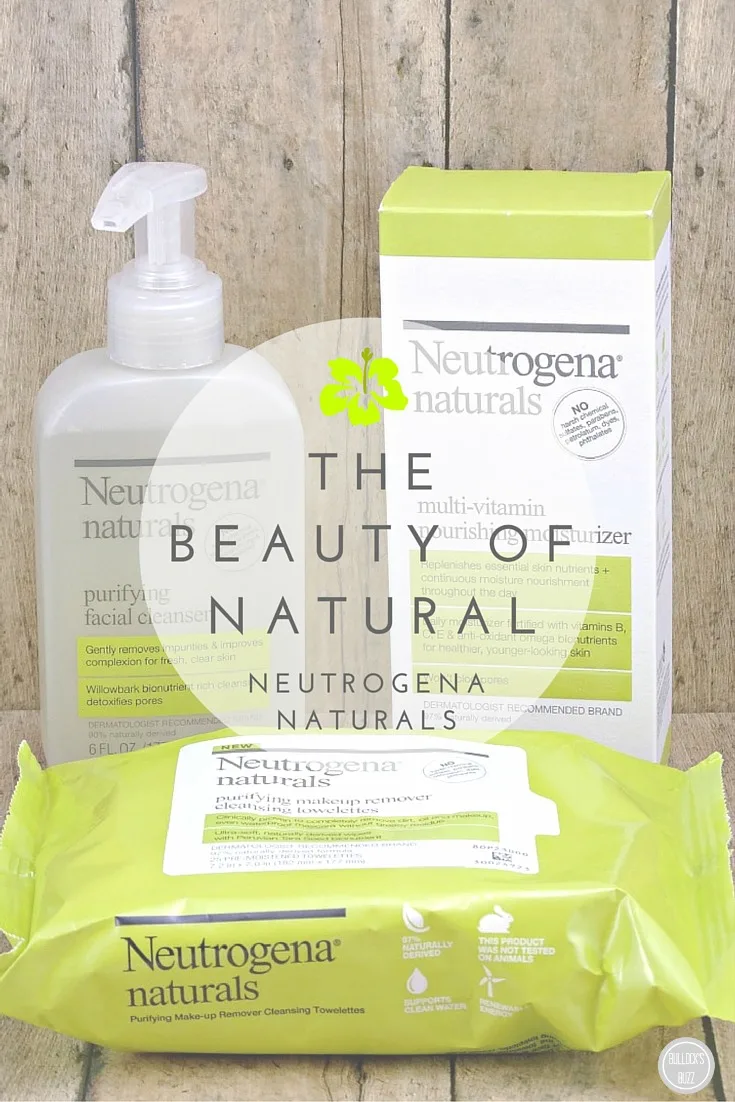 The Neutrogena Naturals line leverages natural plant, fruit and mineral – derived ingredients, along with bionutrients, to holistically help enhance healthy skin. All of the products are completely free from harsh chemical sulfates, as well as parabens, petrolatum, dyes and phthalates. Now as we all know, sometimes products that claim to be "natural", are really not so natural. Neutrogena, however, is very transparent about both the ingredients they use and where those ingredients come from. So much so that on each Neutrogena Naturals' bottle or packaging it lists both the ingredients and the source, as well as the percentage of the ingredients that are naturally derived.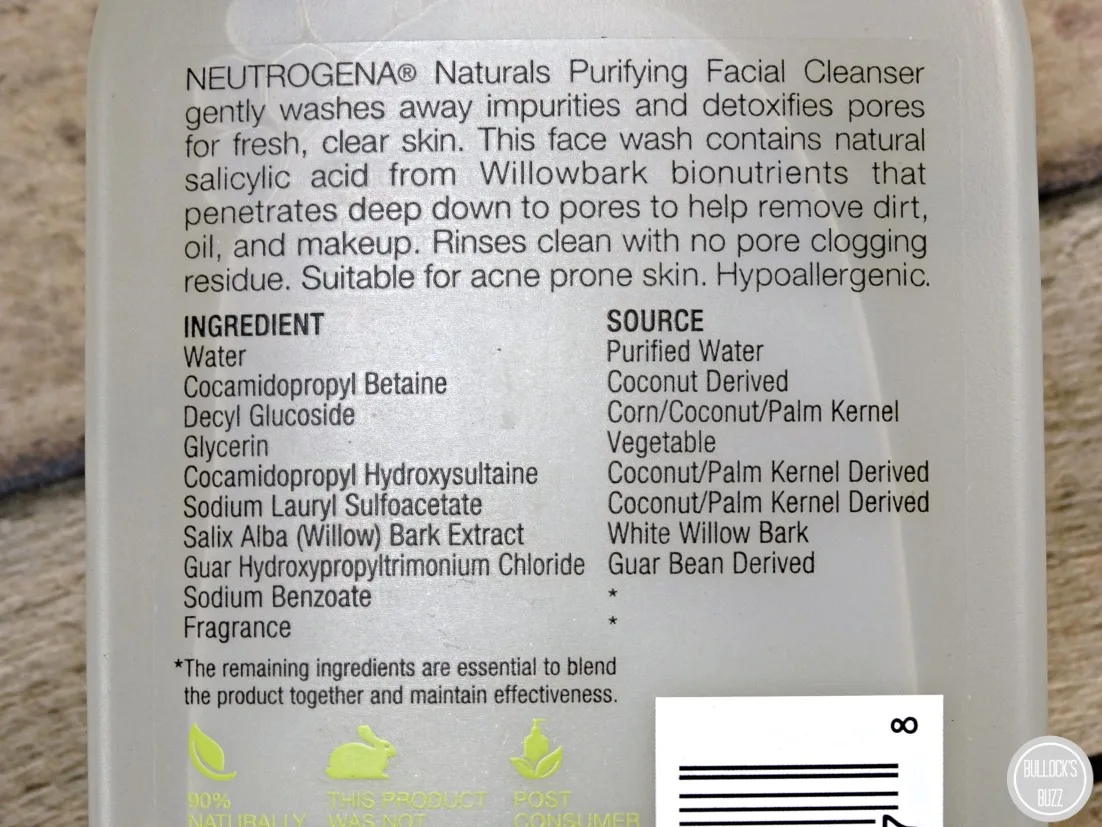 The Beauty of Natural and Being Environmentally Conscious
In addition to using naturally derived ingredients and avoiding toxins and other harsh chemicals, Neutrogena Naturals is so focused on the beauty of nature (and being environmentally conscious), that even their folding cartons are made from 100% recycled paper that has a minimum of 60% post-consumer recycled content. This recycled paper board uses 70% less water in processing than virgin paper board does. As if that's not enough, their website uses a Green Server that only uses natural renewable energy (wind and sun) to keep the website running "off the grid." How cool is that?! And, to top it off, none of their products are ever tested on animals.
My Three Step Cleansing Routine Using Neutrogena Naturals
Over the past several weeks I've been using three products from the Neutrogena Naturals line as my daily facial cleansing routine including the Purifying Makeup Remover Cleansing Towelettes, the Purifying Facial Cleanser, and the Multi-Vitamin Nourishing Moisturizer. Each of these products have a wonderfully soft, natural scent, and it only takes a small amount of each one to thoroughly cleanse and moisturize my face. So far I am thrilled with the results!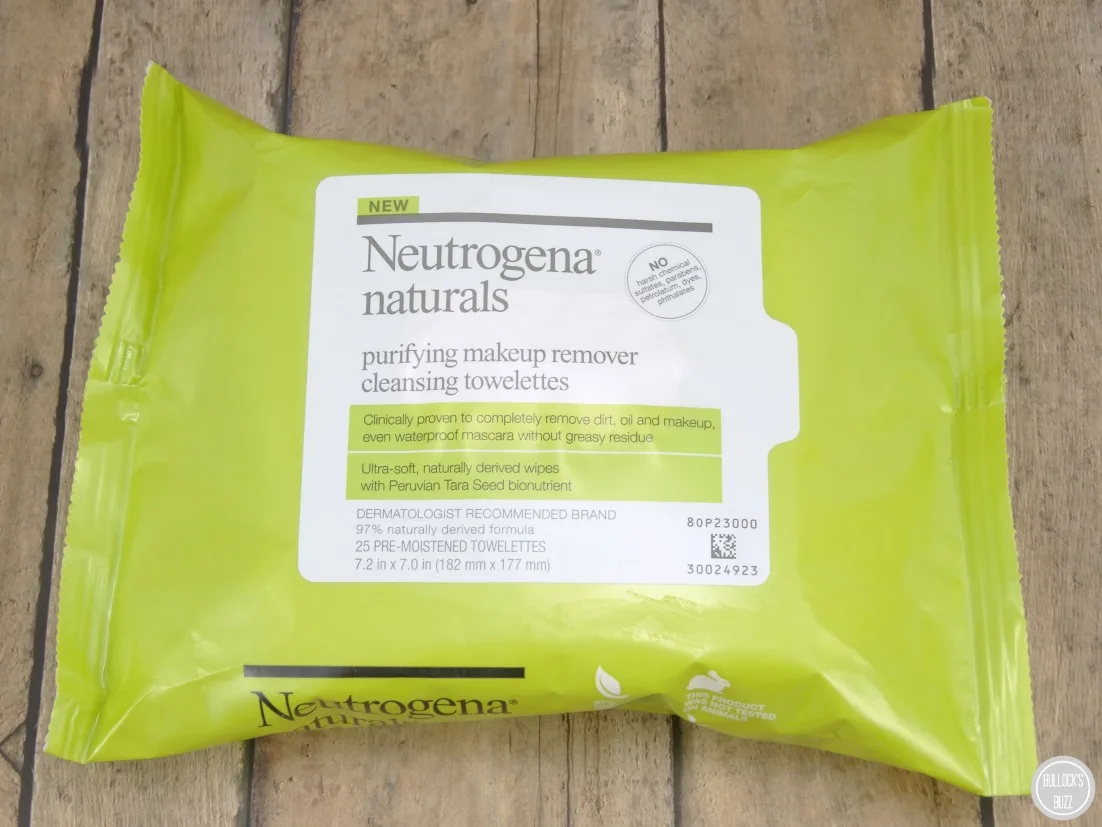 Neutrogena Naturals Purifying Makeup Cleansing Towelettes
I start out using the Neutrogena Naturals Purifying Makeup Cleansing Towelettes to help remove makeup, dirt, oil and other environmental impurities. These wipes are formulated with 97% naturally derived cleansing ingredients (there's that transparency I mentioned) without any harsh chemical sulfates phthalates, parabens or unnecessary additives. Unique emollients help dissolve oil and makeup with ease, and they do an amazing job! The wipes are ultra-soft to the touch and gentle on your skin, and you don't have to scrub hard to get them to work. They leave my skin looking and feeling fresh and healthy, and since there is no greasy residue, there's no need to rinse. They are also perfect for using after exercising and on really warm and humid days.
A 7 count container retails for #3.24 and a 25 count package retails for $7.49 at Target.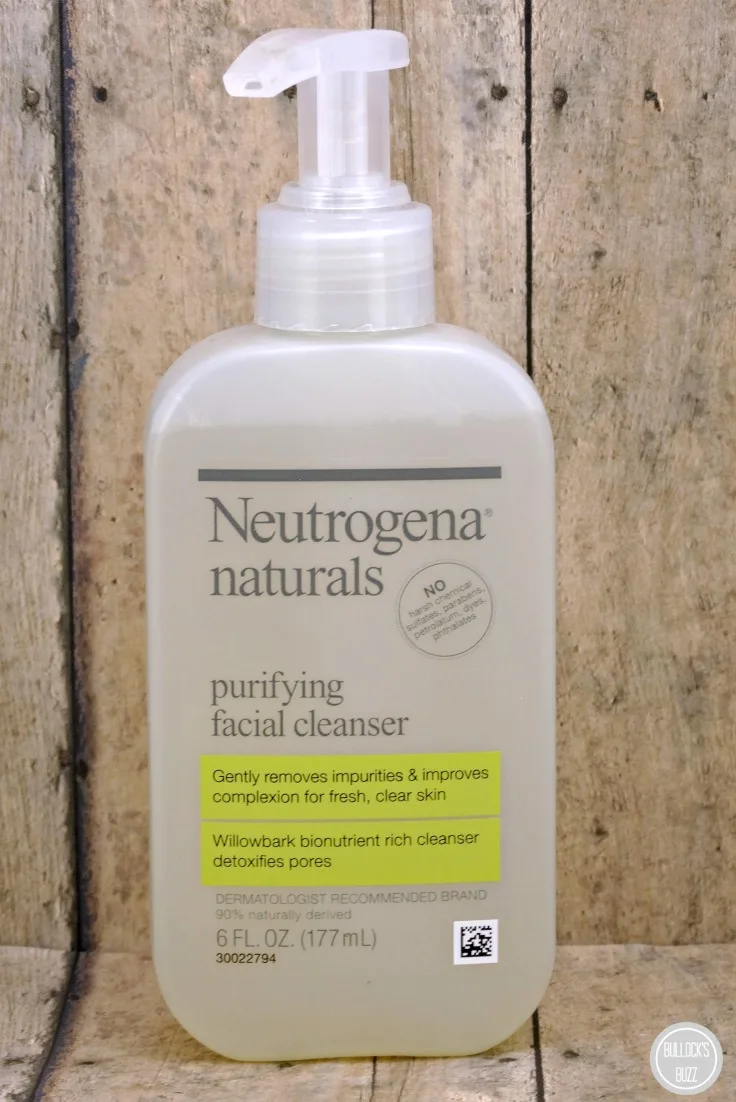 Neutrogena Naturals Purifying Facial Cleanser
Next up is the Neutrogena Naturals Purifying Facial Cleanser. Containing 90% naturally derived ingredients, this foaming cleanser washes away impurities and detoxifies pores. One of the ingredients, Willowbark Bionutrioent salicylic acid, effectively removes dirt, oil and makeup, and rinses clean without leaving any pore-clogging residue. I love that it takes just a small amount to clean my face and neck, and my skin is left feeling fresh and clean. Even better, it doesn't dry out my skin at all!
A 6 ounce bottle retails for $7.99 at Target.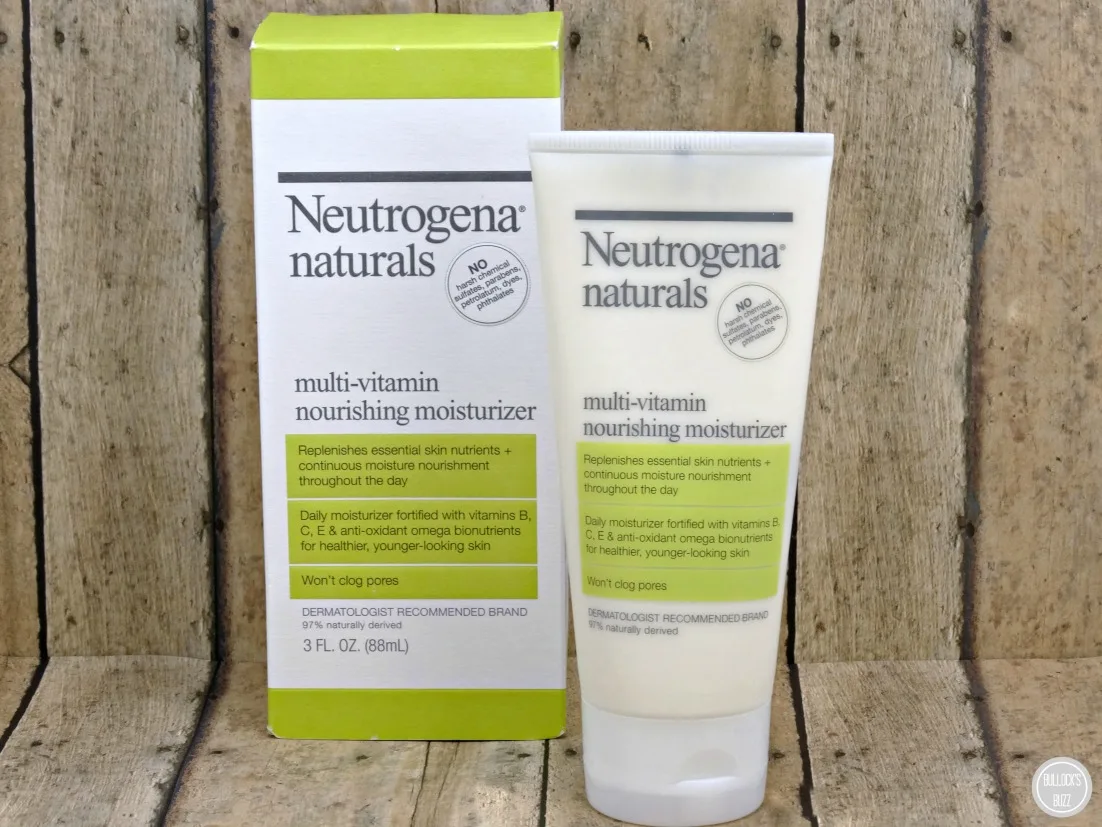 Neutrogena Naturals Multi-Vitamin Nourishing Moisturizer
Following the cleanser, I apply a small amount of the Neutrogena Naturals Multi-Vitamin Nourishing Moisturizer to my face and neck. A quality moisturizer is a must-have for me, especially during the winter. This particular moisturizer contains 97% naturally derived ingredients, and is fortified with vitamins B, C, E and antioxidant omega bionutrients. In addition, it is allergy tested, non-comedogenic, and clinically proven to boost the skin's defense against dullness and roughness. It absorbs quickly with no greasy residue, and leaves my skin soft, supple, and hydrated. I love the way my skin looks and feels after applying, and I also love its soft citrus cream scent!
A 3 ounce container retails for $12.99 at Target.
A Few Beauty Tips from Kristen Bell
Kristen Bell is a Neutrogena brand ambassador, and she's shared some of her best beauty tips and thoughts on going more natural with several popular online magazines including this one to PopSugar.com about Neutrogena Naturals and the use of natural ingredients:
"I really like the Neutrogena Naturals line because there's a minimal amount of ingredients. It's really pure and natural. I live by the Purifying Facial Cleanser — I use it every single night. I use it either with my fingertips or a little wooden natural bristle brush, and then I use the Multivitamin Nourishing Moisturizer. And that's pretty much it."
And this one to UsMagazine.com: "I always wash my face before I go to bed with the Naturals cleanser….Consistency and simplicity is what my skin really, really responds to."
If you are ready to start discovering the beauty of natural, begin by making the swap to Neutrogena Naturals. All three products in the Neutrogena Naturals line are available at Target, and together will run you less than $30! That's a small price to pay for amazing skin! You can also check out Neutrogena Rapid Wrinkle Repair Kit. This product line claims you 2ill see results in just one week!
Learn more about the Neutrogena Naturals by visiting their website.
What changes have you made in your life towards becoming more eco-friendly? I'd love to know! Share with us in the comments below!