Preparing for the Microsoft 70-761? Here are some tips that can help make studying more effective and the entire process easier.
In today's fast-paced IT-sphere it's important to be aware of and up-to-date with job-roles and professional information. It's also vital that you validate your competencies on time. That's why IT certifications and IT exams remain so important, especially those offered by major vendors like Microsoft.
Microsoft presents credentials for many different IT areas. In this article, we're going to discuss the one related to the SQL Databases — the MCSA: SQL 2016 Database Development — along with one of its required exams, the 70-761.
If you are looking for tips on preparing for Microsoft exams, more specifically the Microsoft 70-761 exam, or if you are wanting to learn more about it, then you've come to the right place. Let's start with a general overview of this test and the certification it leads to.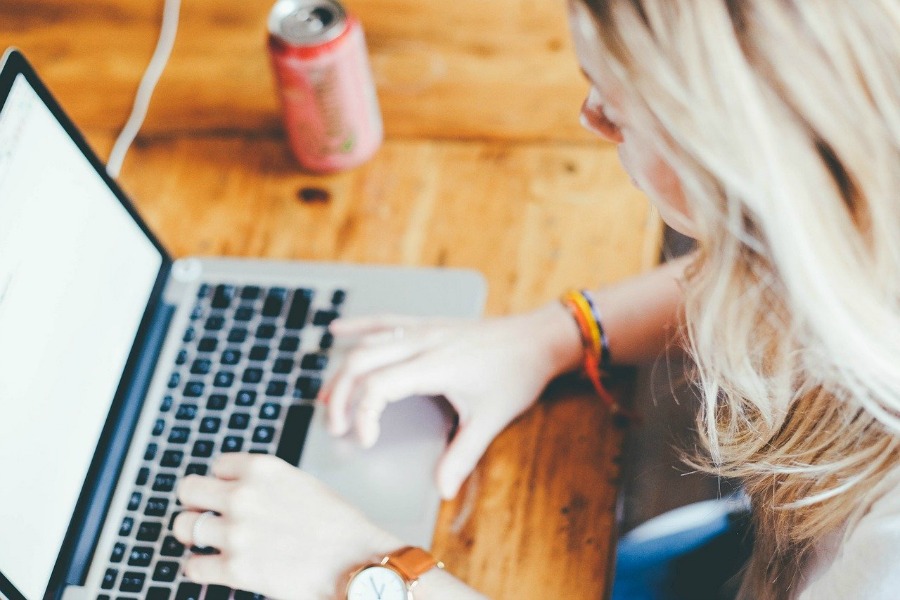 General Overview of Microsoft Exams
Passing the Microsoft MS-900 (Querying Data with Transact-SQL) exam will take you a step closer to earning the MCSA badge in SQL 2016 Database Development offered by Microsoft. This certification validates your skills in managing cloud-based and on-premises databases and in writing queries. Along with the 70-761 exam, you will also need to pass 70-762 (Developing SQL Databases) test in order to earn this MCSA credential.
Microsoft 70-761 Exam Dissected
This exam is based on querying data with Transact-SQL. When preparing for the Microsoft 70-761, the main topics you can expect to be tested on are:
Managing data with Transact-SQL (40–45%)
Query data with advanced Transact-SQL components (30–35%)
Programing databases by using Transact-SQL (25–30%)
The percentages mentioned above represent the likeliness of related questions appearing on the exam. However, it must be noted that some other topics may appear as well. The ones listed are just the main themes.
While Microsoft has not specified the exact details for each and every one of its exams, in general, their MCSA exams are as follows:
Duration: 120 minutes
40-60 questions
Types of questions: MCQ, short answer, build list, case study, best answer, etc.
Cost: $165
Language(s) available: only English.
For more details about the exam, you can refer to the Exam Policies and FAQs page on the official Microsoft certification website prepaway.biz.
Tips to Ace the 70-761 Exam
It is a well-known fact that Microsoft exams are tougher than most. This is expected because it is a renowned organization in the field of IT and it keeps up with the best certification standards as well. So here are some tips that you can use to ace the Microsoft 70-761 exam or any exam in general.
Familiarize Yourself with the Objectives
One very important point that many students overlook when preparing for the Microsoft 70-761 is to familiarize themselves with the objectives of the exam. Why is this important? They tell you what you should be able to do or accomplish at the end of the course and discuss the skills you will gain. So if you fulfill this information then you will be competent enough to face the exam since the questions you will be asked are often based on those objectives.
Make a List of Tasks/Goals To Complete
The best way to make sure you cover all the ground is to make a list of all the tasks you have to do. Create goals for yourself and break them down into sections that specify the tasks you have to do in order to achieve them. This trick not only makes sure you've done your work thoroughly but also drives you to accomplish them.
Create a Study Plan When Preparing for the Microsoft 70-761
A study plan helps you organize your time and make your exam preparation journey more productive and efficient. First, write down a list of your objectives. Next, note all of the tasks and goals you have to do in order to achieve those objectives. Then, make a time table that shows what time slots you can dedicate to prepare for the exam. Finally, allocate those time slots for the tasks listed.
Reward Yourself When Preparing for the Microsoft 70-761
Rewarding yourself whenever you complete one of your goals is a great way to make learning fun and an even better way to get things done. This is because the anticipation of a reward and the joy of ticking a goal off your list can actually encourage and drive you to work harder and faster.
Set An Alarm
If you are someone who finds it hard to focus on one task for more than a few minutes and always gets distracted, using an alarm will help. Set an alarm for 25 minutes and then start working until it goes off. Once the alarm sounds, stop and take a break before your next task. This technique has proven to be helpful in becoming more aware of time, as well as helps stop you from constantly checking the time which in turn eats away at the time needed for preparing for the Microsoft 70-761 and taking it.
Practice and Repeat
The number one most important tip when preparing for the Microsoft 70-761 is to practice as much as you can. Consider downloading exam dumps from sites like PrepAway.biz and use them to find what areas you lack in and get a taste of the format of the questions asked. These dumps also offer accurate answers for you to check your knowledge. At PrepAway.biz you can find free exam dumps and also a paid Premium Bundle for 70-761 exam with a verified ETE file, a training course, and a study guide available for just $39,99. Or, if you need just one of these items, you can also buy them separately.
Discussions and online forums
Joining discussion groups and online forums with other people who are preparing for the Microsoft 70-761 is yet another effective way to help you get ready to take the exam. That way you get to meet people who have the same interests as you and also who are experts in the SQL Server. You can discuss your knowledge, doubts, ask questions, and even share resources.
Conclusion
If you are looking forward to climbing the ladder in the path of SQL Server, your best bet would be earning yourself the MCSA: SQL 2016 Database Development certification. Yes, there are the rather tough exams 70-761 and 70-762 to pass before you earn it, but they will all be a breeze if you work according to a proper plan and practice with the most accurate exam dumps from reliable resources such as PrepAway.biz. Best of luck on preparing for the Microsoft 70-761!