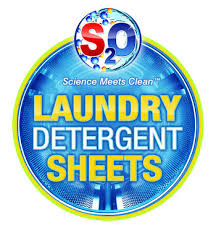 Have you gone to the store recently and really looked at and thought about all of the laundry products available? The detergents, bleaches, stain removal products, liquid fabric softeners, color brighteners, anti-static cling sheets, dryer fabric softener sheets, sprinkles for this, balls for that…seriously! And I don't even want to get started on all of the different types of these products there are, such as those for brights and those for darks, those for delicate and those for…well, you get the idea!
The options are practically limitless, all in the name of keeping our laundry clean and bright, smelling fresh and feeling soft! Now, think of all of the money you spend on buying those products, and all of the time you spend using all of those products, plus all of the space you use storing those products! I bet in most cases it comes to a lot!
Wouldn't it be nice if you could replace almost all of those products with just one product? One product that worked just as well, if not better, to do what all of those products combined do? Well, you can! And I had the opportunity to try this product for myself thanks to the creators of S2O laundry sheets!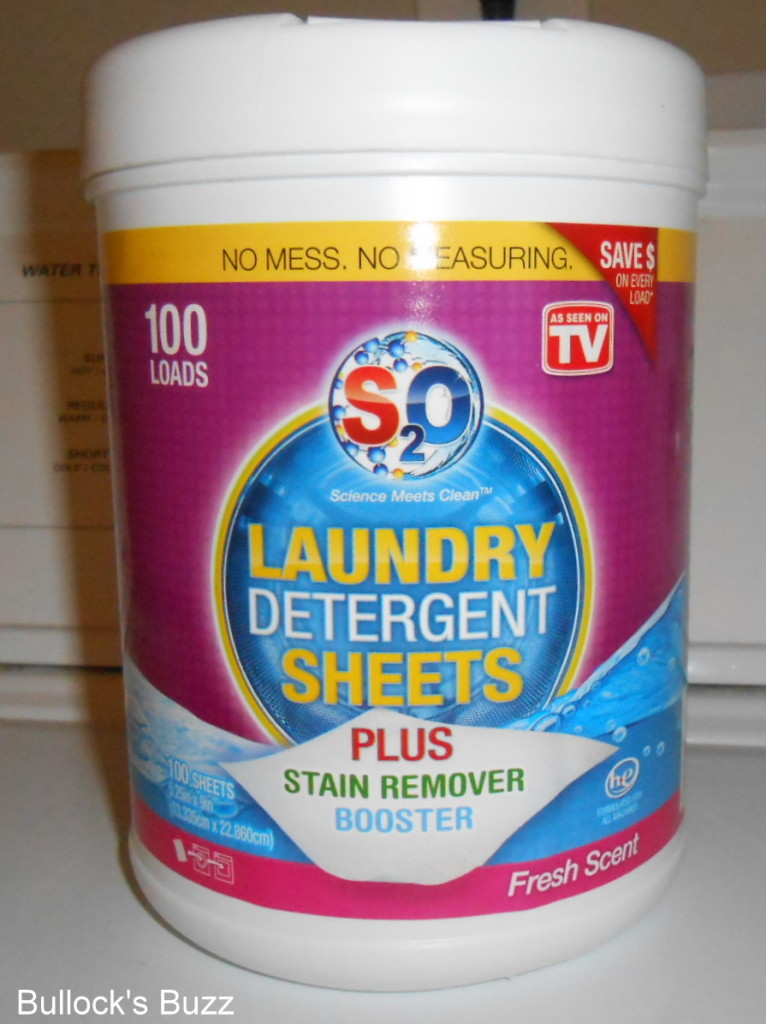 S2O is an innovative, effective, easy-to-use laundry product that replaces your detergent, fabric softener, stain remover and more with a single, pre-moistened laundry sheet. The sheets are organic and biodegradable, and contain a plant-based cleaning agent as well as soy, coconut and corn, all of which have a higher degree of efficacy in breaking down stains and are very eco-friendly.
With S2O laundry sheets there is no animal testing, and it is free from bleaches, whitening agents, phosphates, ETAS and harsh alkalinity. S2O also works to prevent the re-deposition of soil from washing machine "grey water," which means there is no need for bleach and other caustic, harmful products that are detrimental to us and the environment.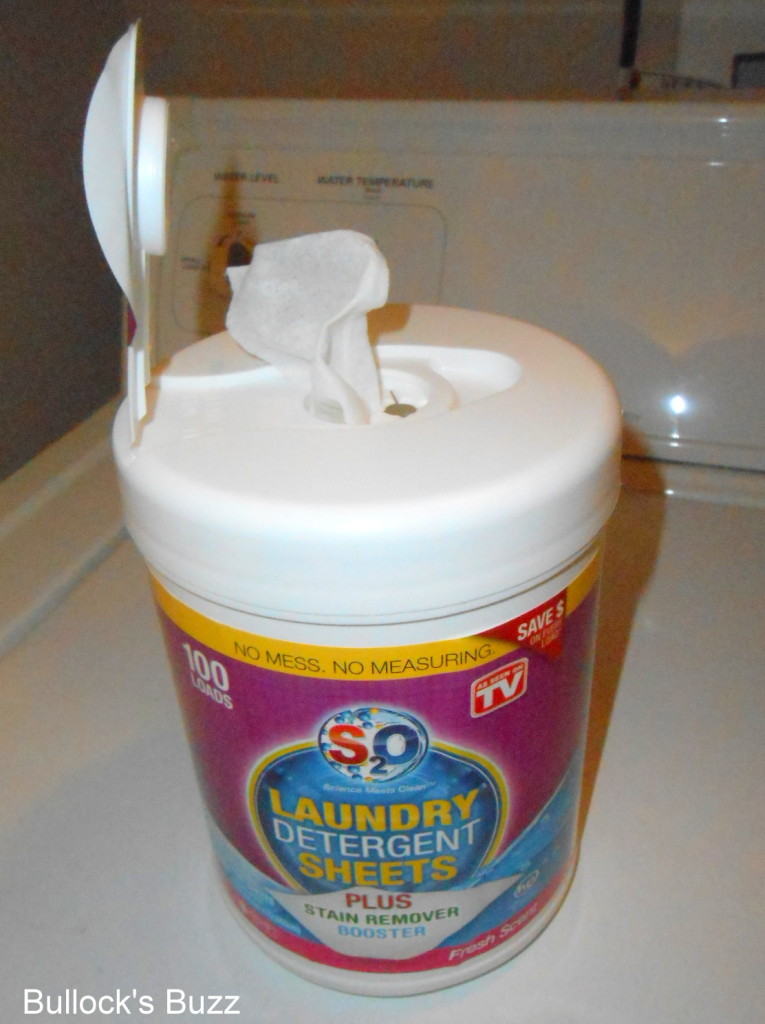 The benefits of using S2O are plenty! First of all, it is extremely easy to use; you just throw a sheet in the wash and that's it. If you have a tough stain, simply rub the S2O sheet on the stain before you put it in the wash. Once the clothes are done washing, you transfer the sheet along with the clothes to the dryer where it replaces your current dryer sheet. One sheet is all you need for a small load, or two sheets for a large load.
Since S2O replaces your stain remover, detergent, fabric softener and more, you save plenty of money and a lot of space. You no longer have to worry about measuring, scooping or pouring, and there is no more cleaning up of spills and messes. You also don't have to bother with lugging heavy detergent or other laundry supplies since everything you need is combined into one small container.
When the S2O first arrived, I have to admit I was a bit skeptical. How in the world were these simple little sheets going to clean our clothes and leave them feeling soft and smelling good? I was especially worried that there would be an overwhelming chemical-cleanser smell, not to mention the thought that it may irritate my sensitive skin. I shouldn't have been concerned!
As soon as I opened the container, I was greeted by a faint, pleasant, fresh scent – nothing harsh or chemical about it! The sheets are in a roll inside the canister, and you just grab the tip of one and pull it through the hole in the top. It will separate easily from the roll, and the tip of the next sheet is waiting for you to grab the next time.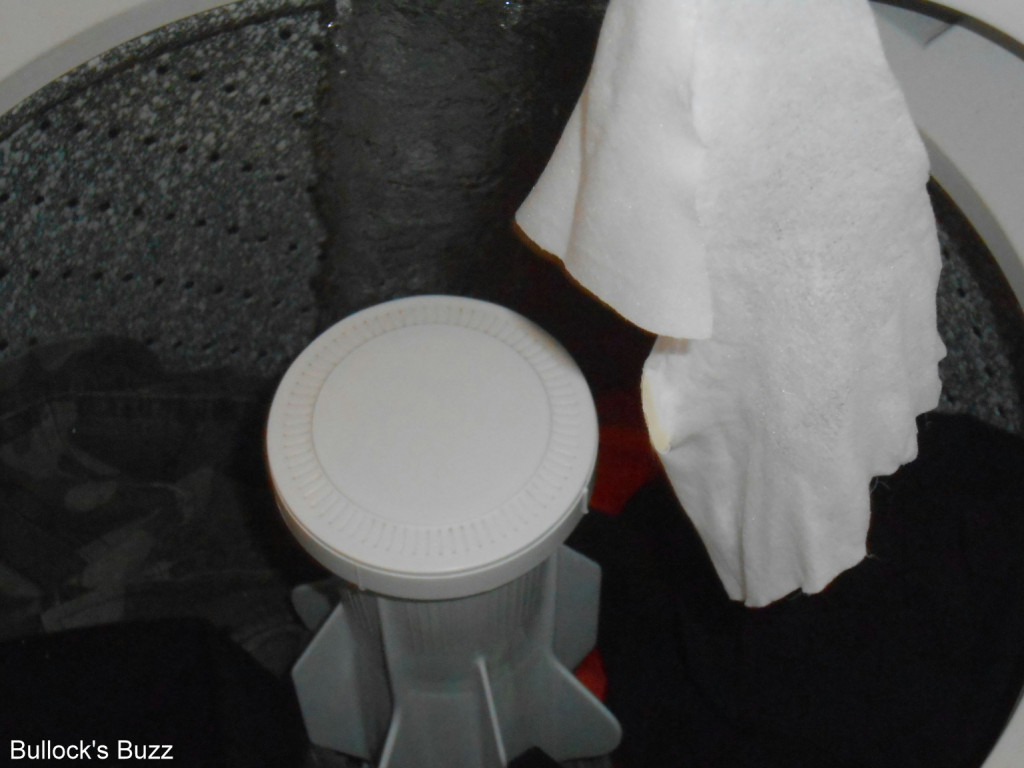 I grabbed some of my husbands work clothes for the first test. Before starting the load, I found that one shirt had a particularly mean-looking stain so I rubbed it with an S2O sheet. I then added the clothes, started the washer, threw the sheet in the wash and closed the lid. I did have to rinse my hands as my fingers got slippery and soapy from handling the sheet.
A short while later, I switched the clothes over to the dryer, S2O sheets included and waited for it to finish. The result? The entire load was perfectly clean and the stain was gone, the clothes smelled nice and fresh and felt as soft as work clothes can feel!
The next test was a load of my clothes that need to be washed on the delicate cycle. The result was the same. My clothes came out of the dryer just as clean, soft and pleasant smelling as though I had used my old detergent, fabric softener and dryer sheet. I was, and still am, sold on S2O!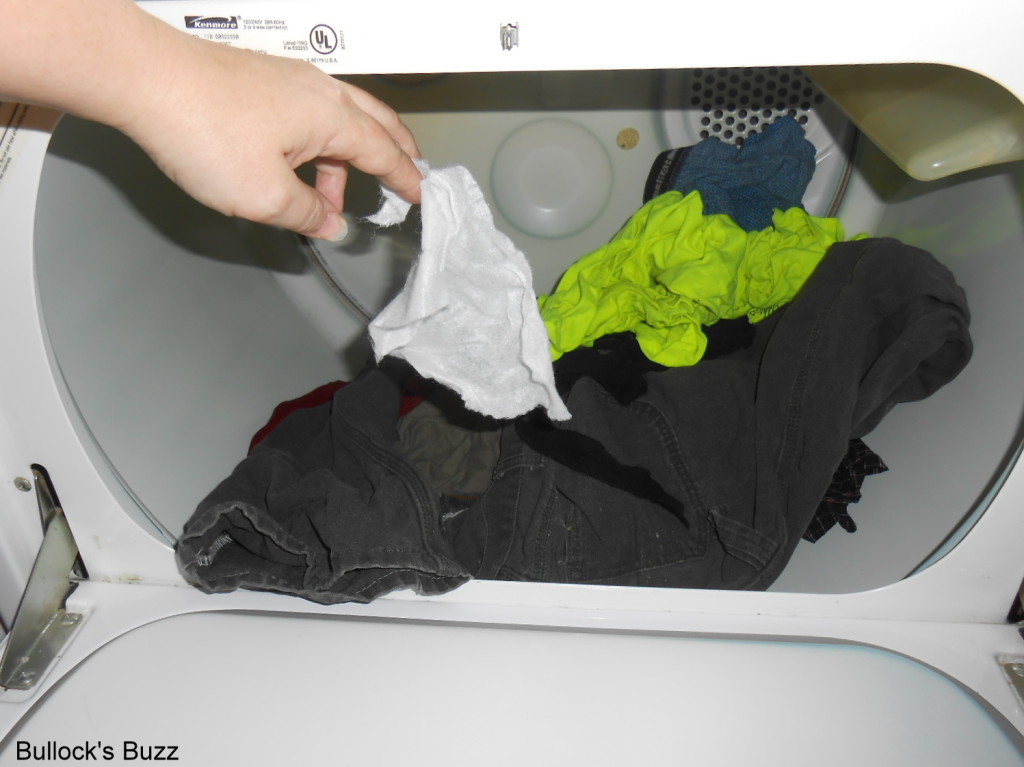 S2O retails for $19.99 for a 100-sheet tub online at https://www.s2olaundrysheets.com. That comes to less than 20¢ a load – a huge savings! It can also be found at Amazon.com, CVS, Bed Bath & Beyond, Walgreen's, Rite Aid, Wal-Mart and many other retailers as well. What a great way to save time, money and space, all while doing your part to help protect the environment!
How many laundry products do you find yourself using, and how much money do you think you can save by using S2O?