With so many self-help books and online guides to happiness, it's easy to forget that simple things can bring us the most satisfaction.
So, before you hit the shops to cheer yourself up, check out these close-to-home simple pleasures that can make you smile more than any new top or gadget.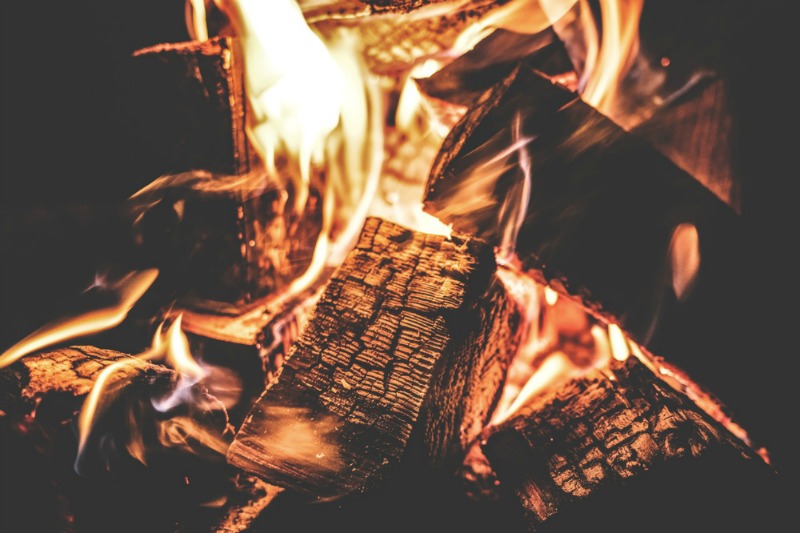 Pic from Pexels
Huddle round an open fire
Crowding round an open fire dates back to our homo sapien ancestors. After hunting and gathering, they'd huddle round a fire to warm up and share stories.
Today, the instinct you warm by an open fire remains. There's something about the warm glow, crackle of wood, and flickering flames that makes us happy. If you're lucky enough to have a wood burning stove, you can get all the kindling and accessories you need to keep your fire burning from stores such as http://www.pellet-stove-parts-4less.com
Catch up with an old friend
Busy work lives, kids, and moving home can mean we lose track of friends. And sometimes picking up the phone to call them can seem a bit of a hassle. They're probably busy, we think, I'll do it another day.
Well, your friend might be thinking the same thing. So pick up the phone!
We are sociable animals, and catching up with friends and family, sharing concerns, and having a laugh is one of the best ways to cheer yourself up.
Get creative
There's a myth the creativity is reserved for the few. You know, the photographers, writers, and artists of the word. Well, guess what, anyone can be creative. You just have to find your niche.
Needlework can give you a hobby and lead to beautiful patchworks. Photography doesn't need a fancy camera; you can use your phone. And starting sketching is as simple as picking up a pencil and some paper. Getting creative made the https://bullocksbuzz.com guide to living a more fulfilled life.
Listen to music
Playing a favourite tune can bring back a flood of happy memories. While discovering new artists can also play an orchestra of dopamine in your brain – a chemical that makes us happy. Scientists have discovered that listening to music also helps us chill out by relaxing our heart rate, breathing, and body temperature. They discovered that certain songs, such as "Clair de Lune" by Debussy, make us more relaxed and happy than others. Discover the other tunes that made the scientists' top 5 on www.inc.com.
Go for a stroll
Why scroll endlessly through TV channels for something to watch when you can get out of the house and enjoy a walk on crispy winter night. Gentle exercise releases endorphins (your brains 'happy chemicals').
And scientists have discovered that looking at "awesome" things such as a beautiful sunset, icicle-hung trees, and neon skyscrapers made us happy too. Boffins at the Stanford University found that simple things lead to the most awe-inspiring moments. These experiences can help you become more easy-going and less concerned with material things.
So, before you embark on retail therapy, try these simple pleasures – for free.