Spring has officially sprung, and swimsuit season is just weeks away! As the weather gets warmer my thoughts turn towards eating better and that means lighter snacking and plenty of fresh fruit. Yoplait Greek 100 Whips! makes snacking guilt-free and delicious!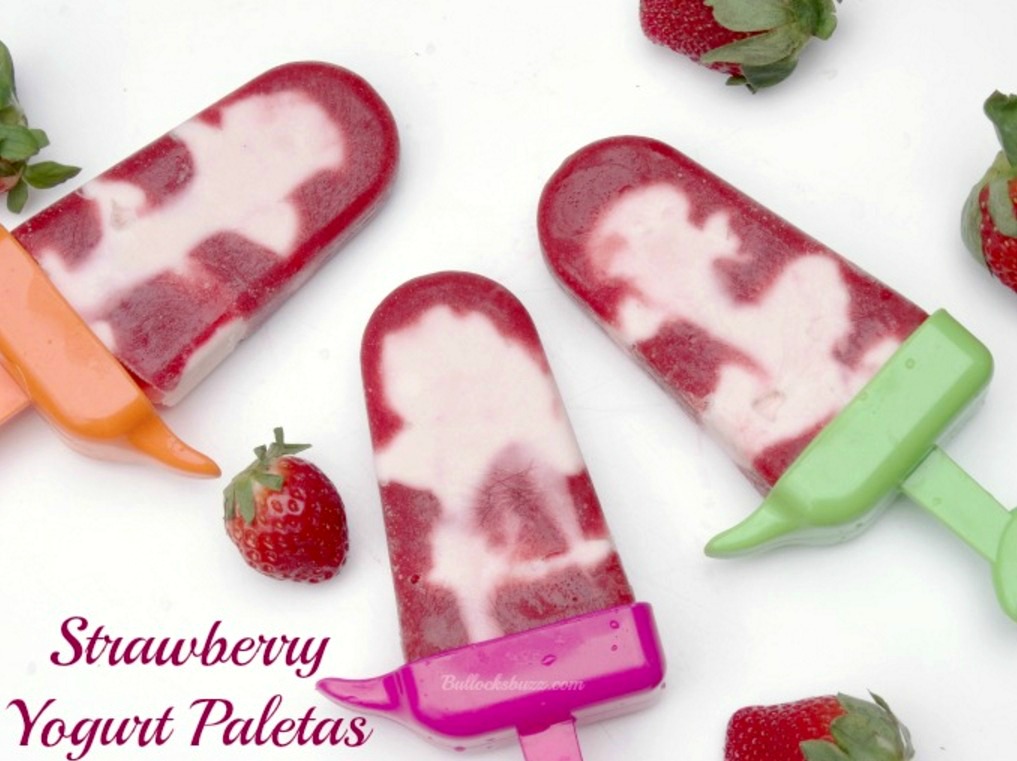 Two of my favorite snacks are yogurt and fresh fruit, so I combined them both to create the perfect warm-weather treat: Strawberry Yogurt Paletas! This quick and easy treat calls for just TWO ingredients and takes just minutes to prepare. Toss them in the freezer overnight, and the next day you will have sweet, delectable and healthy treats the whole family will love to eat!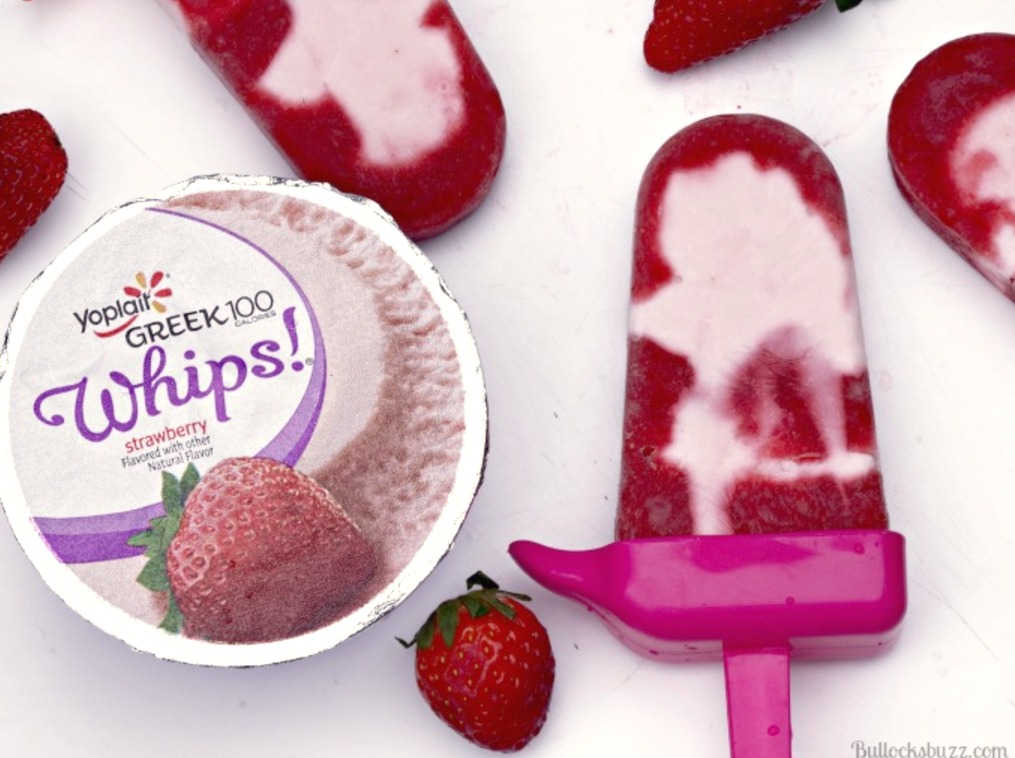 Strawberry Yogurt Paletas
Ingredients

(makes 4-5 popsicles)
1 C Strawberries, hulled and cleaned
In a small blender, puree the strawberries until no chunks remain.
Next, since Yoplait Greek 100 Whips! is so fluffy and light you will need to stir and stir until it becomes creamy. Then alternate adding the strawberry puree and yogurt into popsicle molds. Tip: use a spoon instead of pouring!
Freeze overnight and enjoy!
Yoplait Greek 100 Whips! have just 100 calories per cup, and each is one packed with Calcium, Vitamin D, and that extra protein that Greek yogurts provide. And we all know that protein equals a longer lasting full feeling! Available in 8 delicious flavors including Blueberry, Vanilla Cupcake, Raspberry, Tropical, Strawberry Cheesecake, Lemon Meringue, and my two personal favorites, Strawberry and Black Cherry, Yoplait Greek 100 Whips! is the ultimate in guilt-free snacking!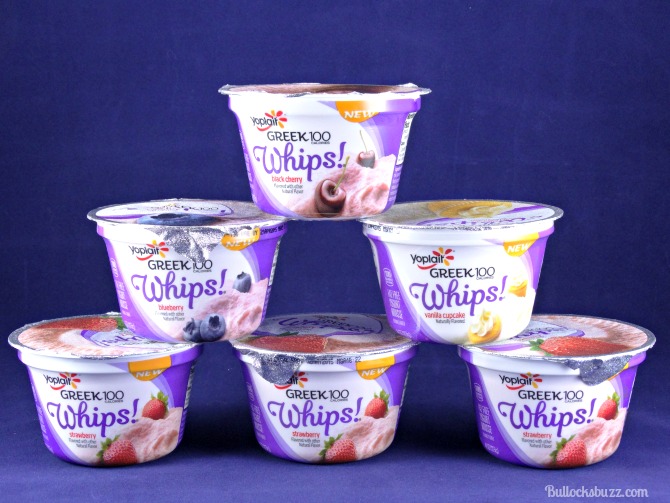 Yoplait Greek 100 Whips! Guilt-Free Snacking Coupon for Yoplait Greek 100 Whips!
If you haven't tried Yoplait Greek 100 Whips! you should! Here's a handy Publix coupon for a $1 off the purchase of 5 Yoplait Greek 100 Whips so you can try them for yourself!
Do you have a favorite recipe using Greek yogurt? Share it with us in the comments below!
Love this recipe? Here are some more I think you will really like!
Disclosure of Material Connection: This is a "sponsored post." The company who sponsored it compensated me via a cash payment, gift, or something else of value to write it. Regardless, I only recommend products or services I use personally and believe will be good for my readers. I am disclosing this in accordance with the Federal Trade Commission's 16 CFR, Part 255: "Guides Concerning the Use of Endorsements and Testimonials in Advertising."