I received this product for the purpose of review. Regardless, all opinions are my own.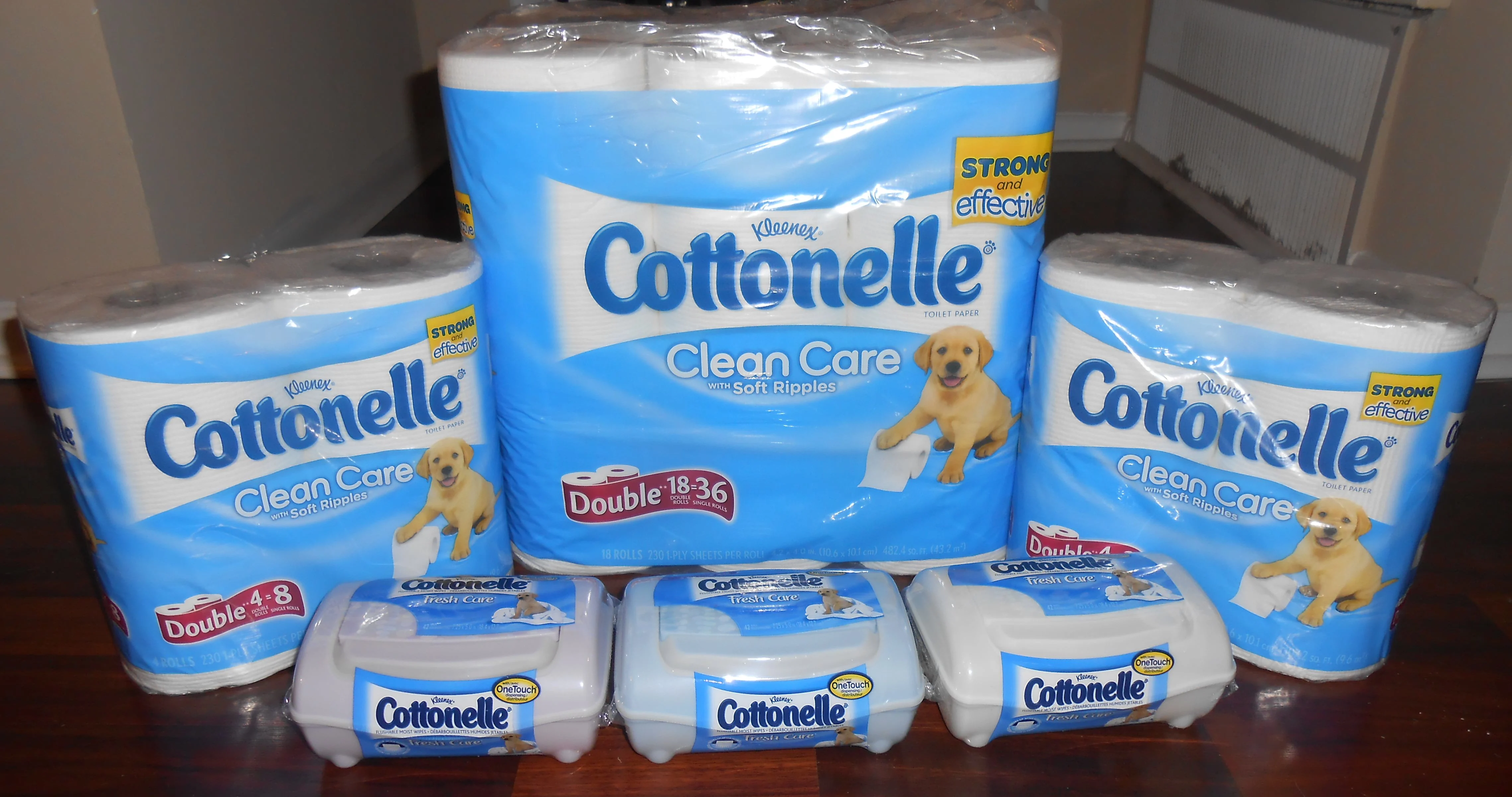 Many of you know I have been a member of Crowdtap for quite awhile now. Not familiar with Crowdtap? In short, it is basically a site where you as a consumer have the opportunity to voice your opinion. Through many different activities, including Sample Shares, House Parties, Web Shares, Discussions and more, you can interact with your favorite brands while at the same time earning free stuff and points towards winning great gift cards. But that is not all! When you first sign up, you select your favorite charity, and each time you complete certain challenges, Crowdtap will make a donation to your charity of choice. It's a win-win situation for everyone!
The most recent Sample Share I participated in was the Cottonelle Clean Care Routine.
As part of this Sample Share I received:
-one 18 roll pack of Cottonelle Clean Care Toilet Paper (for me)
-two 4 roll packs of Cottonell Clean Care Toilet Paper (for sharing with friends)
-3 tubs of Cottonelle Fresh Care Flushable Wipes (for me and 2 friends)
Restroom etiquette is definitely not a common topic of discussion, (which is probably why I am sitting here laughing as I write this post), but at the same time, everyone does it. And if you are anything like me, you prefer to feel clean once you are finished. With the Cottonelle Clean Care Routine, you will feel just that!
In focusing on trying to find the best deal, I have tried the majority of toilet paper brands out there and have come to realize that with toilet paper, often cheaper is not better! Some brands are so thin and non-absorbent, you wind up using the entire roll in a week.
Other brands are too rough, or tear too easily, while still others fall apart with the slightest amount of moisture. It wasn't until I tried the Cottonelle brand, that I finally found the one I like. Cottonelle Clean Care toilet paper is incredibly soft and strong, and it has super absorbent ripples which leave you clean and dry. Because of these qualities, one roll lasts for quite awhile which saves you money in the long run!
Add in the Cottonelle Fresh Care Flushable Wipes, and you have the perfect clean routine! The Fresh Care Flushable Wipes are strong and durable, yet thin enough where they can be safely flushed without having to worry about harming the system.
They are alcohol-free, so they will not dry out your skin, and are perfect for everyone in your family. The wipes come in a handy One Touch dispensing tub that is small and compact, and fits perfectly on the back of the toilet.
There are several options of both toilet paper and wipes available including Gentle Care and Fresh Care in both the wipes and paper, along with Ultra Comfort Care paper. Regardless of the combination you choose, if you want to be clean, use the Cottonelle Clean Care Routine!