Looking to take the family on an unforgettable trip? Or maybe you're looking for your own personal getaway. Whatever sort of vacation you're looking for, these seven destinations are the must-see spots of 2018. Read more to learn about these unique vacation destinations for your next trip, and get an idea of what sort of vacation is right for you.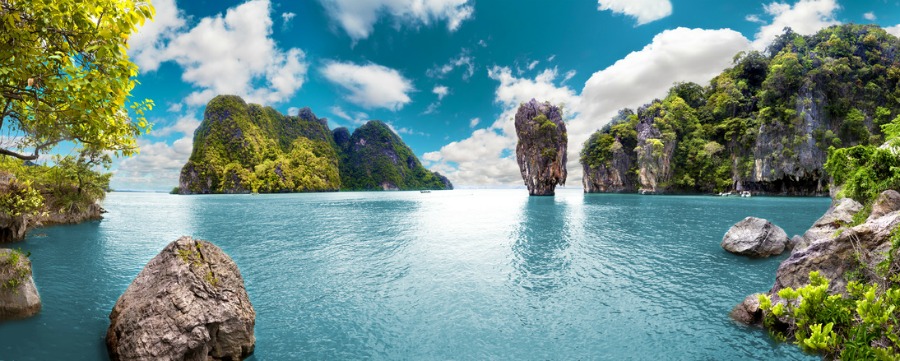 1 Paros, Greece
Millions of tourists flocked to Greece this year, with many of them heading for the Greek islands. This beautiful Mediterranean island will be somewhat less crowded than the more popular Santorini or Mykonos – for now. Until the secret gets out about this hidden gem, enjoy quiet beaches and beautiful views.
2. Maui, Hawaii
Hawaii's an incredibly popular choice among many Americans, and for good reason. In fact, it's been so popular that 8.2 million people visited Hawaii in 2014, and that number has continued to climb. Be sure to book your hotel early for this island getaway.
3. The Maldives
This island paradise is actively working to preserve the beautiful nature it finds itself in. With turtle sanctuaries and beautiful coral reefs, this is a perfect spot for any environmentalist.
4. Grenada, Grenadines
This Carribean destination has bounced back well from a rough hurricane season, and now this gorgeous island will be a perfect stop for any cruise vacation you might take. Be sure to check out all the various shore excursions, from viewing underwater sculptures to visiting a nutmeg factory on the Spice Island.
5. St. Lucia, Carribean
Another Carribean island, this particular destination has become incredibly popular in recent years, setting records for the highest growth in overnight visitors and cruise passengers among all Carribean Tourism member countries.
6. Phuket, Thailand
This Southeast Asian island is perfect for any adventure lover's vacation. With plenty of hiking and outdoor opportunities, your Thailand island vacation is sure to be an unforgettable experience.
7. Java, Indonesia
This unexpected island is known for its rich culture, breathtaking views, and tons of World Heritage sites. If you're a fan of exploring new cultures and historical adventures, this vacation destination is perfect for you.
So where will your next vacation take you? Perhaps to one of these vacation destinations?