If you have kids the odds are good you have either already taken them on a road trip, or you are planning to in the future. When traveling with kids, you not only want to keep them entertained, you also want to pay extra attention to safety. Below are several tips for traveling with kids that will not only keep them comfortable, but safe.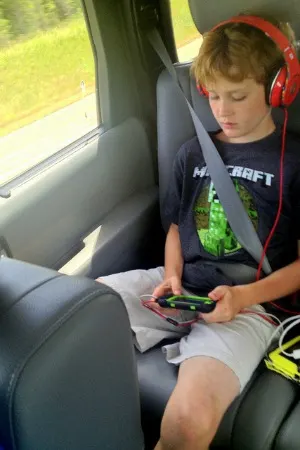 Check the Car
Before you even head out on the road, be sure you always do an once-over of your car. Check the tires, the fluids, the belts and hoses, and your spare tire. All of this can help prevent side-of-the-road breakdowns, which will add unwanted stress and hours to your trip.
Proper Car Seat Installation
Car seat safety is not something to take lightly. One or two days before heading out, have your car seats inspected. Some vehicles can make car seat installation quite the challenge! Having yours inspected will ensure it is correctly installed. Did you know, according to SeatCheck.org, that a properly installed car seat can reduce the risk of fatal injury by 71% for infants and 54% for toddlers? Don't take any chances.
For more great tips of Traveling with Kids, be sure to read the rest of my article HERE.