As Valentine's Day approaches, it's time to start thinking about the gifts you need to get for the loved ones in your life. Yes, you read that correctly, the 'ones' was plural. Because let's face it, although you may (or may not) have a significant other in your life, it's always nice to share the love with every special person in your life. St. Valentine's Day is the one holiday of the year dedicated to showing love, care, and appreciation after all.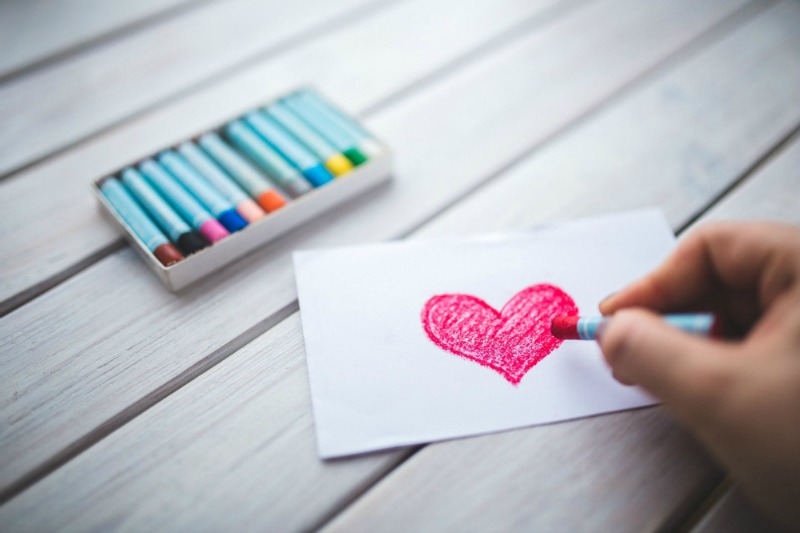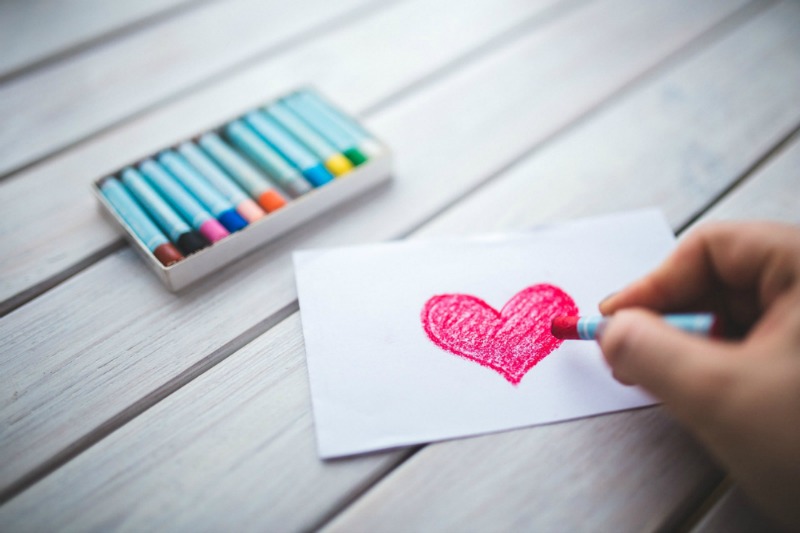 Image via Pexels
Because you want to make sure you get the perfect gift for your husband or wife, boyfriend or girlfriend, you'll find ideal gift suggestions for them first. But then, if you want to continue with the love sharing spirit, or if you're single, with nobody in sight, and you still want to be involved, you'll find gift suggestions for your friends and family too.
Valentine's Gift Ideas For Your Guy
First up comes the gifts you might want to get for you guy. You might think that it's untraditional to buy presents for you man on Valentine's Day, but he deserves to be spoilt too, right? You've probably always gotten him a card, and you may have contemplated getting him chocolate before, but if he's not the biggest sweet tooth and you really want to spoil him, this year could be the year that you pull out all the stops with one of these show-stopping gifts.
A Fine Dining Experience
What man doesn't love food? He might be more chic-fil-a than filet mignon, but he should be wined and dined once in awhile, right? If he's usually the one taking you out for dinner, then make Valentine's Day the perfect excuse for you to treat him for a change. You don't even have to go anywhere that fancy; you might be able to secure a cozy little spot in his favorite place, or even go somewhere new, just to shake it up a little.
Car Accessories
Boys and their toys; they never grow up when it comes to their games and gadgets, and it couldn't be any truer when it comes to their cars. Every man loves his car. And if he doesn't have a car, it's a motorcycle; and if he has no driving license at all, then he's bound to have some other hobby to take its place. If you're not that knowledgeable on cars, then don't worry – you can find a ton of information online about the best car accessories to pick for him instead.
Grooming Essentials
If your guy likes to look fly, then he's probably one to take care of his appearance. He may not have as many beauty products as you, but he sure will need a few of his own. If he's not got a high-quality razor yet, then head to a site like Sleep Clean Care and pick out one that he'll love. He might also love it if you got him hair products and even some fancy body products that he can pamper himself with.
For Your Girl
If you've been wracking your brains over what to get your girl, and have failed to find anything that she'd remotely like, then you've come to the right place. Some people will stick to the female classics when it comes to Valentine's gifts, and although most girls love wine, chocolates, and a romantic movie, you can always go one step further and impress her with more. If you want to show her how much you really care, one of these gifts will send the message in style.
Jewelry
Jewelry is a classic. They said diamonds are a girl's best friend, and although you don't have to get her diamonds this Valentine's, a bit of nice jewelry definitely won't go a miss. If you can, why not see what kind of style she likes to wear already. You should be able to sneak a peek and see if she prefers white, yellow, or rose gold tones and then take it from there. Whether you buy used or vintage, your girl will fall head over heels for her bling this Valentine's.
Something Personal To Her
Sometimes, you want to really show how much you care. When that's the case, the best option is always to go with something personal. It doesn't matter what it is because it's always the thought that counts – you're showing her that you know what is important to her. Maybe she likes to read and write, then perhaps a pretty notebook or a collector's edition book would be perfect for her.
Roses
Roses are an incredibly beautiful family of flowers; they also have the power to say so much. Definitely, on the color you choose, you can send a message without saying anything at all. There's a reason why red roses symbolize Valentine's Day because they symbolize a great deal of love and affection. Need we say more?
For Your Friends
The term 'Galentine's' has been used before, but it completely sums up just how kind, caring and appreciative we can be of our friends at this time of year. Whether you're single or in a relationship, you might want to think about celebrating with your girls (or guys) and showing them how much you care. Whether you do a secret Santa style gift giving system, or simply pick something out for a girl (or guy) who deserves it, these gifts are sure to wow any BFF.
Concert Tickets
What better occasion is there to spend with your friends than at a concert? If you've got a friend that's feeling down, or you just want to show them how much they mean to you, concern tickets will say that are more. Whether you pick up tickets for a cozy gig in your local town, or head to one of the world's biggest festivals, your gift will say so much more than you could put down in words. Plus, you get to go along and enjoy it right there with them.
Pamper Treats
This might be one mainly for the girls, but a pamper treat at this time of year is like a gift sent from heaven. As winter comes to an end and we're (un)patiently awaiting the start of spring, we can all feel a little of our game. What better way is there to bring it back then a day at the spa, or at least by having one incredible treatment?
Something Sweet
And then there's the Valentine's classic that never disappoints; chocolate. What girl doesn't like to eat her own body weight in chocolate every once and awhile? Even if you want to get a small token of appreciation for your friends, this option can be the one for you. Plus, if you're single or you're trying to be a good friend, you could even buy enough for two (because let's face it, who would want to share?) and enjoy it together.
For Your Family
And then we come to your own, your blood; your family. Sometimes you just want to be able to show them how grateful you are to have them. Maybe you have a family member that's all alone, and you want them to remember that they're loved. Or, perhaps you want to use St. Valentine's Day as the perfect time of year to remind your family just how much you love them? Either way, make sure to show your love and support by selecting one of these meaningful gifts.
A Memory
Gifts that are based on memories are the best. You might think about getting a favorite photo framed, or even finding an item that may bring back happy memories for a certain family member, but there is more that you can do. Memory gifts can be some of the best to give because you're not just giving something of value, you're allowing your family member to create priceless memories too.
A Weekend Break
Perhaps you want to use this Valentine's Day as a way to give back to your parents? Or maybe an Aunt and Uncle, Sister and Brother-in-Law, or your God Parents have always gone that extra mile for you? When that's the case, and you've got the budget available, then you might like to treat them to a weekend away. There are plenty of perfect places around the country for a weekend getaway; just pick the right one for them. It might be a pricey present, but it will be totally worth it.
A Home-Cooked Meal
And then we have the gift that has the power to say so much, without saying anything at all. After years of raising you, and cooking for you night after night, you might like to prepare an extra special meal for your family members, just to say thanks. You might not realize it, but your kind gesture could really go a long way and do more than just show you care.; it'll also show your unconditional love.