2013 Holiday Gift Guide Suggestion
With Christmas and Hanukkah right around the corner, you could give her the gift of a single facial, or you could give the ability to have her own facial as often as she wants right from the comfort of her home! Keep reading to learn more!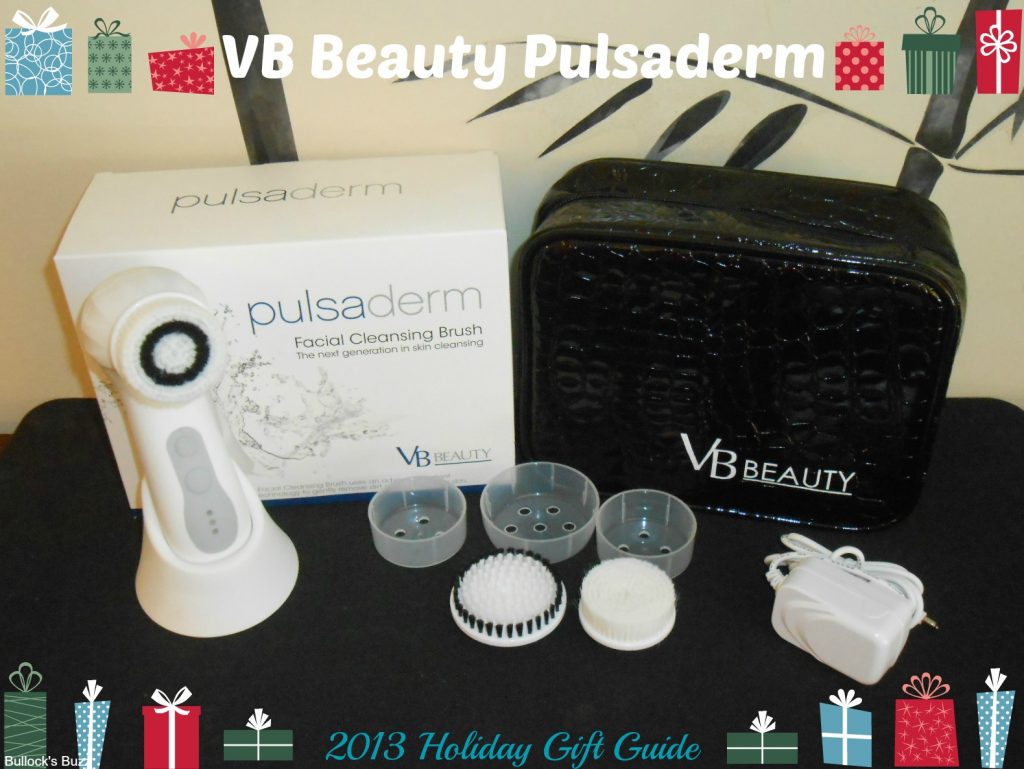 The next best thing to going to a spa and receiving a complete facial treatment is giving yourself one at home, and one of the most popular items to use is the facial cleansing brush system. These basically consist of a hand-held unit with multiple brush attachments that use a spinning brush to cleanse and exfoliate your face. I have used a couple of these, and found that they work great. However, I was recently sent a similar product to try by VB Beauty called the Pulsaderm, and I quickly discovered that it stands in a class of its own!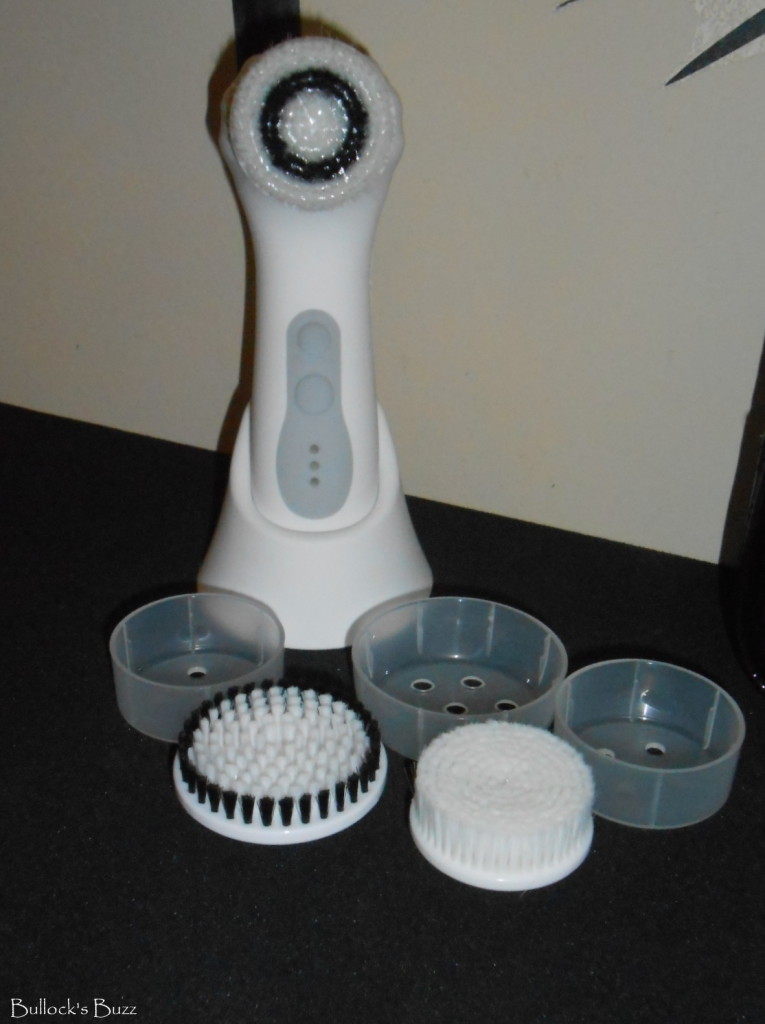 The Pulsaderm is different from the majority of facial cleansing and exfoliating systems in that instead of using the spinning brushhead approach, it uses a unique, patent-pending pulsation technology to gently, yet thoroughly remove dirt, oil and other impurities from the skin. Instead of the brushheads spinning, the Pulsaderm brushheads pulsate up to 10,000 RPM in an oblong circular motion. The benefits to this are many, including the fact that unlike oscillating brushes, this one does not pinch and pull on the delicate facial skin. The sonic micro-pulses gently break away the makeup, dirt and oil, while at the same time exfoliating the skin by removing dead skin cells. Your skin is left looking and feeling cleaner and smoother.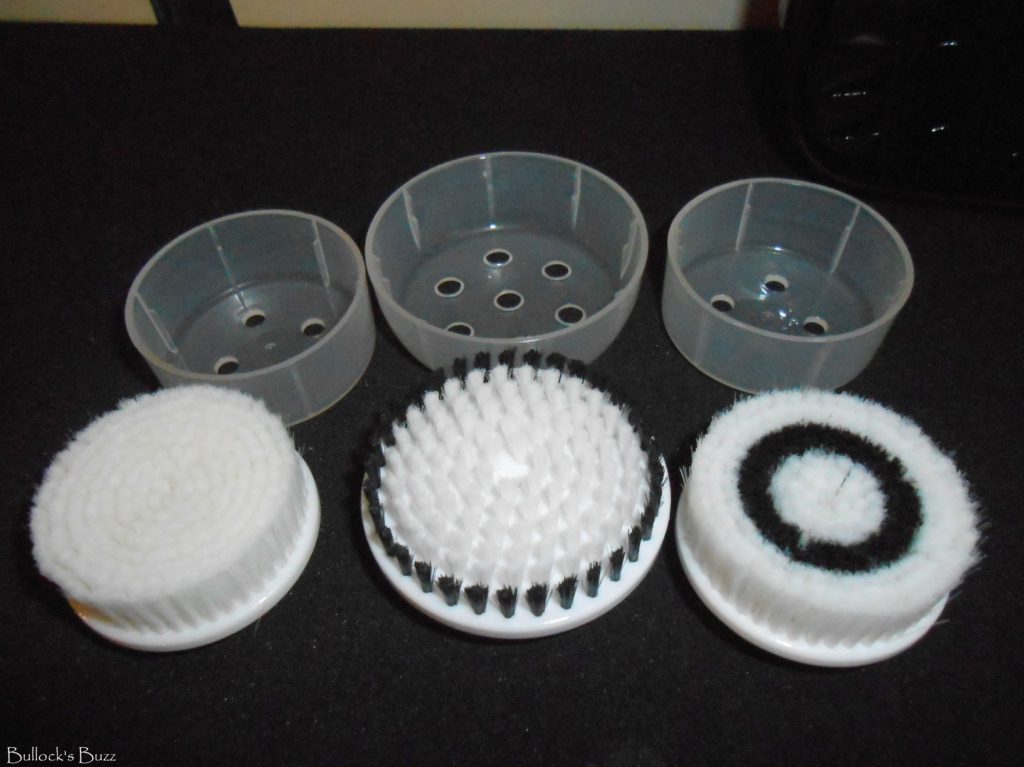 The Pulsaderm comes with 3 different brush heads, all of which have a concave design to better reach and maximize the cleaning of the areas around your nose, lips and chin. There is a brush for regular skin, one for sensitive skin and one for the body, and they are easy to pull off and switch out. Each brushhead comes with a cap to keep it clean while not in use, and the holes in the caps allow the brushheads to completely dry after use.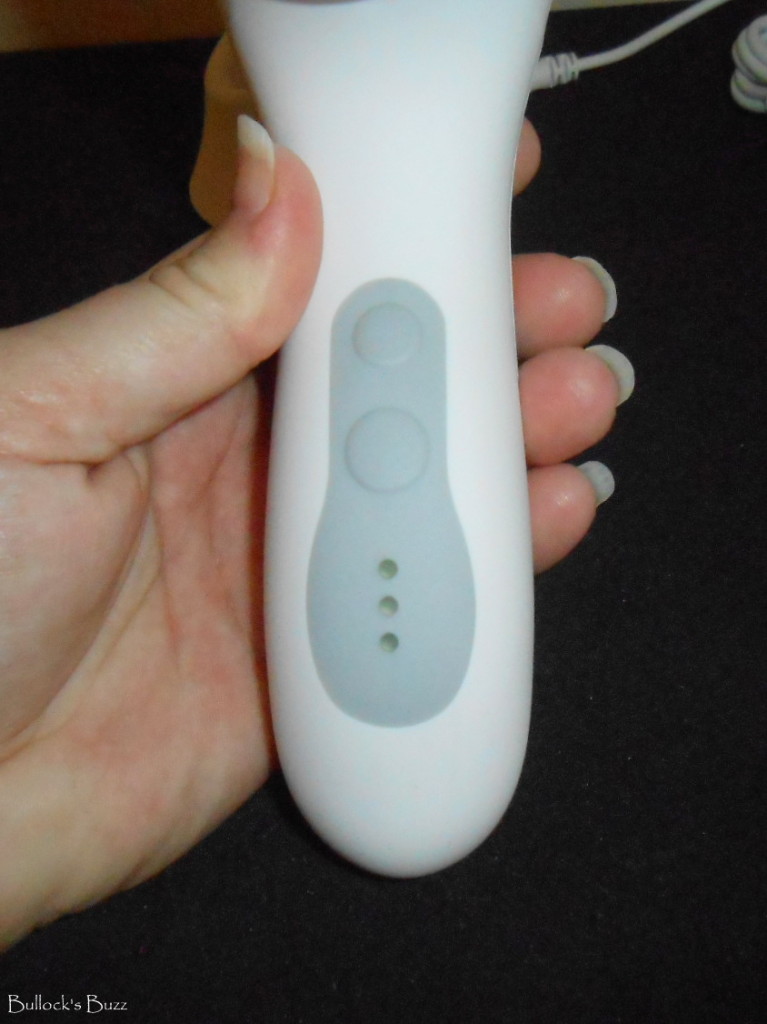 The Pulsaderm has a unique, ergonomic design that fits comfortably in your hand and gives you plenty of control. With the push of a button you can adjust the speed to one of three different modes including Normal for sensitive or regular skin; High for cleansing the tougher skin on your body; and Jitter mode which combines the Normal speed pulsation with a 'jitter' to further break away dirt and oil.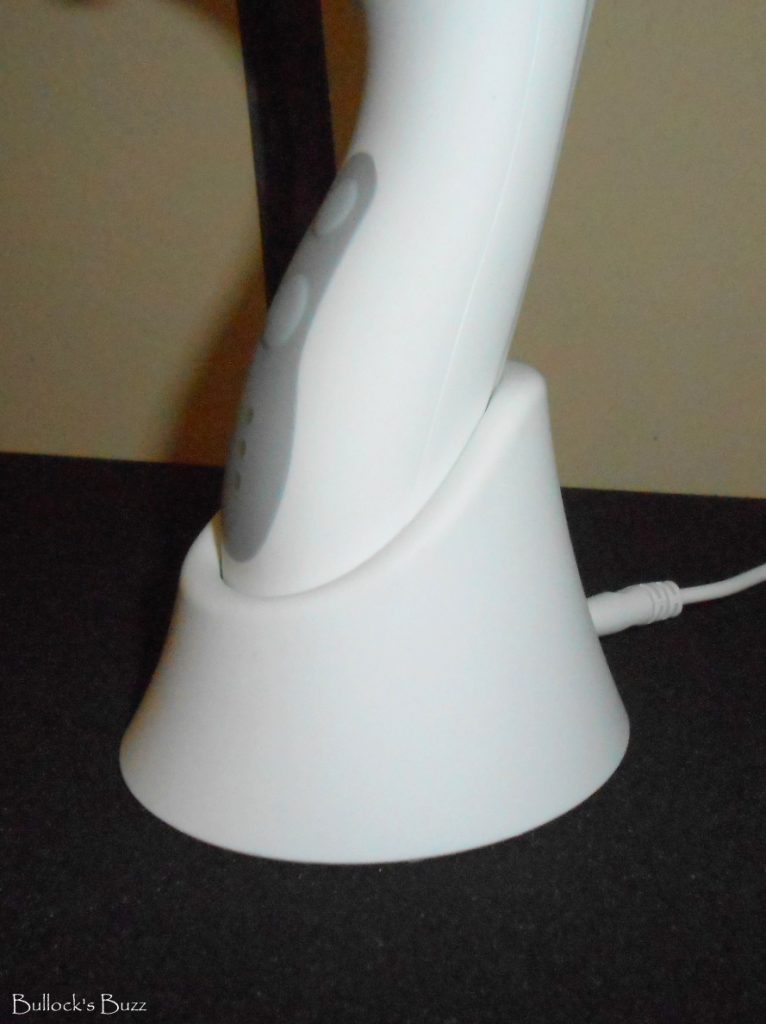 It is completely waterproof so you can use it in the shower or out, and I found that it works great to smooth the rough skin on my knees and elbows. It is completely rechargeable, and comes with an AC adapter and charging stand – which I love as it provides a clean place to hold the unit when not in use. A stylish and sturdy cosmetic bag is also included for storage and travel.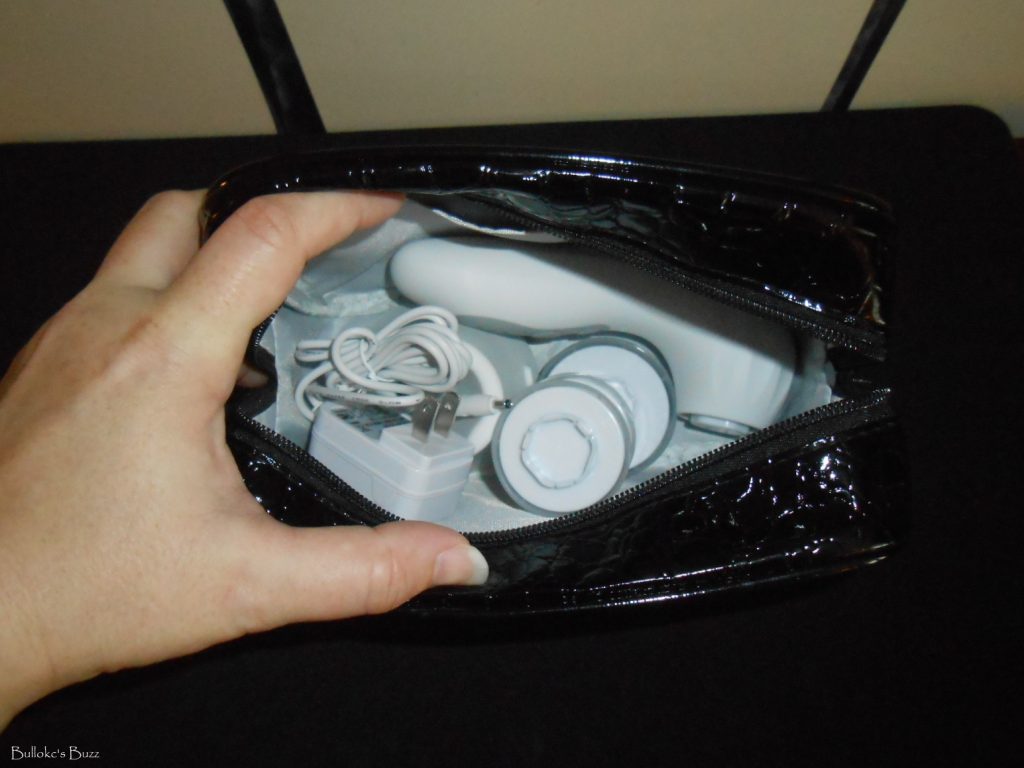 My Verdict
I have been using the Pulsaderm for close to three weeks now, and I am quite impressed with the results. My skin looks much cleaner and feels incredibly soft. In the past I had always had these little white heads in that little dent in my chin, since using the Pulsaderm they are gone. My moisturizer is absorbed better, my foundation goes on smoother and looks more natural, and the overall appearance of my skin is more vibrant and healthy.
Where to Purchase Pulsaderm
For $89 you can have skin that looks and feels as though you just had a professional facial, every day of the week right from the comfort of your own home. You can purchase the Pulsaderm directly through VB Beauty's website and the Pulsaderm website. Connect with Pulsaderm on both Facebook and Twitter for the latest tips, information, promotions and more!